CENTRSVET is a prominent lighting product design firm focused on innovation and partnering with leading designers from around the world. Winner of the SIT Awards "Innovation of the Year" award, Alexander Vorontsov is sharing the collaboration he had with Lomonosov Moscow State University when designing "Infinity Air".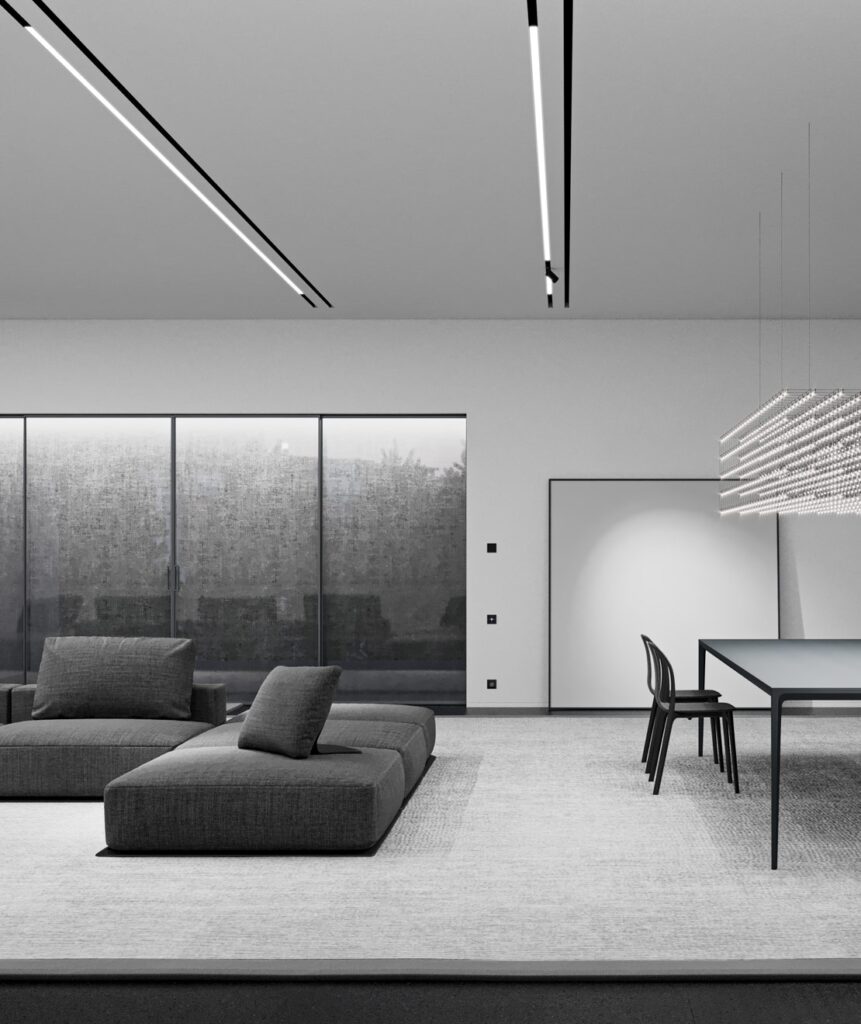 How did you discover your passion for design and lighting design in particular?
We are focused on creating premium-quality lighting. We develop each model in Russia, create a prototype for the product, and test it in our in-house light laboratory. We obtained patents for the newest, elaborately executed constructive solutions that make our products stand out. CENTRSVET has been the winner of 100 of the top international expert awards in the fields of lighting design, technology, and innovation.
CENTRSVET is a thriving company dedicated to lighting product design and lighting innovation. Can you share how and when the success story started?
The company was founded in 2005. The head office and R&D centre are located at TEKHNOPARK ORBITA in Moscow. Our vision and technological capabilities allow us to produce the visionary functionality of our lighting. Our mission is to make the lighting of Russian companies the world standard!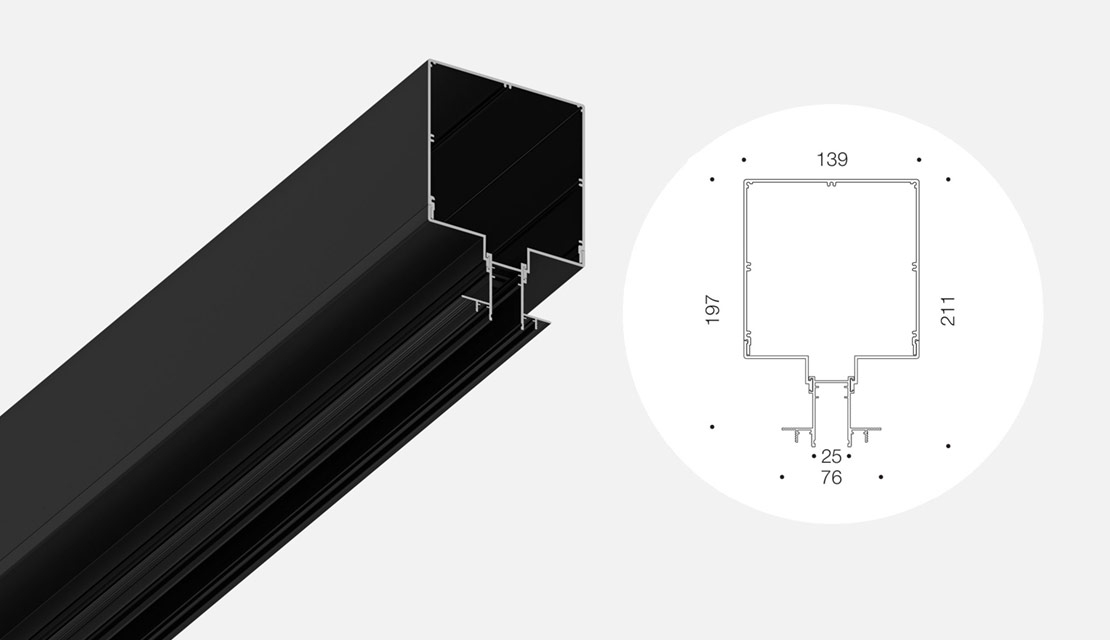 What was your creative process when working on "Infinity Air?" What were the specifications and challenges in combining a lighting system with air distribution?
CENTRSVET and Architects of Climate, in collaboration with Lomonosov Moscow State University, tested the INFINITY AIR system. INFINITY AIR unites the CENTRSVET INFINITY lighting system with slot diffusers that provide high-quality air distribution parallel to the ceiling surface. The system is a thin line. It can be placed either on the ceiling or the wall.
The Institute of Mechanics created a laboratory to test INFINITY AIR's noise characteristics, airflow, and airflow rate in different modes. To measure airflow, they used glycerin mixed with water and a laser. Vapor was released through a diffuser. The laser forms a beam with a lens, allowing the flow to be seen on any surface and laser plane.
According to the test results, the airstream goes along the ceiling, and its direction can be changed with blinds inside the diffuser. With this kind of air distribution, the space is conditioned, and no one is disturbed or feels uncomfortable. INFINITY AIR is suitable for both residential and office environments. Thanks to its low-noise characteristics, it can be installed in bedrooms.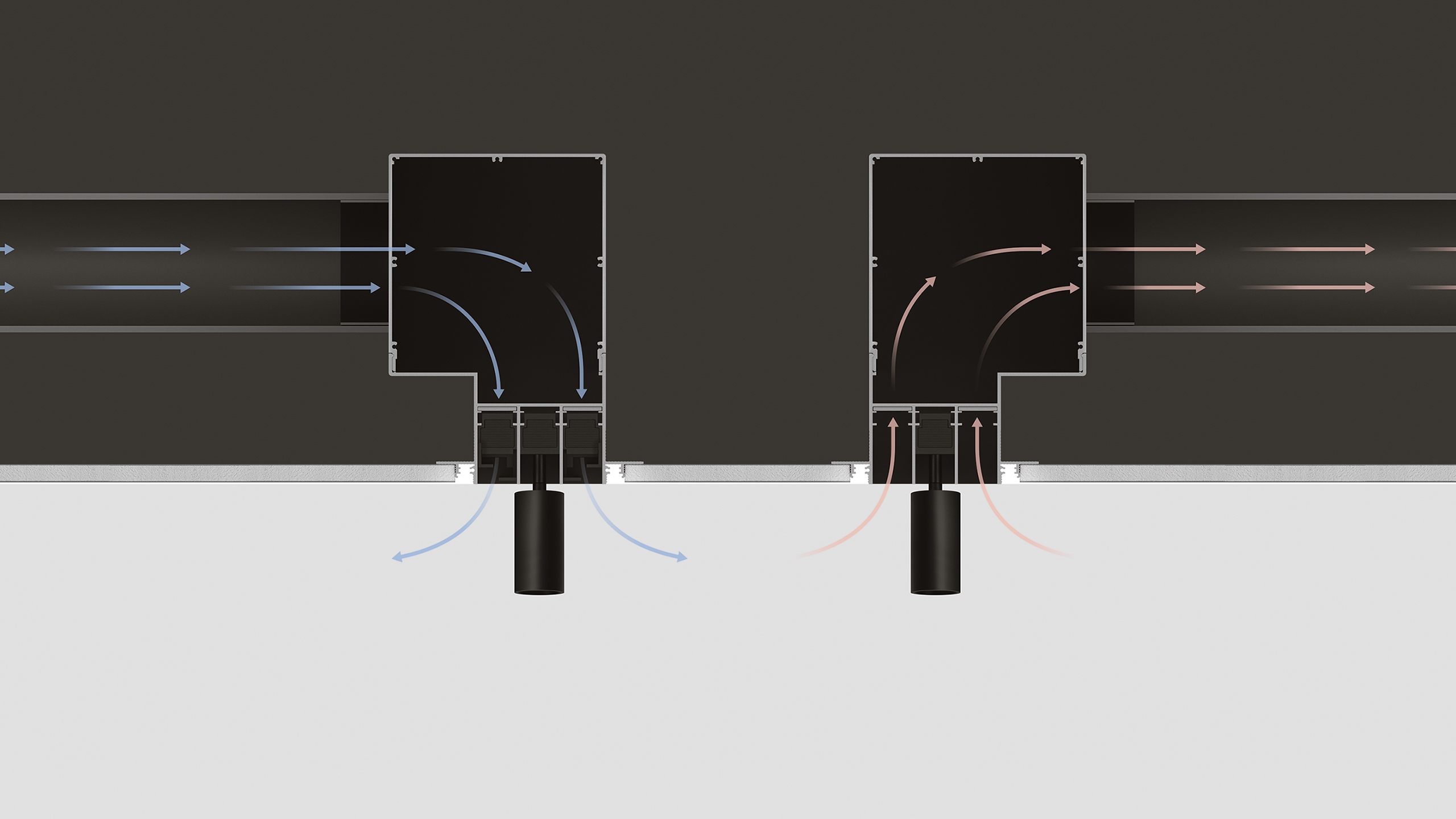 What does winning the SIT Award for "Innovation of the Year" mean to you?
For us, it means recognition and appreciation of our work, and we are happy to be among the winners of such a prestigious award! Design should improve people's lives, so the world needs awards like the SIT Award to highlight pioneering products and innovations!
Last, what would be your best advice to young designers?
We believe that LIGHT and LOVE ARE EVERYTHING…