Exterior lighting animates the architectural exterior and outdoor spaces and, whether used for security, landscape, or dramatic effect, can change how you see and understand a building or pathway. While exterior lighting may fall under the purview of a landscape architect, it is critical for all types of architects and designers to understand how outdoor lights can integrate with a building and its larger site. Architects can use contrast and shadows to create inspiring and intriguing spaces by understanding the play of light and dark.
The following are exceptional outdoor design solutions honoured in the latest LIT Design Awards by four great lighting design companies.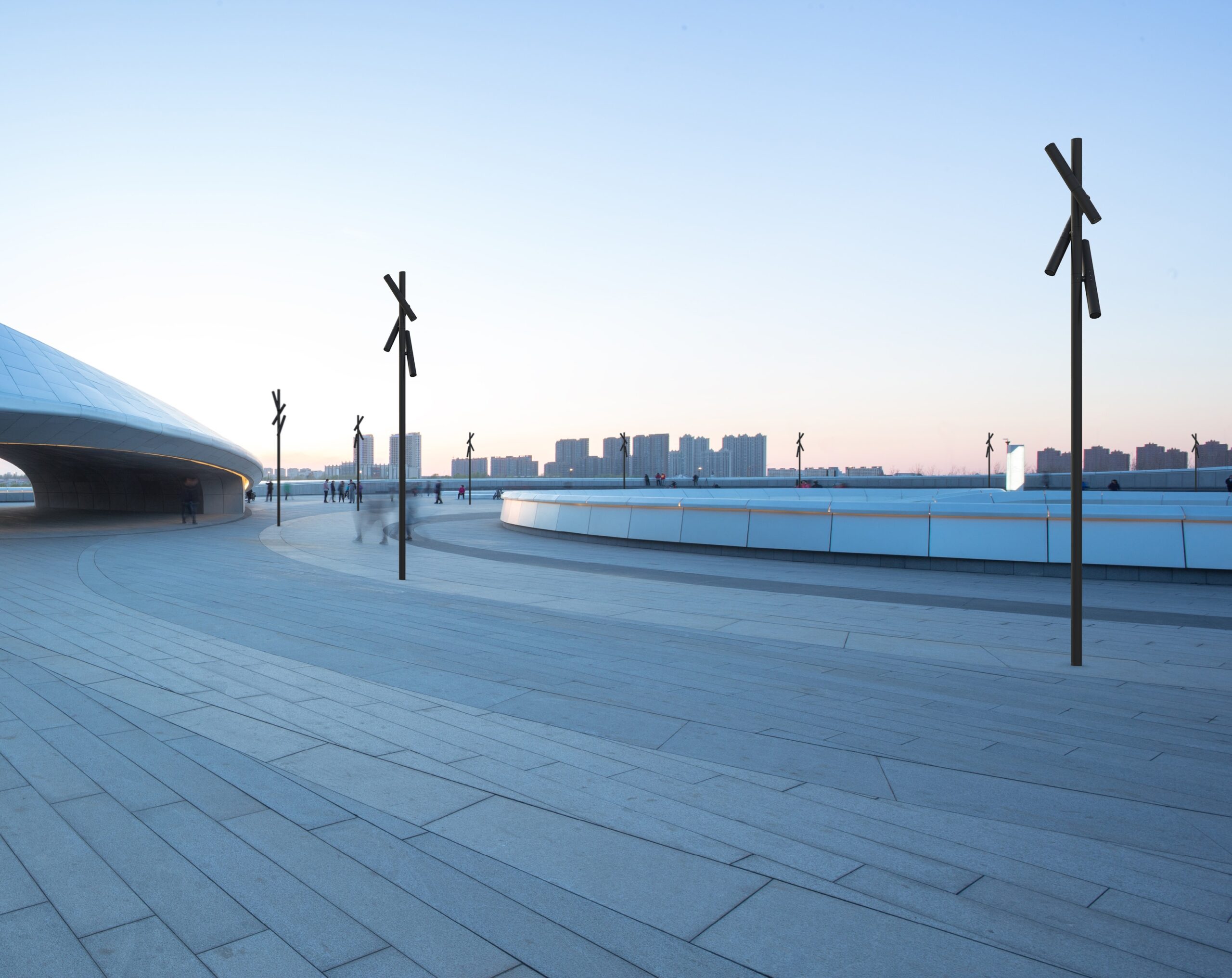 Neri SpA created the Nebula urban lighting collection in partnership with American architects Skidmore, Owings & Merrill – SOM. The set includes a path light, an illuminating bollard, and a lighting system. The latter has three luminaire head types (Small, Large, and Venezia) and two poles with four different heights (mounting height of highest luminaire head: 15′, 18′, 21′, and 24′).
Accessories for the Nebula lighting system include snoots, banner holders, planters, NEMA sockets, Zhaga Books, motion sensors, and photocells. The three luminaire heads that rotate and tilt around the pole are composed of two light sources controlled simultaneously or separately. A few of the configuration options include symmetric and asymmetric distributions, beam angles ranging from very narrow (10°) to wide (80°), and colour temperatures ranging from 2,700K to 4,000K, including Amber and RGBW. A specialized ring system is used to attach accessories and luminaires to the pole.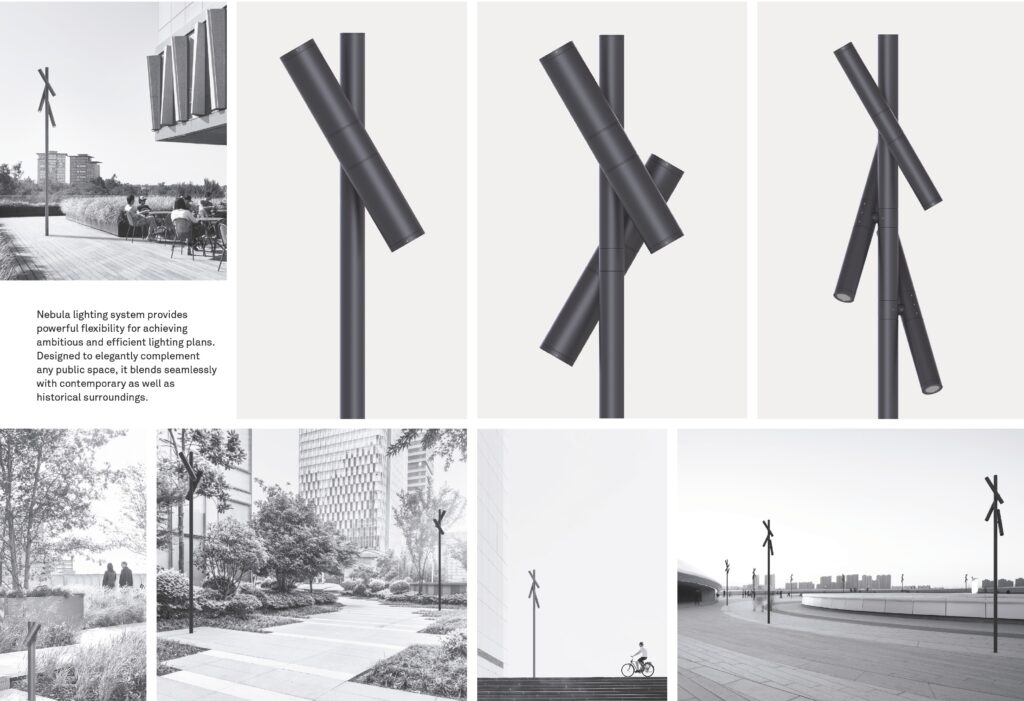 Neri SpA is an Emilia-Romagna-based manufacturer of urban lighting and furniture (Italy). Domenico Neri founded the company in 1962, and the third generation of the family now leads it. The company is best known for its urban décor culture and unrivalled product archive, which can be found in cities worldwide, from Venice to Paris and New York to Dubai.
Martinelli Luce Spa – Cyborg Outdoor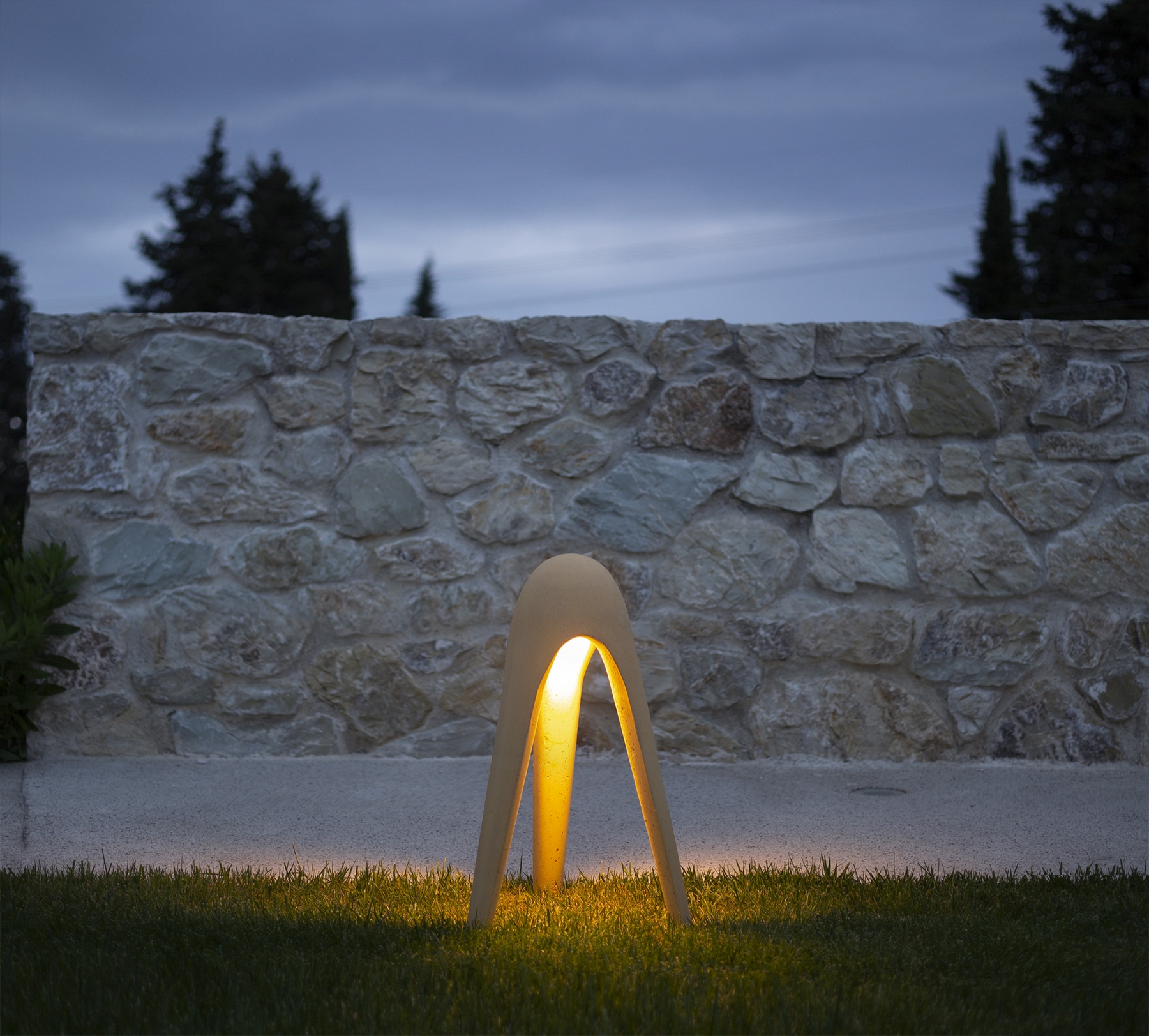 The new Cyborg Outdoor lamp's unique shape is composed of three legs, and the internal positioning of the indirect-light LED light source produces dramatic effects of light and shadow on lawns. Made of fibre-reinforced concrete with selected aggregates, it blends perfectly with both your impervious and landscaped areas.
The Cybor Outdoor lamp was actually first conceived as an indoor lamp. Karim Rashid, the lead designer, defines the unique lamp, characterized by "sensual minimalism," as having the peculiarity of being minimalist but also soft, interactive, and fascinating, before transitioning to its outdoor version with a sustainable, durable, and resistant vocation.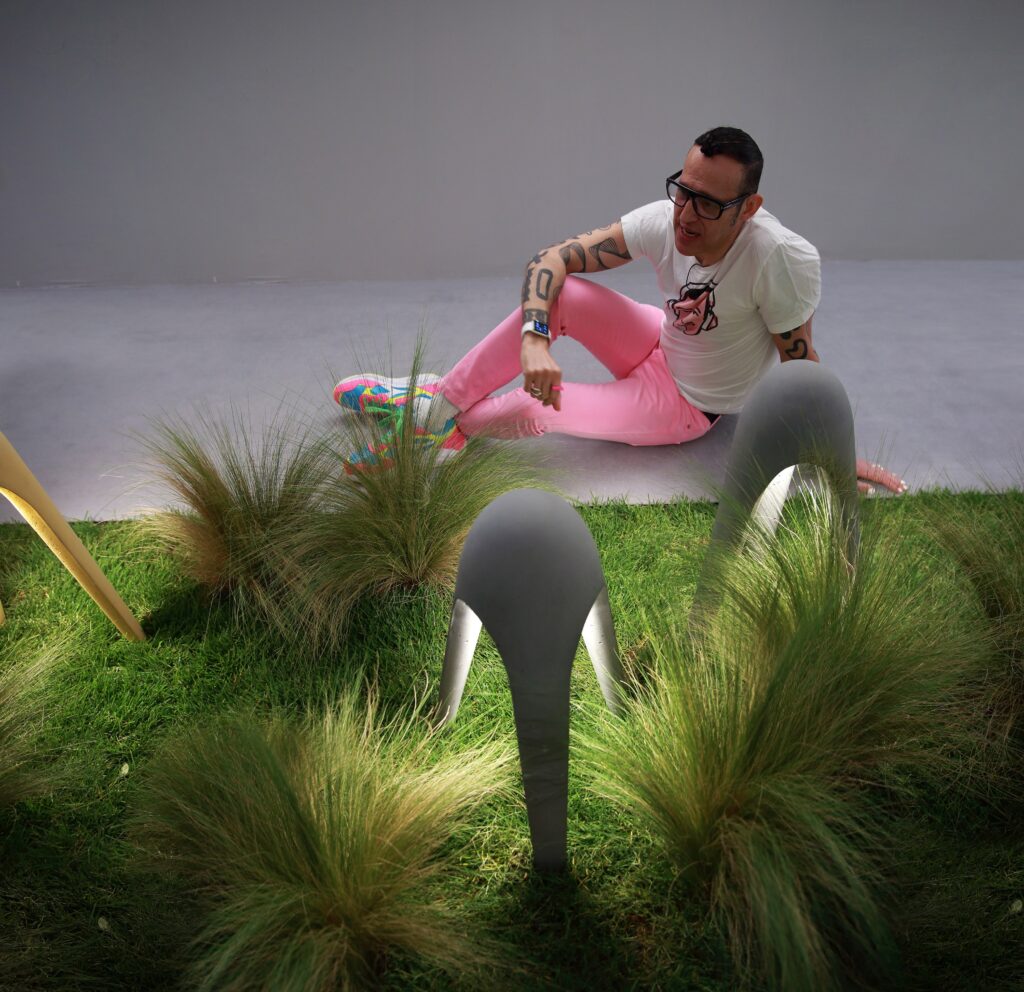 The Cyborg Outdoor is a larger version of Karim's original Cyborg Lamp, which he created in 2015 for Martinelli Luce. Outdoor lamp with an electric cable and plug that can be set on the ground or secured with pickets. High-strength concrete structure with a waterproofing agent. It comes in two shades: concrete grey and yellow ochre.
Sfg Landscape Architects Inc.- Nabeya Bi-tech Kaisha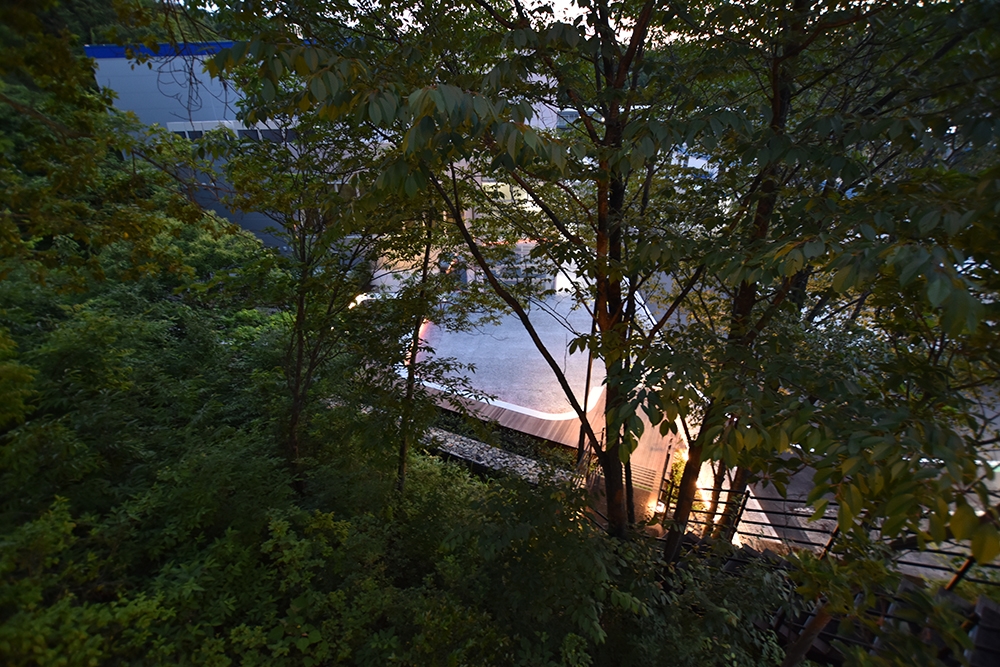 Designed for a landscape lighting project "Nabeya Bi-tech Kaisha" in Seki, Gifu, Japan. There are about 400 people who work in this factory, which designs, manufactures, and sells machine elements and components for motion control technology. This plaza, with its staircases, serves as a connection point for employees from the workplace to the parking lots. The plaza can serve as a meeting place for workers because the building next to it has a rest area and a fitness centre.
The plaza becomes dark in the evening due to a lack of lighting and the surrounding forest. For the most part, only cold-coloured lighting is provided for roads.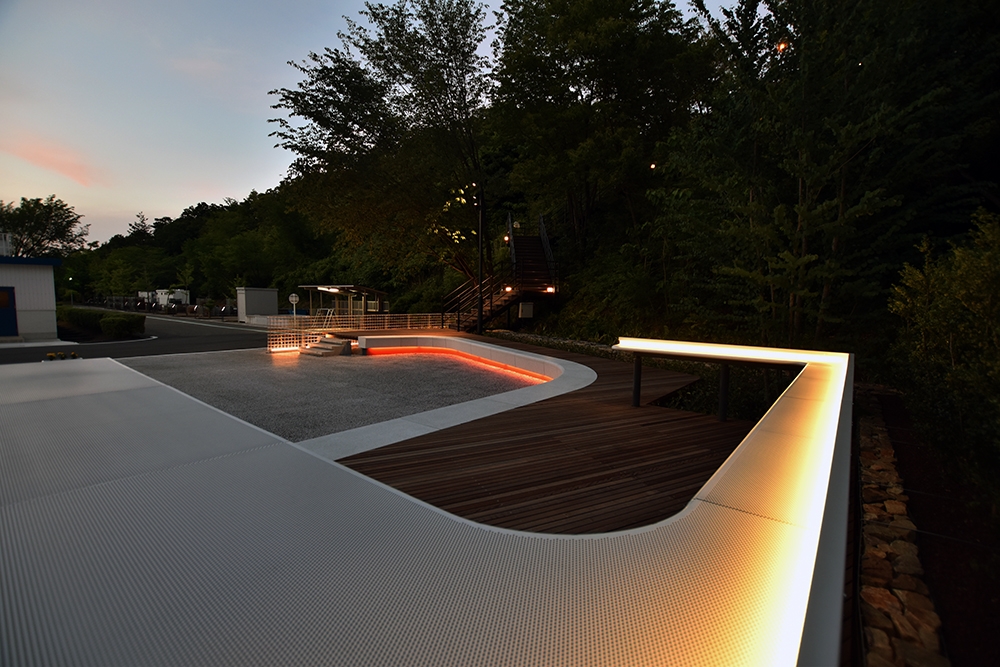 The factory interior is created to have a relaxed and calming atmosphere with warm lighting so that workers can communicate with one another. Warm orange-coloured lighting with a three-dimensional curving bench invites you to the factory's space as a special lighting colour. By combining lighting with table lighting and a pole, depth and impressive space for nighttime activities are created.
Swiss Precision Lighting Ag – Enjoy a good night: floodlighting without spill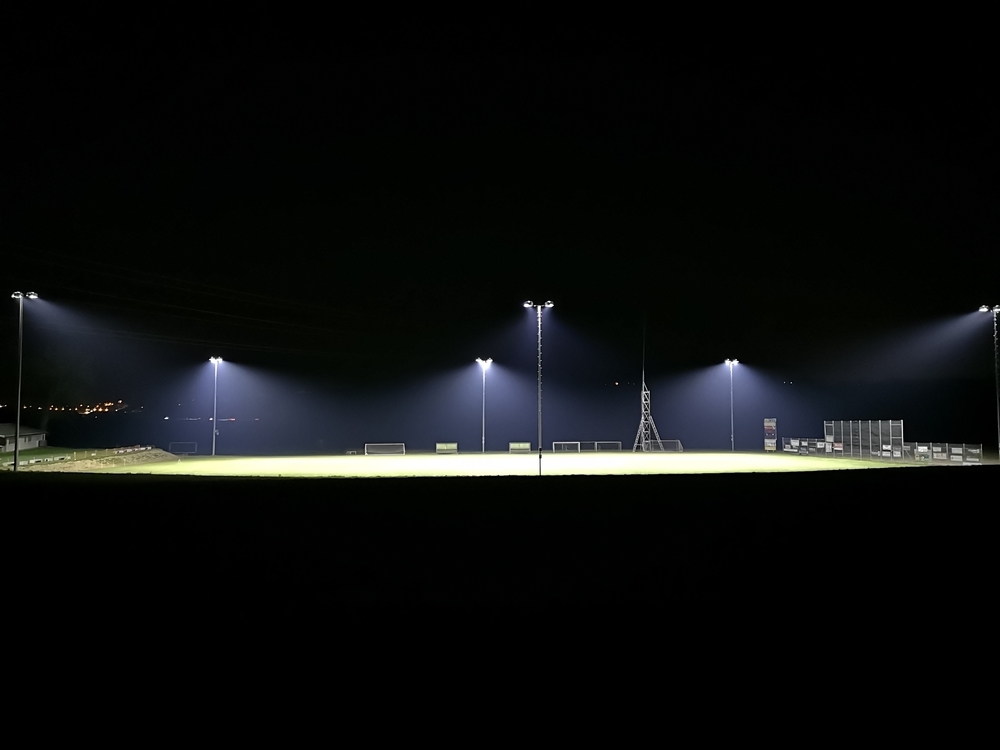 Lighting plays an important role in today's green building and sustainability movements. It's one thing to design a stunning lighting layout; it's quite another to design a stunning lighting layout that is also incredibly energy efficient. This energy utilization can be accomplished by ensuring that the majority of the light reaches its intended destination and that there is less wasted light. The building will be more efficient if the amount of wasted light is reduced. Installing LEDs instead of fluorescent lighting is a simple way to accomplish this. Because of the technology, LEDs waste less light than fluorescents due to their directional nature.
On the other hand, SPL's innovative lighting system is designed to precisely direct all generated light onto the sports field from within the housing, eliminating the need for shielding. As a result, light is precisely directed where it is needed, with no light spilling in undesirable directions or even above the horizon. As a result, SPL can provide high-quality lighting for sports venues and other surfaces while lowering nighttime light levels for residents, animals, and nature. Because of SPL, floodlight systems can be truly environmentally friendly, in harmony with neighbours, and in compliance with statutory requirements. Long-term and cost-effective solution.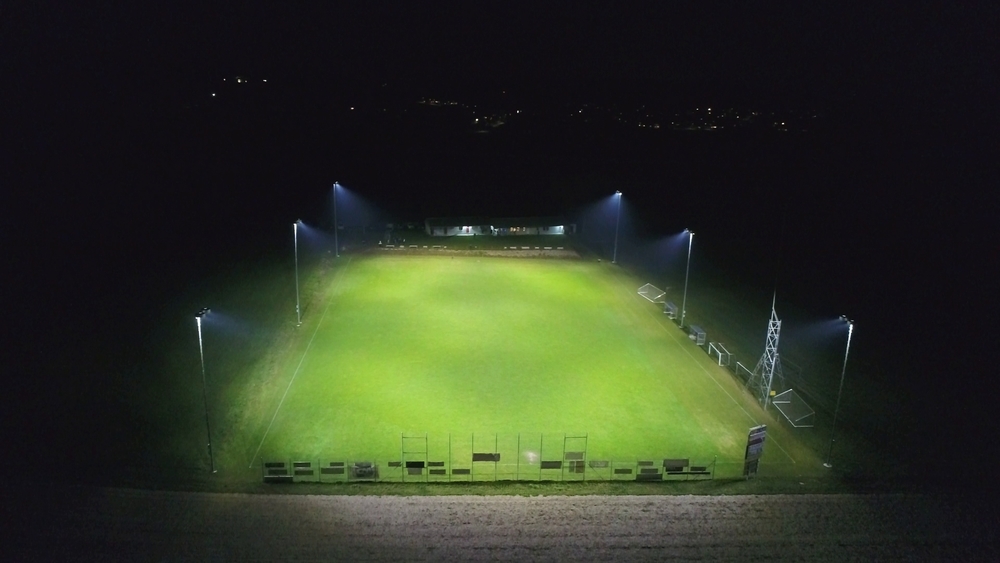 While it reduces light pollution, this system has several other advantages. Namely, it uses up to 40% less electrical power than alternative conventional LED luminaires. It is very low-maintenance, easy to monitor, and can be fully recycled when its service life is up. SPL believes that "what is good now will be good for our grandchildren." Furthermore, because the system is completely modular, it can be customized to meet (potentially changing) site-specific requirements and use conditions.
The Swiss Precision Lighting AG (SPL), based in Murten, is a global innovator. Their precise lighting system reduces light pollution in all areas that are not meant to be lit. When compared to traditional lighting systems, this also significantly reduces power consumption.