STACKLAB's Tyvek lighting design was created for a beer hall in stackt market, a community-focused retail hub in Toronto's city centre. The unique market is distinctly industrial, made of over one hundred shipping containers and will be on-site only temporarily, with dismantling scheduled for 2021. We embraced the temporary nature of the place and decided to use only widely available, recyclable, or reusable materials for the design intervention, affirming the sustainability of our design despite its ephemeral nature.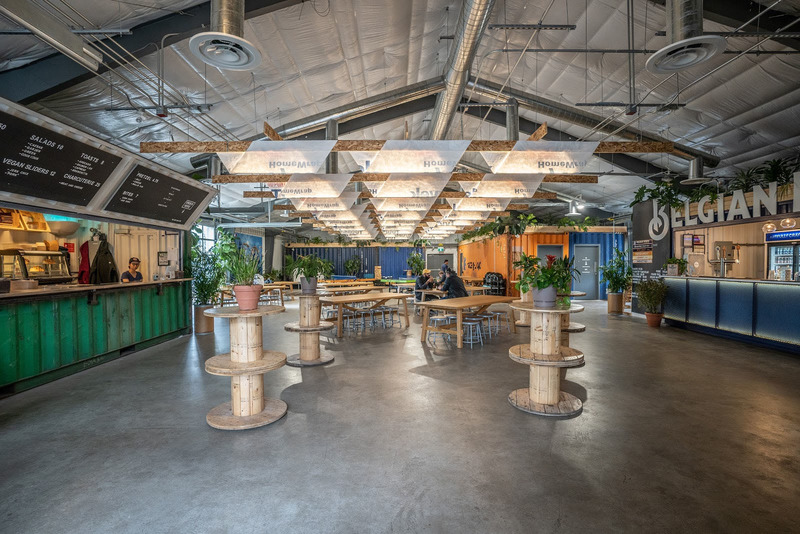 The Designers' Approach
The design approach addressed several important project parameters, most notably a limited construction timeline and a limited overall project lifespan. Three simple tenets defined it:
Use materials that can be redeployed in a purposeful way after the project concludes.
Elevate inexpensive, readily available construction materials through design.
Design a simple system that can be easily implemented by general trades.
The team selected high-density polyethylene Tyvek house wrap as the base material for our installation because it met the above-noted criteria, but also because it has innate light-diffusing qualities and comes in off-the-shelf roll sizes that offer a productive cutting yield for this scale of the installation.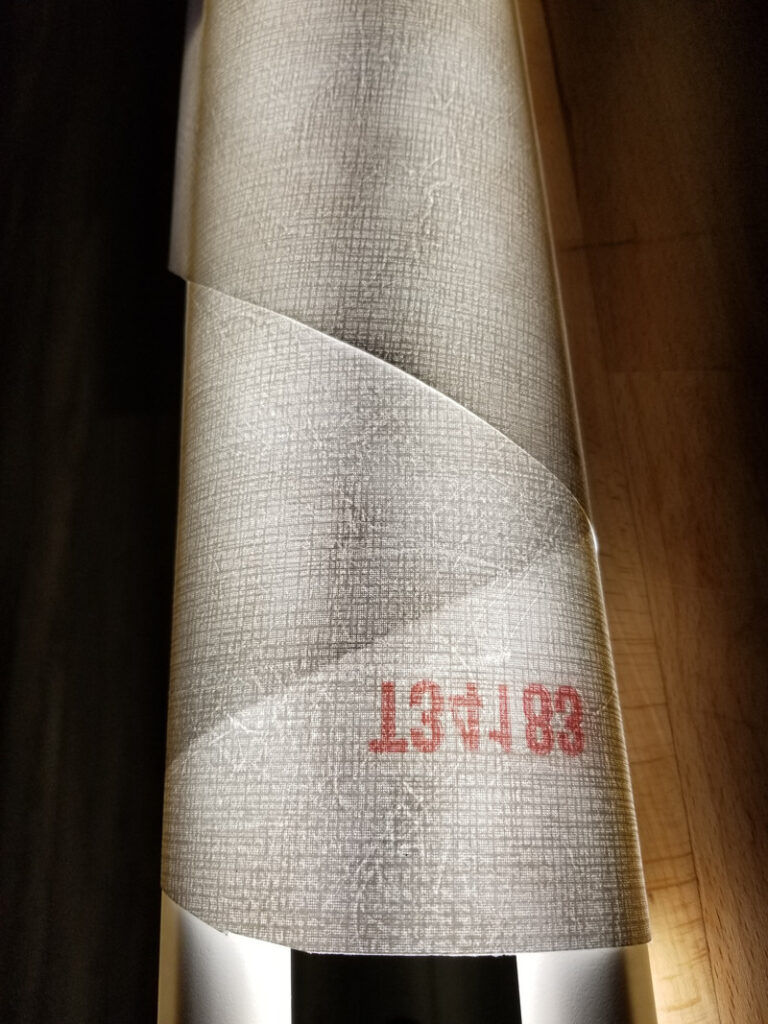 The Final Design
The designers transformed what would have been a drab metal shed, typically found on industrial farms, into an intimate, inviting place by subtly transforming the space with our lighting and plant-based installation.
The design elevates inexpensive, readily available, and reusable construction materials. Made of OSB strips from which hang folded Tyvek house wrap that holds custom LED fixtures, it lowers the perceived ceiling height and contributes to making it more intimate and conducive to people having conversations around the communal tables and movable furniture. At the same time, the vegetation, chosen for its suitability in a low-light environment, covering the top of the shipping containers and lining the walls, softens the hard edges of the space. As a result, the industrial feel of the superstructure vanishes and transforms the space into something more closely fitting what one would expect from a beer hall, drawing people inside even in rainy weather as well as during the winter months.
"Ultimately, the goal of this project was to spark a critical dialogue and get people to start thinking about what underused, neglected, and fenced-off sites found across the city could be transformed into, with a little goodwill, some funding, and a lot of creativity", reflected the Tyvek Lighting team.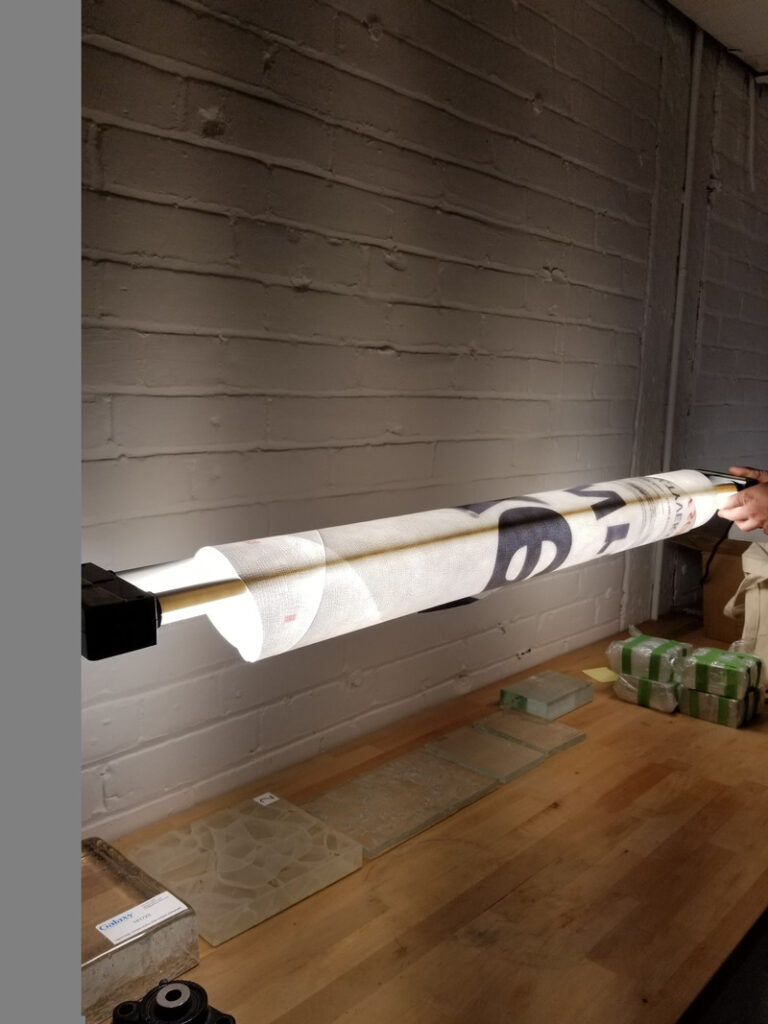 Source: V2com Newswire