In a visionary leap towards sustainable construction, TRILUX Lighting recently announced its ongoing collaboration with Berlin-based start-up Urban Beta, a pioneering force in environmentally responsible building solutions. Since 2021, this dynamic partnership has been spearheading a groundbreaking movement in sustainable construction practices, with Urban Beta leading the charge in manufacturing recyclable wooden modules.
Traditional construction methods often incur high costs, intensive labor, and significant environmental impact. Urban Beta, founded by Anke Parson, Marvin Bratke, Florian Michaelis, and Paul Bart, is revolutionizing construction with its innovative modular system, BetaPort. Specifically designed for circular wooden structures, BetaPort modules allow for swift construction of buildings up to three stories, complete with all essential connections and utilities. Astonishingly, these sustainable wooden structures boast a lifespan of up to 150 years, comparable to traditional brick buildings.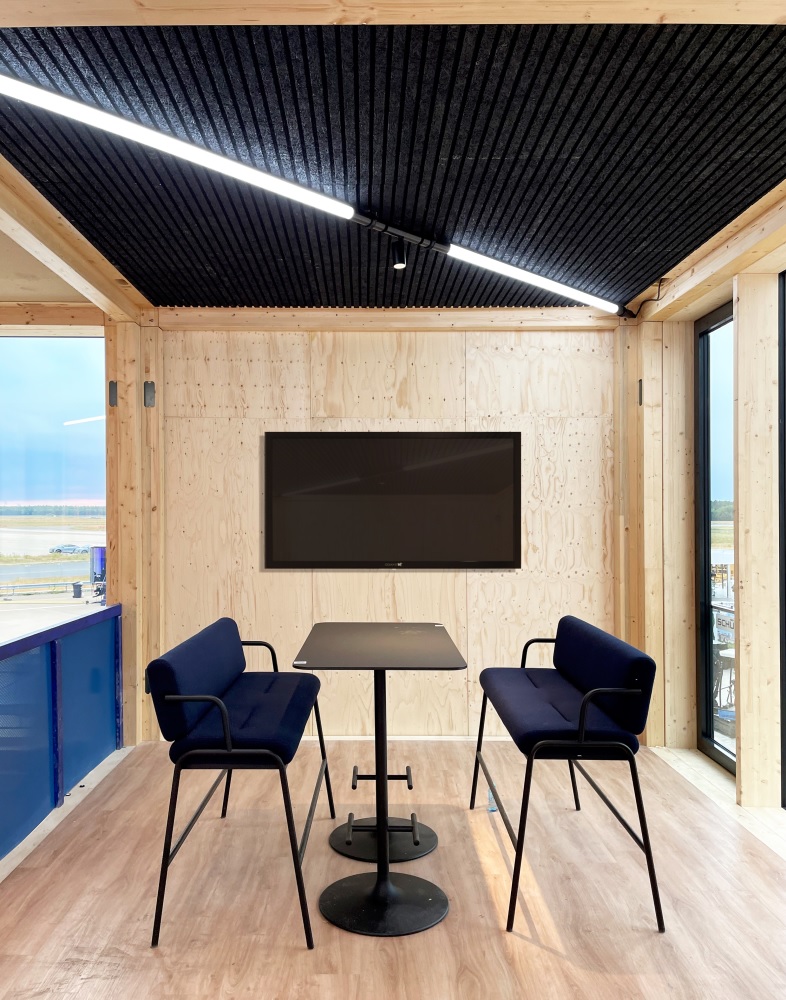 The real game-changer lies in BetaPort's circularity. At the end of a building's life, components can be effortlessly disassembled with minimal emissions. These materials can then be reused in new constructions or entirely recycled, significantly reducing environmental impact and decoupling building and depreciation cycles.
To complement Urban Beta's environmentally friendly building envelope, TRILUX Lighting has crafted an intelligent and sustainable lighting concept, specifically tailored for Urban Beta's projects. Central to this concept is the SO-TUBE LED luminaire, offering flexibility in lighting technology, lengths, and installation methods. With its iconic tubular industrial design, the SO-TUBE LED seamlessly harmonizes with the aesthetic charm of wooden architecture. Importantly, these luminaires can be reused after a building's disassembly, aligning with the circular principles of the wooden modules.
Building on their successful collaboration, Urban Beta has embarked on realizing its first commercial buildings in 2023, with a notable project being the Leipzig International School (LIS) in Leipzig. Opting for the BetaPort system, the LIS expansion boasts an impressive 80% recycling rate, with modules having already been utilized in other projects. The expeditious and straightforward approval process adds to the project's appeal, allowing for a "flying construction" in terms of legal regulations in the initial phase.
TRILUX Lighting is poised to continue its partnership with Urban Beta, envisioning participation in numerous inspiring projects that push the boundaries of sustainability and circular construction practices. For more information about TRILUX Lighting and its innovative SO-TUBE lighting solution, please visit TRILUX Lighting.
Images: Copyright Urban Beta