With eco-conscious living becoming more and more desirable, [Wild Home #94#] – The Ark Cabin stands out as an exceptional example of blending modern but minimalist design and sustainability. Standing in the peaceful outskirts of Wuhan, China, this simple cabin, brought to life by Wiki World, has earned the prestigious title of Winner in Architectural Design Private House at the acclaimed LIV Hospitality Design Awards. Led by visionary architect Mu Wei and a talented team of designers, including Feng Zhaoxian, Wu Baorong, and LI Jiaqi, The Ark Cabin showcases how modern design principles can coexist seamlessly with eco-friendly construction.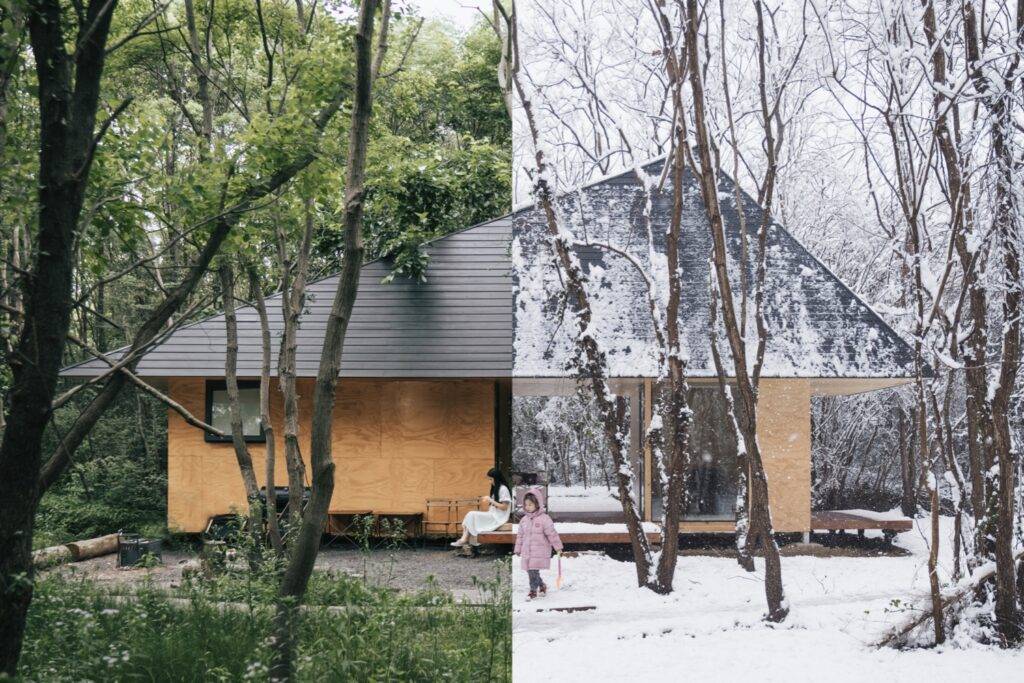 Located in the greenery of Wuhan's suburbs, The Ark Cabin was created as a sanctuary for a family of four, working remotely and seeking peace in nature. Constructed with a light wood structure, this hidden space effortlessly blends into its natural surroundings, providing a tranquil setting for relaxation and family bonding.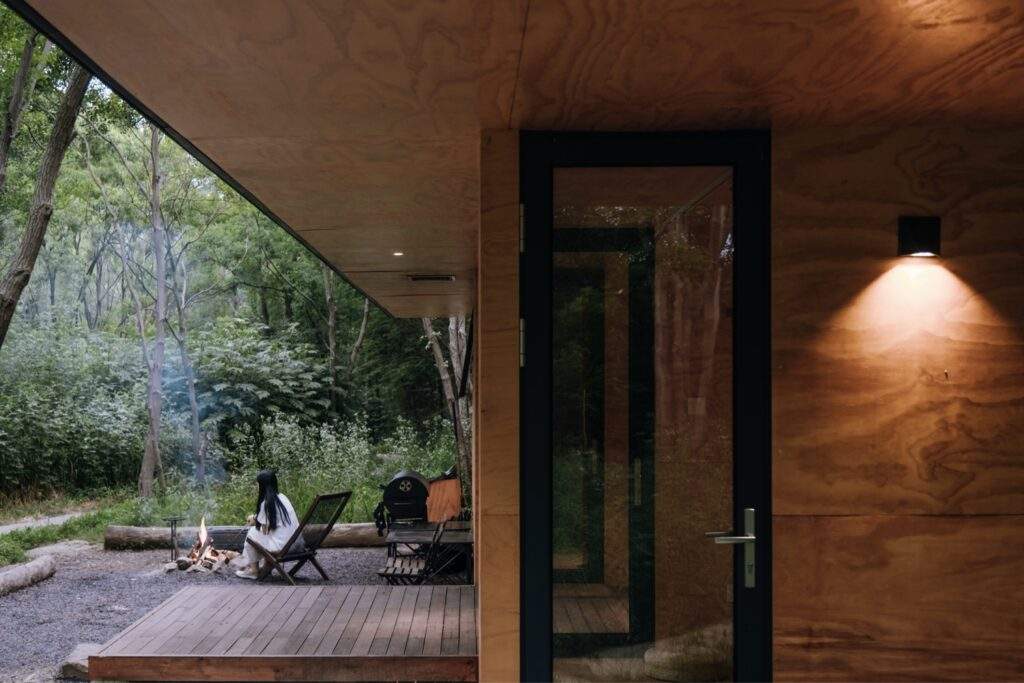 Paul, one of the cabin's owners, who comes from a scientific background, views this wooden retreat as both a reward and a haven. "The future lifestyle I imagine will be more about experience than achievement; the pursuit of achievement often comes with anxiety, while experience is easier to obtain and more grounding and enriching", he said.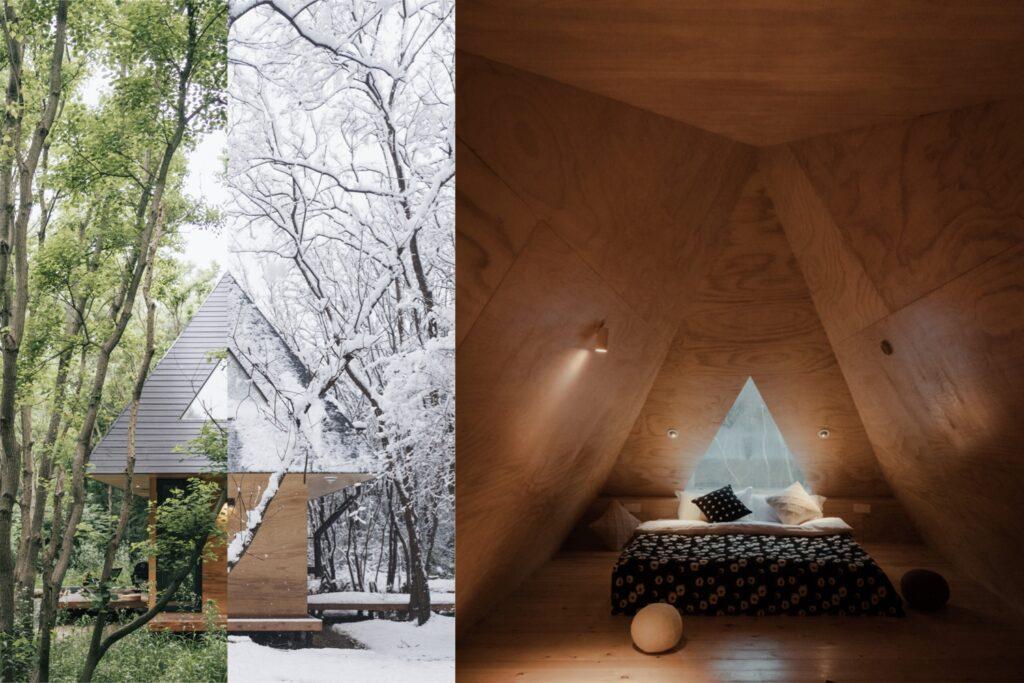 The cabin's unique design is made of a two-story structure and a massive triangular loft, giving it an almost otherworldly appearance similar to a spaceship. This architectural choice not only adds a touch of magic but also serves a practical purpose. It ensures that the family can remain under the same roof, protected from the heat during sunny days and rain in rainy seasons.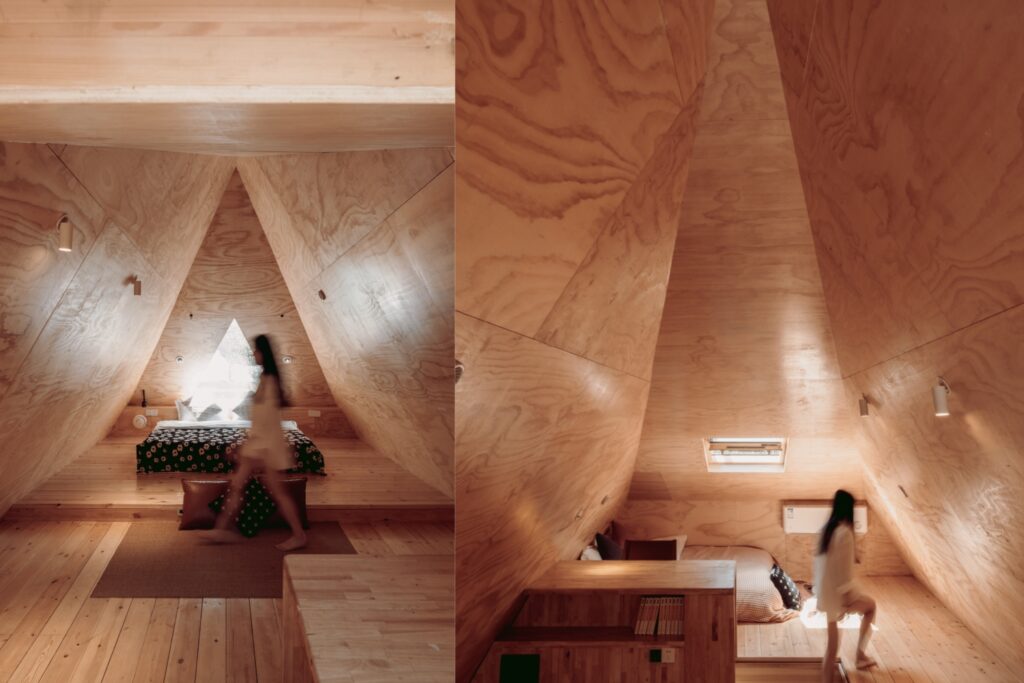 The core of The Ark Cabin's design philosophy centers on sustainability. The primary structure of the cabin is crafted from Finnish wood, known for its durability and eco-friendliness. In essence, The Ark Cabin by Wiki World is a great example of the harmonious fusion of modern design aesthetics and a deep commitment to sustainability. It demonstrates how a vacation retreat can become more than a physical space, turning into a manifestation of values, offering peace, relaxation, and a lasting connection with nature. This eco-conscious architectural gem serves as an inspiring example of how design can enrich lives while treading lightly on the planet.