Slovenia played host to the iconic Luka 2 Bled sports event, where design took center stage. The event featured a one-of-a-kind floating basketball court on the tranquil waters of Lake Bled, where basketball talents from five countries showcased their skills. Attendees had the exclusive opportunity to marvel at the prestigious Larry O'Brien NBA trophy, engage in fan challenges, and be among the first to acquire the innovative "Luka 2 Lake Bled" sports shoe, a design masterpiece inspired by the breathtaking aesthetics of Lake Bled. This event seamlessly blended the worlds of sports passion and the artistic brilliance of Slovenia's natural beauty, with the Slovenian Tourist Board (STB) prominently highlighting the design philosophy through the "I feel Slovenia" brand.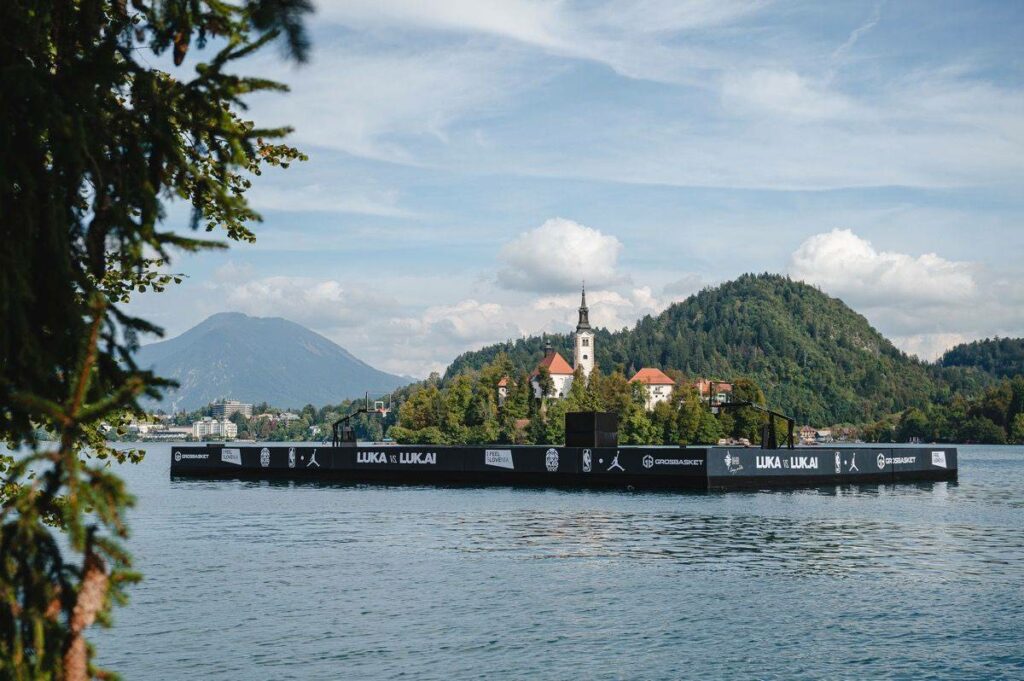 The Luka 2 Bled event offered a remarkable opportunity to globally promote Slovenia. It allowed to showcase Slovenia's natural beauties, exceptional individuals, sporting accomplishments, and innovative approaches to the world. The STB, as the main partner, prominently featured the "I feel Slovenia" brand in key locations such as the centre of the floating basketball court, surrounding venues, the VIP stand, and the fan zone.
At the event's official opening, MSc. Maja Pak, Director of the STB, shared the stage with Bled Mayor Anton Mežan, Air Jordan representative Akos Miller and Grobasket director Artur Mužič. She stated: "We have an extraordinary event ahead of us, one that places Slovenia in the spotlight. It is an exceptional story, supported by globally recognizable names." She also underscored the significance of Slovenia's breathtaking natural surroundings: "In Slovenia, nature is an endless wellspring of inspiration. It encourages an active lifestyle, creativity, innovation, and pushes our athletes to surpass the boundaries of possible. Lake Bled served as the inspiration for the design of the new sports footwear, Luka 2 Lake Bled."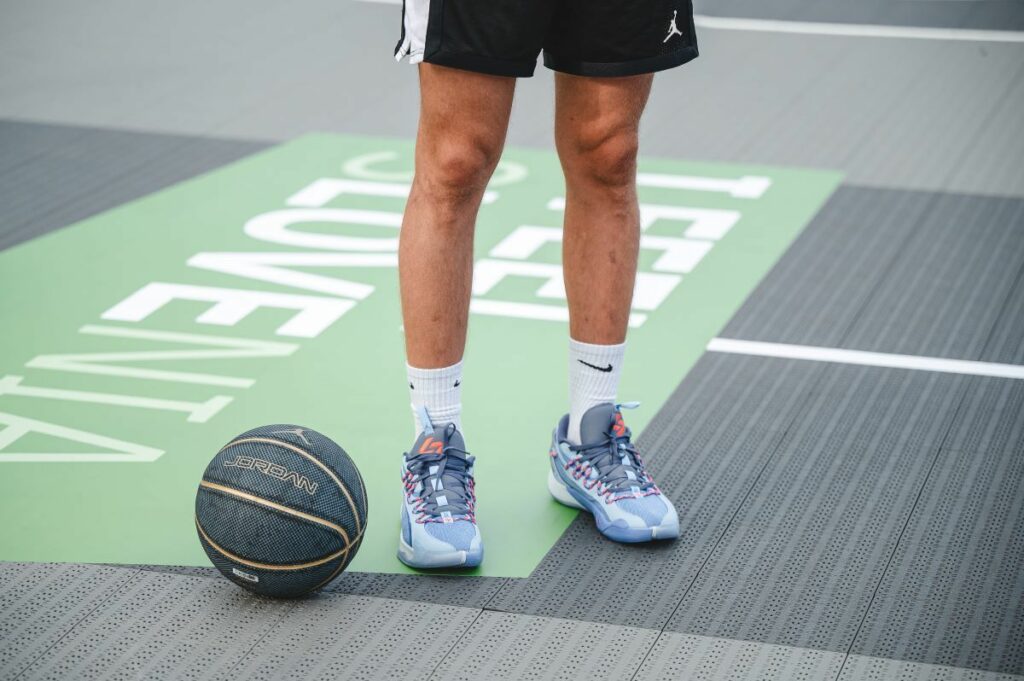 The new sports shoe, Luka 2 Lake Bled, took the spotlight
The spotlight shone on the new sports shoe, "Luka 2 Lake Bled." With its name and colour scheme, it pays homage to Slovenia's iconic Lake Bled. As acknowledged by the globally renowned Nike brand, this sneaker, known for its sustainable attributes, also celebrates Slovenia's status as the world's first green destination and pays tribute to its commitment to sustainability.
The shoe's mindful construction (each pair is made with at least 20% recycled material) honors the country's ongoing dedication to sustainability.