From neon to somber, all colour ranges are included
When it comes to architecture, visual design engages, exhilarates, and inspires. It has an almost indescribable quality that embodies design ingenuity, a sense of place, and, most importantly, imagination.
Our six inspiring properties, however, aren't just meant to be admired from afar. It's not just about creating an icon; it's also about creating a space where the audience can immerse themselves in the experience.
Winner in Architectural Design Restaurant
Ettan – Brasserie by Schoos Design, Inc.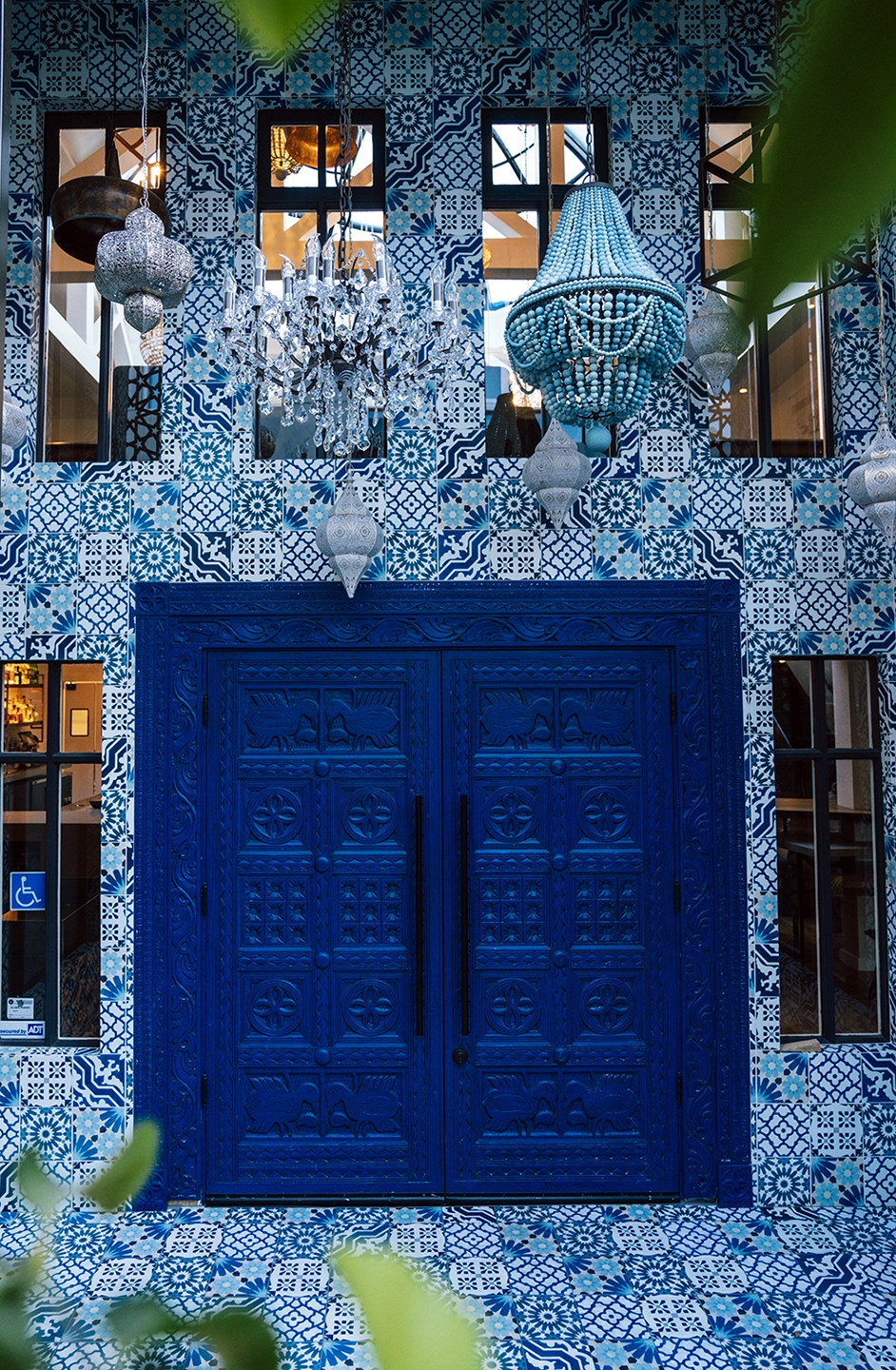 The goal was to create an upscale restaurant that was also comfortable enough for people to visit several times a month. Our goal was to evoke the senses through colour, texture, and pattern while remaining true to Indian culture's deep-rooted heritage. The colours and textures of indigo allude to how the original textiles were dyed and processed generations ago. The combination of these elements and more refined details results in a space that is both sophisticated and welcoming.
A dramatic blue entryway serves as a transition from the downtown pedestrian alley to the vintage-inspired interiors. Random patterned blue and white tiles surround a hand-carved wood door painted a deep indigo blue on all sides (including the floor). An eclectic collection of light fixtures, ranging from brass Indian drops to crystal chandeliers, illuminates the path ahead.
Winner in Architectural Design Renovation
Romeo's Motel & Diner – by Concept Hotel Group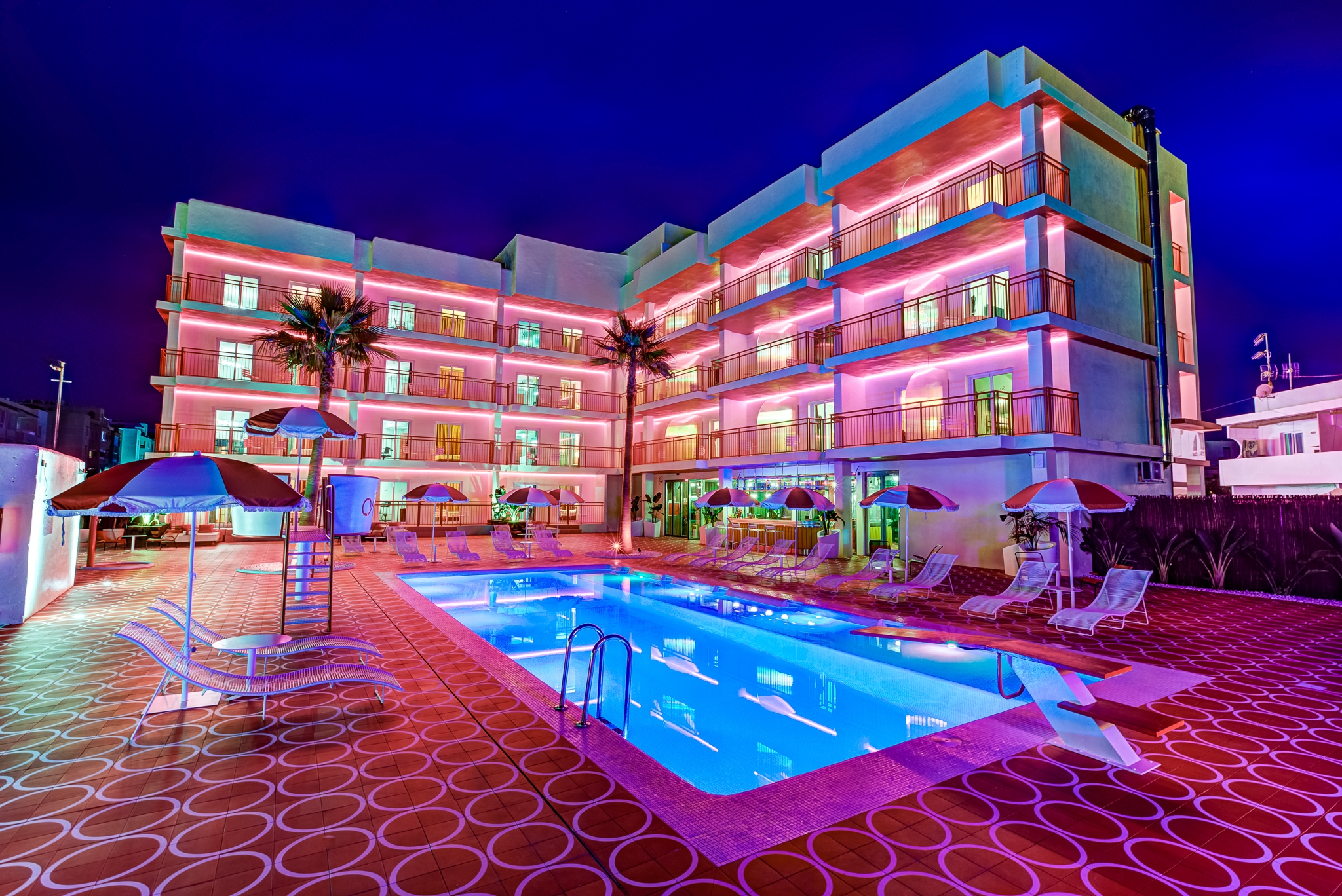 Lost highways, express romance, a coast-to-coast road trip in a Mustang, and an endless number of cinematographic sequences shot in motels and diners across the United States These are the inspirations for Concept Hotel Group's new hotel, Romeo's Motel & Diner. In the summer of 2020, the Group's sixth hotel, which has revolutionized Ibizan accommodation, will open its doors.
The hotel's interior design, once again by the Ilmiodesign studio, transports us to the classic landscapes of American road movies from the 1950s, 1960s, and 1970s, with a nod to the era's iconic love motels, and finished with the stylish design details that have become Concept Hotel Group's hallmarks.
Winner in Architectural Design Resort
W Abu Dhabi – Yas Island – Luxury Edition By dwp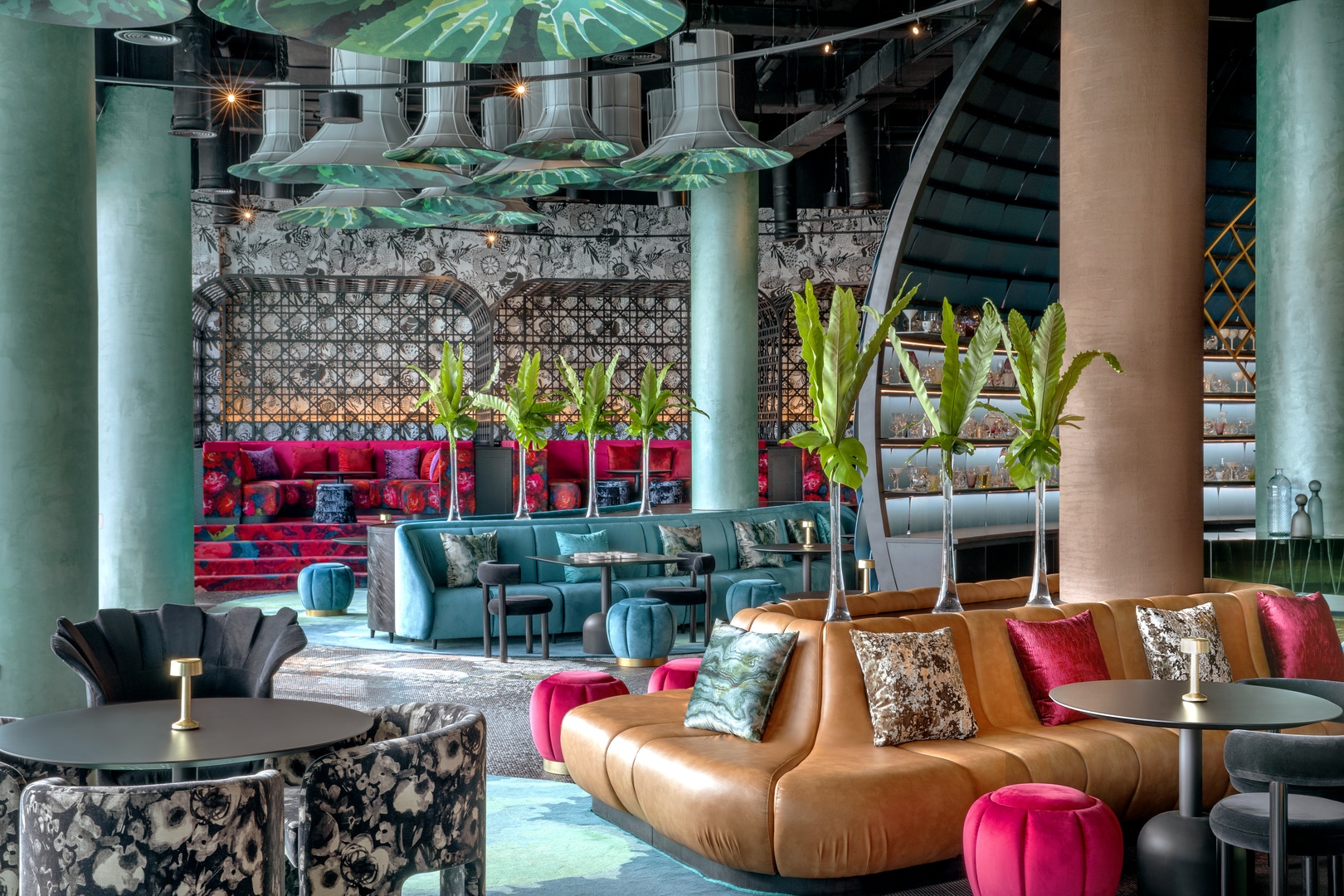 DWP finished the renovation of the Lobby & Public Areas, F&B, including the first W All Specialty Dining, GARAGE, and the WET Deck to deliver this second W Hotel developed by DWP in the Middle East and the biggest W Hotel in the world to life.
The refurbishment of W Abu Dhabi is in response to its surroundings. The W Insider concept is brought to life through a curated design approach based on research and creative interpretation.
As the team investigated the historical, physical, and social context of the UAE capital, it became clear that it is a place of fascinating juxtapositions and contrasts. As a vibrant, modern city rich in ancient cultural traditions, it defies preconceived notions and scepticism.
On the basis of these findings, a multi-layered concept centred on the theme of Mirage was created. The diverse elements that make up Abu Dhabi today were drawn upon for inspiration, ranging from centuries-old Bedouin customs and the country's natural attributes to the city's modern face and the wealth it is known for. As a result of the renovation, the hotel now has a strong sense of place that celebrates Abu Dhabi and provides a truly unforgettable W experience.
Winner in Architectural Design Hotel
Hotel Devi Ratn – Boutique by Designers Group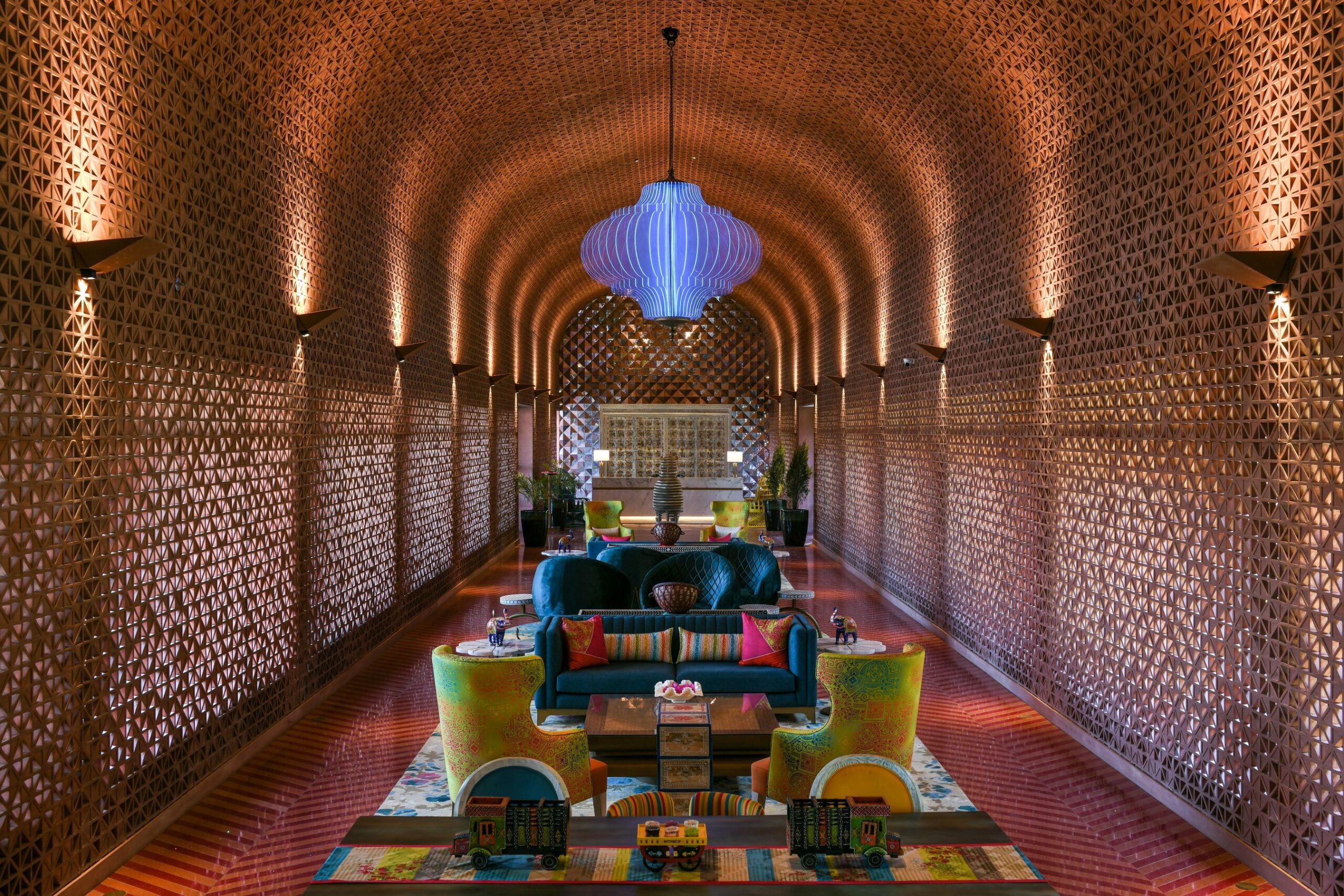 Devi Ratn tells the story of Jaipur, India's heritage-rich city while fusing it with an extraterrestrial design vision, with the scenic Aravalli Hills as a backdrop.
The entire hotel, which spans 20 acres, exemplifies bold, big, and captivating with subtle regional nuances. The project had to have its own identity and design language because it was part of Taj Hotels' new line of boutique spaces called SeleQtion by IHCL. The hotel's central theme is Ratn (Jewel).
This can be seen in the gleaming ceiling design and lighting elements, the vibrant hues with a composition of vibrant décor items, furniture configurations, and customized soft furnishings that depict Rajasthani culture.
The Mughal architecture-inspired landscaping adds to the space's regal feel. The all-day dining restaurant Vyom, which is part of the boutique hotel, is a hidden gem that offers seating arrangements with clear views of the Aravalli hills. The team decided to keep the structure's authenticity by not interfering with the civil work, resulting in a harmonious blend of heritage architecture and intricate interiors.
Winner in Interior Design Restaurant
Torno Subito – Fine Dining by Bishop Design By Paul Bishop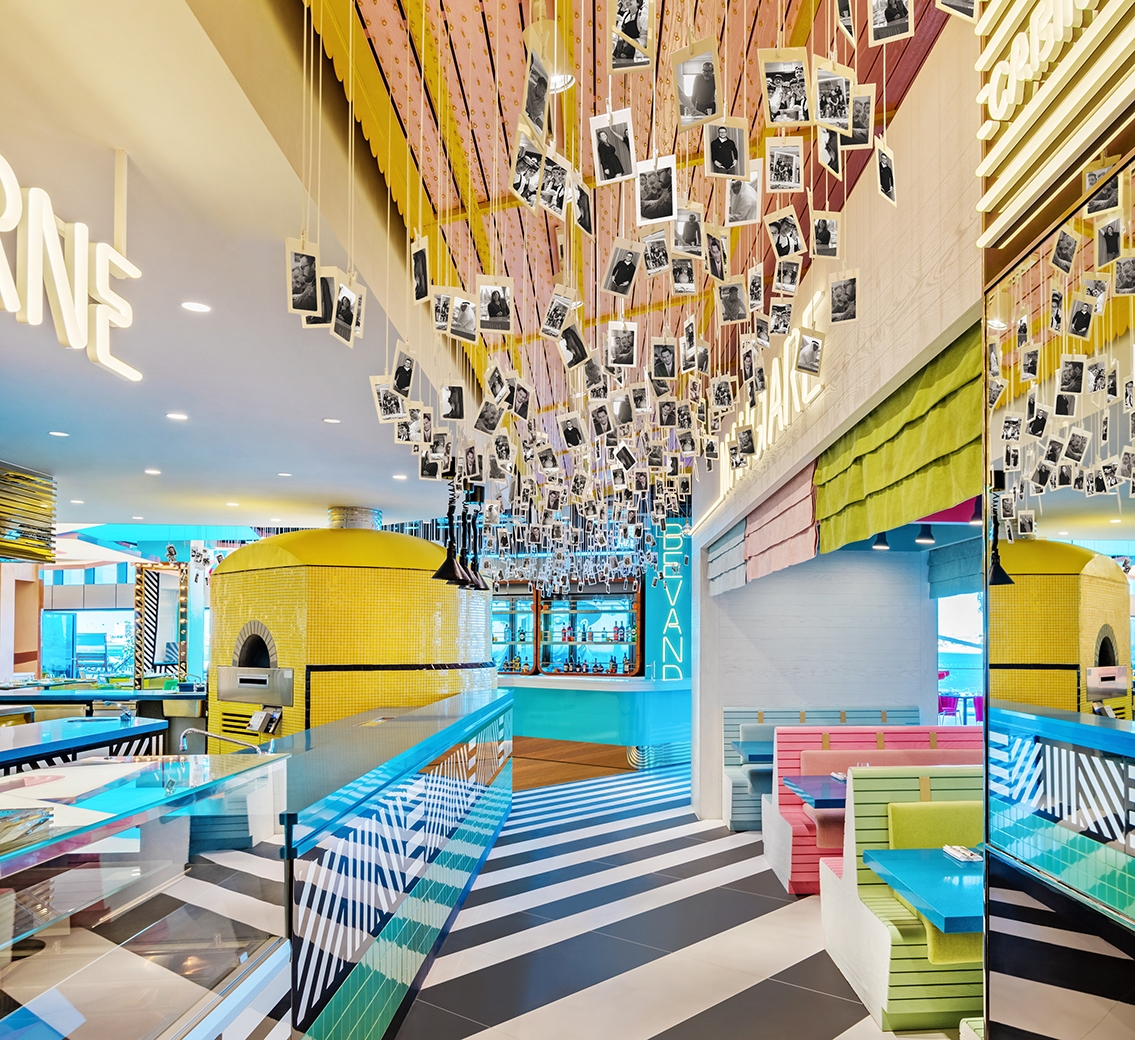 Torno Subito is a visual tribute to Massimo Bottura, the world's number-one chef and 3-star Michelin holder. The chef is known for his passion, creativity, and eccentric sense of style with this venture. He saw a unique opportunity to recreate his childhood memories through intelligent design and innovative food.
The interiors were supposed to bring fantasy to life by reflecting Massimo's fondness for the past in a seductive way. The film was to play a major role throughout, with Fellini's films serving as inspiration. The goal of the venue was to combine design, food and influences from the golden era into a seamless offering.
Massimo wanted his restaurant to have a nostalgic feel to it, reflecting his innovative approach to food. His tradition in evolution sentiments enticed the design direction to take the best of the past and carry it forward into the future.
Winner in Interior Design Hotel
Designhotel Laurichhof – Boutique by Seidel+Architekten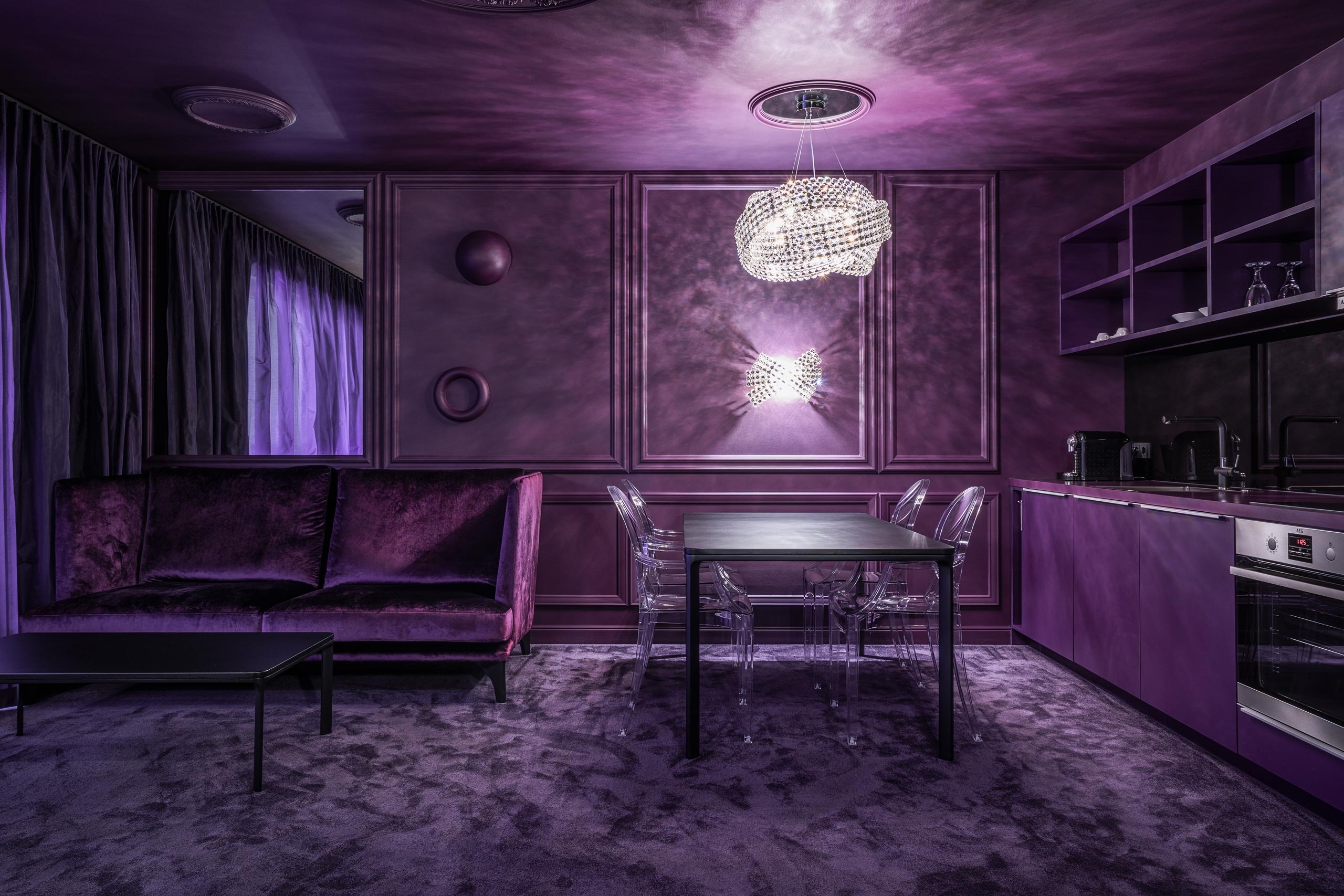 The Laurichhof was designed to be a hotel as diverse as its guests, inspiring as a showroom, and cosy as a particularly lovely home away from home. The design hotel's interior is like a lookbook, showcasing not only rooms but also entire stories. The 27 different suites' high-quality furnishings and designer furniture are expertly stage-managed to surprise and inspire guests, transporting them into fully functional fantasy lands.
From the taps to the sockets, the rooms have been meticulously designed. What stands out the most is that guests immediately notice the positive impact of the atmosphere created, with an improvement in their personal well-being as they go about their daily routines.
All of these features are complemented by a concept that makes the hotel unique in the world: hotel guests can take home not just individual pieces of furniture, but entire ensembles or rooms, after thoroughly appreciating and trying out the furnishings during their stay. Interior designers complete the concept by advising them on planning and optimizing a room's functional and emotional assets.