Tony Wu, the recipient of the SIT Furniture Design Awards 2023 Emerging Interior Designer of the Year, is a designer at Gensler Houston and a student at the Savannah College of Art. Tony's work combines practical design skills with a clear passion for innovative ideas. His recent project, Soul Cave – Patagonia, stands as a testament to his vision for the future of retail spaces.
In a world where retail experiences often lack personal touch, Wu's design challenges the status quo. Soul Cave aims to do more than facilitate transactions, the project aspires to create a relationship between the brand and the customer. Borrowing inspiration from Arizona's Grand Canyon, the project incorporates elements of natural grandeur and seamlessly weaves them into a modern retail context.
As we delve into our conversation with Tony, we explore his philosophy, vision, and aspirations in the ever-evolving world of design.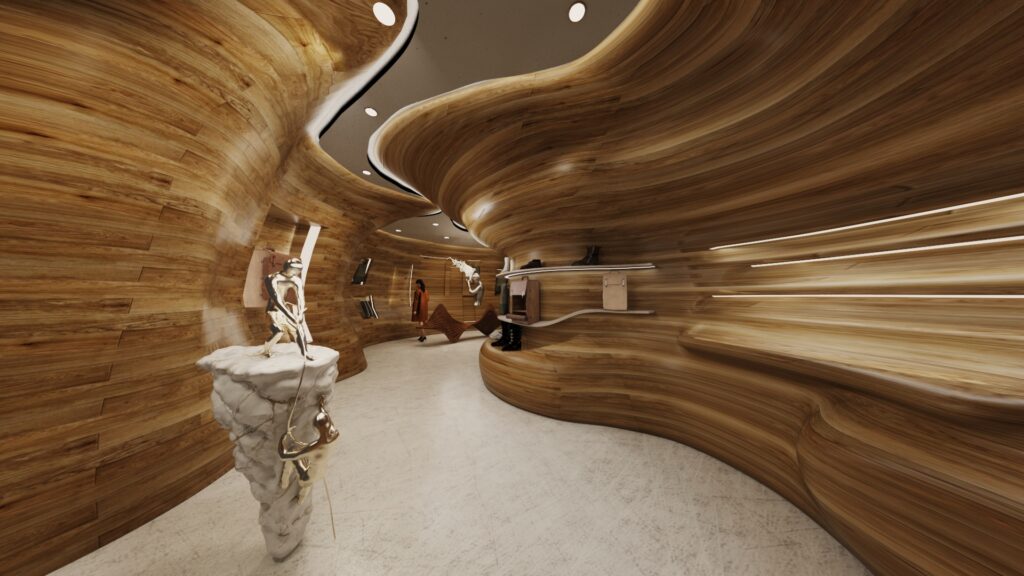 Could you tell us a bit about yourself and your professional journey? Hid design come to have such an important role in your life?
My name is Tony Wu, and I'm currently working as a designer at Gensler Houston. As a professional, I am eager to learn new things every day. Variety feeds my passion as I encounter the ups and downs of everyday projects. Design is my focus, and passion fuels my desire to create.
Is there a philosophy or a special process that influences how you approach design? Would you say that you apply it to your life as well?
My philosophy is based on the belief that architecture or interior design can promote social interaction. It is a friend, a mentor, or even family to us. Every design opportunity brings space alive and promotes healthy communities, whether in home life, education, or business settings.
Could you tell us about the vision for the Soul Cave? How did it come to be?
I've noticed that many YouTubers start their own brand, and it becomes popular for a while. However, after the trend fades, people tend to forget about it. I feel like this is a common problem nowadays, where customers don't care about what's behind the brand. I think this is very detrimental to the business. If the design can tell the story behind the brand, it would be beneficial for both the customer and the brand. Our project seems to take inspiration from Arizona's Grand Canyon, how did you incorporate its characteristics in the design?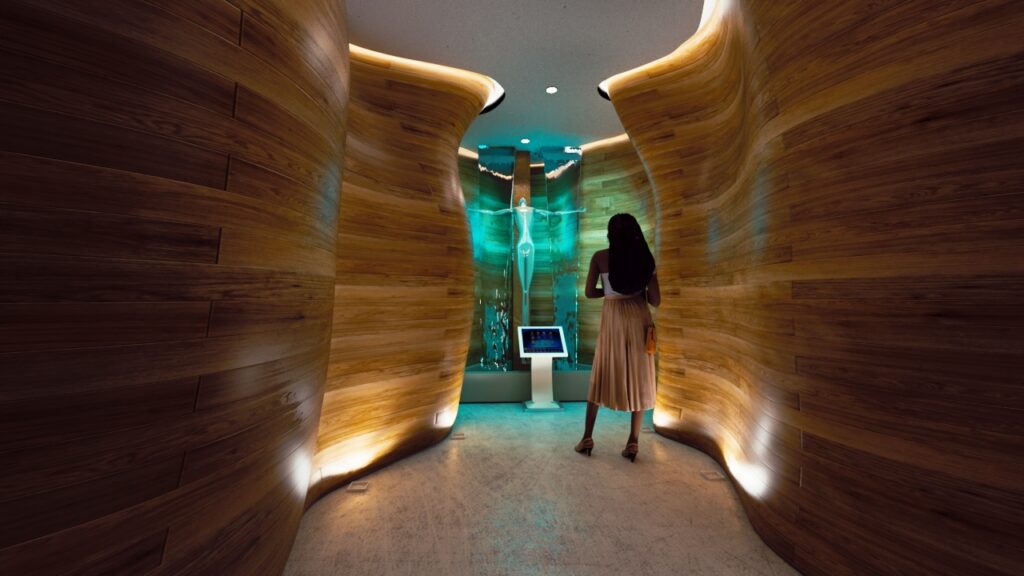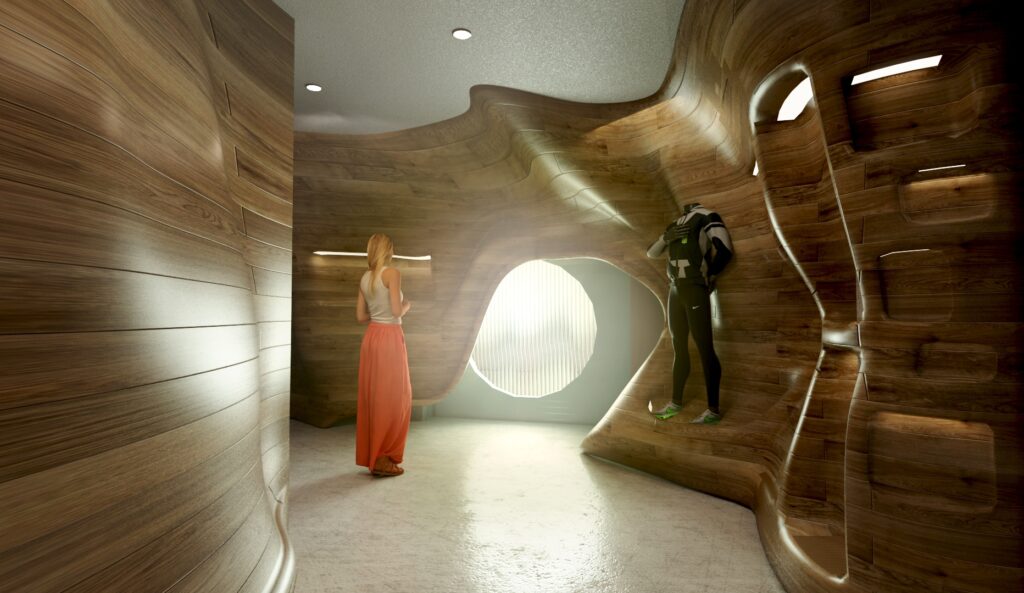 What does winning the SIT Award mean to you in terms of validation and recognition of your work in the design industry?
Receiving recognition from SIT is unbelievable. I am honoured and truly grateful. I feel called to achieve more creative designs in my future work.
Are you currently working on something new that you can tell us about?
I am not free to talk about my project at Gensler. I am trying very hard to know all the codes, as well as the details, to foster my knowledge about architecture and interior design. I want to be a competent and creative designer who can plan, model, render, and, most of all, learn how everything works toward achieving the final product.
How do you approach sustainability in your designs and what role do you think it has or should have in the future of the industry?
Using green materials is the first step towards achieving sustainability. Resources are running short, so having a design that can help the world save resources is a huge step.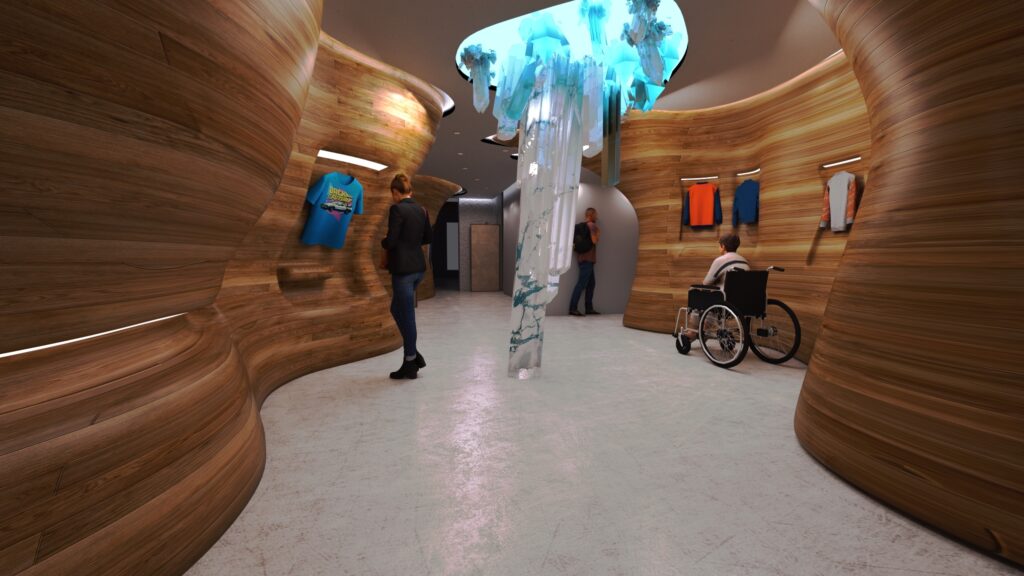 Tony Wu is actively redefining the retail experience with his thoughtful and design-forward approach. His focus on storytelling and creating emotional connections between brands and customers provides a fresh perspective in the field. The prize from the SIT Awards validates Wu's work and positions him as an upcoming designer to watch. As he continues his journey in architecture and interior design, the industry awaits his future projects with anticipation.