With fast emerging technologies, home media is continuously evolving and becoming smarter and faster in every iteration. An example of technological progress can be seen in the PC hardware industry, an industry where developments happen fast following Moore's Law.
The idea that the processing speed of computers would double every 18 months has contributed greatly to the speed of progress as hardware makers may be compelled to follow this guideline as other competitors in the industry are most likely going to do so as well, to not follow meaning being left behind. It's gotten to a point that computers the size of a credit card, in the form of a Raspberry Pi and other imitation products like it, now exist.
Along with smartphones and single-board computers, it seems like even the most basic piece of electronics at home like a doorbell can be wired to the internet to allow homeowners to monitor who is visiting while they are away. Now, even people can post a tweet from their smart refrigerators.
Compact and Powerful – Nooie Cam 360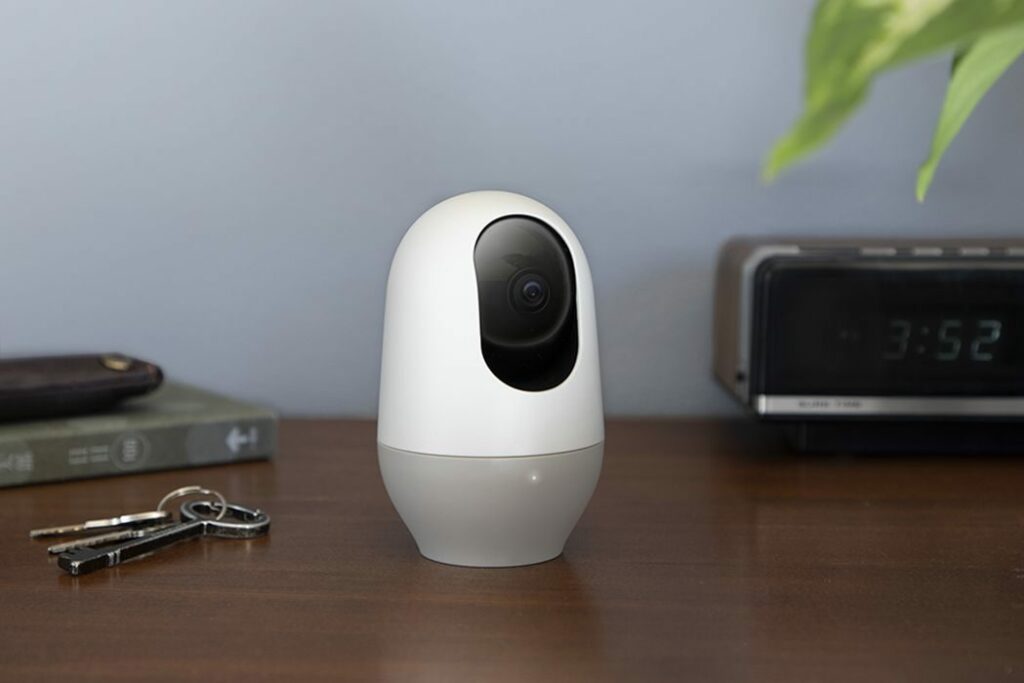 Company: Nooie Inc., United States
Lead Designer: Sasha Tseng
The Nooie Cam 360 is an indoor security camera that is equipped with a vertical and horizontal rotating camera module which enables tracking movement with 360 degrees panning view. With a 1080p crisp HD resolution, you can record clips and videos on secure cloud storage or on your own MicroSD card.
The camera has the ability to perform image and motion detection all viewable in crisp 1080p High Definition quality. Sounding the alarm is also possible with the two-way audio feature. With this affordable piece of security hardware at your doorstep, you won't have to worry about finding out when someone is at the door.
Robotics – CanguRo (Partner Robot)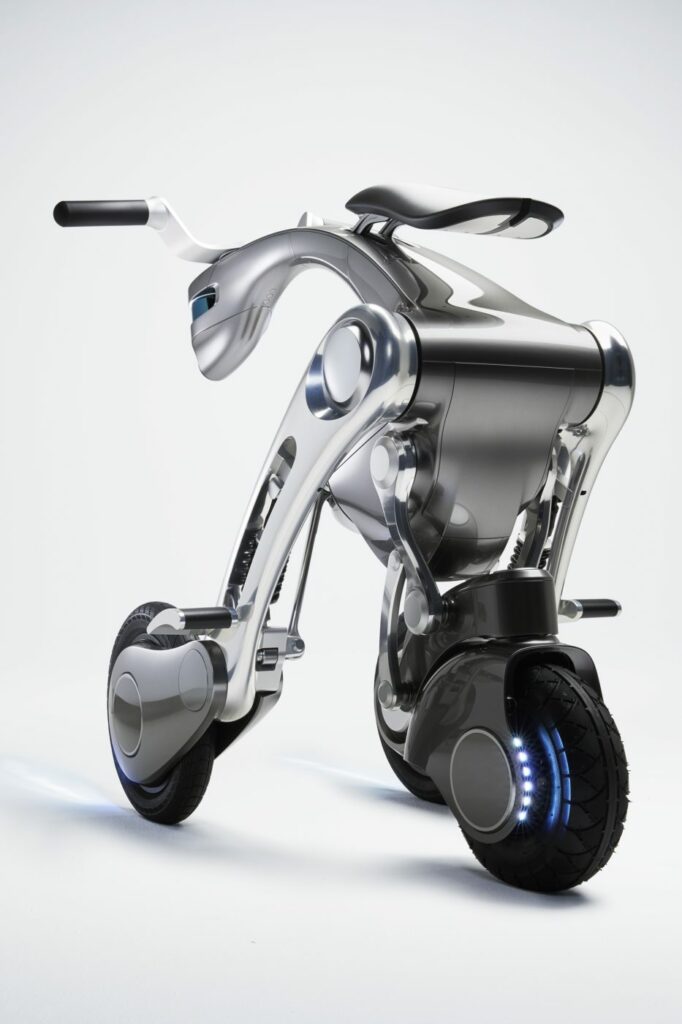 Company: Future Robotics Technology Center (fuRo) at Chiba Institute of Technology, Japan
Lead Designer: Shunji YAMANAKA and fuRo
With advancements in neural networks or artificial intelligence and the rising speed of computational power of computers, we are now able to create devices that were once seen as science fiction. The CanguRo is a personal assistant that can also act as a personal ride. It's built in a neural network and sensors allow it to navigate the world in real-time, allowing it to avoid obstacles like an actual animal. It is also equipped with sensors that allow it to sense the rider's intentions and make the necessary micro-adjustments in posture when making quick turns for a more comfortable ride.
Automated Temperature Control – Hitachi Advanced Color Wired Remote Control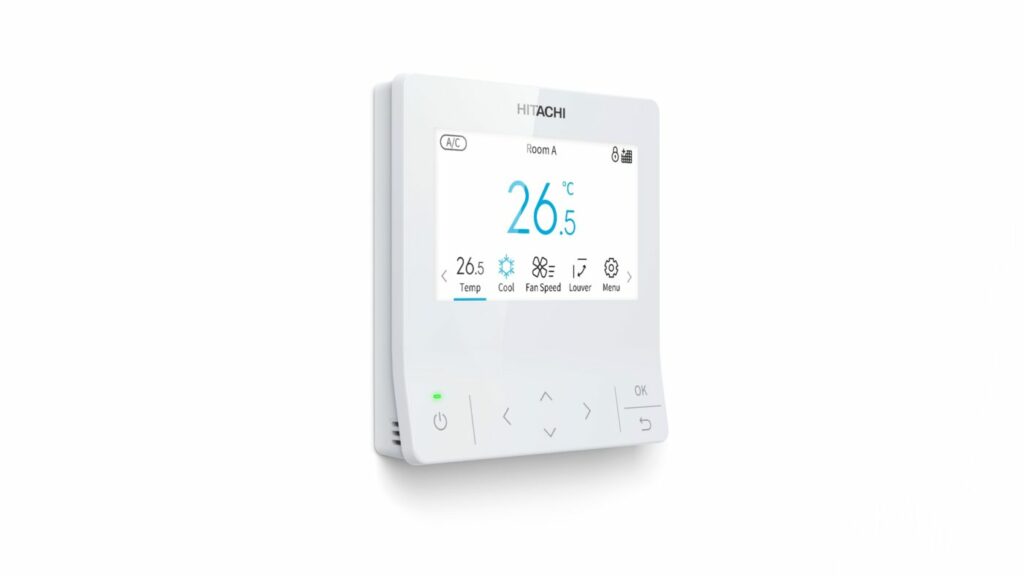 Company: Hitachi–Johnson Controls Air Conditioning, Inc., Japan
Lead Designer :Liu Yang, Nikhil Nair, Irene Ding, Iris Yuan and Chia Yen Hsieh
Getting the room temperature in residential and commercial spaces is important, especially in this wireless age. Researchers have discovered that having a remote controller that gives clear information, allows for easy navigation within its software interface, and has good aesthetics to match the environment is beneficial for people who are living or working in such spaces. Thus, this new and improved product with physical touch-points and cleaner user interfaces is a superior choice over other similar products in the market.
Discrete Security – Cisco Meraki MV Security Cameras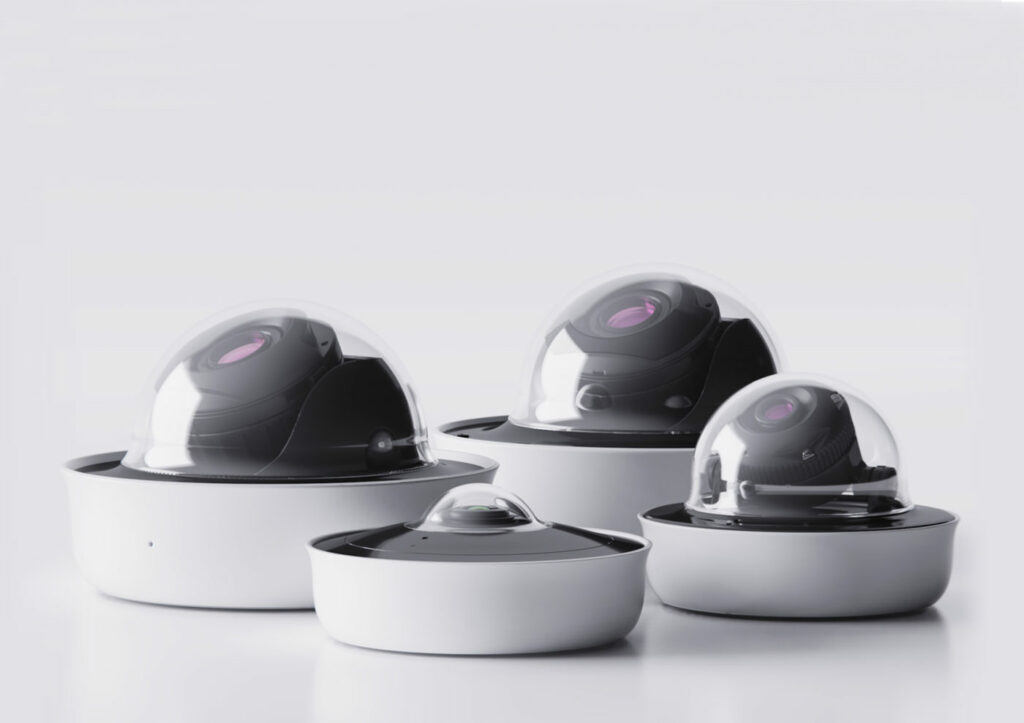 Company: Whipsaw, Inc., United States
Lead Designer: Dan Harden
When it comes to indoor and outdoor security cameras, nothing could be simpler to implement than the Cisco Meraki MV series of security cameras. These portable devices can be installed on any surface in any orientation whether it be on the ceiling or wall. Because of its small size, it can be tucked away in a corner of an office, school campus, or retail store while it watches through its glossy lens cover. The MV series comes in a neat powerful package, equipped with its own onboard video processing and storage, eliminating the need to use a central server or cloud. This eliminates network latency.
Innovative Comforts – Mechanical White Noise Sound Machine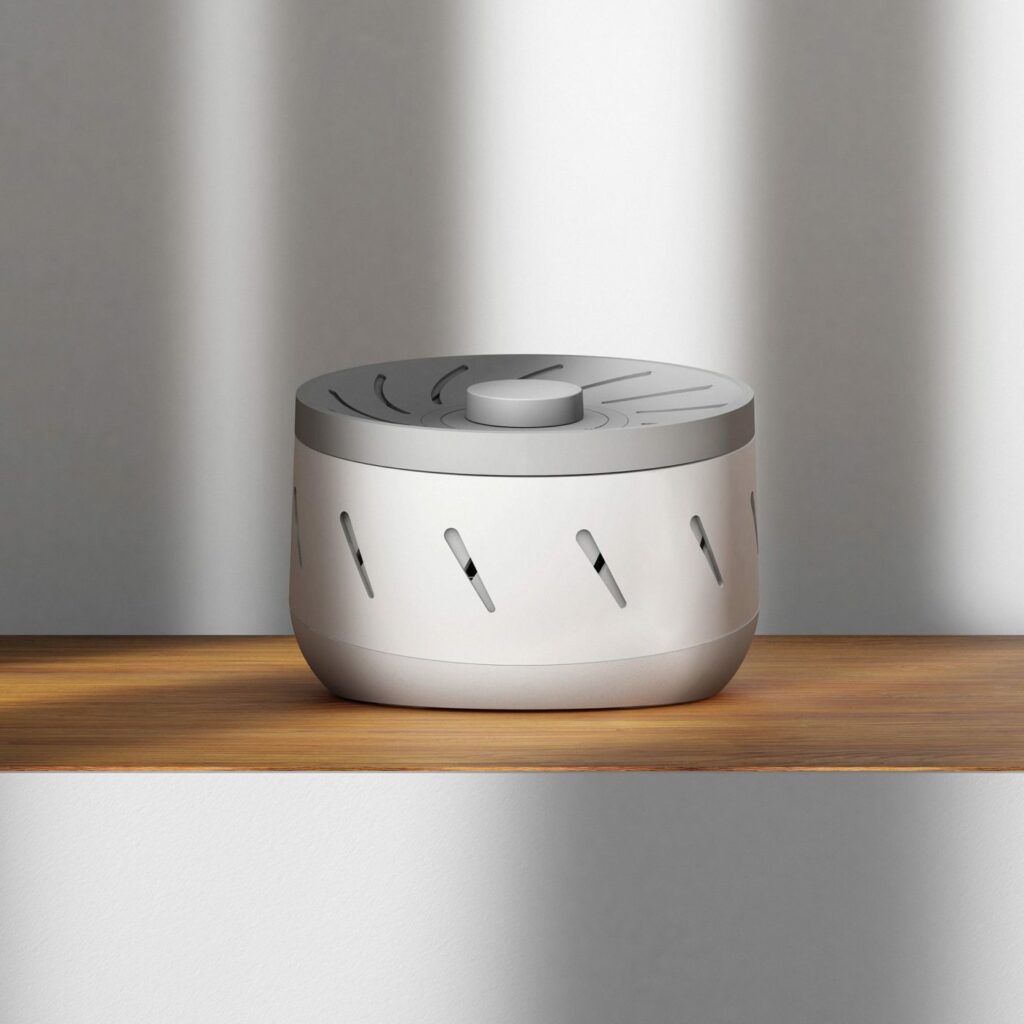 Company: Shenzhen Qianhai Patuoxun Co.,ltd, China
Lead Designer: Hu Chino
Having trouble falling asleep? Then perhaps the Mechanical White Noise Sound Machine is what you need. This handy device can mimic 128 types of natural white noise. The sound is produced by rotating a fan blade at 1Hz. This produces the desired type of white noise to achieve that good quality and comfortable sleep.
Sounds aren't the only way to induce sleep, with a 5500K soft breathing LED light, the room's atmosphere can be adjusted for peace and quiet. In addition, there's also a charging port with the device so you can charge other devices like a phone while sleeping. Its Scandinavian grey tone and small, compact design makes it easy to carry around wherever you go.
Source Credit: European Product Design Awards