Canada-based Lightmaker Studio will launch its boldly sculptural Etcetera Series at ICFF NYC, taking place from May 21-23 at the Javits Center. Inspired by the visual appeal of familiar shapes and curves, the new series was designed by Michael Stamler and Aine O'Neil.
"With Etcetera, we wanted to find elegance in the subtlety of simple, organic shapes. To achieve that, we had to find a natural and comfortable relationship between two similar but different natural forms," says Stamler.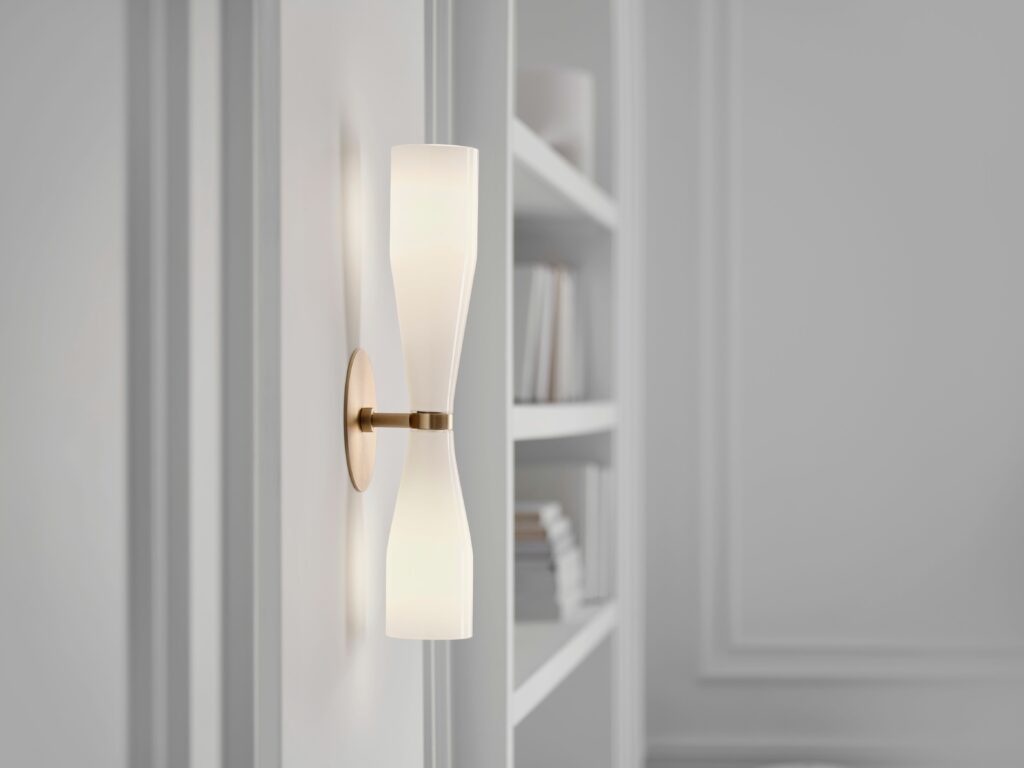 Drawing from 70's organic modernism, the pieces in the series remain streamlined and well-defined. An essential element of the Etcetera Series is the refinement of the locally made material pallet. Glass is handblown and sandblasted, while native wood species are hand-turned. Solid brass is finished by hand in small batches. The finely made materials serve to further soften the organic forms. Individual selection of metals, glass, and wood allows for the creation of unique combinations.
The Etcetera Series is comprised of two different pendants and a sconce, and is handmade to order at Lightmaker's new Kingston production studio.