oPTIK, an interactive installation created by The Urban Conga, is revolutionizing the way people engage with public spaces. This multidisciplinary design studio has crafted a remarkable experience that combines light, sound, and movement to foster communal connections and evoke a shared sense of play. By providing an open-ended platform for users to interact with the installation, oPTIK transforms the surrounding environment, encouraging social activity and creating an ever-changing playful atmosphere. Let us delve into the intricacies of this groundbreaking project that is redefining the concept of public activations.
A Playground for All:
The driving force behind oPTIK is the belief that empowering individuals to manipulate and shape their surroundings instills a sense of ownership and community pride. As an alternative lens, this interactive installation transports people away from their daily routines, inviting them to engage with the work, the space, and each other in novel ways. By embracing a play-centric design, oPTIK sparks social interaction and serves as a catalyst for community engagement.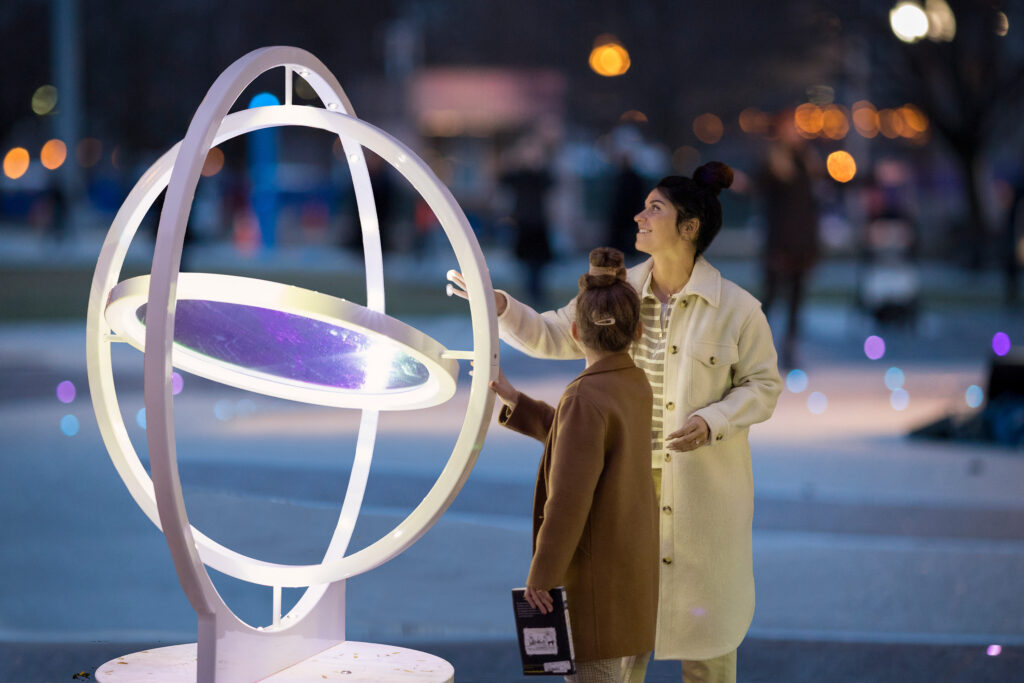 Design Concept:
In collaboration with Serge Maeheu and INIT, The Urban Conga has developed oPTIK as a touring spatial activation capable of creating unique and playful experiences worldwide. Inspired by the gyroscope's form and playability, oPTIK consists of a series of rotating rings that offer an endless array of play possibilities. The installation features two sets of ten units, adaptable to various sites across the globe. Standing at 6 feet tall, these gyroscope-like forms are equipped with a central dichroic film that reflects sunlight during the day, creating a mesmerizing display of colors. At night, the internal uplighting refracts through the film, offering a filtered view of the surroundings. As users rotate each unit, they generate cascades of colors and trigger musical notes at every fifteen degrees of rotation, transforming each unit into a unique instrument.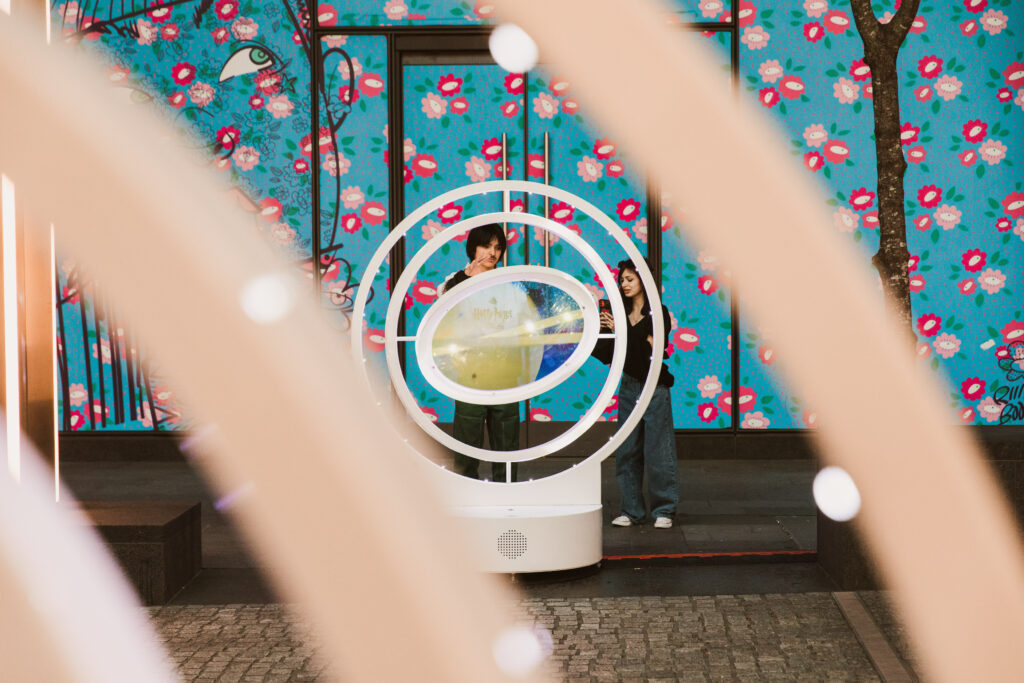 A Communal Hub:
More than a mere photogenic monument, oPTIK is designed to become a central hub for social connection within public spaces. Through movement and the interplay of light, the installation encourages the public to engage with other units and individuals, fostering spontaneous conversations, dance parties, jam sessions, and captivating light shows. The inclusive nature of oPTIK makes it a place where people of all ages and backgrounds can come together, blurring boundaries and creating a more equitable and inclusive environment.
Technical Specifications:
Each oPTIK unit consists of ten illuminated interactive gyroscopes, measuring 1.5 meters wide by 1.5 meters long and 2 meters high. The outer ring is stationary and equipped with 20 lights, while the two inner rings pivot on separate axes. The central ring boasts a dichroic film that reflects a spectrum of colors. Sensors located at the main pivot point trigger musical notes and lights as users rotate the installation. With each unit capable of playing up to one thousand notes, the experience becomes a symphony of light and sound.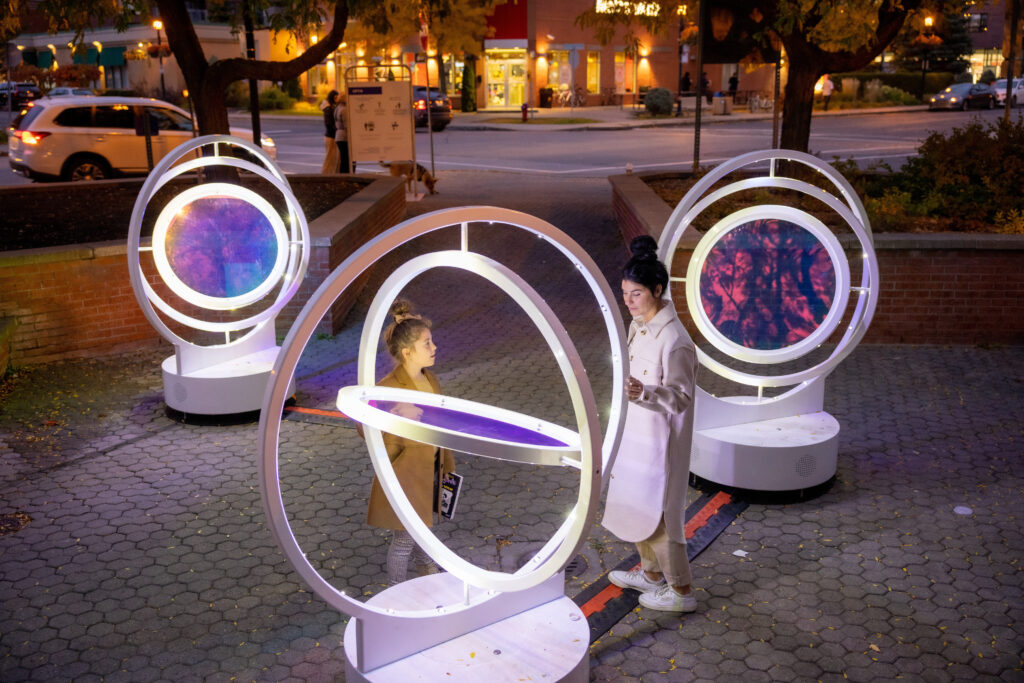 oPTIK by The Urban Conga is reshaping the way we perceive and interact with public spaces. By blending design, play, and community engagement, this interactive installation offers a captivating experience that fosters inclusivity, social activity, and a renewed sense of ownership. Through oPTIK, we are reminded of the transformative power of play and its ability to create vibrant, engaging, and meaningful urban environments. The work of The Urban Conga serves as an inspiration for cities worldwide to embrace the value of play and integrate it into the fabric of our daily lives, encouraging social interaction, exploration, and the celebration of our shared humanity.