The headquarters of mobile game developer, Supercell, is located in the new and unique Wood City, a massive wooden structure by built by Anttinen Oiva Architects at the entrance of Helsinki's Jätkäsaari neighborhood. Fyra was selected by Supercell Oy to design a kindergarten for the same building. The daycare is operated by New Nordic Schools.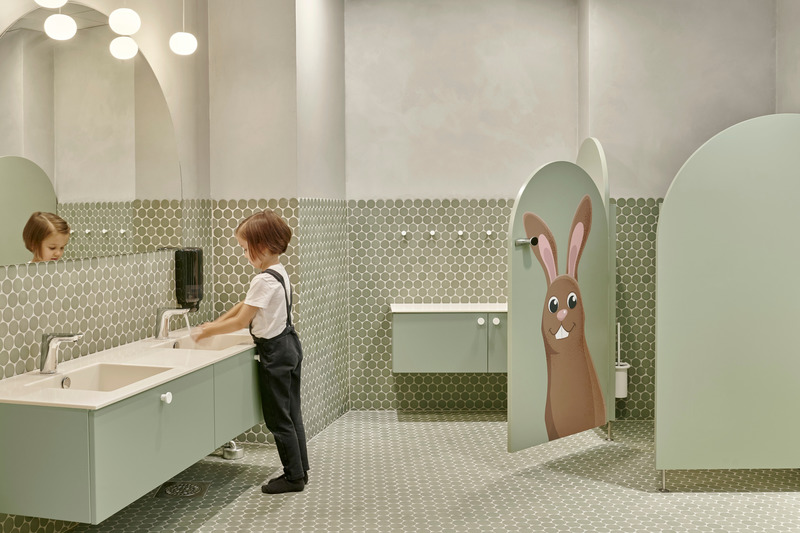 The needs of the user group – kindergarteners – were mapped in workshops run by the children's architecture school Arkki. The point of the design process was to create a functional space that would support children's development and inspire creativity, security, and joy. To create a homey atmosphere, a large open serving kitchen was built in the shared area. The rest area is designed to be calm and relaxing for nap time, both acoustically and in terms of the feel of the space. The interiors use natural, non-allergenic, and genuine hard-wearing materials, chosen with kids in mind.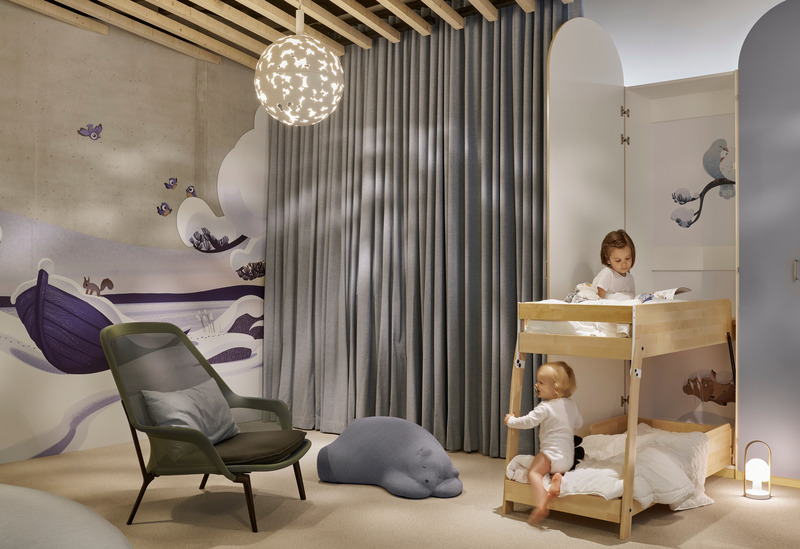 The kindergarten is located just off of the Baltic Sea, which is why the sea and nature are strong themes that run through the interior design. The organic design language and the abundant use of wood speak both to the building and its surroundings. Wavy and round fish-like shapes soften the space and add to its playfulness. The animation and illustration studio, Piñata, created a whole cast of animal characters who venture around the kindergarten, adding fun little surprises to the space. The wave paintings in the large street-level windows provide protection and privacy from the streets outside.