The Ibis Budget Tbilisi Center was opened in May 2022 in Georgia. The crucial task for STUDIO SHOO was to develop public areas for the Ibis Budget brand, completely transforming budget brands' way of thinking about technical and functional equipment.
The hotel building is ideally situated on Akhvlediani St, which is relatively popular among locals and the city's guests because of its bar, pubs and restaurants. Local street art and music instantly became an inspiration for the lobby design.
We came up with a design that creates a heartwarming, friendly, eye-catching interior space for the brand. Blue here is the dominant colour (which popped up earlier for Ibis Budget); we also added light blue and bright colourful accents: red and yellow.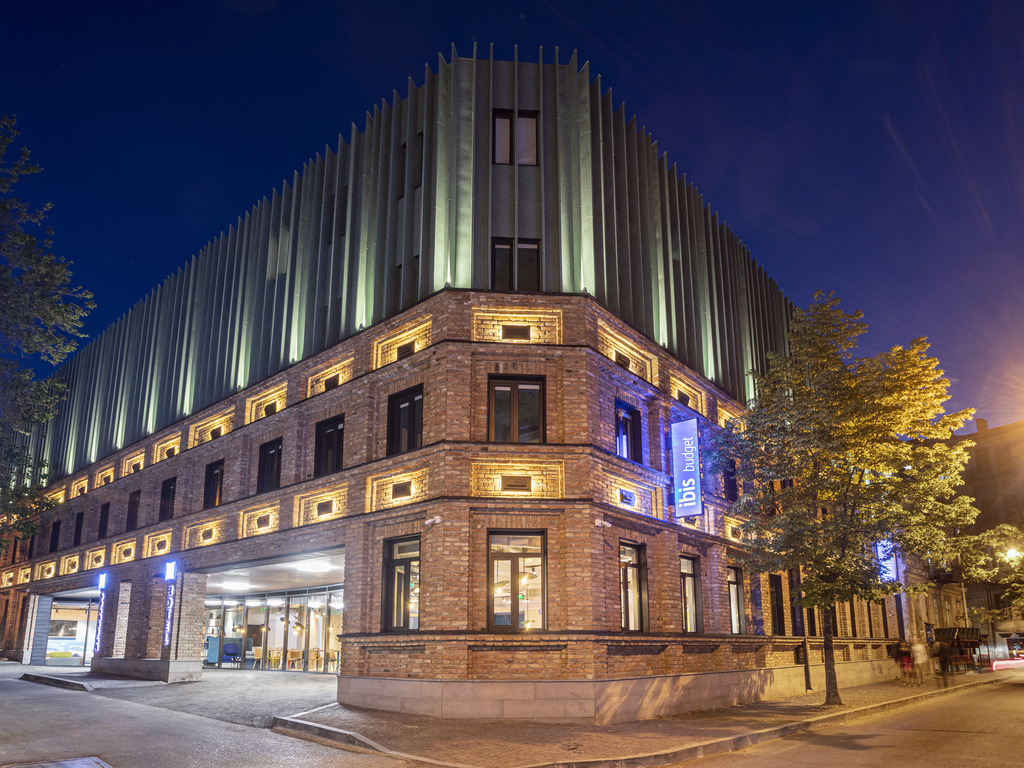 The reception desk, cupboards, the ping pong table, printed with Georgian letters sofa and vinyl-made lighting fixtures — all these were properly designed according to our team's sketches. Behind the front desk in the shape of a music cassette, we designed a shelf for a unique collection of vintage vinyl records.
The graphic and smooth letters of the Georgian alphabet undoubtedly became a creative inspiration for us. It can definitely be observed on wall panels and as a unique print for sofas.– says Shushana Khachatrian, the lead architect.
In a concept design, we have wall panelling of natural plywood colour and graffiti that strikingly illustrates musicians, matching it with bright accentual lighting fixtures and furniture. Vivid colours efficiently deliver a dazzling effect and naturally tend to trigger interest.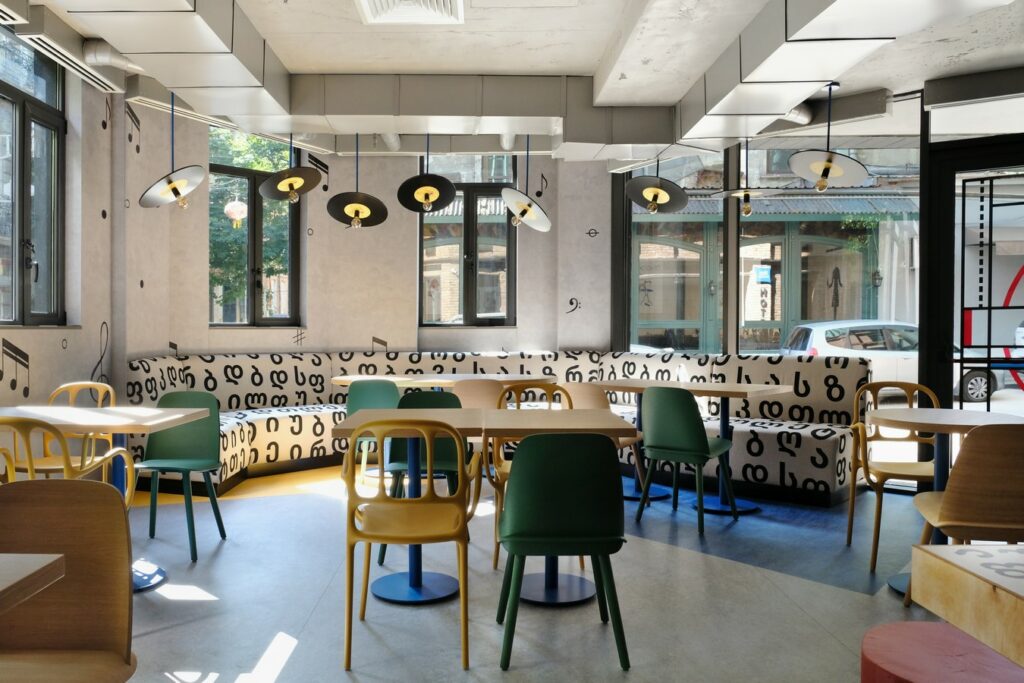 We carefully turned public space into a conspicuous social place for everyone with distinct preferences and possibilities: a play area with a ping pong table and PlayStation, a space for business meetings and calls, a private sector for amicable conversations, a market zone with local products (Georgian cheese and wine) and most importantly, a barrier-free area for the physically challenged.
The Ping Pong table is one of our favourite features in the design. Its specific and unique print was developed by artist Ksenia Stoylik (@momsgardenart). The table is multifunctional: it can be used not only for games but also as a communal table for breakfast.