Moushe, a modern jewellery brand created by designer Nabiha Dewan, is making an impact by combining the latest trends and eco-friendliness. Based in London with inspiration drawn from nature's beauty, Nabiha Dewan created beautiful and unconventional jewellery pieces that are wearable in multiple ways.
Designing with Sustainability in Mind
Moushe's passion for sustainable design extends to every aspect of its creations. An outstanding example is the brand's signature collection, "Wheel of Fortune." Within this collection, each jewellery piece is cleverly designed to be worn in multiple ways. This not only gives customers different styling options but also makes each piece timeless. By promoting multi-functionality, Moushe reduces the need for frequent jewellery purchases, further aligning with its eco-conscious vision.
At the core of Moushe's sustainability commitment is its production philosophy. Unlike traditional mass production, Moushe decided against producing high volumes of pieces. The result? No waste of materials, energy, or labour, and no excess inventory. Their approach showcases the brand's dedication to reducing its carbon footprint.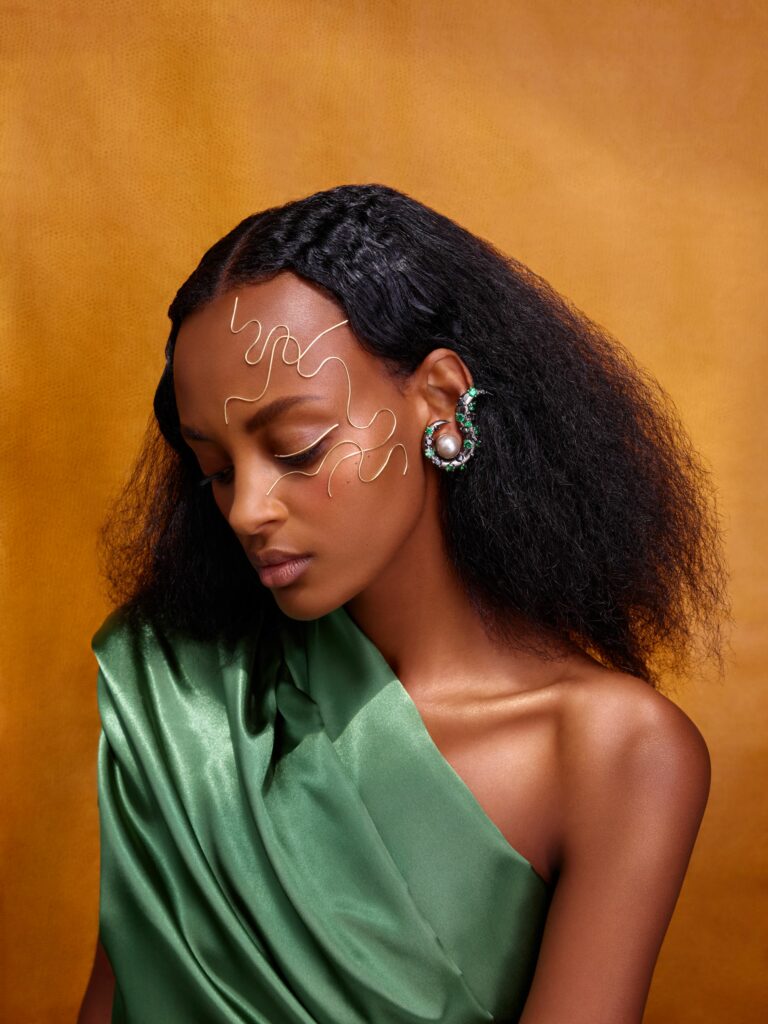 Recycled Materials and Eco-Friendly Packaging
Moushe's sustainable design practices also extend to materials and packaging. The brand uses recycled sterling silver, sourced from the market, as the basis for its jewellery creations. Using recycled materials not only reduces the need for new resources but also promotes a circular economy.
Regarding packaging, Moushe is completely eco-friendly. Their boxes are handmade using only paper, with no plastics. These boxes are not only good for the environment but also strong enough to be used as storage. The partnership with PAPERWORKS, a small family-owned artisanal business in London, shows their dedication to supporting local communities and environmentally friendly methods.