Founders of the YOD Group in 2004, Volodymyr Nepiyvoda and Dmytro Bonesko decided to focus on "hospitality projects" as the industry is setting trends. Winner of the LIV Awards 2021 "Interior Design of the Year", with the renovation of the Buddha-bar New York, we sit together to look at their professional journeys and upcoming projects.
Could you tell us a little about your professional journey? Where are you from?
Volodymyr Nepiyvoda: I came from a family of construction managers. I spent my teenage years on construction sites, where I learned how to work with my hands. Then I realized what one person could do was limited. To scale big, I decided to get a degree in architecture and started working for one of the largest Ukrainian restaurant chains. There I explored how the F&B industry works from the inside. After some time, I met Dmytro and decided to run the YOD Group.
Dmytro Bonesko: I was always into art and creativity. After graduating in industrial design and before launching YOD, I worked as a graphic designer, participated in game development, and designed interiors for private jets.
How/when did you discover that you wanted to work in design?
We founded the YOD Group in 2004 in Kyiv. From the very beginning, we chose the direction: of commercial architecture and interiors, hospitality design, and development. We wanted to create restaurants, bars, hotels, and spas because we believed that the hospitality sector always takes a step forward and sets trends. In private interiors, you depend on one person whose taste may be questionable. In hospitality, your judges are hundreds of demanding people and the market. Each time you have to create something innovative, a place with a unique vibe, you have to see the hidden potential of the space and evolve the concept. We aimed to do our best, to create interiors that turn visitors into habitues and help owners build their successful businesses.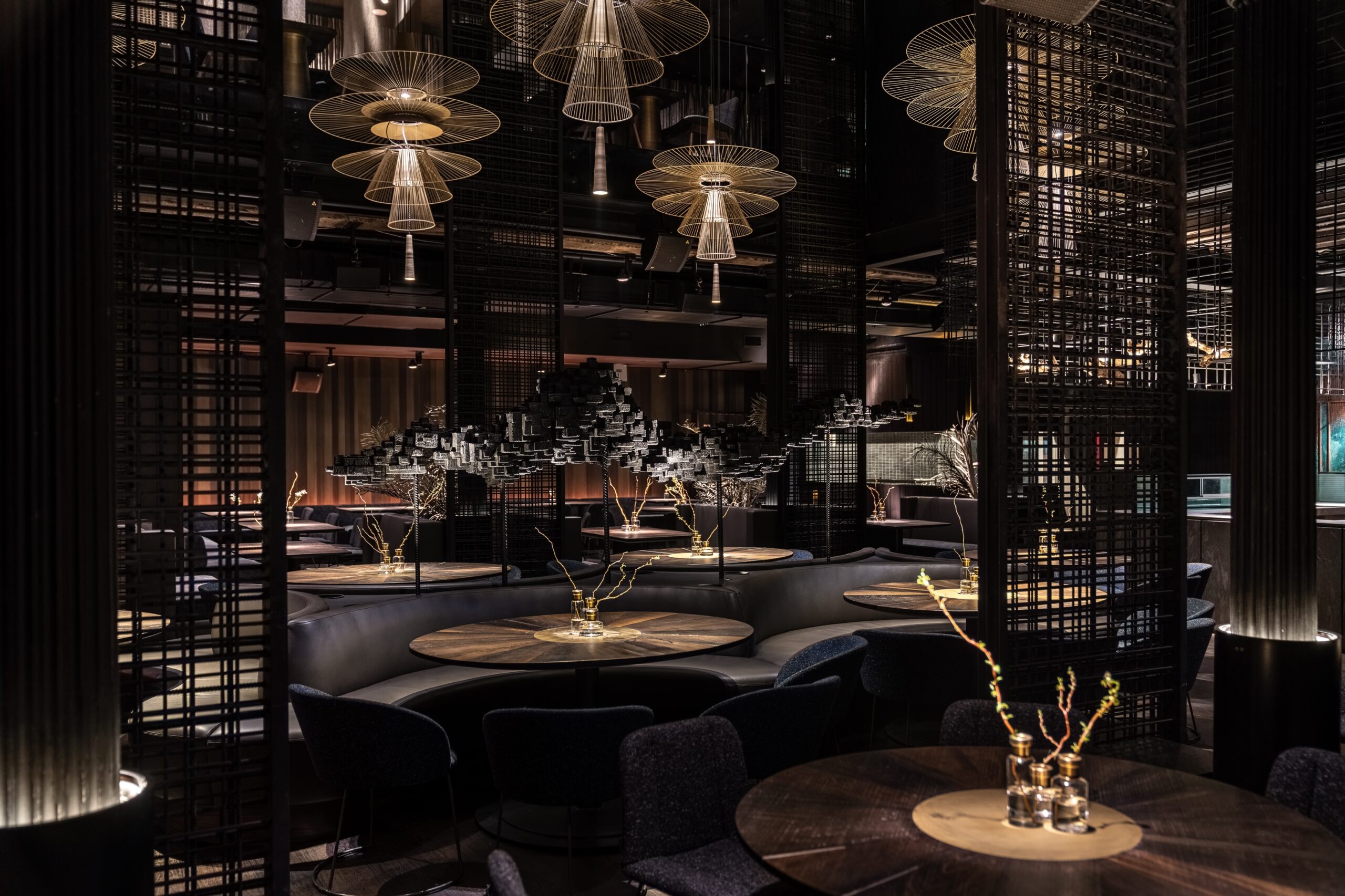 How would you characterize your winning project? What is the main idea behind Buddha-Bar New York?
Buddha-Bar New York is our biggest project in the USA. The point was to rethink the idea of an iconic restaurant chain, which first opened in Paris in the '90s. We aimed to express the Buddha-Bar brand DNA with authenticity in the New York context.
What was most important to you when planning this project? What were the biggest challenges you and your team faced?
The biggest challenge was to persuade the client to share our vision and step out of their traditional Buddha-Bar design approach. We aimed to find new ways to express the fusion aesthetic.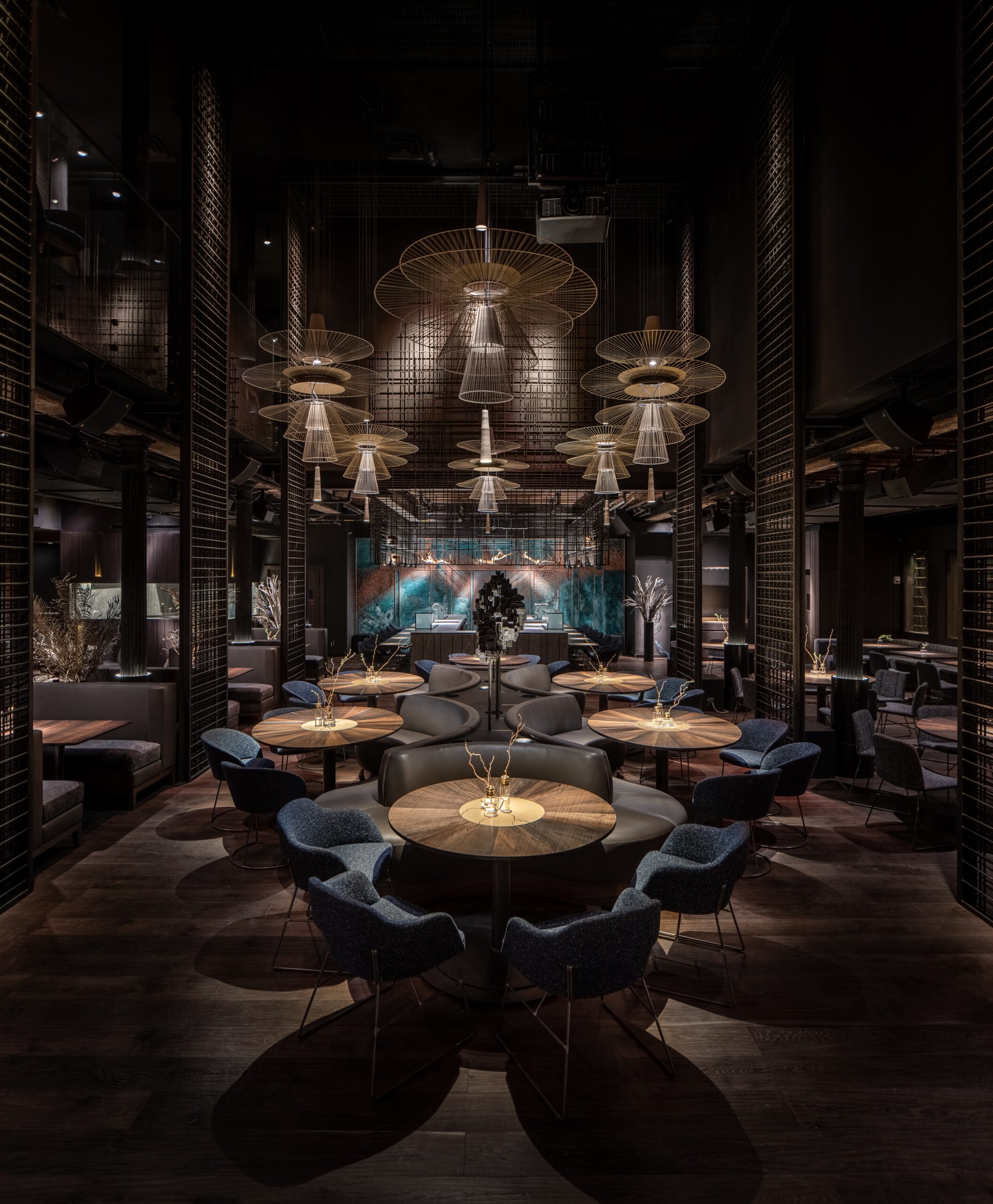 What does this recognition mean to you, and why do you think these awards are important?
It is a great honour. As a Ukrainian-based company that has created a significant project in New York and gained recognition from the Switzerland-based hospitality design award, we are sure that anything is possible when you work hard and create boldly.
Where do you get your motivation and inspiration for your work?
These days, we get our inspiration from our country. Our beautiful nature and our courageous people. It feels even sharper now that the war has come to our land.
What are you working on now?
The point is that we had to adapt our work to the current situation. After the full-scale Russian invasion started on February 24, almost all projects in Ukraine were frozen or put on hold. First of all, we made sure all our colleagues were safe, and then we continued to work on our projects abroad. We rely on them to pay our bills, pay salaries to our staff, and support multiple volunteer projects and the Ukrainian economy.
We are open to international cooperation with architectural and design studios all over the world. We can definitely enrich their projects with our experience and our vision.
What is in the pipeline for you?
We are in the furnishing stage of two hotels in the Carpathian Mountains. This is Western Ukraine, the safest part of our country, where life is going on almost as before. We are working on an Asian restaurant in Germany and a few restaurants in Dubai.
We believe that Ukraine will win and remain an independent country, and one day we will rebuild our projects in Mariupol, Chernigiv, and Kharkiv, which were destroyed.