With his love of natural and rustic materials, Yongquan Yang found the inspiration to design 'An Introduction of the Unique Bamboo Lodge' from the natural beauty of the city of Yibin and its neighbouring bamboo forest. Winning the 2020 Interior Design of the Year – Living Space award, Yongquan shares with us his passion for design. 
Could you tell us a little about your professional journey?
This year is my 11th year in the design industry. I feel like I'm just getting started and have developed my own design ideas. I love natural and rustic materials and I am fond of architectural design, cherishing things, and learning from nature as a design concept. In my opinion, a house is a world!
I think design is creation. Every design is a creation, and every design is a world. My design philosophy is natural, rustic, and environmentally friendly; I try not to destroy but respect nature, which is why I like natural materials. I still hold to a belief of one thought, one space, one world.
How/when did you discover that you wanted to work in design?
I have enjoyed painting since I was a child and I studied art throughout high school. When the time came to choose a subject for University, I thought for a long time and finally chose to study design. This is my ideal career.
What led you to build a lodge with bamboo as the main material?
Yibin is one of the earliest and oldest cities on the upper reaches of the Yangtze River and was called "Bo, "Rongzhou" and "Xuzhou", which is well-known as "Southwest Half Wall Ancient Rong State".
The first time I arrived in Yibin I was drawn to the bamboo covering the hills and I was even more impressed when I visited the magnificent verdant momentum of the famous bamboo forest in southern Sichuan. From this point in time, I developed the idea of building a world of bamboo in "Southwest Half Wall Ancient Rong State". A world where I could make a pot of tea over bamboo charcoal, appreciating each of the ten virtues of tea, while listening to the arrival of the wind and admiring the beauty of the bamboo waves, rising and falling. I believed this would be wonderful!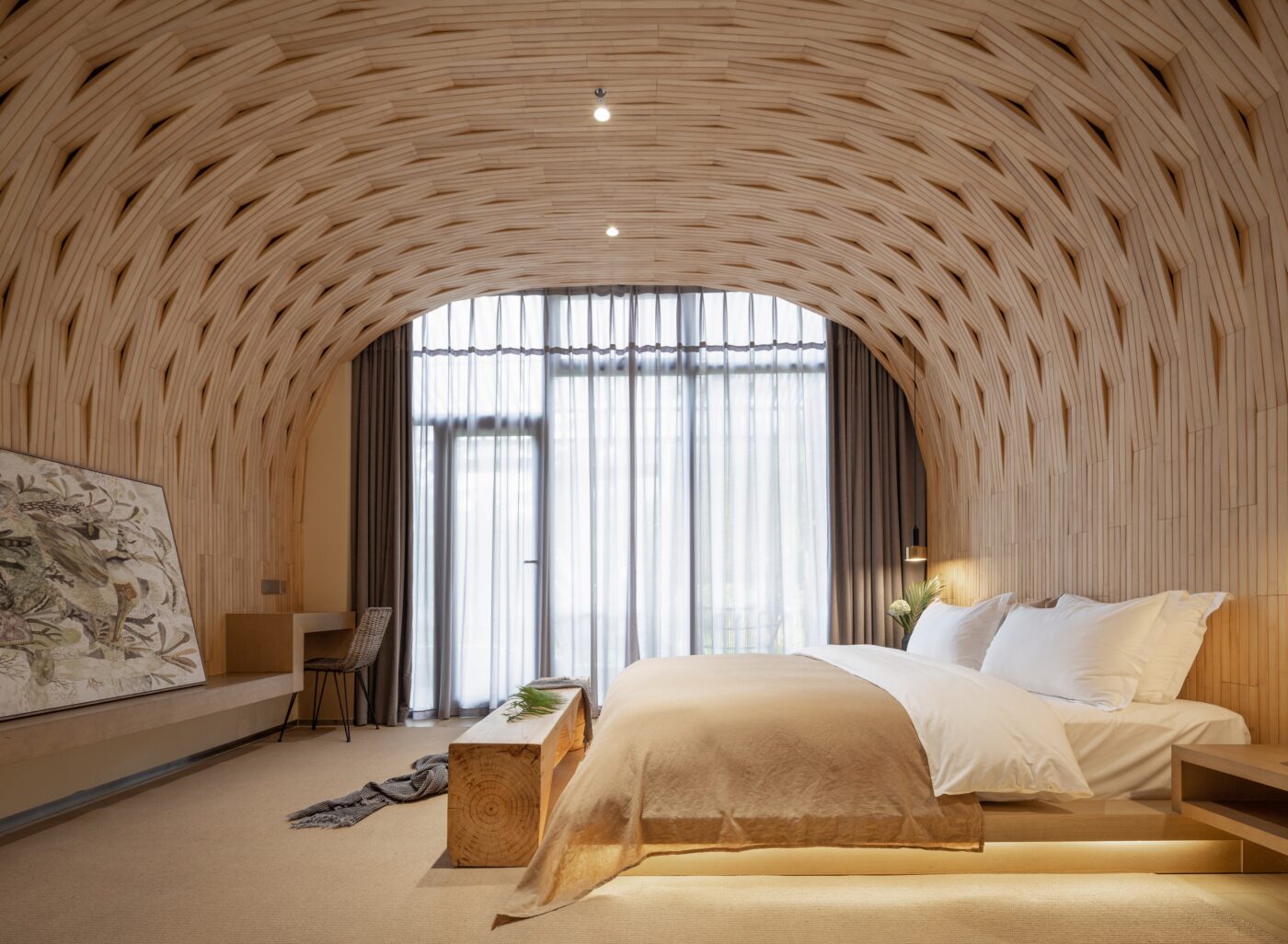 What was most important for you when planning this project? What were the biggest challenges you and your team faced?
"Source" is the root of all things and the root source of No.10 Bamboo Lodge is, unsurprisingly, bamboo. I spent a year investigating the bamboo industry, both in China and also in some foreign bamboo industries. I discovered and researched other buildings made of raw bamboo, at home and abroad, and learned no one had made a whole space with bamboo as the sole decorative material. Therefore, I accepted the challenge: to create a world made solely of bamboo and sought out breakthrough applications for the material, hoping to encourage further use: with its strength, ability to swiftly regenerate, and environmentally-friendly applications.
Throughout the design and construction processes, the hardest problems to solve were the issues of mildew, corrosion prevention, and insect growth on bamboo; it took two years to study and solve these problems.
Where do you get your motivation and inspiration for your work?
Following a career in design is perfect for me; it has always been my favourite discipline, and having the opportunity to persistently work in design makes me very happy, while also providing a great sense of achievement. My inspiration comes from my adherence to traditional Chinese culture and my understanding of interior space. For interior design, I have the drive to solve the problems of function and space, rather than simply decorate.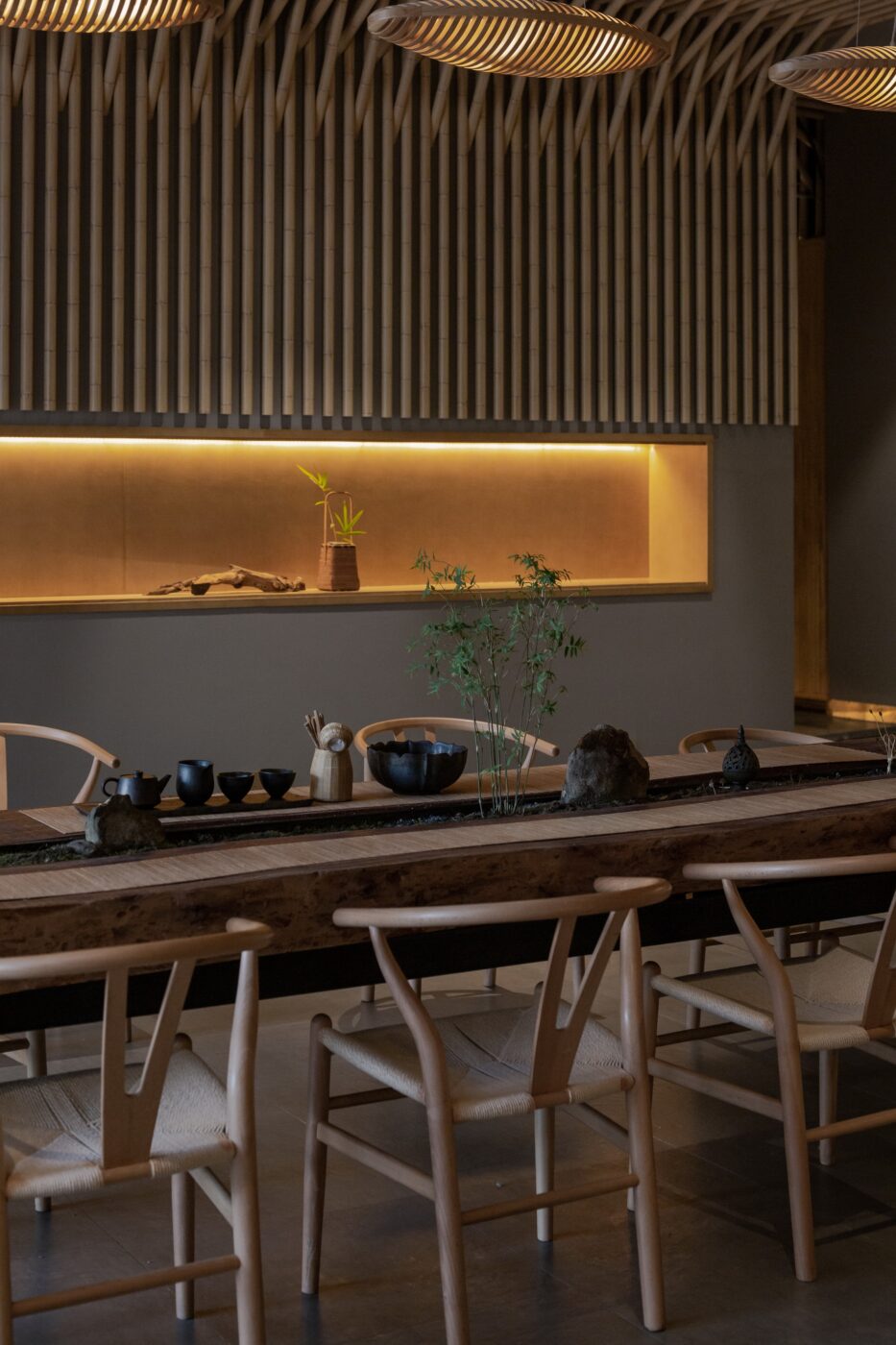 What are you working on now? What is in the pipeline for you?
I am still engaged in design, which makes my life more meaningful. I hope that through my design work, I can continue to contribute to this industry and create solutions for clients, making people happy.
Lastly, what would be your best advice to young talented interior designers?
Design is creation and each creation is unique. As designers, we must consider environmental protection and nature, ensuring we are ecologically friendly, and avoiding destroying nature at all costs. What interior design needs is to solve the problems of function and space, not simply decoration.