The love for furniture design was a starting point in the beautiful world of design for Nidhi Nimodia. A student of the MIT Institute of Design in Pune, India, Nidhi is sharing the original idea and inspirations for FIKA, the winning "Furniture of the Year".
Could you tell us a little about yourself? Where are you from?
I was born in 2000 in Nagpur, India. I see design as an extension of myself. I largely believe in designing without boundaries, bias, or preconceived notions.
How did you discover your passion for furniture design and decide to study at the MIT Institute of Design in Pune, India?
As an art student in high school, I always loved getting messy with different materials and would spend endless hours exploring newer mediums and understanding them. I was never scared to experiment with materials and processes. Later, I was evoked by the constant interaction we humans have with furniture subconsciously. Some happy, some sad! My love for furniture design was indeed a starting point in the beautiful world of design. The MIT Institute of Design in Pune, India, offered a unique course on learning space and furniture design, making it the apt choice.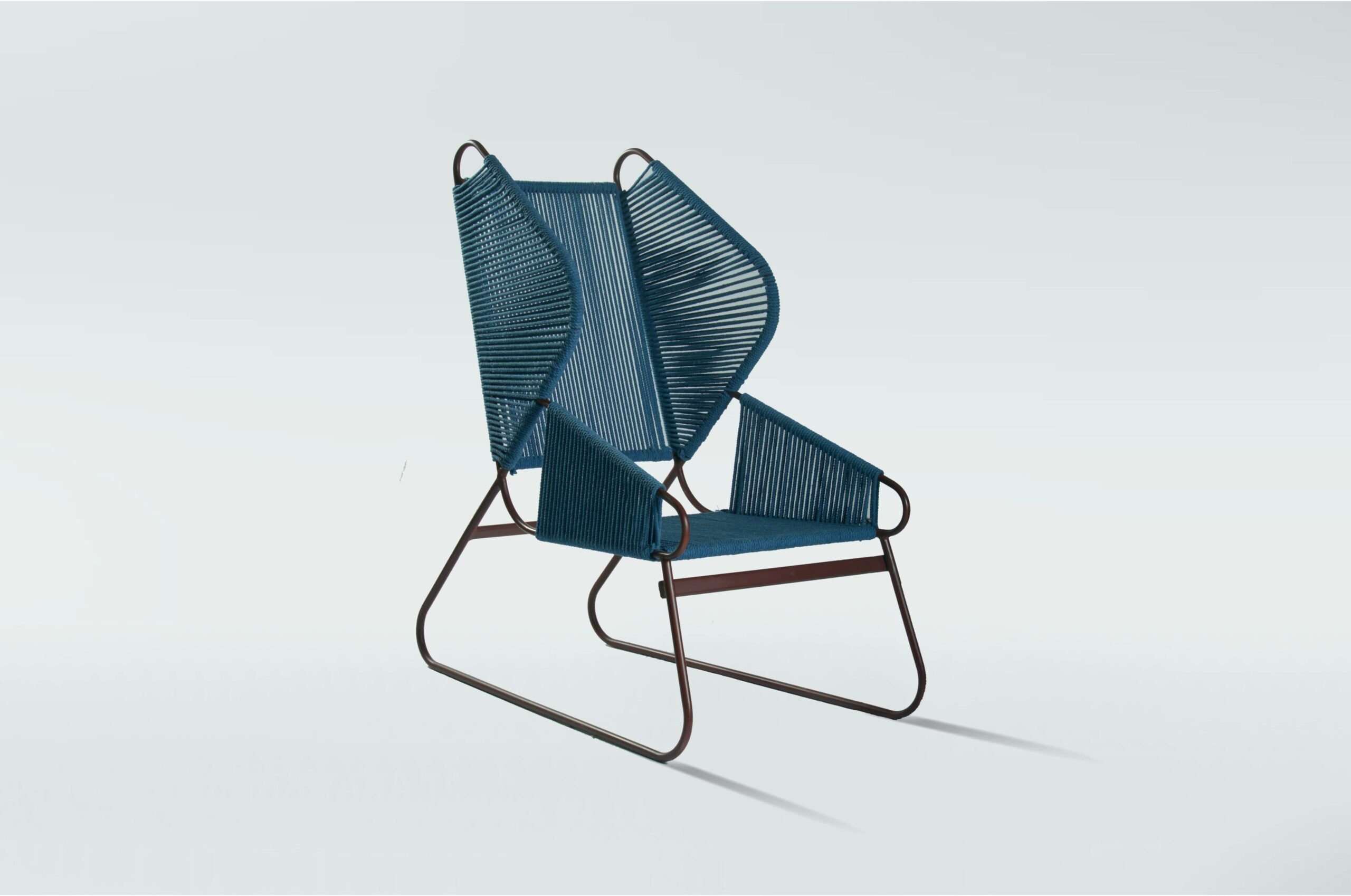 Can you please share your creative journey behind "FIKA"? Where does your inspiration come from?
Fika (Swedish for "slow down and appreciate the good in life") is an outdoor chair. It has evolved from my personal journey during the pandemic. Locked inside our homes, we all craved privacy and space for ourselves. The idea originated from carving a space for oneself using furniture rather than from space itself. Materiality was a significant factor in executing this idea. Dyed cotton threads and bent metal pipe form a winged form that feels light and airy. Weaving the seating ensures the user connects with nature through pockets of air and light. The colours aim to blend with the soil and nature.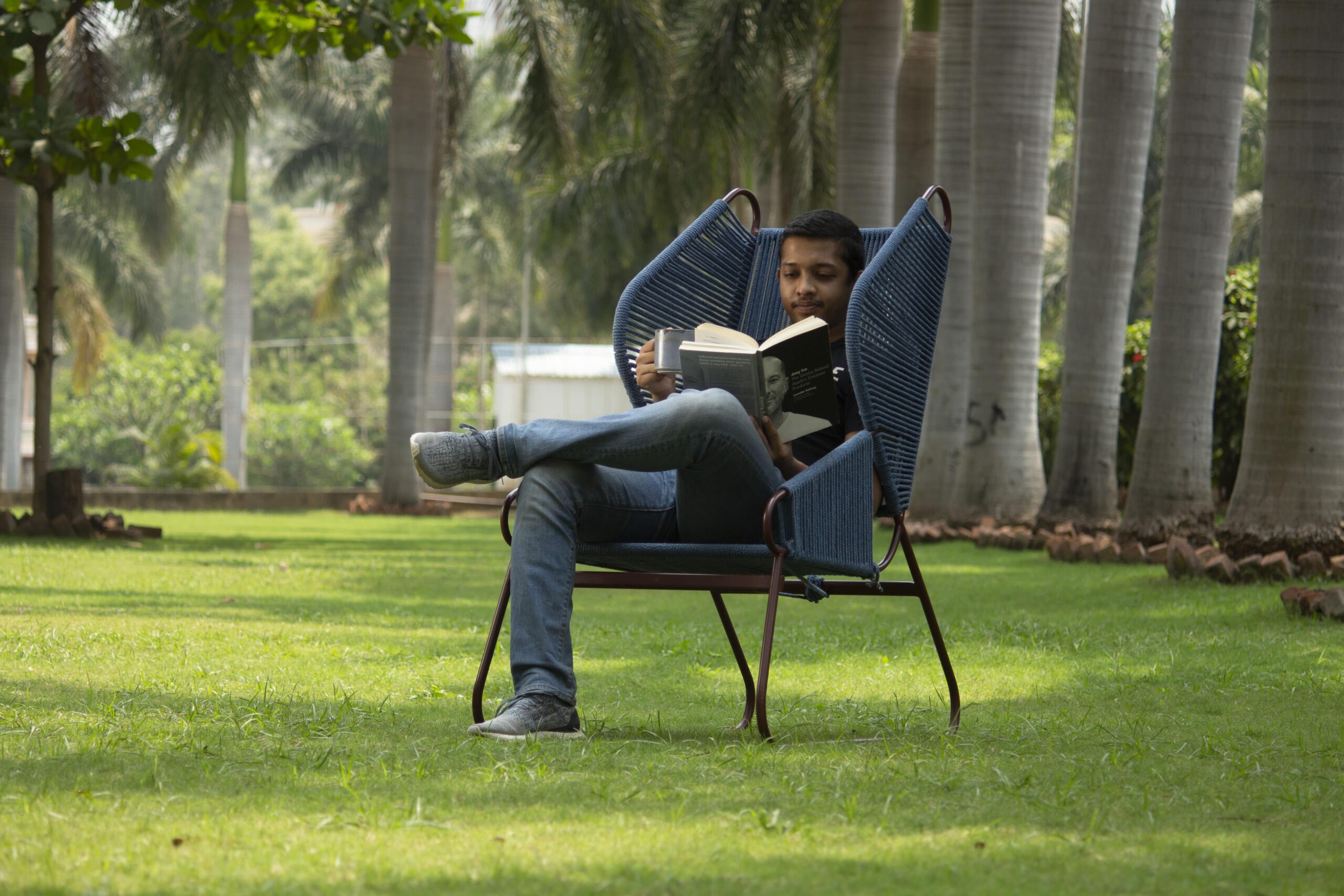 Can you please share with us what becoming the winner of the "Emerging Furniture Designer of the Year" means to you?
Winning this prestigious award has been very gratifying for me. The confidence from this recognition has only propelled me to strive for higher and greater boundaries. I am glad that the vacuum of my work has gained a platform where it can reach out to a wider community.
What can we wish for in the future?
I have been very fascinated with working across various scales and mediums. I see myself designing everything that makes me interested or makes me curious. Every day is an opportunity to find myself and my niche a little more. The goal is to keep learning, exploring, executing, and most importantly, enjoying the journey.