Erin Held won the LIT 2020 Lighting Designer of the Year title with The Union Station Great Hall Restoration project, she was the lead designer and project manager. After working on the renovation project for two and a half-year, winning LIT Design Awards is an accomplishment and rewards an entire team.
Could you tell us a little about yourself?
Currently, I'm the Design Director at Charter Sills and have been with the firm for over 15 years working on a wide variety of projects. When I moved to Chicago in 2001, I knew this was going to be a city where I could see myself in the long term. Outside of work, I enjoy baking, reading, and travelling.
How did you discover your passion for Lighting Design?
I found my love of Lighting Design in graduate school for Interior Architecture. Our class was taught by Peter Hugh of Hugh Lighting Design. His enthusiasm and knowledge of the subject really inspired me and showed how much influence lighting has on how successful a finished space can be.
How would you describe the role and responsibilities when working on the Union Station Great Hall Restoration project?
I was the lead designer and project manager for the project.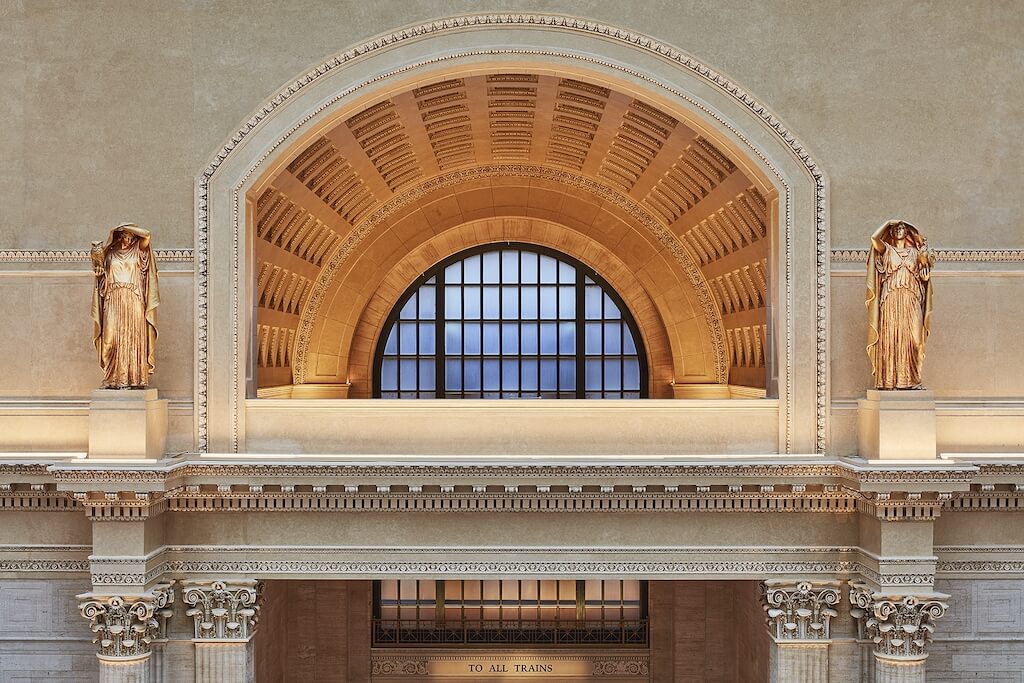 What does it mean to you, to win the LIT 2020 Lighting Designer of the Year title?
I'm really honoured to be recognized for this project. We spent over two and half years working in close collaboration with the architect and contractor to bring this project to completion. The changes for space, from where it started to where it is now, are breathtaking and I was so proud to be a part of the team that accomplished them.
What do you feel is the most challenging part of working in Lighting Design today? Are there any new trends you would like to share?
The biggest challenge is always budget, but outside of that, I'd say that keeping up with the constantly changing technologies, especially on the side of the controls, is something I'm always learning about.
For trends, I'm loving the availability of dynamic warm white, not just warm dim, in more fixtures now. Using this technology, not as it relates to circadian rhythm, but as a way to influence the look and feel of materials throughout the space and the experience of the visitor is exciting.
What are you working on at the moment, and do you have any upcoming projects or collaborations that you're able to tell us about?
After working with John Ronan Architects on both the Poetry Foundation and the Illinois Institute of Technology Innovation Center, we're excited to collaborate again on the new Chicago Park District Headquarters building with their team. In historic preservation, we are working with our Union Station team again, Goettsch Partners, on the restoration of the Lincoln Park Zoo Lion House.
What would be your best advice to Emerging Lighting Designers?
When in doubt, mock it up. If there is a question about an installation detail or the performance of a fixture, building a mockup can tell you so much that a computer calculation or specification sheet cannot. For Union Station, we tested almost every fixture on-site prior to the finalization of the schedule to check performance and sightlines. Also, attend every punch list site visit you can. To see the design you worked on move from paper, to calculation, and finally to real life is such an important experience. It will inform all your decisions on the next project and make you more confident in those decisions.
Last, what makes light magical to you?
At a minimum light needs to be functional, but when done right, especially in collaboration with a great design team, it can be transformational. It is the finishing touch for a project. When lighting blends seamlessly into the design concept it helps bring the architect's vision to life.