Throughout the centuries, furniture was considered the primary must-have in any house – the truth is that there wasn't much to choose from. Eventually, televisions, radios, microwaves, and numerous other gadgets were added to the household mix as our needs and technology evolved. As we continue to enhance our knowledge and create new electronics to assist us in our daily lives, our home needs have also seen upgrades.
To improve our old TV, we have a top-of-the-line Bluetooth sound system. For the laptop, a router with the best Wi-Fi coverage on the market. For our smartphone, a wireless charging station is the preference – we might be looking at a cordless future.
To keep pace with trends and innovation, here are D5's top five stylish product designs for your home.
Fold: The Wireless Charger by Blond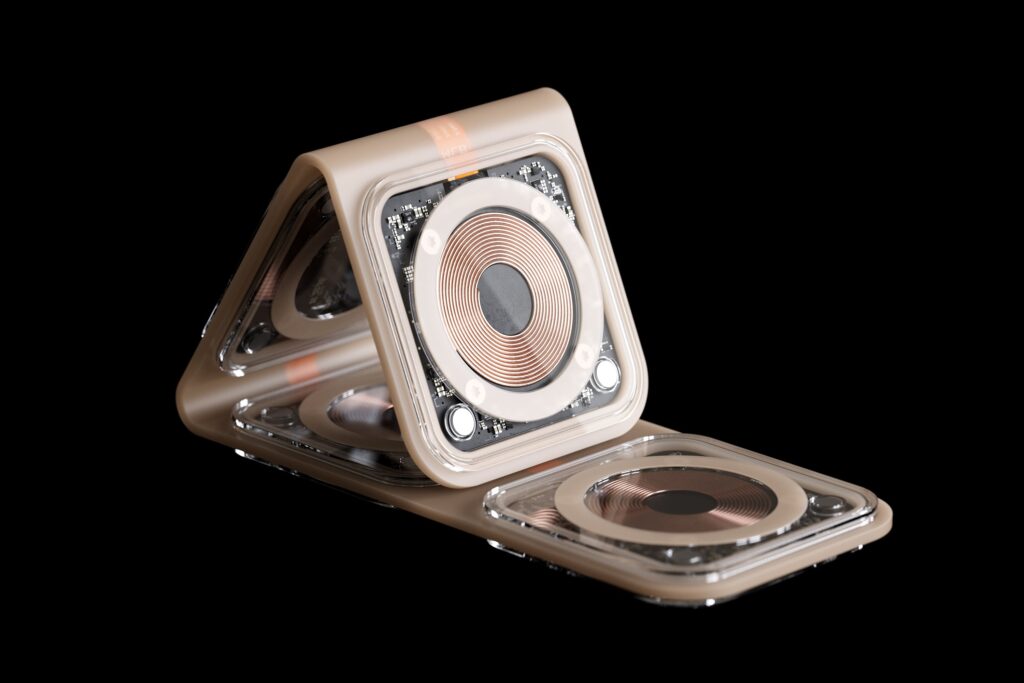 Fold is the new wireless charging station that allows the user to charge up to three products simultaneously. Besides the functional motives and user benefits, Blond, the company that created Fold, wanted to raise awareness of the environmental impact of electronics.
Other comparable charging mats are built by sandwiching dozens of different materials between layers of glue, however, Fold has been stripped back to its most basic necessities. The end result is an almost skeletal aesthetic which, apart from its sustainable qualities, enables the product to be disassembled for maintenance and conscious disposal at ease.
The BESTIE-V TV by Vestel Electronics Corp.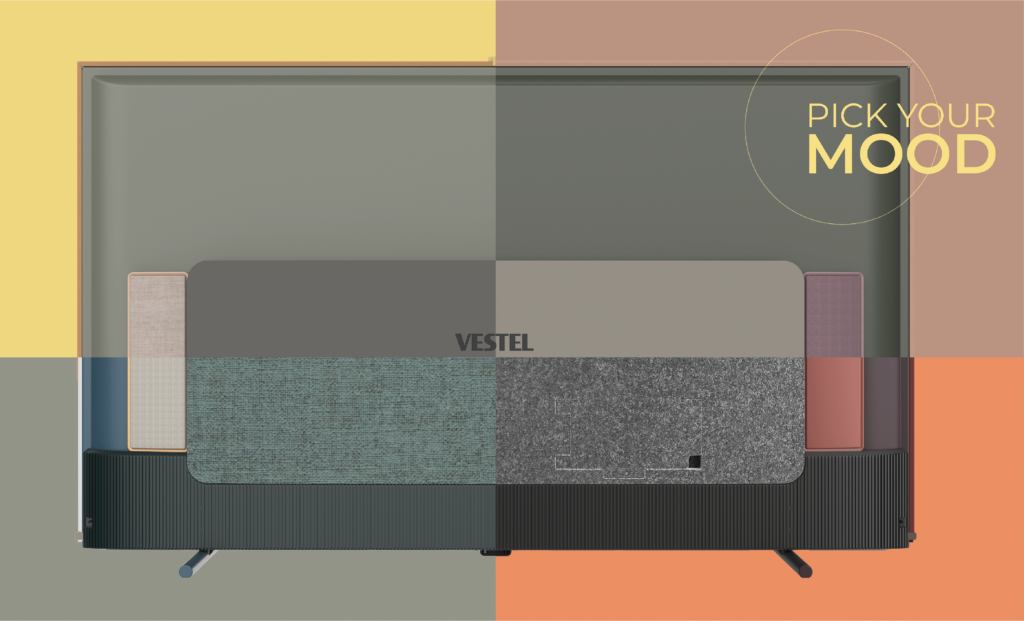 This modular TV set, BESTIE-V, aims to increase product sustainability for both users and manufacturers. Available in 43" and 55", all models share the same back cover, modules, and hardware hub – which is designed to be easily serviceable.
Bestie-V is an eco-friendly product with its paintless frame & screwless parts, which makes it possible for the TV to be enhanced and upgraded at any time as most parts are replaceable and changeable – even if the chassis changes, the same mould can be used without revisions. Enabling connectivity to all platforms as a smart TV, it can be personalized with peripheral devices: external batteries, camera, speaker, and wireless charger.
Binary: Acousto-Optic Speaker by Hangzhou Bocheng Industrial Design Co., Ltd.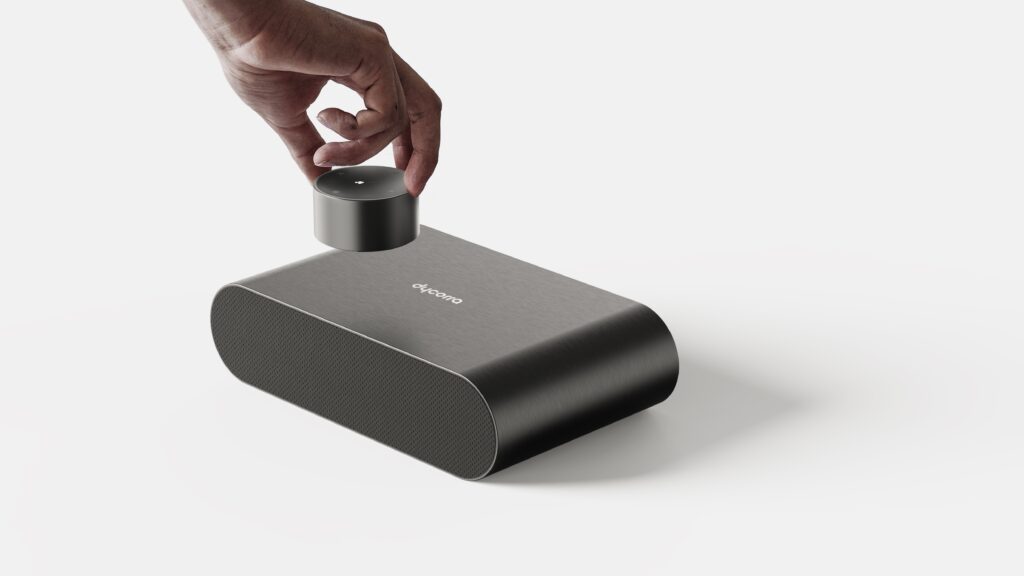 The Binary is a product that combines audio and lighting, with a body made of an all-aluminium CNC system and an anodized surface that provides a smooth and comfortable feeling and a simple appearance. On the gadget's two sides, there are audio and lighting modules, which can be connected to the mobile phone through Bluetooth – the lighting module can be linked with music or used alone as lighting. Meanwhile, Binary is equipped with a controller to control the music, the lighting and any other operations. On another note, users are offered free white noise albums on relevant apps to help them relax and sleep.
Tesseract by Hangzhou Bocheng Industrial Design Co., Ltd.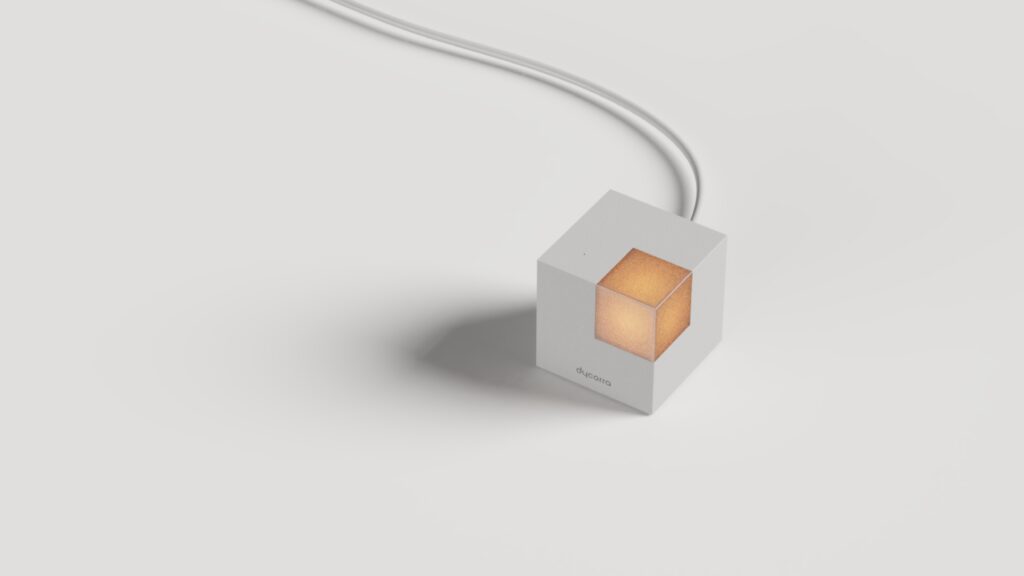 Tesseract is a desktop charging socket with soft lighting modules and a simple cube shape. It has two USB-A and two USB-C high-power charging ports, which can charge mobile phones, computers and other electronic devices quickly at the same time. The top is equipped with a soft light, which can be used as a busy reminder light in the office environment to avoid too much disturbance from colleagues. In a home setting, the light can serve as a small night lamp, bedside lamp, or downy lamplight, bringing a sweet atmosphere.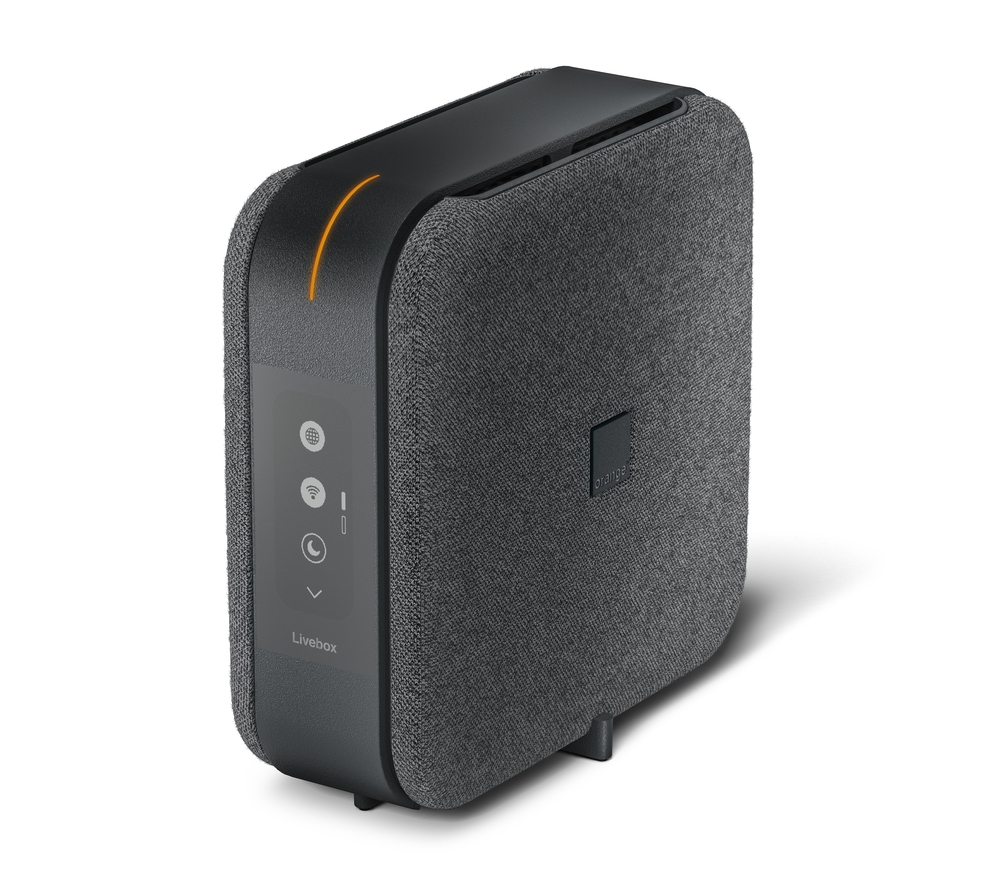 Here is Orange's Livebox 6, the first gateway on the French market compatible with the new Wi-Fi 6E standard. It brings users a download speed up to 2Gbit/s, 3 times higher than Wi-Fi 5, accommodating their every modern need. Its vertical design has been thought to optimize the Wi-Fi coverage and the outside is inspired by the shapes and materials of interior furniture -plus, it has a touch screen to easily access essential information and functions. The design has also taken into account environmental impacts: it is easily repairable, made of 100% recycled and recyclable plastic shell, and has a configurable standby mode to reduce energy consumption.
For more information, check all of the featured electronics in this article and many others at the European Product Design Awards website