McIntosh Group is reimagining how consumers experience audio in the modern era. Following in the footsteps of its first iteration, the World of McIntosh townhouse, the House of Sound serves as an experiential showroom featuring the latest designs in cutting-edge audio technology across the McIntosh Group portfolio, which includes McIntosh, Sonus Faber, Rotel, Pro-Ject Audio Systems, and Sumiko Phono.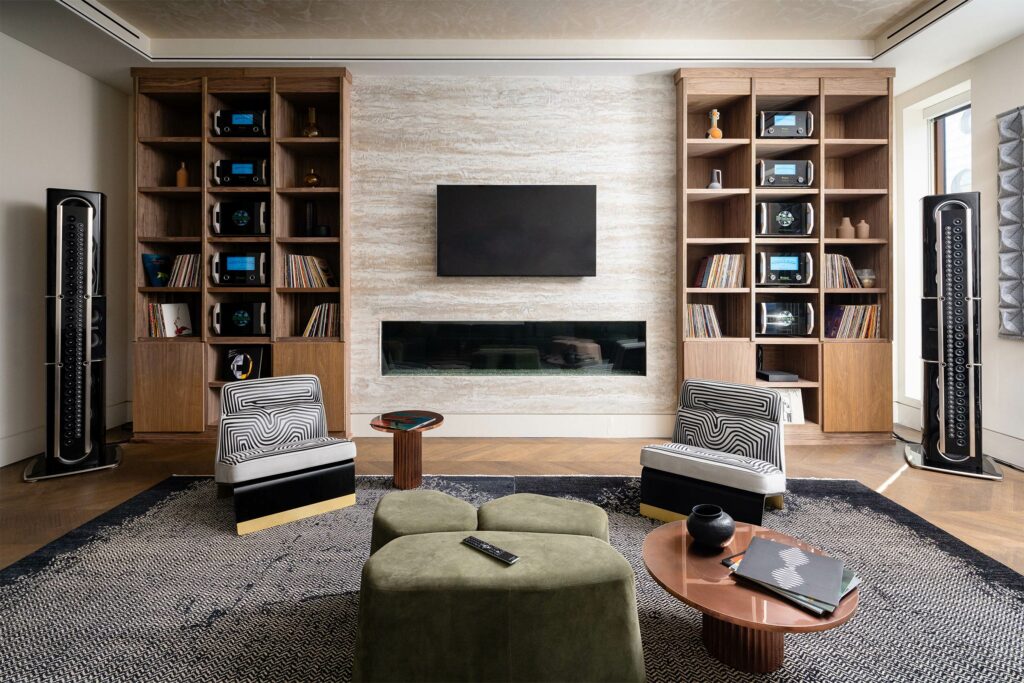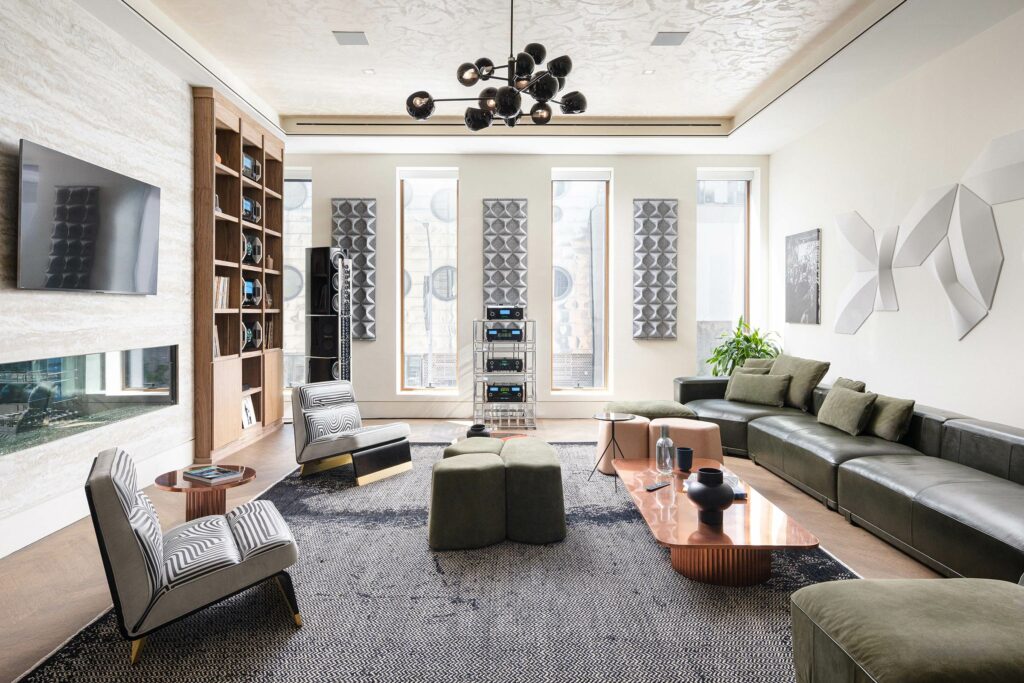 "We created the House of Sound to bring to life McIntosh Group's core design principles across high-end sound, versatility, and longevity for not only our tried-and-true brand fans but also as a way to convert music and film lovers into audio-enthusiasts," said Daniel Pidgeon, CEO of McIntosh Group, while also adding: "There's something about closing your eyes and indulging in pristine sound that sticks with you. We hope through our immersive product experience hub, we can create that spark for people that makes them want to invest in premium audio equipment."
The House of Sound is a vibrant hub where music, art, and design seamlessly converge. The 11,000-square-foot townhouse spotlights an array of McIntosh's most premium and loved audio equipment through several listening spaces, such as a state-of-the-art home theatre, an extensive vinyl library, two intimate listening rooms, two open reference listening areas, two terraces, and a rooftop.
Each space is meticulously designed to ignite a symphonic journey of uncompromising and precisely calibrated sound. Visitors will have the privilege of listening to some of the most luxurious offerings from the McIntosh Group portfolio, including the highly coveted McIntosh amplifiers, esteemed Sonus Faber speakers, a selection of the famed Pro-Ject turntables, and classic Rotel electronics along with a Jeep Grand Wagoneer powered by the McIntosh MX1375 entertainment system.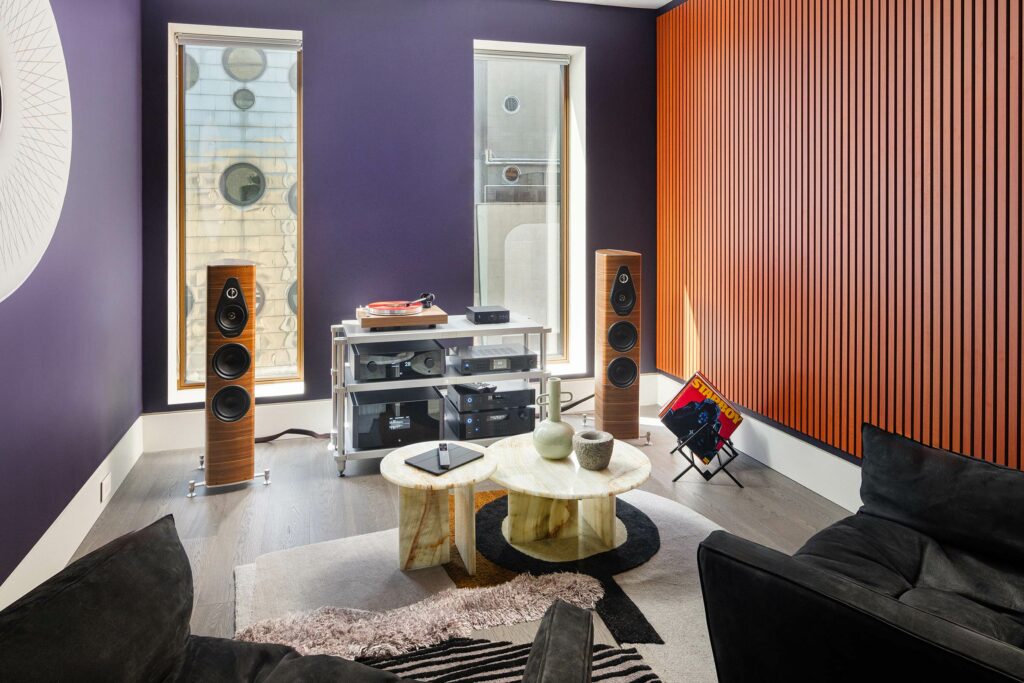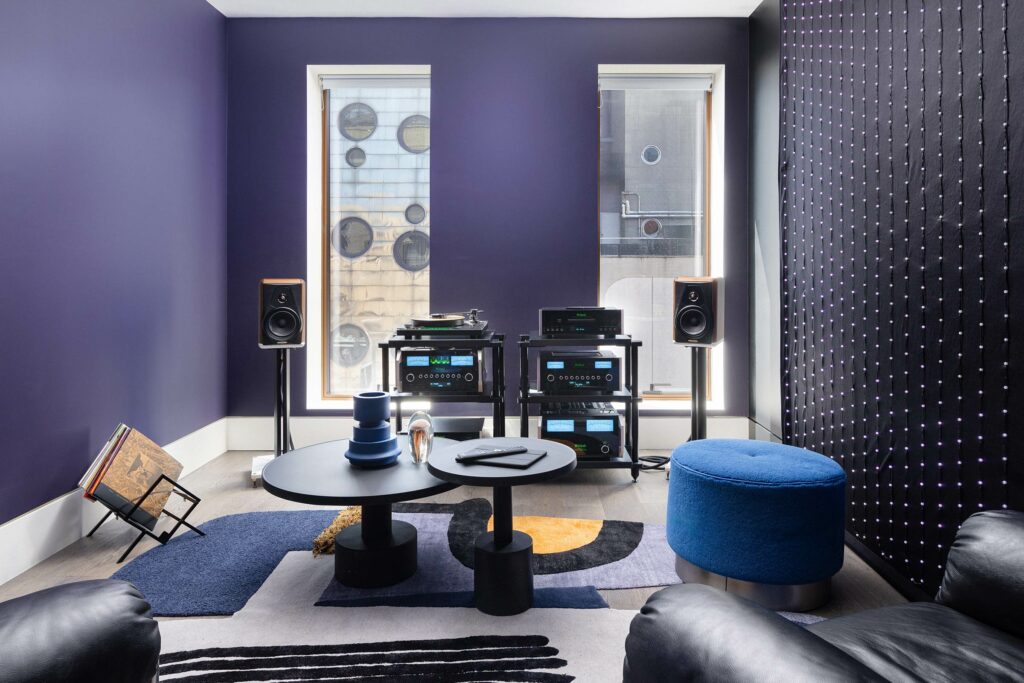 In addition to its world-class audio equipment, McIntosh Group partnered with globally acclaimed brands Baxter, USM, Alpange, Sony, Kaleidescape, Screen Research, Roon Labs, Abyss, HRS, and AudioQuest to create this audio experience:
The intentionally selected furniture throughout the House of Sound is provided by Baxter, the luxurious Italian furnishing company known for its contemporary reinterpretation of furniture design through the art of leather working and shaping into the production of unique collections.
The custom cabinetry is supplied by USM, the sustainable family-run Swiss modular furniture brand.
The multi-story townhouse will also be the home of the revolutionary digital piano engineered to achieve the utmost purity, balance and harmonic richness from Alpange.
The Home Theater will specifically include high-performance projectors from Sony, a movie player from Kaleidescape, and a screen from Screen Research.
The House of Sound's extensive digital music library is powered by Roon Labs' limitless streaming capabilities.
Guests can opt for an even more intimate listening experience through luxury performance headphones supplied by Abyss Headphones.
The audio stands within the House of Sound are provided by HRS, with acoustic systems that offer unparalleled performance, plus modularity and customization tailored to accommodate all McIntosh and Rotel components.
Beyond its walls, the House of Sound is an embodiment of the group's strategic vision, a reflection of its brand ethos, and a steadfast commitment to the creation of high-end sound reproduction. Music enthusiasts and brand fans alike are invited to explore House of Sound and immerse themselves in our unparalleled audio experience, accessible exclusively through pre-scheduled personal tours, which can be requested by visiting the group's website.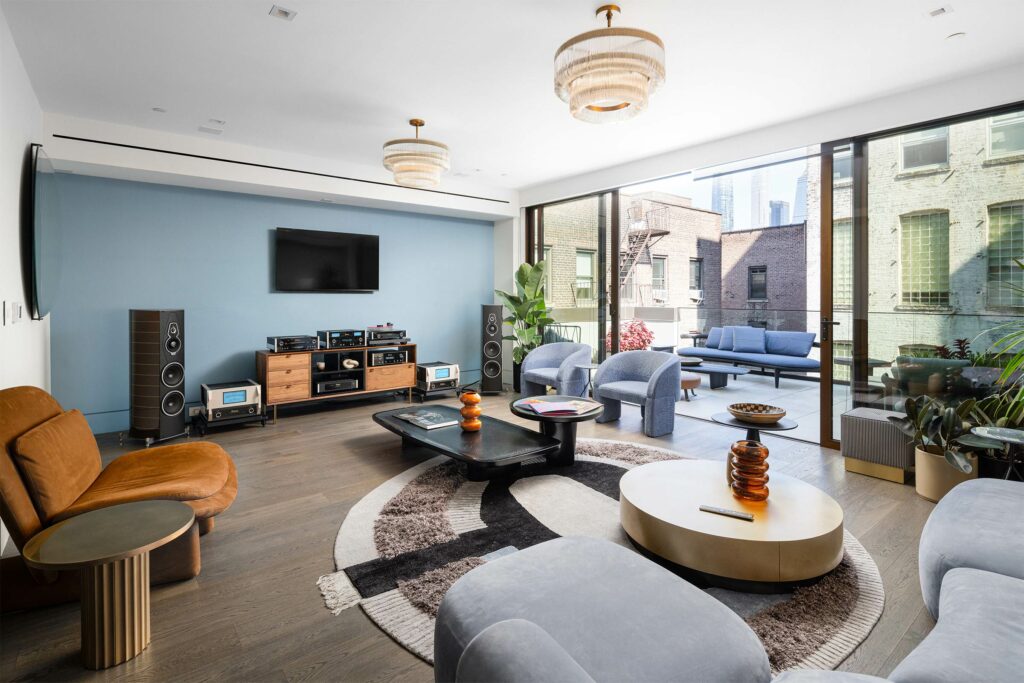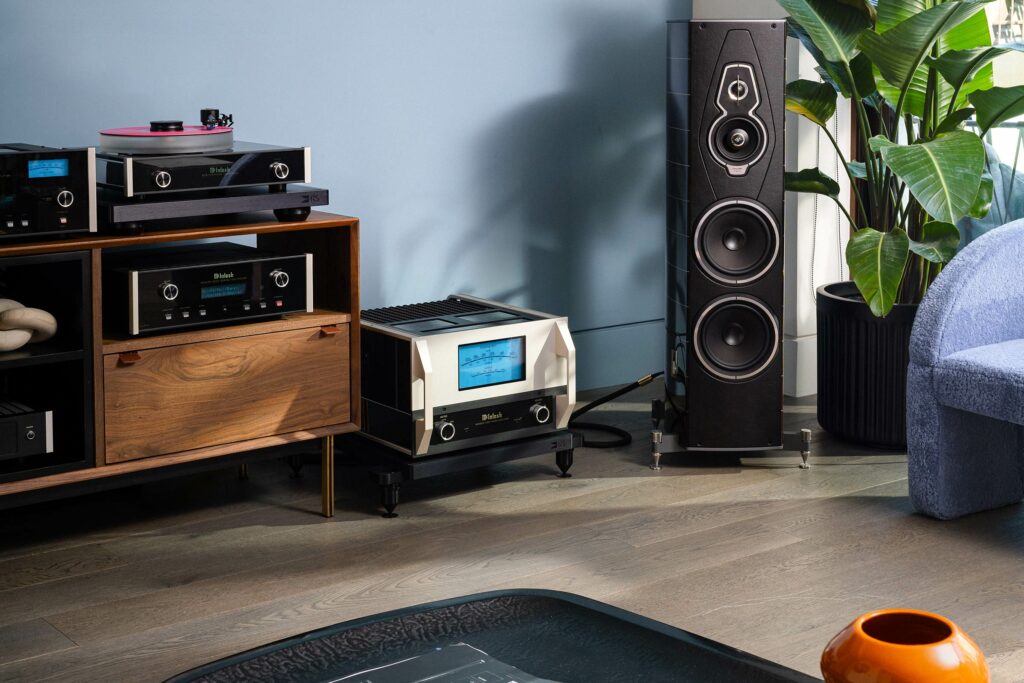 Source: Cision & McIntosh Group