Designed by Kai Diederichsen, Ling Ling Mexico City is a unique destination lounge and dining experience. Located in Remorma, Ling Ling Mexico City is on the 56th floor of Chapultepec Uno. This mixed-use, 58-story skyscraper is just steps away from popular landmarks such as Diana the Huntress Fountain and the Angel of Independence.
The restaurant aims to create an alluring and versatile atmosphere that invites guests to extend their stay from day to night, enjoying a relaxed and fascinating experience featuring the most stunning views in the city. Ling Ling allows the visitor to enjoy the view with precise and delicate light, enriching the different dining experiences.
The lobby is an elliptical 3D lattice. It is backlit through grazing light achieved with hidden small fixtures. The interior lounge and dining area sit under a vaulted structure set in stereotomy. It can easily become the perfect stage for long lunches that later evolve into drinks and dinner.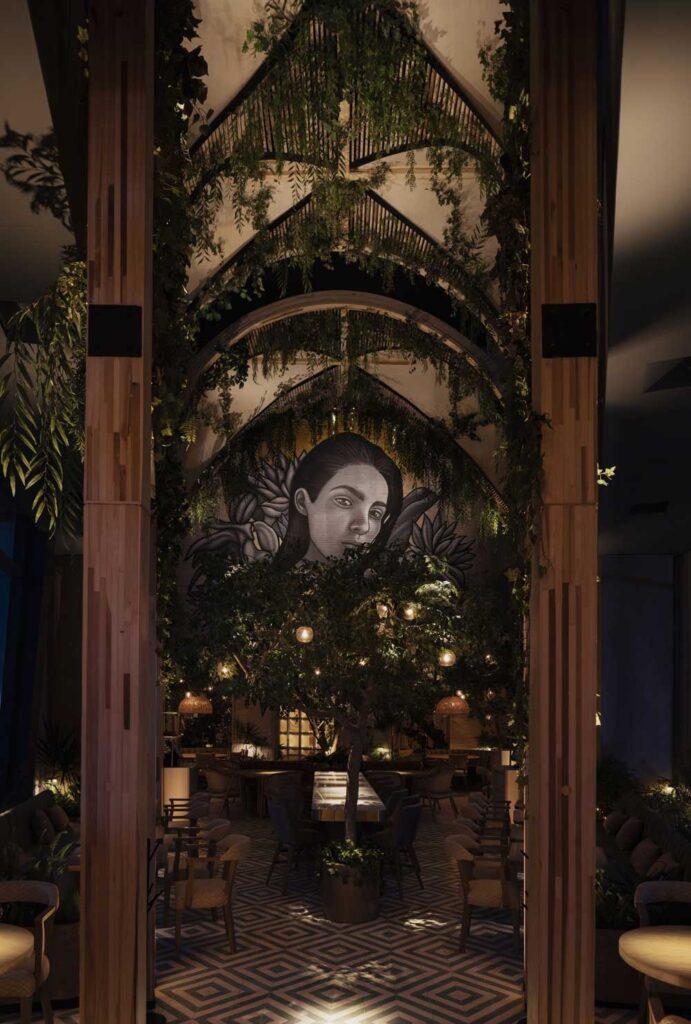 It is essential to mention that the sushi bar's most distinctive feature is the handcrafted wooden stereotomy resembling a cross-vaulted ceiling was the next challenge. Throughout the restaurant decorative light fixtures deliver warm light joining all spaces together.
Additionally, in the triple-height type of the building, there is a cathedral-inspired wooden central nave. It is filled with climbing plants that connect a custom-made chandelier and a mural. This creates a visual tension that is only visible at night.
Designed by Sordo Madaleno Arquitectos, Ling Ling Mexico City is a representation of how the vision of the studio is expressed. The architects study and analyze the context of their project to make the right decisions. In this way, they would lead to energy savings, improvement of natural light conditions, and special light effects. Moreover, Sordo Madelno Arquitectos are specialists in understanding architecture and integrating lighting systems into spaces.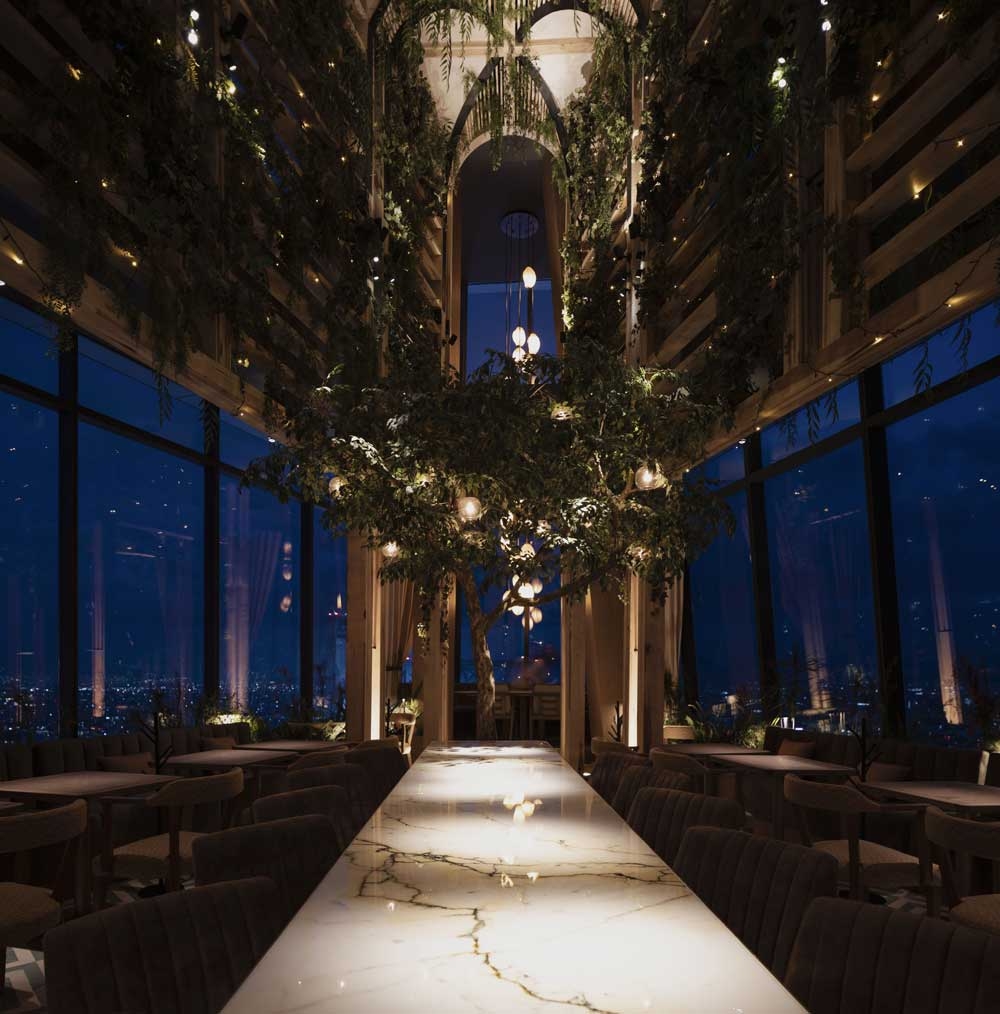 Ling Ling is a culturally rich, multi-sensory, dining, and late-night part experience. Furthermore, the cuisine embraces small plates designed for sharing that bring an enlightening to the atmosphere.
Ling Ling Mexico City has won the LIT design award in the Restaurant and Bar Lighting category due to its outstanding design and architecture.