Created by Twins Studio in the Romanian artisan master Jeni Costachescu, the lighting product Lampa Volta has become an award-winning item. Created from Murano mass-color glass, this object retains its eclectic DNA through the ability to infinitely twist its appearance in terms of shape and color, thanks to a smart element-changing system.
Lampa Volta has been the symbol of seeing beyond the physical shape of objects. Currently, sustainability is a topic that is becoming more and more prominent. People from different backgrounds are trying to come up with ways to become more environmentally friendly. Therefore, this leads to designing new things and coming up with different ways to implement innovative techniques.
In this sense, we often collect antiquities and old pieces. We try to give them a new life, a new meaning, and a new purpose believing that their past would be beneficial to our future. This is practically how the idea about Lampa Volta was born.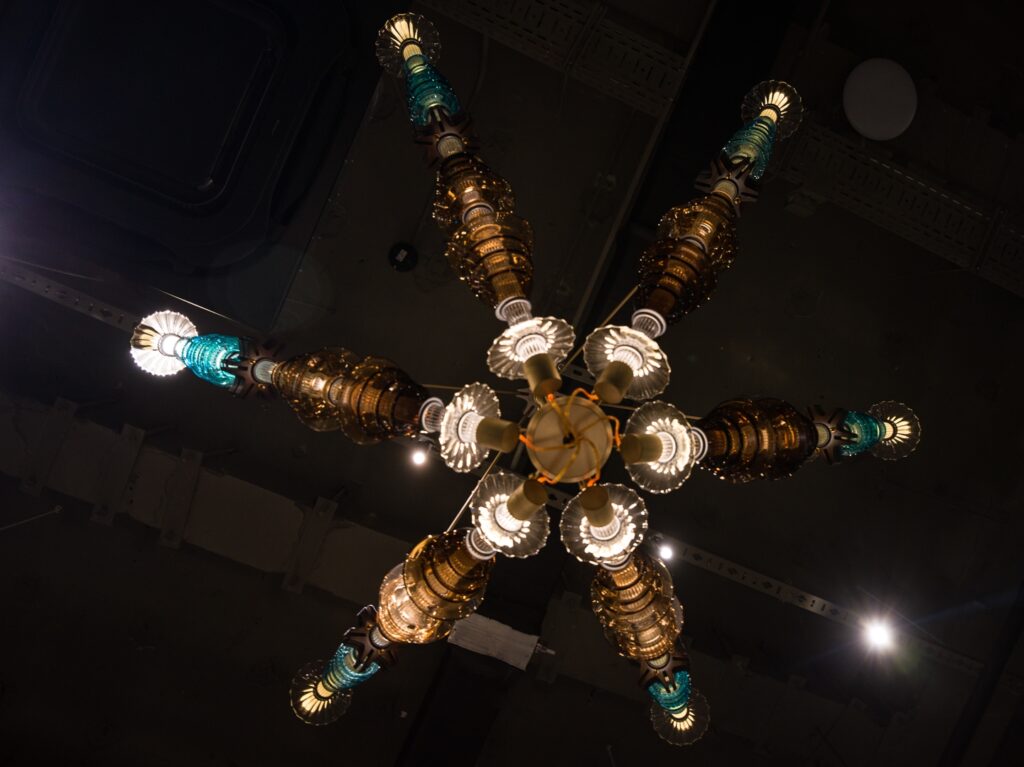 A versatile lighting aggregate with a shape developed from multiple recycled lampshades mixed together. The Murano glass is pierced by interconnected crystal tubes with brass-capped edges. The molded blown-glass pieces, give an exotic and genuine feeling to the final ensemble. It can also be integrated into public and private spaces. In addition to this, the family of products includes an applique, a hanging lamp, and a chandelier.
All three elements decisively make their mark in the authentic design of Fain Sibiu from Transylvania, Romania, being individually highlighted on each of the 3 floors of the location.
The philosophy of the Twins Studio is oriented towards public space and the perpetual wish to share their projects with a larger community. Their goal is to be innovative in creating outstanding spaces. They have won multiple awards. Last but not least, the design has won the award for a decorative accent lamp at the SIT Furniture Design Awards.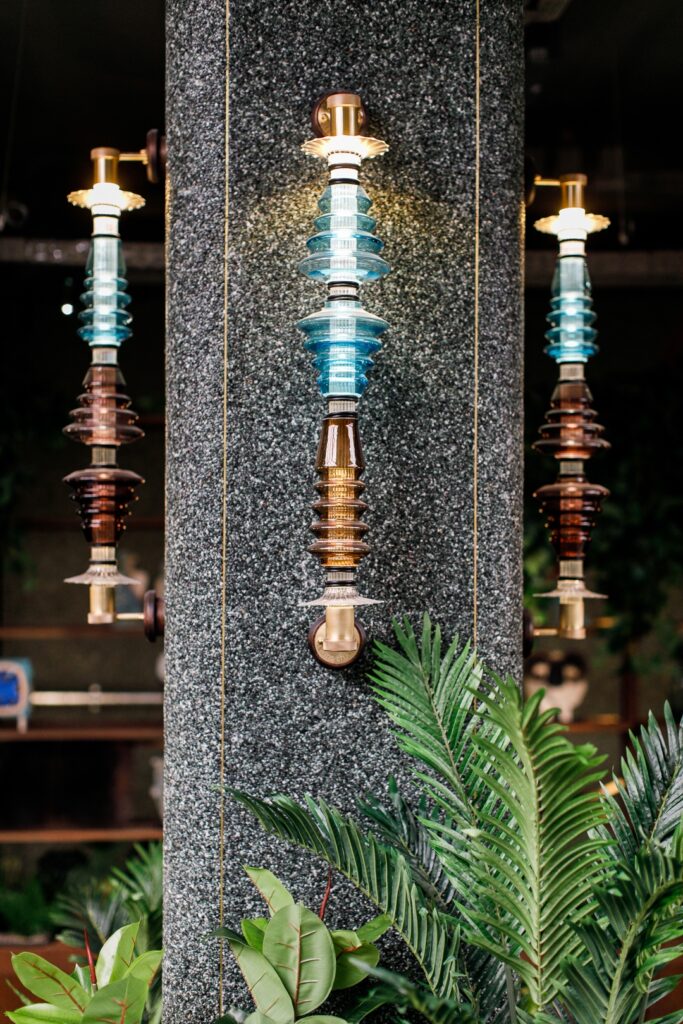 Twins Studio does not depend on exterior suppliers and manufactures their products in their workshop. They focus on recycling and creating new from the old thus contributing to sustainability and being more environmentally friendly.