Karim Rashid is one of the most prolific designers of his generation. Over 4000 designs in production, over 400 awards, and operating in over 35 countries attest to Karim's legend of design. His award-winning designs include democratic objects like the ubiquitous Garbo waste can and Oh! Chair for Umbra and interiors like the Morimoto restaurant, Philadelphia and Nhow Hotel, Berlin. Karim has created noteworthy designs for clients Method and Pepsi, furniture for Artemide and Vondom, brand identity for Citibank and Hyundai, and luxury goods for Veuve Clicquot and Christofle, to name a few.
What do you see as the strengths of your winning project and what does this award mean to you personally?
I'm grateful to receive the IDA Award for Switch Bahrain. We've had a great collaboration with Switch and believe it deserves recognition for its sensual and worldly design.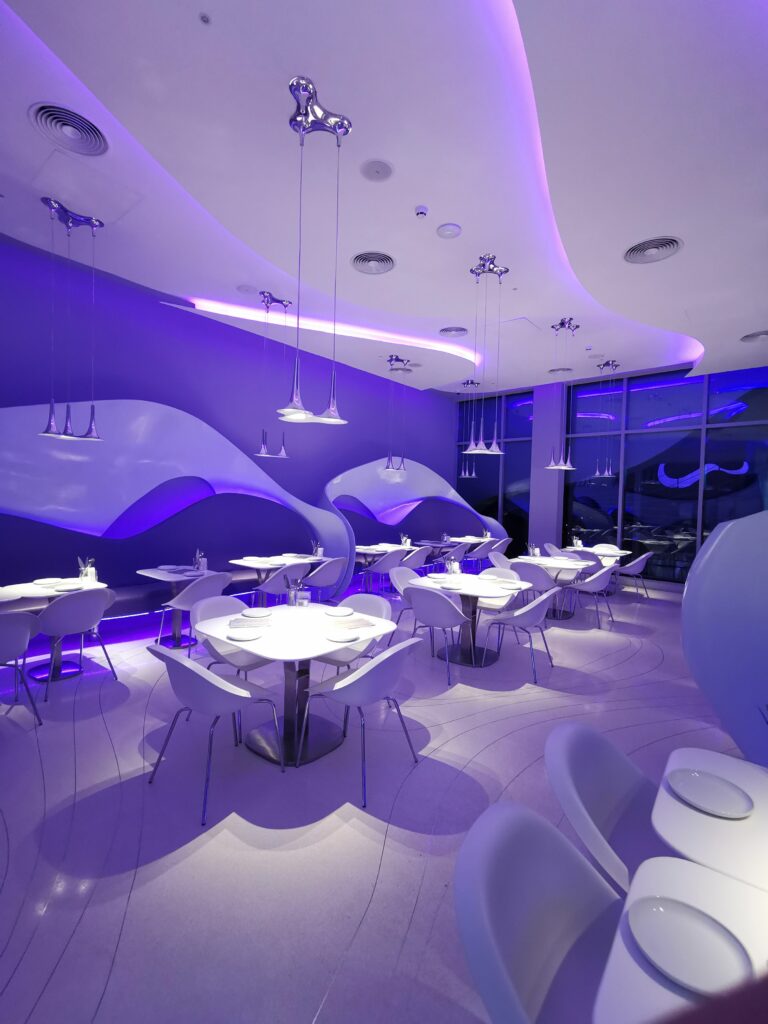 What is your guiding design principle?
I call my design Sensual Minimalism. Sensual minimalism is reductive but humanized. I mean that, in particular objects, I am using straight pure geometry, but it is married with the organic. Digital Tools inspire me to make forms as sensual, as human, as evocative, and as sculptural as possible but through new shapes that were historically impossible to make.
Where do you get motivation and inspiration for your work?
I don't take inspiration from any one place or thing. Inspiration comes from being creative within the criteria of a project, and as well from functional needs and desires. I always found myself having more ideas than companies could ever produce. I perpetually observe and analyse and dissect everything around me in our built environments.
How/when did you discover that you wanted to work in design?
I realized my life's mission at the age of five, in London. I went sketching with my father drawing churches on Sundays. He taught me to see – he taught me perspective at that age – and he taught me that I could design anything and touch all aspects of our physical landscape. I remember drawing a cathedral facade and deciding I did not like the shape of the Gothic windows (the pointed tops seemed dangerous) so I redesigned them. I pulled them as ovals. I also remember winning a drawing competition for children on the Queen Elizabeth when we sailed from London to Montreal in 1966 – I drew luggage since I was really perplexed at how we packed up our entire belongings into suitcases to go to the new world.
Is there something that you wished you had designed?
Too many things to count. There has been over the years so many nice objects – the 3300 Bang and Olufsen BeoForm 1984, the Braun coffee filter machine from 1967, the Commes des Garcons perfume bottle, the sofa from Isamo Noguchi from 1953, the film sets of – 2001 A Space Odyssey, the VODAVODA water bottle in Serbia, the 1964 Avanti by Raymond Loewy, the Vespa, etc. but at the same time, 90% of our commodity landscape needs a complete overhaul.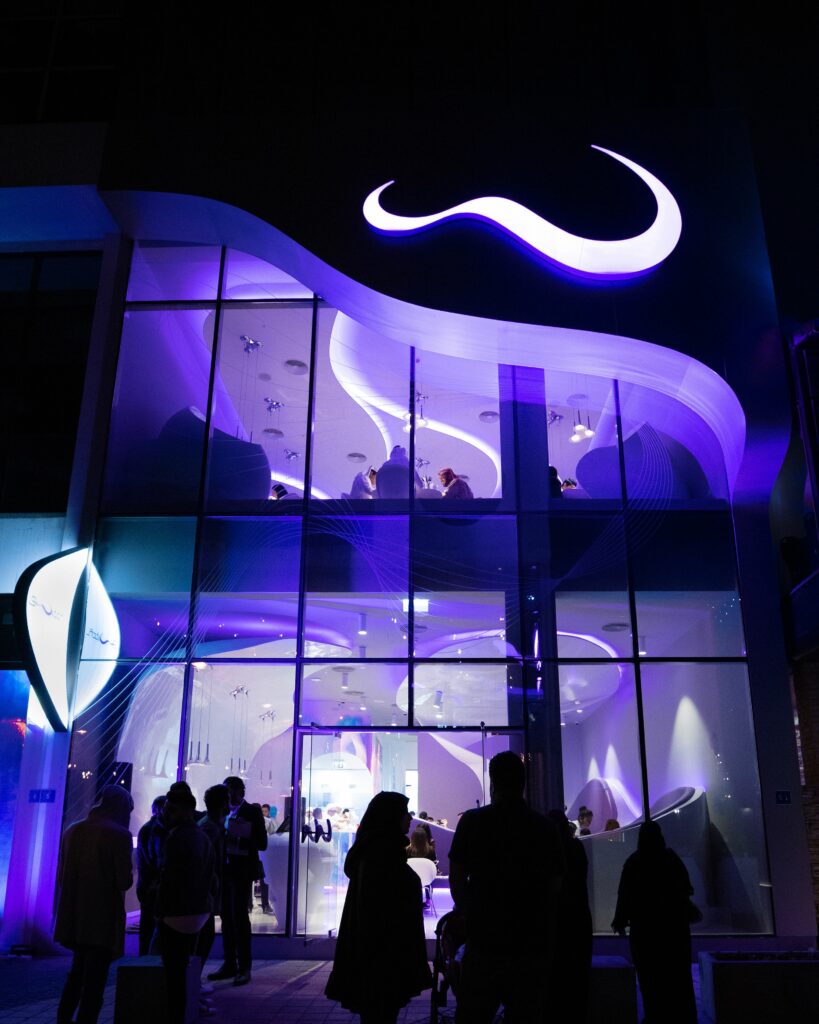 Tell us about a project which has been your greatest achievement.
Probably my design for Naples Metro. It is my longest project to date! I started in 2004 and it wasn't completed until 2011. But I am very proud of the finished product. They selected various famous architects to design each station. The stations in Naples are referred to as 'Art Stations'. Gae Aulenti's station has work by Michelangelo Pistoletto and Joseph Kosuth. Some stations have art from Sol LeWitt to Sandro Chia. Alessandro Mendini likes my sensibility, which was really flattering considering I aspired to his vision when I was in university and always saw him as a mentor.
So, since the stations were under the auspices of art, this afforded me to rather than design a station that is somewhat conservative and 'accent' it with art, I just did the whole station as my digital art. So, I sunk the art budget into the interior walls and spaces instead of selecting art. I will always love the impact and challenge that was the Naples Metro. It is the epitome of democratic design.
How do you feel design has evolved over the past years and how do you see it evolving in the future?
Fashion should talk about the time in which we live and not repeat antiquated derivative styles of the past. We are living in a data-driven digital age and like our digital tools, our physical world should have the same seamlessness, ease, immateriality, functionality, and smartness.
What do you think are the biggest challenges and opportunities in your career/industry now?
We are still in the middle of a deadly pandemic. Ideally, this is a wake-up call from mother nature for us to think about consuming less, slowing down and enjoying and appreciating our existence, cleaning up the world, manufacturing locally, farming locally and responsibly, stopping livestock farming, having fewer children, digitally work with far less travel, eradicating toxins, ending political turmoil, prioritizing political spending, ending the usage of paper, ending wars and military investments, respecting the earth and not taking anything from it anymore like oil or trees, and respecting and loving each other.
What would be your dream design project?
I'm currently working on my dream house – my Palais Bulles.  I want a home with no sharp corners and no obstructive columns. Being locked down for so many months now, made me realize how important the connection with the exterior is – and how much a glazed surface can do for you. Transparency is immaterial; hence your space always feels much larger, instigating a positive mental psyche.
What kind of questions do you ask before beginning a design project?  What piece of information is of utmost value?
What kind of culture or structure needs to exist to foster successful team collaboration? I have always preferred a small team. Less is more productive and higher quality of output. I choose people based on their passion for design, if they love and know my philosophy, and work, and believe in my vision, and if they have a positive mindset.