Oscar, born in Basel, Switzerland, is Spanish and was raised in The Netherlands. He holds a Master of Engineering in Mechanical Engineering from Imperial College London and an MFA in Products of Design from the School of Visual Arts. Oscar's work has won awards, nominations and shortlists from recognized institutions including the Cannes International Festival for Creativity, Industrial Designers Society of America, The CLIOs, The One Show, Webby, The Creative Review and Core77.
The Lotus Evija, International Design Awards Product Design of the Year 2020, was built with a simple goal – to be the absolute pinnacle of world-class engineering and the most powerful performance car 'For The Drivers'. It harnesses Lotus' technical expertise, fine-tuned over more than seven decades, to create a masterclass of automotive excellence. Russell Carr, Director of Design, at Lotus, said: "Everyone at Lotus is honoured to receive this award. The Evija is an incredibly important car for Lotus; it is inspired by our innovative past and is the ultimate statement of intent for our ambitious and exciting future."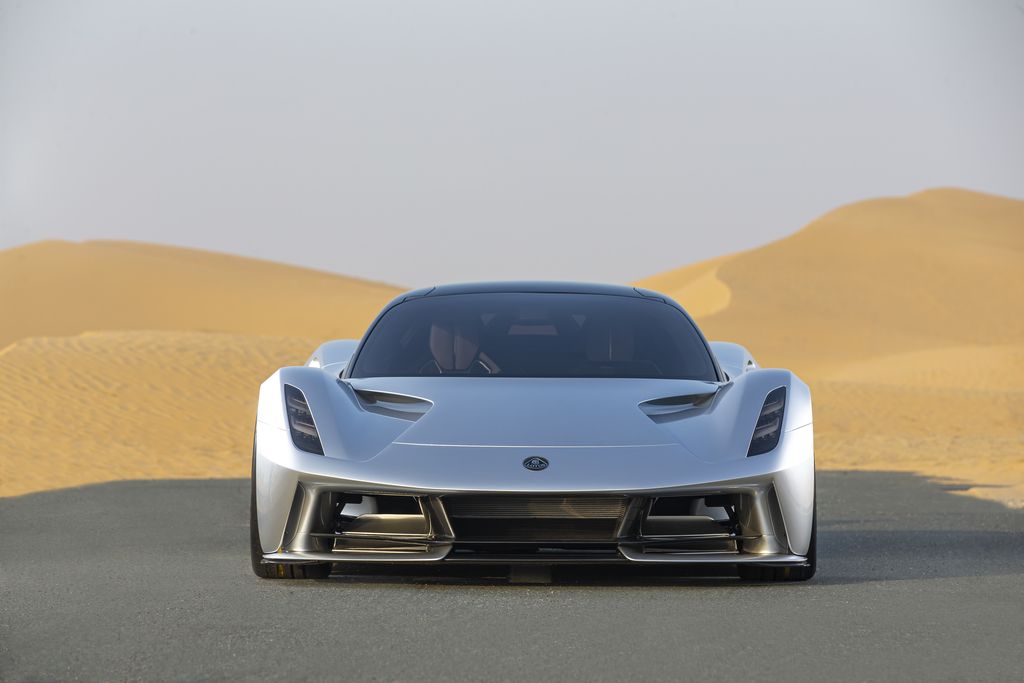 What do you see as the strengths of your winning project and what does this International Design Award mean to you personally?
Winning is really important for the team as it is validation and recognition for all the creative talent and hard work that they put into the Lotus Evija.
What is your guiding design principle?
When designing a Lotus, we want to create a car that is beautiful, ingenious, thrilling, memorable, modern and recognisable as Lotus. The last point makes us think carefully about the balance of form and function. Every Lotus car, whether for the racetrack or road, is always technically and visually exquisite.
Where do you get motivation and inspiration for your work?
I think that motivation comes largely from within. All designers are largely dissatisfied individuals who are always motivated by a passion to do something new and something better. Of course, when you have a collection of people we have to work with as a team, who are extremely competitive, feed off one another, and question everything, the product is pushed to a new level. Inspiration for us comes from our brand values (aerodynamic efficiency, weight efficiency, driving dynamics), our rich design heritage, new technology and other forms that express speed and modernity. On the Evija there are a number of references from the world of aviation which is entirely relevant as both products have to cut through the air with minimal drag.
Is there a product that you wished you had designed?
Concorde is not the work of one person and its exterior form is mostly defined by pure analytical function, but it is timeless, memorable and beautiful. It displays all the things automotive designers want to achieve – speed, elegance, purity and modernity.
How do you think your own culture and environment have shaped your personal and professional creative vision?
Culture and environment have been very important. Having a father who was involved in both the aviation and automotive industries undoubtedly fired my passion for transportation and gave me privileged access to cars and aircraft. Beyond that, I have been fortunate to work for Peter Horbury and Julian Thomson, from whom I have hopefully learned a lot about design and how to make the process fun. At Lotus, we all take the responsibility of the job very seriously, as the welfare of others rests on our actions, but we don't take ourselves too seriously.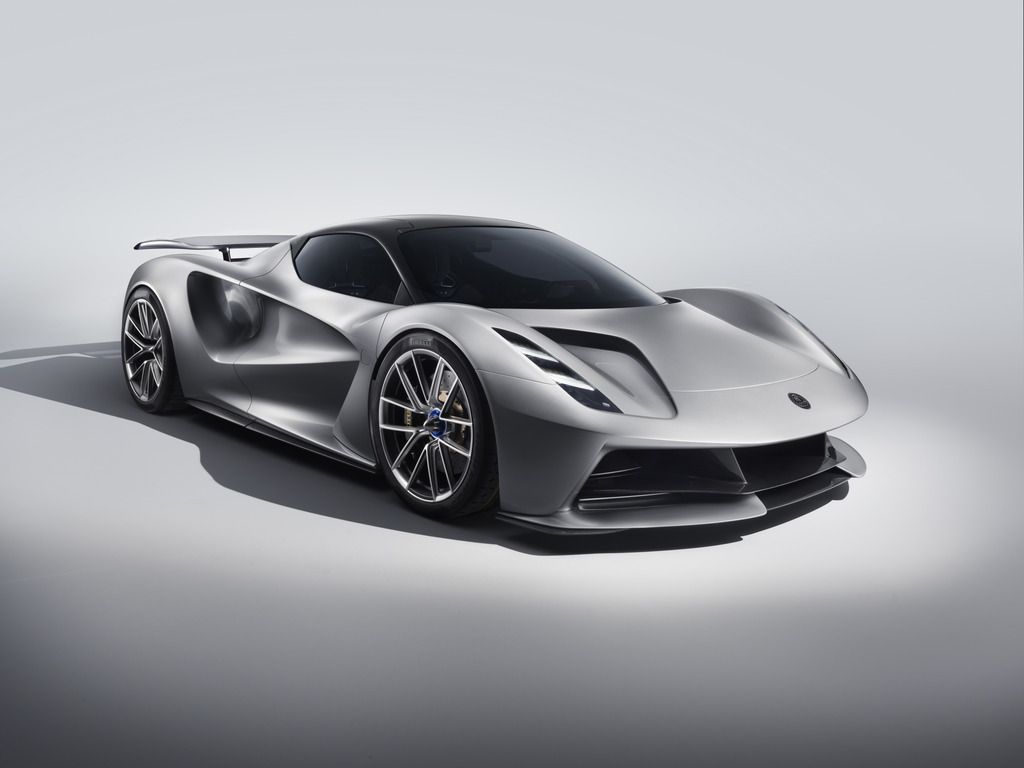 Tell us about a project which has been your greatest achievement.
Achievement, as with beauty, is in the eye of the beholder, but the Evija is the project that I am most proud of both as a design and as a product. Design is a very subjective activity, but, from a personal standpoint, we fulfilled my goals to create a car that is beautiful, ingenious, memorable, modern and recognisable as a Lotus.
To work on any car for Lotus is a huge privilege, but to be responsible for the design of the company's first-ever hypercar and the world's most powerful production car was the opportunity of a lifetime. What's exciting about the Evija is that it is not only a beautiful piece of sculpture, but it also embraces the latest electric vehicle technology and ingenious aerodynamics. This blend of form and function makes it true to Lotus' values and gives it lasting intrinsic value. There are always nuances to discover every time I walk past it. I never tire of the rearview, the wide muscular stance and those two unique Venturi tunnels framed by the rear lamps.
Naturally, the design team felt a burden of responsibility to honour this opportunity and the brand, so it is gratifying to have received such unanimous enthusiasm from media, industry, public and design experts such as the IDA.
Which designer in your field do you most admire and why?
There are for me three significant characters in automotive design history. Firstly, everyone in automotive design has to pay respect to Harley Earl, who at General Motors created many of the processes, language and attitudes that still shape automotive design today. However, as a child growing up in the 1960s and 1970s, it is hard to ignore the significance of Marcello Gandini and Giorgetto Giugiaro. It's hard to pick a favourite out of these two as both were such prolific game-changers through that era. They frequently approached design from different angles but also often overlapped much in the same way that The Rolling Stones and The Beatles complemented and contrasted each other in music. Collectively they designed numerous iconic vehicles including the Lamborghini Countach, Lamborghini Miura, Lancia Stratos and Lotus Esprit, all of which would be in my 'dream garage'. In each case, these vehicles are dramatic and progressive but beautifully proportioned, exquisitely sculpted and ultimately timeless.
What would be your dream design project?
My dream project is always the next Lotus.
How do you deal with feedback?
Feedback is part of the process and often holds valuable insight that ultimately drives the design forward. The trick is never to be demoralised by the criticism, particularly when it has been voiced by someone who is not experienced with aesthetics and cannot precisely articulate their opinions. The skill there is to understand the underlying issue that has triggered the response and react to this. This way the design vision is not diluted and the product is enhanced.
What are you working on, what is in the pipeline for you?
Lotus is working on a range of exciting new products but it will be no surprise to you that I can't give you any detail. I can only say they're performance cars which will be true to the Lotus DNA and core values.