Header: Nelissen Steenfabrieken
As the prestigious BLT Built Design Awards present their 2023 favourites, some winning projects not only show creativity but also ingenuity. Depot Roel Vandebeek's creation, Dubio, was this year's Jury's Favorite in the Construction Product Design – Wall & Isolation Systems and Materials category.
Dubio's design was overseen by lead designer Roel Vandebeek and was commissioned by Nelissen Steenfabrieken, having been completed in 2020. Through its innovative form, this unique brick is meant to free the imagination of architects and designers worldwide.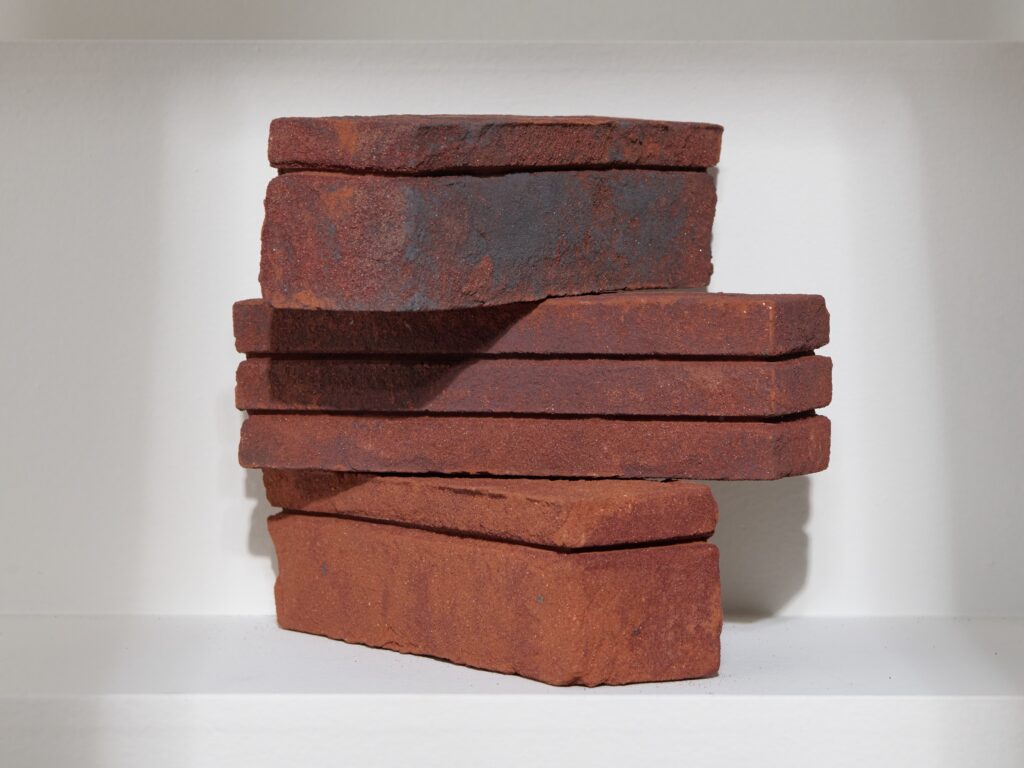 Creating a Striking Illusion
At first glance, when Dubio is stacked together on a wall it appears to be composed of two or three thin stacked bricks, which creates a striking visual effect. This illusion lies in its design, with Dubio 1 having an asymmetrical joint and Dubio 2 two symmetrical joints.
The beauty of this design is that it leaves architects with a versatile toolset, allowing them to create unique patterns that were previously unattainable. Architects can place these bricks both horizontally and vertically, giving structures a clear disposition that sets them apart from the ordinary.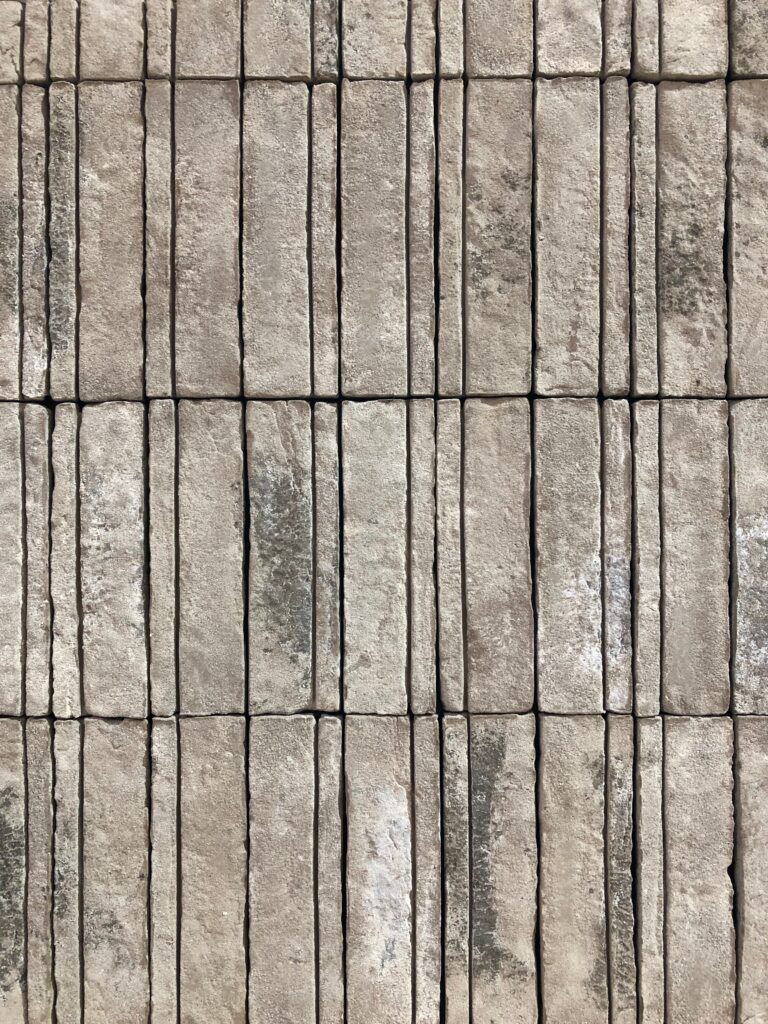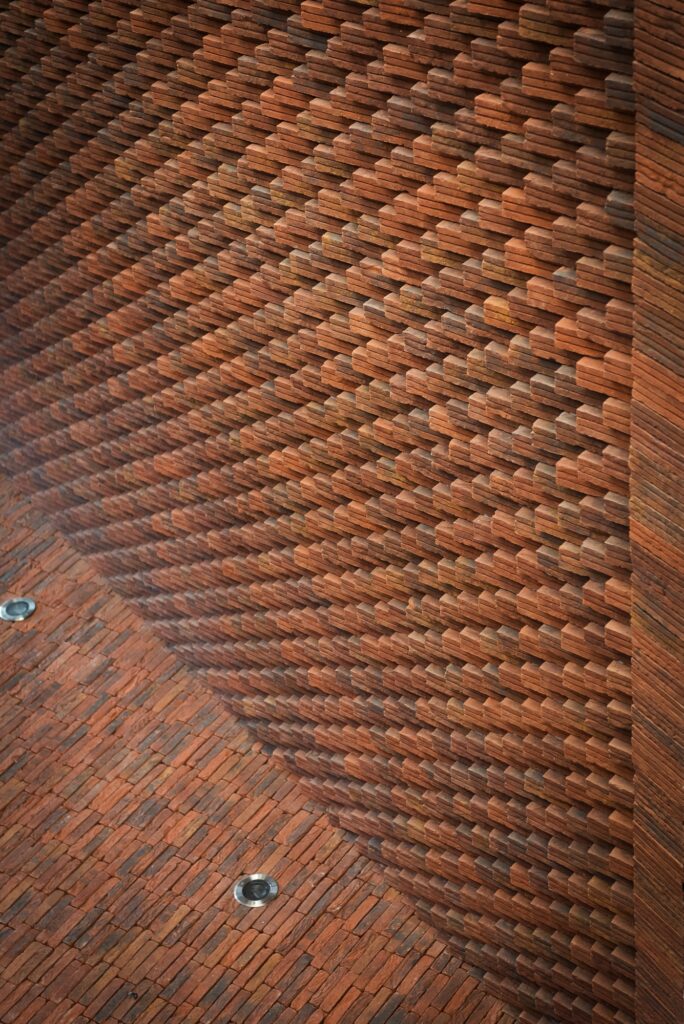 Dubio also offers a broad spectrum of colours, giving architects and builders the chance to play with various shades, creating visually appealing facades that blend with their surroundings. Whether you prefer a classic palette or a bold burst of colour, Dubio has got your back.
Combining Aesthetics and Durability
Beyond the aesthetics, Dubio was created with durability and efficiency in mind. These bricks are glued, making them sturdy and reliable construction. The compact Dubio brick is 3 centimetres thinner than standard bricks, creating space for extra insulation in the outside wall or stretching out the room's area.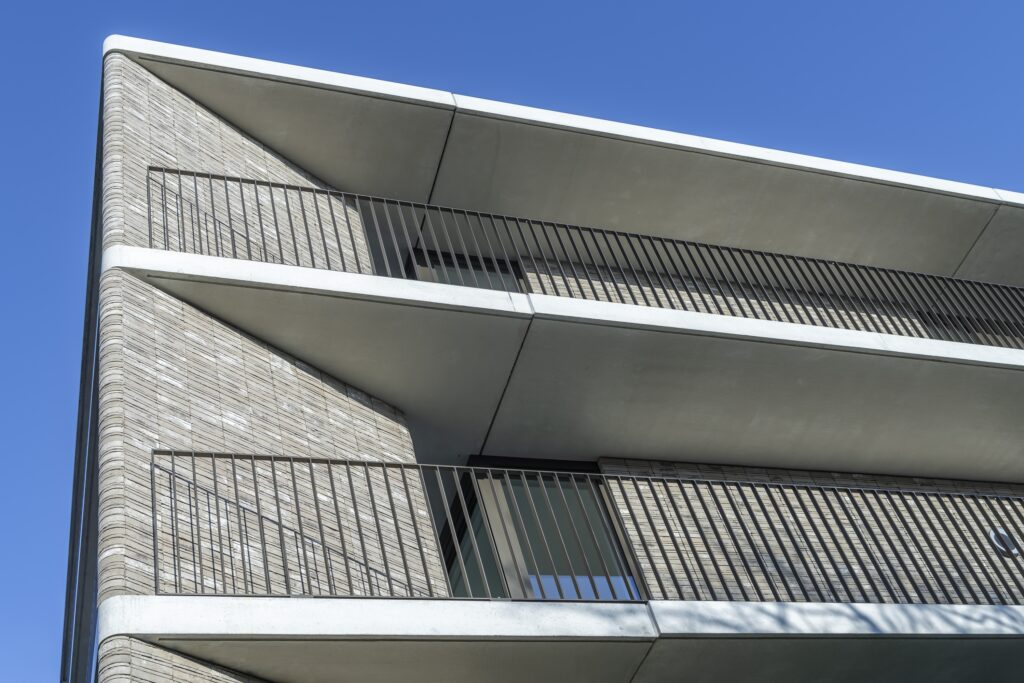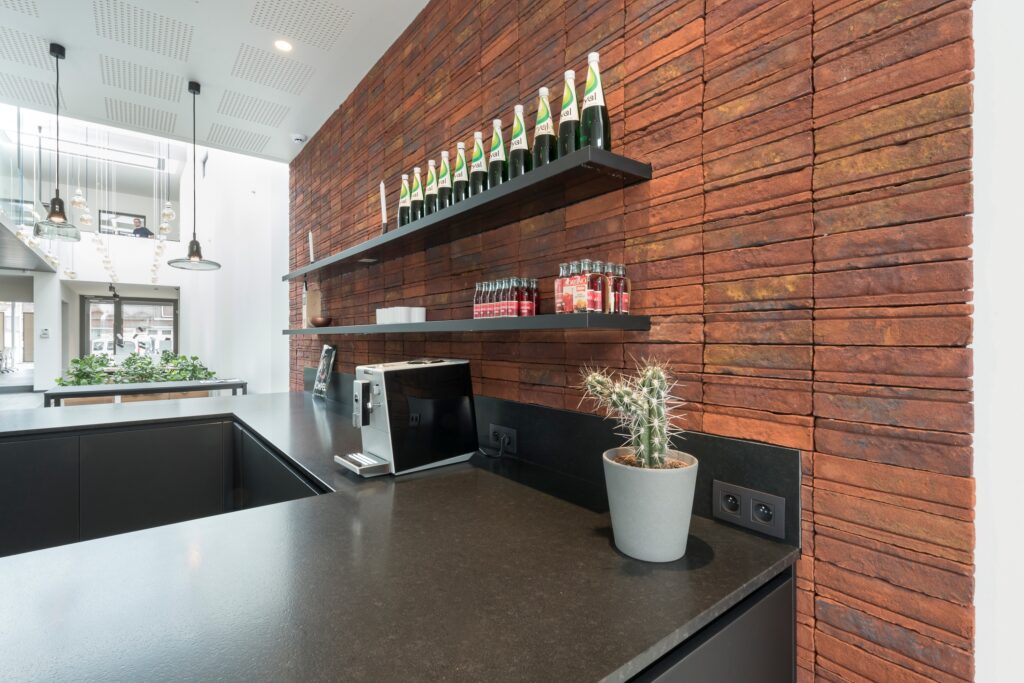 The designer Roel Vandebeek is a Belgian designer and artist. Since starting his chosen career in 1994, he has openly expressed his preference for art, industrial design and interior design. Applying this preference uncompromisingly to the most far-ranging projects is the only way to express his unbridled creativity. The designer carries out 20 – 30 design projects per year. All are based on interaction that leads to growth via dialogue. This demands considerable effort. And oversight.
Roel Vandebeek launches himself wholeheartedly into the widest variety of design projects. This work that covers so many different areas demands a great deal of him in terms of courage and perseverance. It has taken time and effort to reach cruising speed, but today he is able to work in all different avenues. With 20 years of experimentation and innovation under his belt, he has the references, the experience and the staff to achieve the right design mix. All of which is borne out by the list of design prizes to his name and of course the wide range of products. With the exception of limited collections and works of art, all his designs are still being produced. That speaks volumes about the timelessness of his style.
To discover other projects awarded at this year's BLT Built Design Awards, please check out the award's website.