Renowned furniture and design objects brand District Eight is making waves once again with its latest collections. Collaborating with three esteemed designers, Michele De Lucchi, Toan Nguyen, and Adam Goodrum, District Eight continues to redefine the boundaries of contemporary design. With a unique blend of Vietnamese and European influences, the brand has garnered international acclaim for its exceptional craftsmanship and minimalist aesthetics. Let's delve into the distinctive features of each designer's contribution to these extraordinary collections.
Inumbra: Michele De Lucchi's Essential and Functional System:
Italian architect and designer Michele De Lucchi brings his signature style to the Inumbra modular shelving system. Combining historical references, ancient manufacturing techniques, and formal experimentation, De Lucchi creates a sculptural and imposing interpretation of the classic shelving system. Inumbra showcases the beauty of materials and meticulous attention to detail. The system's structural uprights rest on the floor and are anchored to the wall with concealed magnetic metal caps, resulting in a seamless and linear appearance. With its compositional flexibility, Inumbra maintains an essential and functional design while offering variable heights and widths.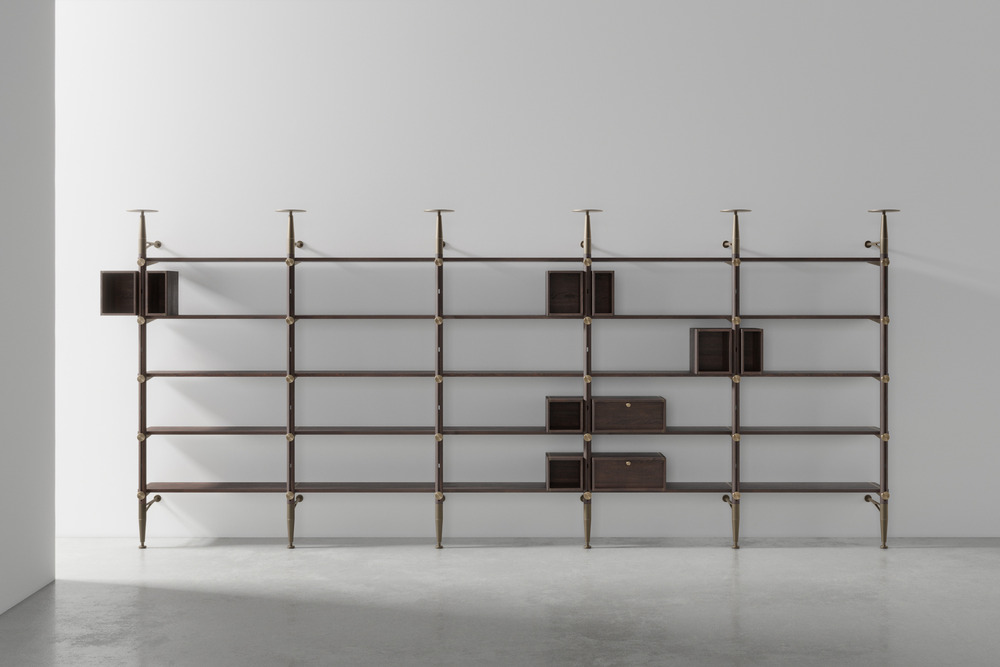 The Stilt Collection: Toan Nguyen's Formal Minimalism and Vietnamese Heritage:
Toan Nguyen, a French designer of Vietnamese origin, infuses the Stilt Collection with elegance, minimalism, and a touch of Vietnamese heritage. The collection pays homage to traditional stilts found in northern and central Vietnam, combining functionality, simplicity, and refined aesthetics. From the sofa module to the armchair, chaise longue, tables, and bed, each piece exudes its own personality while sharing an elegant and minimal aesthetic. The wooden base of the seating, upholstered in handmade leather or fabric, gracefully cradles the cushions. Crafted from oak wood and steel bars, the Stilt Collection offers stability, durability, and versatility for residential and contract settings.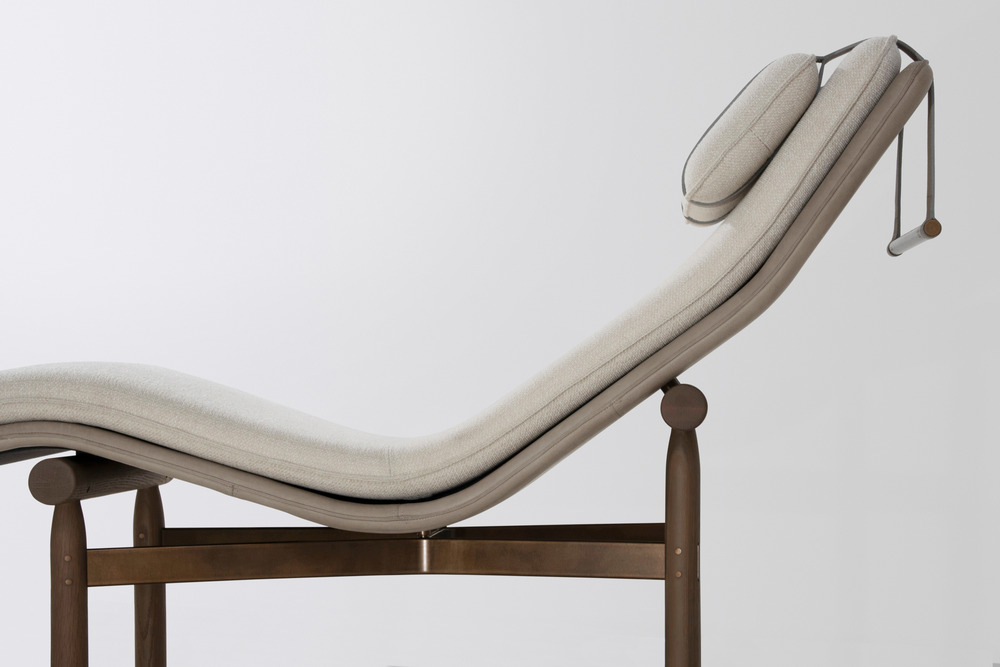 Joss: Toan Nguyen's Tribute to Ancestral Asian Architecture:
Toan Nguyen's collaboration with District Eight expands the boundaries of artisanal production with the Joss collection. Inspired by the architectural forms of Asia, this collection of sofas showcases monolithic dimensions and contemporary harmony. The solid wood base, with its curved upper part, pays explicit tribute to Asian architectural styles. The sinuous lines seamlessly flow into the solid volumes of the seats, backs, and armrests, creating a contemporary sculptural presence. The Joss collection features nine components, including a daybed and coffee table, allowing for adaptable configurations to suit evolving contemporary spaces.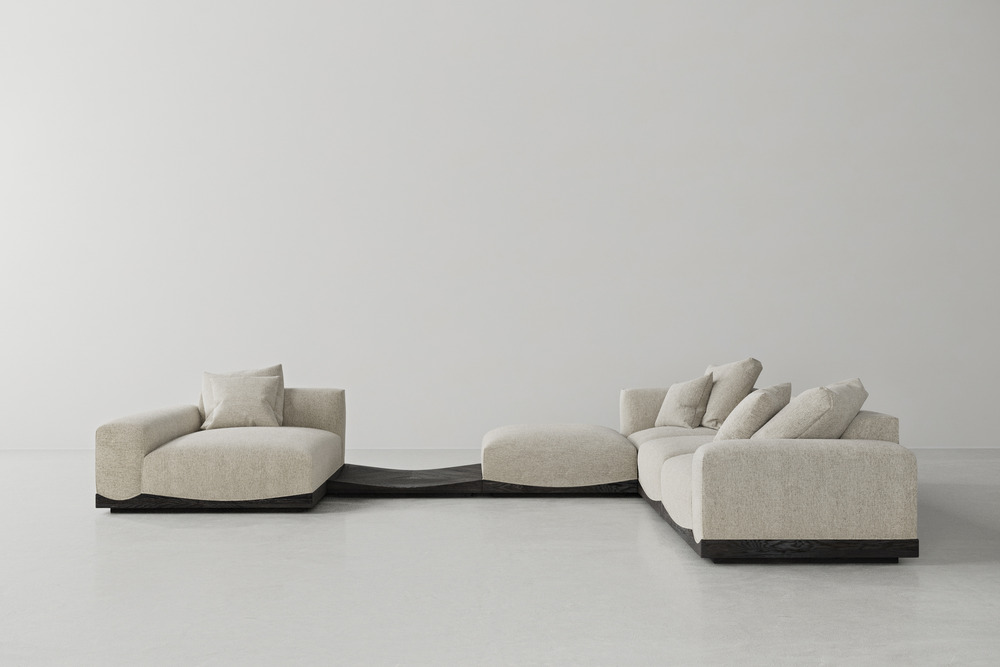 Collette: Adam Goodrum's Refined Woodworking:
Australian designer Adam Goodrum presents the Collette collection, a tribute to the artistry of woodwork. The collection's fluid and sinuous lines, extending from the backrest to the armrests, showcase the craftsmanship of District Eight's master artisans. Each piece in the collection exemplifies a passion for wood, treated with non-toxic varnishes for safety and certified sustainability. The Collette collection strikes a balance between elegance and durability, making it suitable for both residential and commercial spaces.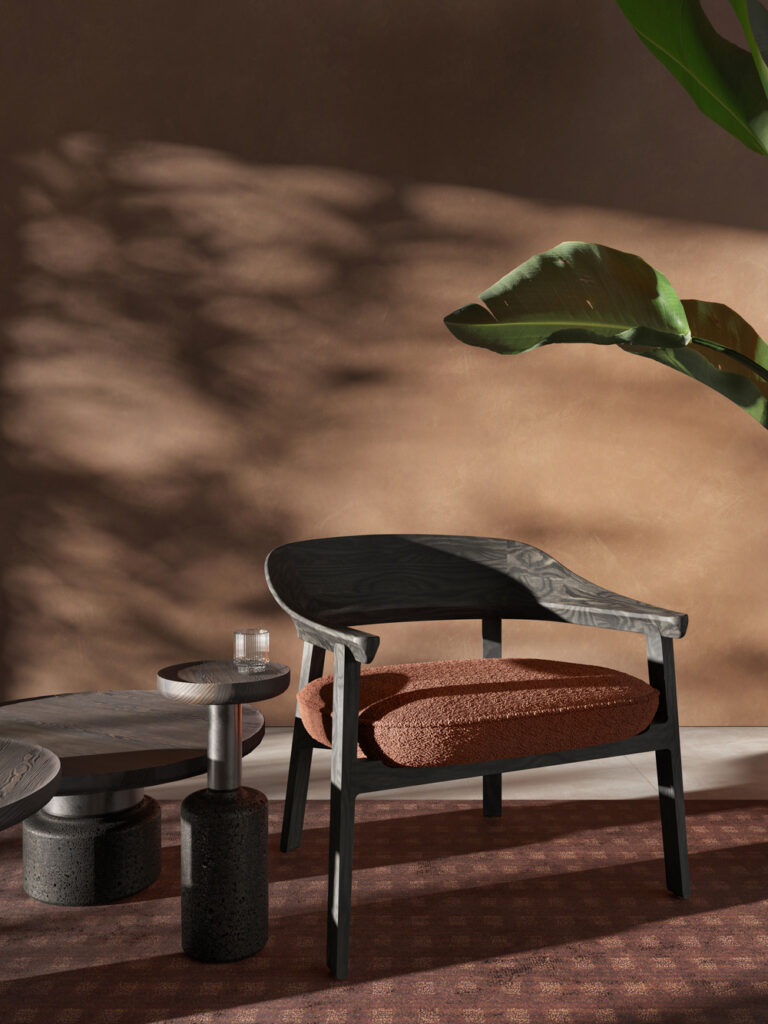 District Eight's collaboration with Michele De Lucchi, Toan Nguyen, and Adam Goodrum showcases the brand's commitment to merging Vietnamese craftsmanship with international design influences. Each collection offers a unique perspective, blending functionality, poetry, and robust sinuosity. District Eight continues to captivate the design world with its exceptional creations, elevating furniture and design objects to new heights of sophistication and artistry.