World Industrial Design Day (WIDD) holds great significance as it provides an opportunity to reflect upon our collective design contributions and envision the impact they can have on our shared future.
This World Industrial Design Day, WDO (World Design Organization) asked designers and design enthusiasts alike: how can we design The Future We Want? Amid rising global uncertainty about what lies ahead, they're encouraging designers everywhere to take a pause and reflect upon how our collective design contributions are impacting our shared future.
With boundless creativity, unwavering hope and resilience, WIDD sparks meaningful conversations about the core of design, paving the way ahead.
The Role of Industrial Design in Shaping the Future
Industrial design plays a vital role in shaping our world. It goes beyond looks and focuses on improving products, systems, and experiences. By embracing industrial design principles, we can improve sustainability, accessibility, and user-centred design approaches. Industrial designers possess the power to transform our daily lives and contribute to a more positive future.
Designing for a Sustainable Future
We face urgent environmental challenges, and sustainable design is the solution. Projects like the WoodenWood developed by Arch. Avraham Cohen, Yuval Berger, Alon Nisan, Yoav Dabas, and D.DLAB director Arch. Shany Barath, showcase how innovative approaches can contribute to creating eco-friendly products, materials, and manufacturing processes.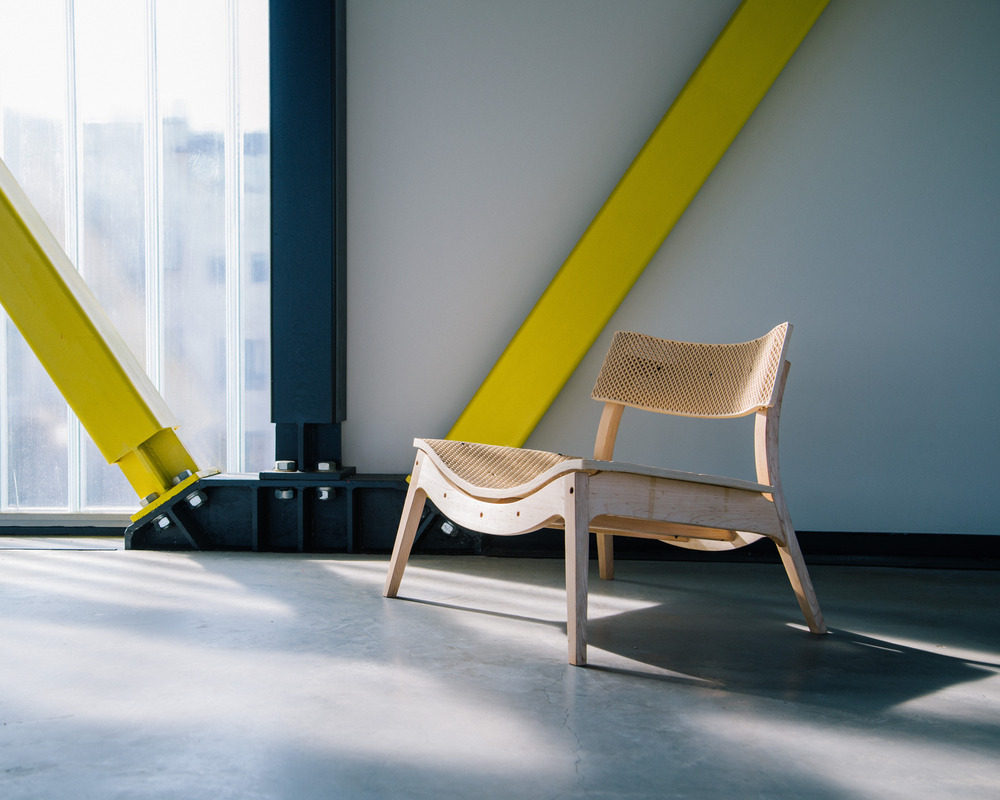 WoodenWood, an exemplary sustainable design initiative, explores the utilization of wood waste in circular solutions for wood products and processes. By incorporating traditional modular woodworking expressions with robotic printing of an all-natural wood paste, the project pioneers a new frontier in sustainable design. It not only repurposes unused wood waste but also showcases the potential for transforming sawdust into a resource for creating unique furniture pieces. Work of a Disrupt.Design Lab and The Technion Israel Institute of Technology is a testament to the power of industrial design to address environmental challenges and foster a sustainable future.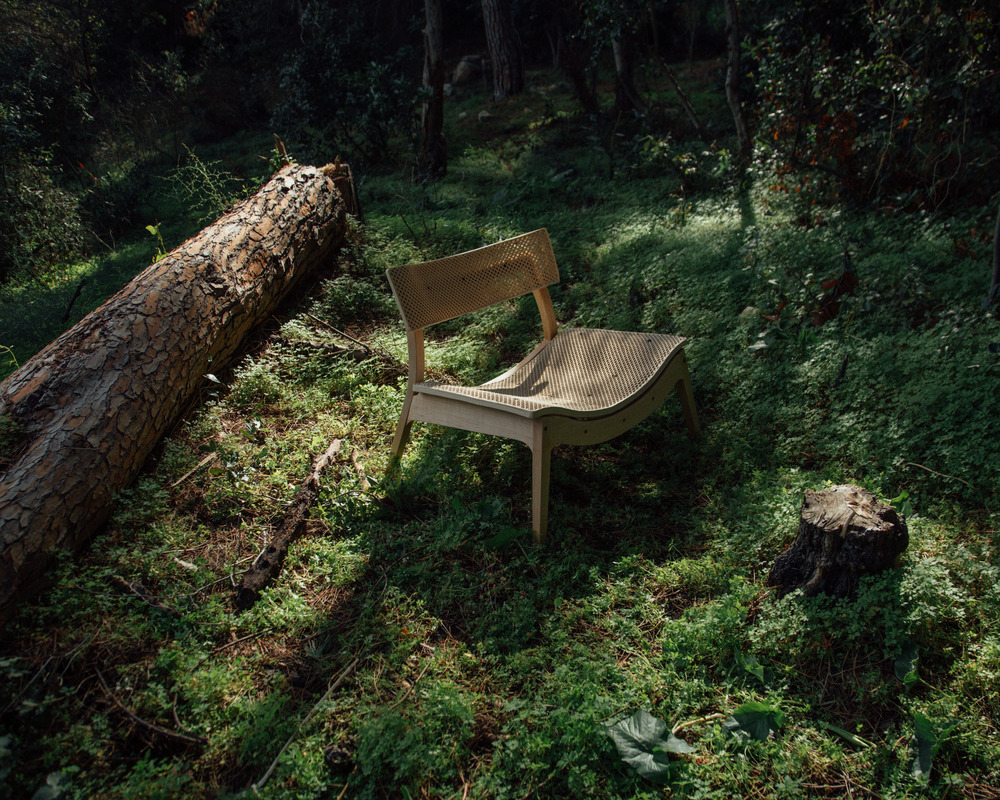 This kind of initiatives show that sustainability is not just a buzzword but an effective approach to protecting our planet. By encouraging and embracing innovative methods, materials, and production techniques, designers are contributing to a greener future.
Spotlight on the Inclusivity and Accessibility
Creating a future that benefits all individuals, irrespective of their abilities or backgrounds, requires inclusive design and accessibility. Industrial design can break down barriers and ensure equitable access to products and services. By prioritizing inclusive design principles, designers can empower individuals, promote diversity, and enhance social integration.
An inspiring example of inclusive design can be seen at York University, Canada's third-largest university. Recognizing the significant challenges college students face, such as loneliness, wellness, mental health, and self-confidence, their second campus building was carefully crafted by CannonDesign to alleviate these issues, combat stigma, and create an environment that welcomes students of all faiths, races, and creeds.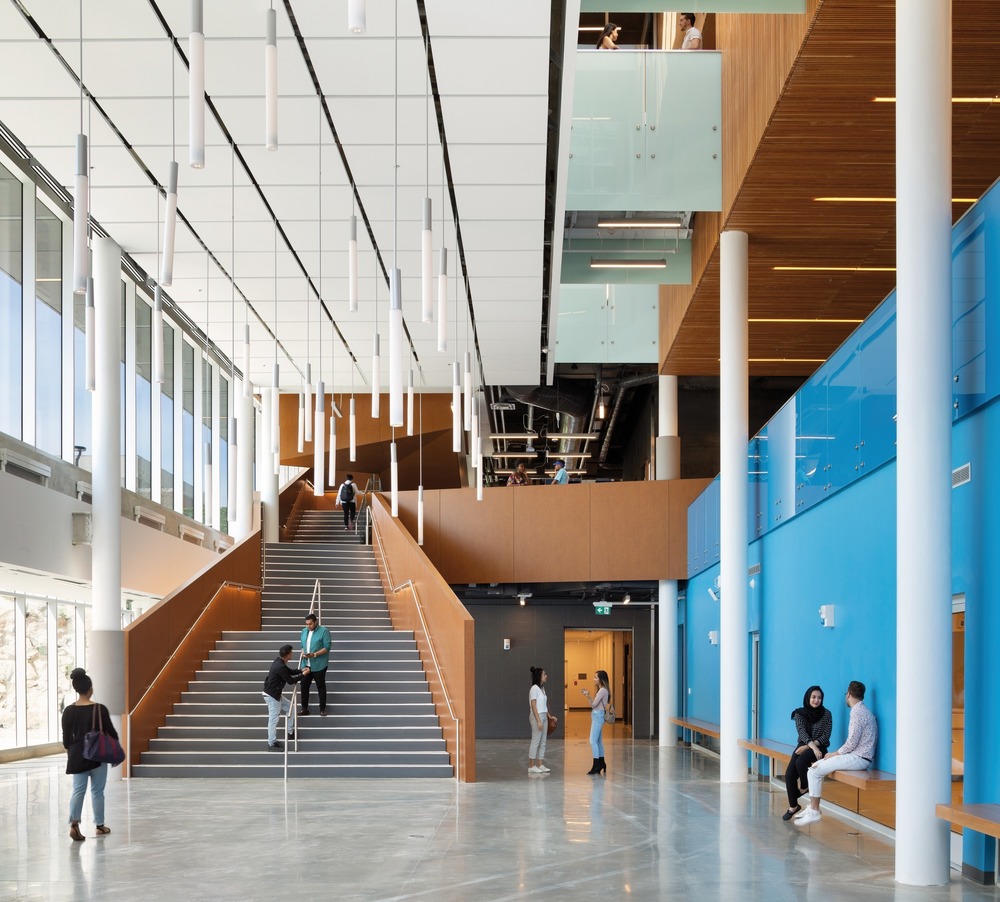 The centre is envisioned as a vibrant hub for student life, embracing the entire campus community. Created in close collaboration with students, it offers numerous dynamic features that promote student success and inclusivity. For instance:
The top floor houses a large multi-faith prayer space, where students of all religions can hold services and pray.
A wellness clinic is available to all students, providing a safe space for conversation, self-harm reduction tools and training, quiet time, mental health counselling recommendations, and more. Additionally, the centre's bathrooms offer free feminine hygiene products.
With a strong emphasis on safety, the building incorporates design principles that prioritize natural light, maximized sightlines, and more. Every area within the building is designed to ensure that nobody feels unsafe.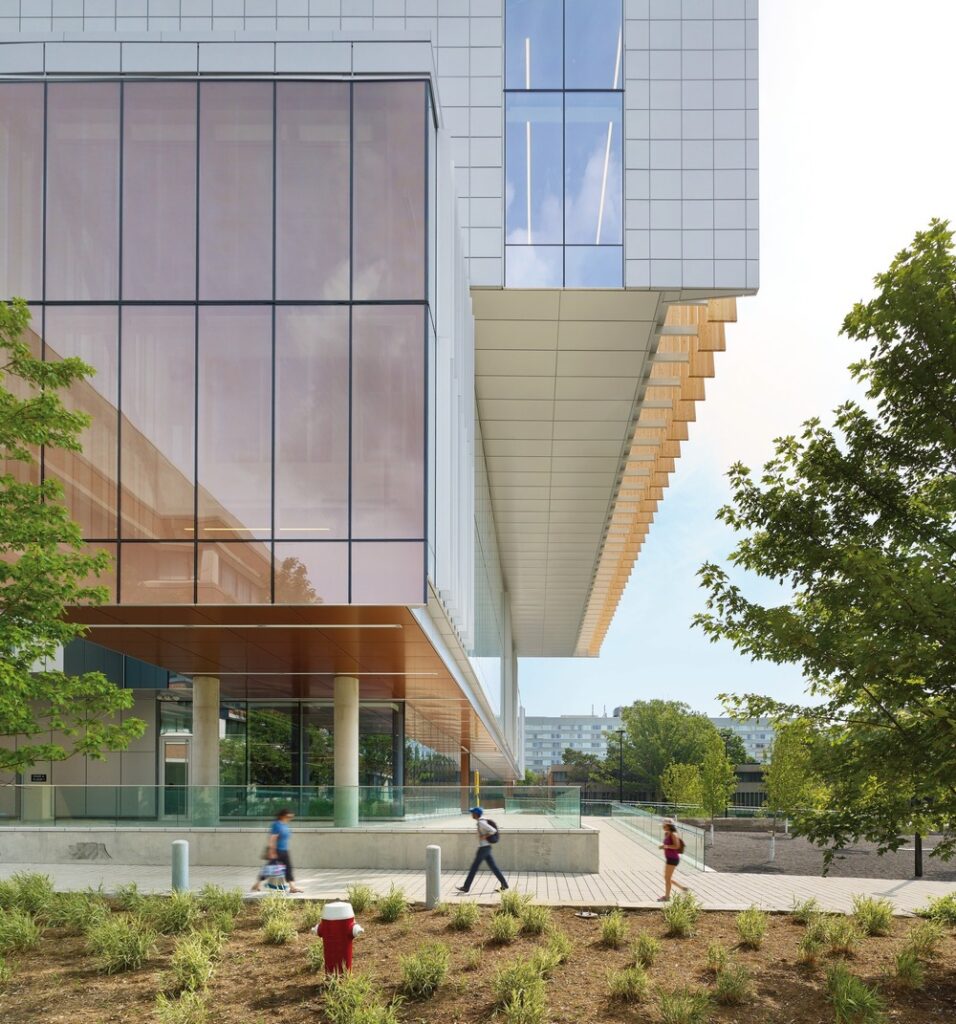 The student centre at York University shows how inclusive design principles are applied to create a welcoming and accessible environment for all. It's using the power of design to address the needs of a diverse community and foster a sense of belonging.
Human-Centred Design for Positive Impact
The human-centred design emphasizes the importance of designing products and services that truly resonate with people. By understanding user needs, emotions, and aspirations, industrial designers can create meaningful and positive experiences. This approach enhances overall well-being and quality of life. Countless human-centred design projects have made a significant impact on society by addressing real-world challenges and improving lives.
One such example is ATLAS, a fresh grocery delivery system designed specifically for urban dwellers. This innovative system incorporates a fully electric delivery vehicle, a quick set-up warehouse, and a specialized user interface. Its aim is to transport and sell affordable, high-quality groceries from suburban areas to the city while providing job opportunities for suburban residents. ATLAS acts as a sustainable bridge, benefiting both city and suburban communities and fostering communication between them.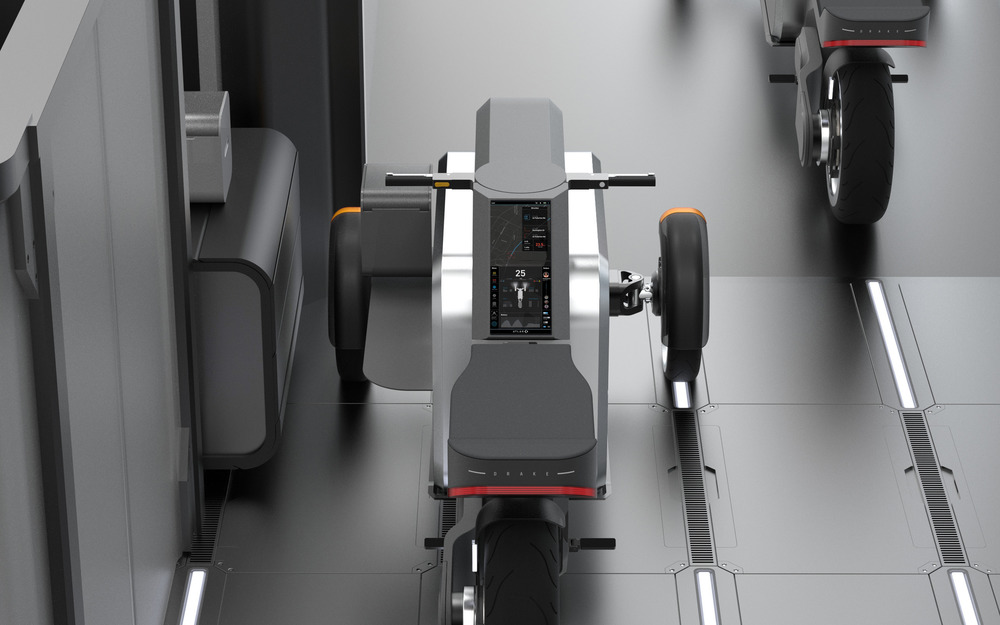 The modular warehouse is designed to construct low-cost warehouses rapidly in suburban areas. This approach enables efficient and personalized distribution processes, ensuring groceries are delivered without delays or quality issues. The ATLAS system eliminates the need for intermediaries such as processors, public refrigerated warehouses, food manufacturers, distributors, and retailers, resulting in reduced costs for users. It offers urban families a convenient way to purchase fresh groceries while providing transparency about the food's origin.
Once established, this fresh grocery system unifies the platform-to-consumer delivery market, offering customers a wide range of choices supported by refined hardware, warehousing, and user interface design. The system brings together distributors, suppliers, and customers, creating a mutually beneficial ecosystem.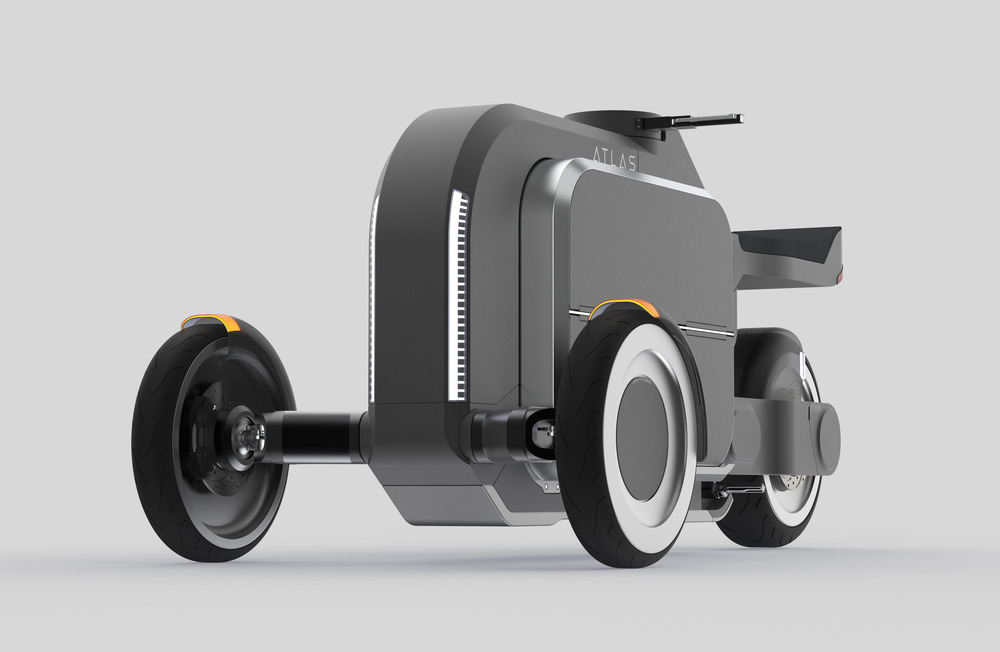 By addressing the logistical challenges faced by both city and suburban dwellers, the ATLAS system aims to improve the economic system while providing access to quality food for urban families. It also tackles issues such as job loss, abandoned land, and low wages in suburban areas. The product is designed for durability, with easily exchangeable parts and straightforward maintenance. ATLAS represents a prime example of human-centred design, demonstrating how thoughtful design solutions can create a positive impact by addressing the needs of people and communities. By prioritizing user experiences and incorporating sustainable practices, industrial designers can shape a future where accessible and efficient systems benefit everyone.
Embracing Innovation and Technology
Artificial intelligence and virtual reality have recently opened new opportunities for designers to create transformative and innovative projects. Honda's use of advanced virtual reality (VR) technology in product development is a prime example of how emerging technologies are transforming industrial design.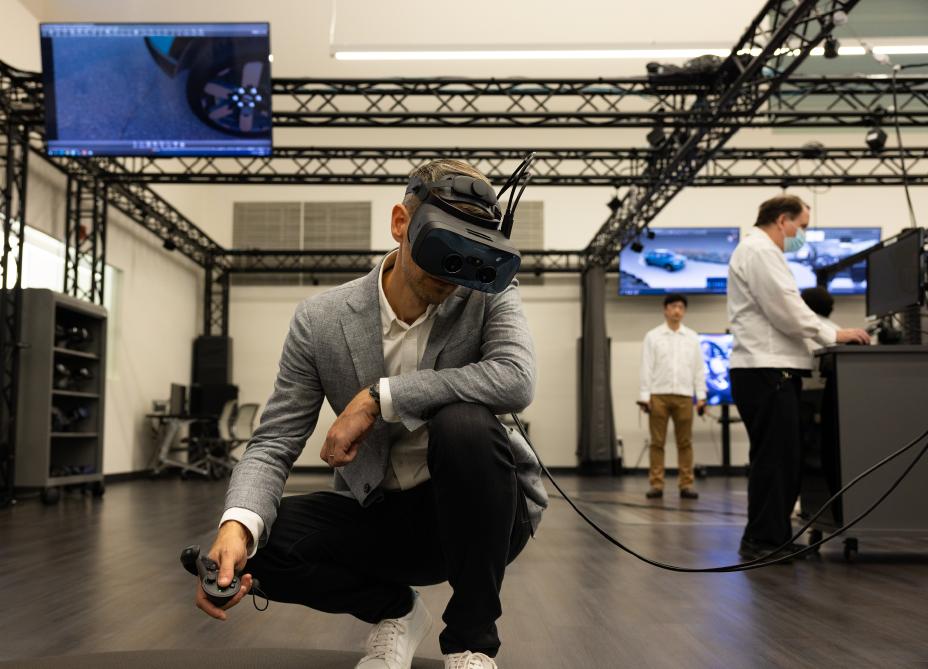 Amidst the challenges posed by the COVID-19 pandemic, Honda's Los Angeles-based design team leveraged VR to overcome travel restrictions and collaborate effectively with global design and development teams. Through virtual environments, the team received real-time feedback and refined various design elements, such as clay modelling, colour, materials, and finishes, ensuring the successful development of products like the fully-electric 2024 Honda Prologue and the 2023 Honda Pilot TrailSport.
While Honda acknowledges the importance of maintaining a human touch in design, they remain excited about leveraging VR technology to enhance their future products. Ongoing efforts to explore the technical capabilities of VR and AR across Honda's global development centres will continue to drive cross-collaboration and elevate the appeal and quality of their designs.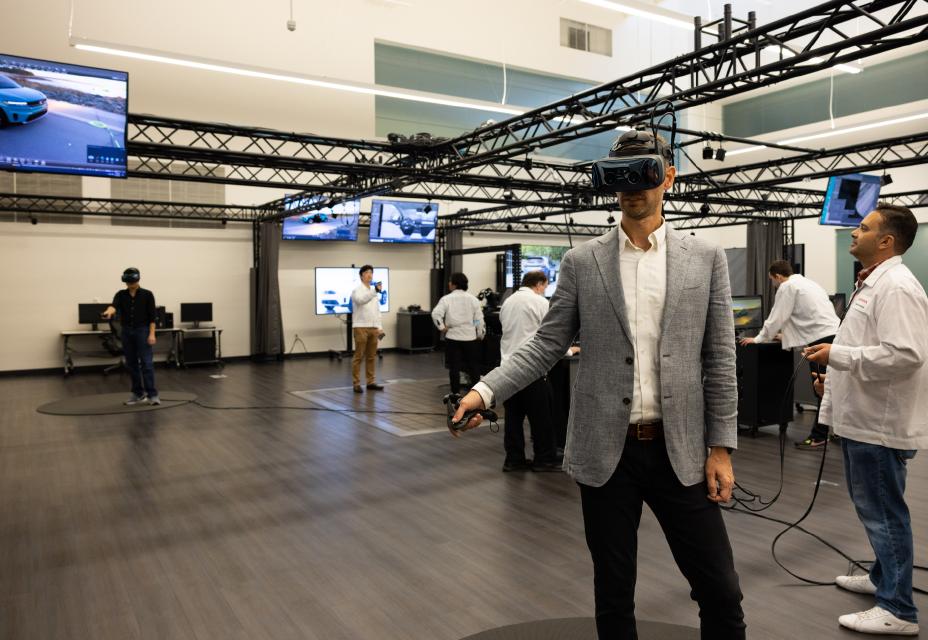 Honda's use of VR exemplifies how emerging technologies are opening new avenues for designers to create transformative and innovative designs. By facilitating global collaboration, streamlining design processes, and enhancing visualization and evaluation, VR contributes to the development of high-quality products that meet the evolving needs of consumers.
#TheFutureWeWant
As we celebrate World Industrial Design Day 2023, it is crucial to recognize the power of industrial design in shaping #TheFutureWeWant. By reflecting upon our collective design contributions, embracing sustainability, inclusivity, human-centred design, and technological advancements, we can create a better future for all. Let us unite as a global design community, contributing to positive change through our own design endeavours. By harnessing the power of industrial design, we can shape a future that embodies our aspirations and meets the needs of every individual on this planet.