Paul Bishop is the founder of Bishop Design, located in Dubai and Miami; the Design studio has received over one hundred awards both regionally and Internationally. Their design philosophy is rooted in creating cutting-edge interiors, all whilst exceeding Client expectations and enhancing consumer experiences across the globe. We seat with Paul Bishop to discuss his design journey, his inspirations, and upcoming projects.
Could you tell us a little about your professional journey? Where are you from and when did you discover that you wanted to work in design?
I am from London, UK but moved north to study Interior Architecture at the University of Manchester. After graduating with a master's degree, I was fortunate enough to be presented with a work opportunity in Dubai. It was 1996 and nobody really knew where Dubai was or what it had to offer, but in my adventurous nature, I grabbed the chance and said "yes". Fast forward 26 years, it's been an incredible experience to be an integral part of the industry, helping to build and shape the region.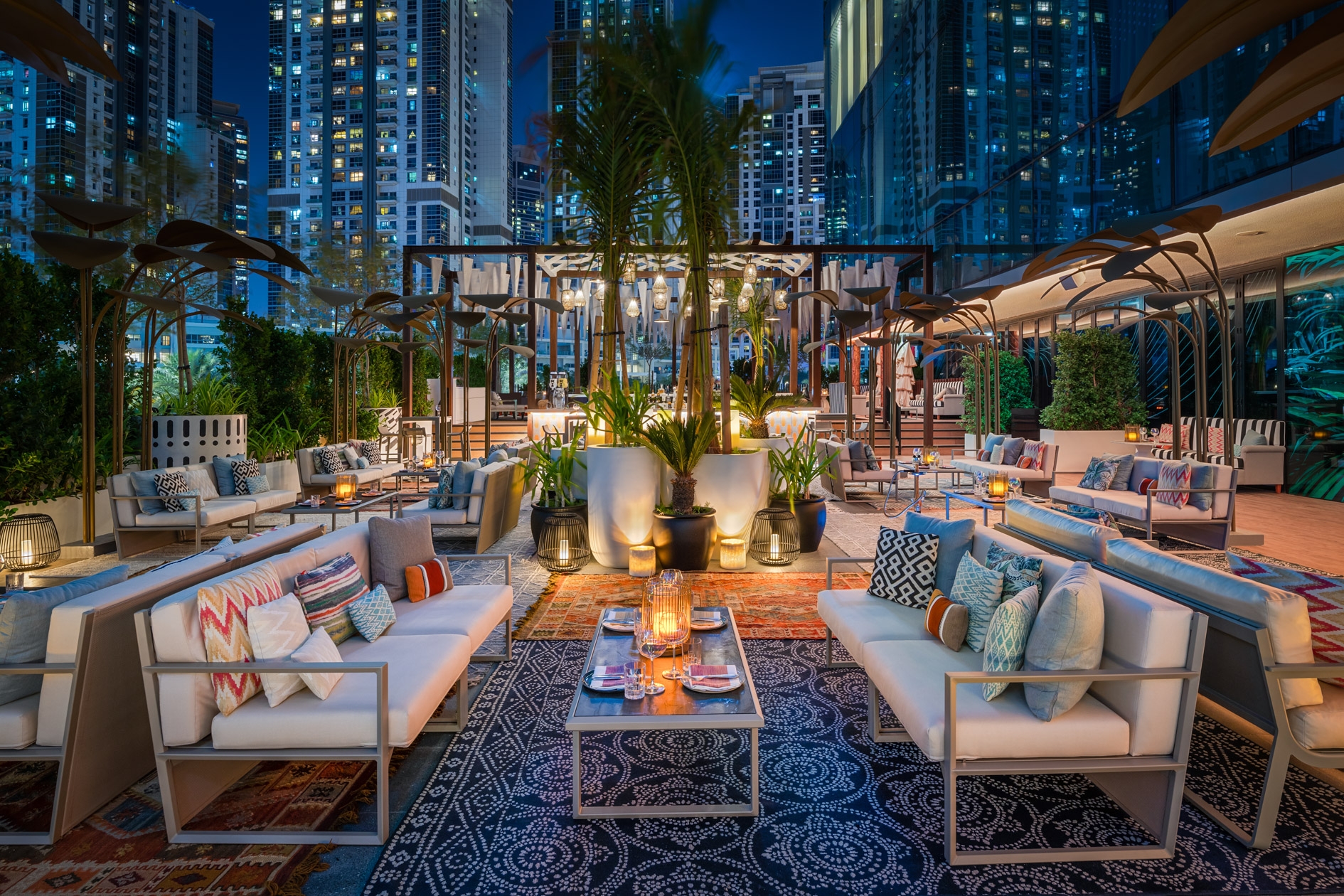 In 2004, you founded "Bishop Design by Paul Bishop" your Interior Design practice, when did you decide it was time to start your own company? Why choose Dubai to locate your first Studio?
In 2004, the region was going through a massive growth surge where construction, real estate, hospitality, and entertainment sectors were thriving like never before. It was a no-brainer to me that as a designer, this is where I needed to be. I was offered another opportunity to be a Design Director for a company in Singapore. As incredible as this was, once I had weighed up the pros and cons and pondered about the direction this could take me, I decided now was the time to remain in Dubai and open my own studio, something I always intended on doing from the offset.
This was a huge milestone in my career and understandably very scary but thanks to the strong reputation I had built with clients, they still wanted to continue working with me and so project by project Bishop Design grew.
In the last two years, you have won five Awards at the LIV Hospitality Design Awards: Congratulations!  What do these recognitions mean to you, and why do you think these awards are important?
The LIV Hospitality Design Awards celebrate the best of design on a global scale, and it is events like this that continue to excite and motivate our team to keep designing such unforgettable experiences. The award itself reminds us of just how far we have come and is a testament to the work we create. Winning five awards with LIV Hospitality in 2 years confirms that what we are doing is commendable to an international standard.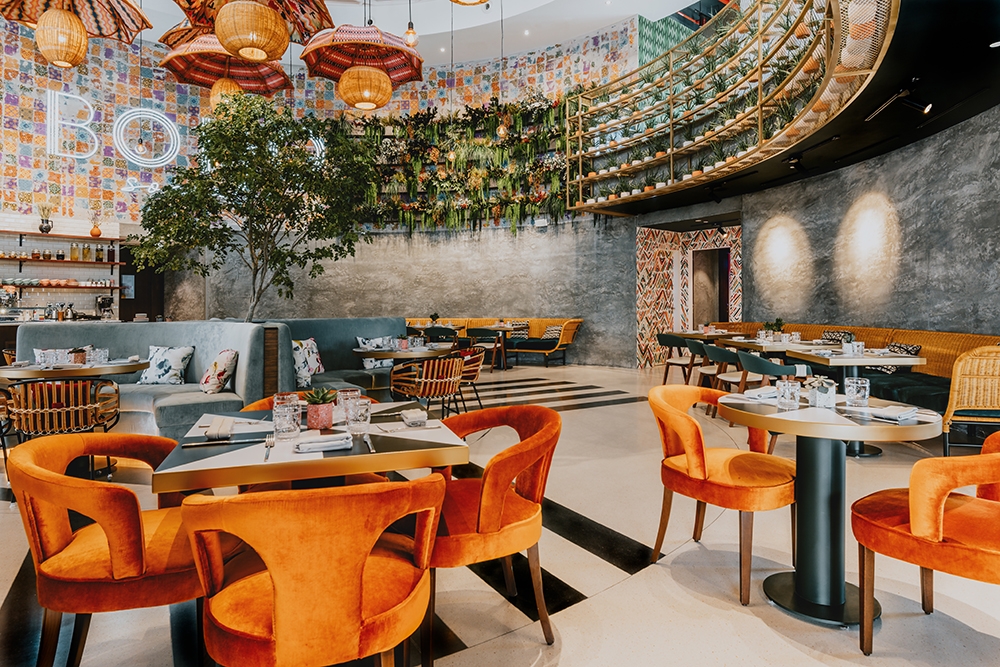 Looking at one of your latest projects "Nooa Restaurant" in Riyadh, what was the design brief from your client Advance Tastes? What was the most important for you when planning this project?
Nooa, meaning 'perfectly natural', was presented to us by the Client, who asked us to create a new restaurant concept with inspiration deriving from South African roots. Being a new concept meant we had to carefully consider both the local demographic and the brief without ever compromising on the offering and remaining considerate of Clients' requirements.
A first of its kind, Nooa exudes a deeply rooted luxury, taking guests on a natural gustative journey, igniting energy and life to ensure one's senses are awoken through a single sip of its botanical cocktail sensations. Stepping into Nooa is like teleporting to the beautiful city of Cape Town, one becomes immediately mesmerized by an assortment of striking visual attractions that beautifully portray the city, carefully curated to lure guests into the experience.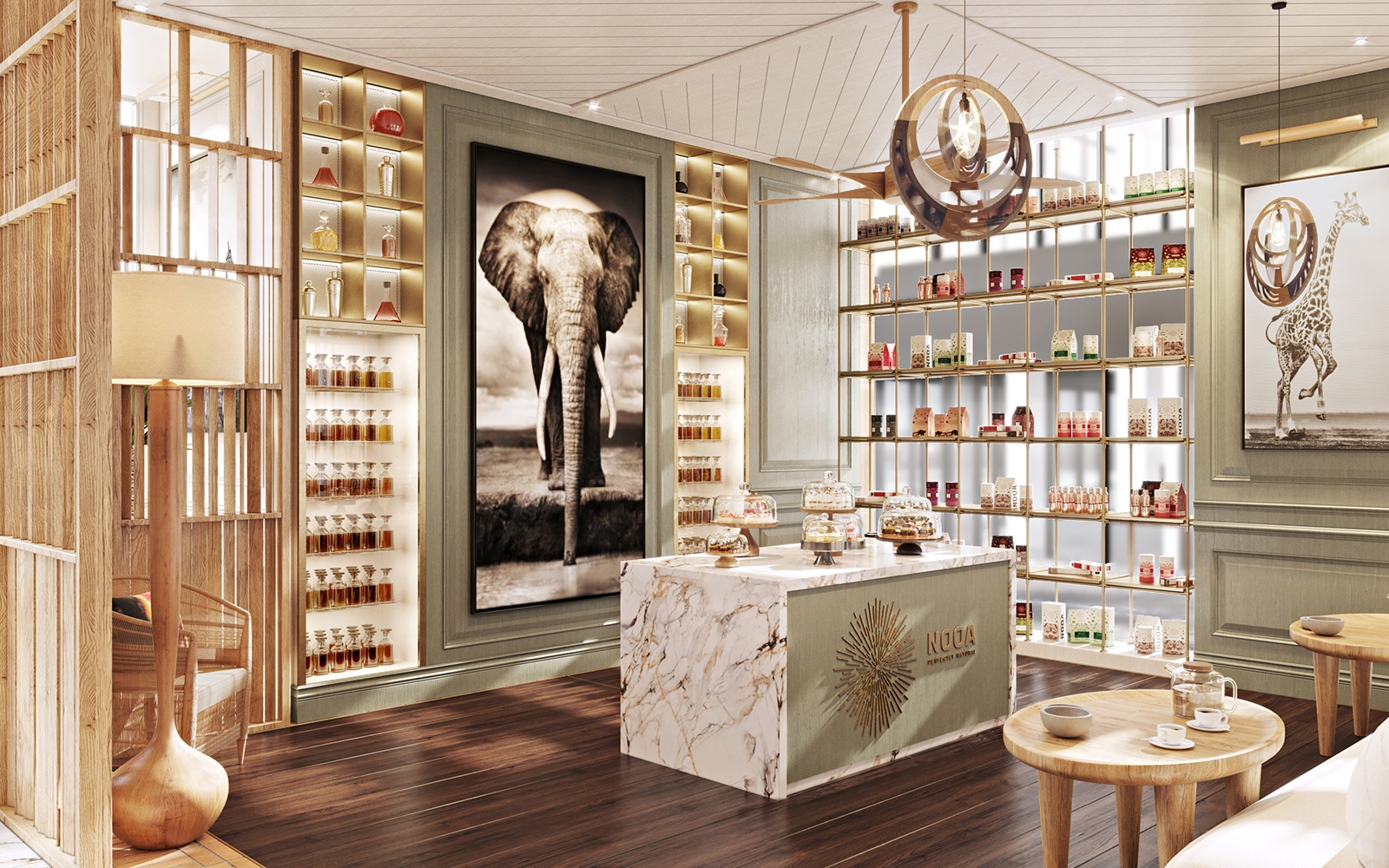 If you have to choose only one project you have been involved in, which one's would it be and why?
Over the years, we have had the immense pleasure and opportunity to work with the biggest names in the hospitality industry, such as the world's most renowned chefs Massimo Bottura and Dario Cecchini to name just a few, signing our name to projects such as the SLS Hotel Dubai, Ecos Hotel by HMH,  Bagatelle and many more. When we were approached by a client, known for nightlife venues, and asked to design a spa and wellness venue, we immediately wanted to bring the same excitement into this new sector.
The narrative behind Blended Wellness and the journey it takes you on is authentic and powerful. We as people are all the same, regardless of our backgrounds, upbringings, and social status so the stripped-back rawness of the structure against the refined beauty embodies not only the philosophy of the brand but the subliminal representation of ourselves.
In general, what are your design principles? Where do you get your inspiration from?
Design is swings and roundabouts. Nothing is set in stone, and you must earn your worth. Only by being your authentic self can you attract the right people creating instant connections and relationships that will last forever, no matter where in the world you are.
Doing what I do, and being surrounded by the people and the energy that is generated keeps me inspired, I love living in the moment. For me, inspiration derives from indirect sources, not only interior design and architecture but from all creative disciplines, for example, food, music, stage and film buffs like Ridley Scott and Peter Greenaway, travel, the Deconstructivism movement, fashion gurus such as McQueen, Vivienne Westwood, JP Gautier, and independent artists. A lot of my time is spent traveling for work and this is a great way for me to become acquainted with other cultures; the spirits of the people, the local cuisine, and the music they listen to.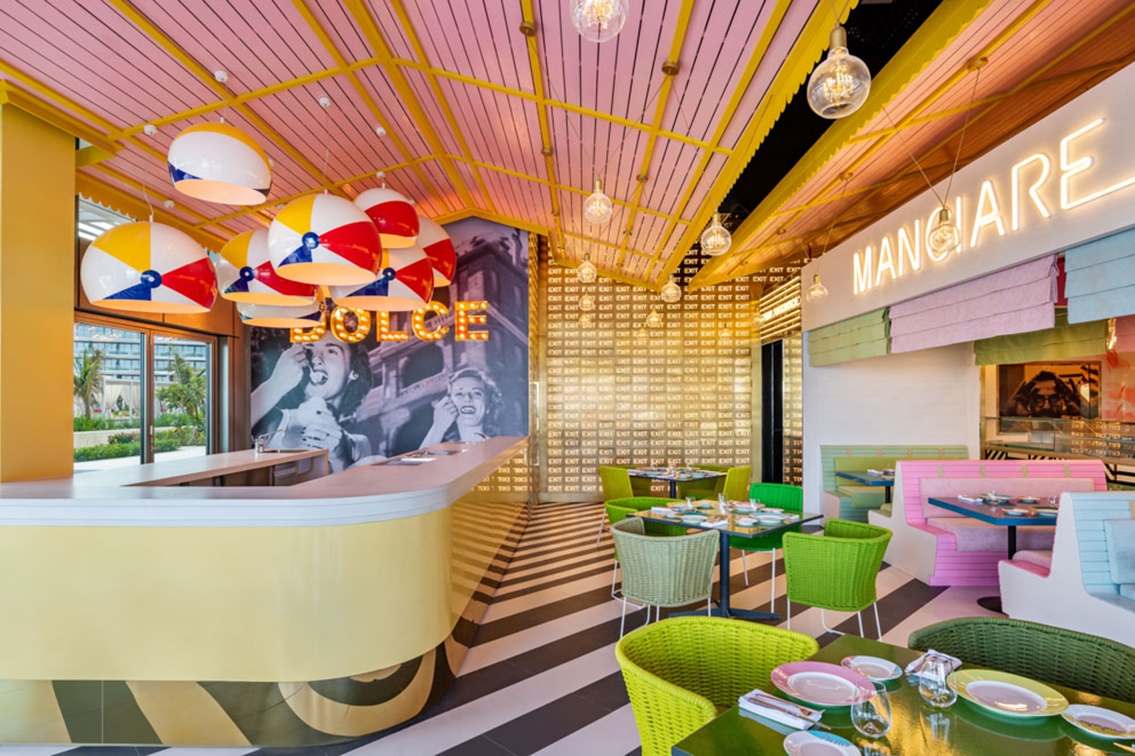 Which Interior Designer most influences your work or your work habits?
Phenomenal Architects such as Adolf Loos, Carlo Scarpa, Bernard Tschumi, Nigel Coates, and the late Zaha Hadid remain at the forefront of key influences.. I would also include my peers in that list as interior design is constantly evolving, and boundaries continue to be pushed encouraging us to keep getting better.
What can you tell us about your ongoing projects?
We have an extensive mixture of ongoing projects ranging from hotels, high-end restaurants, spas, and casual outlets, right through to cinemas, entertainment spaces, and residences. From raw or refined to bold and eccentric our primary focus is to always ensure the client's vision is successfully brought to life. Over the past 10 years, we have been working across Saudi Arabia which has given us competitive knowledge of the market and what consumers want. As the region continues to grow, our presence grows with it, and right now we have a lot of new and exciting projects about to launch. With ongoing ventures across the world, you can expect to see a lot of establishments opening, keep an eye on our social media platforms for more.
Last, what can we wish you for the future?
With numerous projects already in the U.S. we knew that it would be our next exciting challenge and chapter of Bishop Design. The people are warm and welcoming, full of passion, and that is exactly what we reflect in our work. We were looking to take our global presence to the next level and at the time I was back and forth between Miami and Dubai, due to ongoing projects, so the timing seemed fitting, and Miami's ethos had already lured me in. To be part of its intrinsic creative flow is an incredible opportunity. It is an exciting adventure to contribute to this artistic wave and create new experiences across all sectors.