The global technology industry is gearing up for a groundbreaking moment as IFA Berlin 2023 introduces its first-ever Sustainability Village. The 62nd edition of the Internationale Funkausstellung (IFA), hosted under the esteemed patronage of Messe Berlin GmbH, has solidified its reputation as the premier trade show in consumer electronics and household appliances. This visionary endeavor will encompass a unique 'mend and repair shop,' an exclusive exhibition area spotlighting green innovations, and a thought-provoking conference program aimed at disseminating the best sustainability practices throughout the sector. A captivating "House of Smart Living" will provide visitors with a tangible experience of a harmonious and sustainable future.
Driven by industry giants such as Miele, the technology sector has embarked on an ambitious journey to curtail its emissions, aligning itself with the collective goal of achieving a 43% reduction in greenhouse gas emissions by 2030. This endeavor necessitates a comprehensive reevaluation of manufacturing processes, service offerings, and consumer education to empower individuals to minimize their carbon footprint through mindful product usage.
"Businesses and consumers must work together to make our world a better and more sustainable place. For Miele, sustainability has been of great importance for decades. We are therefore delighted that IFA is focusing on this topic and are happy to support it," says Christoph Wendker, Vice President Corporate Sustainability at Miele.
Miele is set to showcase an engaging interactive installation titled "Just Use Eco House," aimed at enlightening the public about the significant environmental impact of using home appliances conscientiously, particularly in terms of water and energy consumption.
At the heart of the pioneering Sustainability Village, the House of Smart Living will take center stage, presented in collaboration with Germany's esteemed electrotechnical associations: VDE, ZVEH, and ZVEI. This innovative showcase will spotlight cutting-edge technologies focused on energy efficiency, renewable energy utilization, and revolutionary climate control solutions, all of which play a pivotal role in shaping a sustainable society.
"The three German trade associations VDE, ZVEH, and ZVEI are thrilled to be part of the IFA Sustainability Village and to present their House of Smart Living. It showcases technologies for energy efficiency, use of renewable energies and innovative climate control, all of which have a significant impact for a sustainable society. We are looking forward to explaining today's state of the art smart living technologies to IFA's visitors," says Carine Chardon, Director Consumer, ZVEI.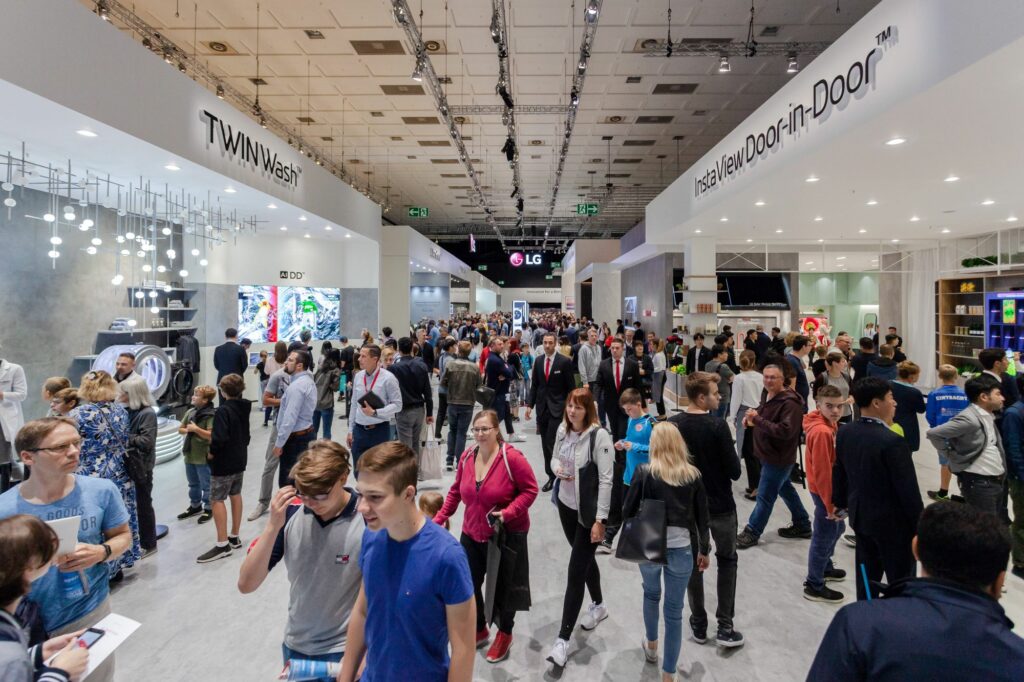 From September 1st to 4th, the Sustainability Village will be a hub of intellectual exchange, featuring a diverse program of talks and panels. Esteemed industry leaders will delve into pivotal topics such as the role of sustainability amidst multiple crises, the seamless integration of sustainable technologies into future homes during their construction phase, strategies for fostering green economic growth, perspectives on electrification from consumers, the realm of green investments, the imperative of addressing e-waste and embracing circular economies, and the symbiotic relationship between robotics and sustainability.
Anticipated speakers include luminaries such as:
Knut Hechtfischer, CEO of Decarbonize
Victoria Neuhofer, CEO & Co-Founder of DAMN Plastic
Rebecca Steinhage, Executive Director Sustainability & Regulatory Affairs at Miele
Manuel Meneses, Senior Manager at Global Reporting Initiative
Uwe G. Schulte, Senior Advisor Sustainability at The Conference Board
For a comprehensive overview of the sustainability zone and to stay informed about the complete roster of speakers and events, please visit the official IFA website at https://www.ifa-berlin.com/sustainability-zone. This milestone event promises to be a pivotal moment in the global tech industry's commitment to fostering a greener, more sustainable future for all.