"I think the "in-between" space, and the edges and boundaries of a discipline, is where fresh ideas are born"
We sat with David Rockwell, Architect and Designer behind the Rockwell Group and winner of the "SIT 2020 Furniture Design of the Year" for "Sage by David Rockwell for Benchmark". David talked to us about his combined passions for Architecture and Theater, the design vision of "Sage for Benchmark" and how to remain creative.
Could you tell us a little about your professional journey?
I went to Syracuse University School of Architecture and the Architectural Association in London to learn the craft. I worked as an intern for the lighting designer Roger Morgan. He took me under his wing and made me his assistant draftsman. Working for him helped me realize that I could pursue and combine my passions for architecture and theatre. I worked briefly for a firm and started my own architecture and design firm shortly after, in 1984. My first restaurant project was Sushi Zen in New York in 1983.
How did you discover your passion for Design?
As a child, I was constantly making structures, rearranging, building up, tearing down, and starting over. I didn't really think of it as specifically as design back then, but more of increasing awareness of how impactful environments could be.
That sensitivity was reinforced during my first theatre experience in New York. Watching Fiddler on the Roof on Broadway was life-changing. I became aware that environments could actually be controlled, manipulated, and ultimately designed. Then I was hooked.
Later, our family moved to Guadalajara, Mexico, when I was an adolescent. The highly energetic and dense urban environments saturated with colour, objects, and action exposed me to a thrill and vibrancy that stays with me to this day.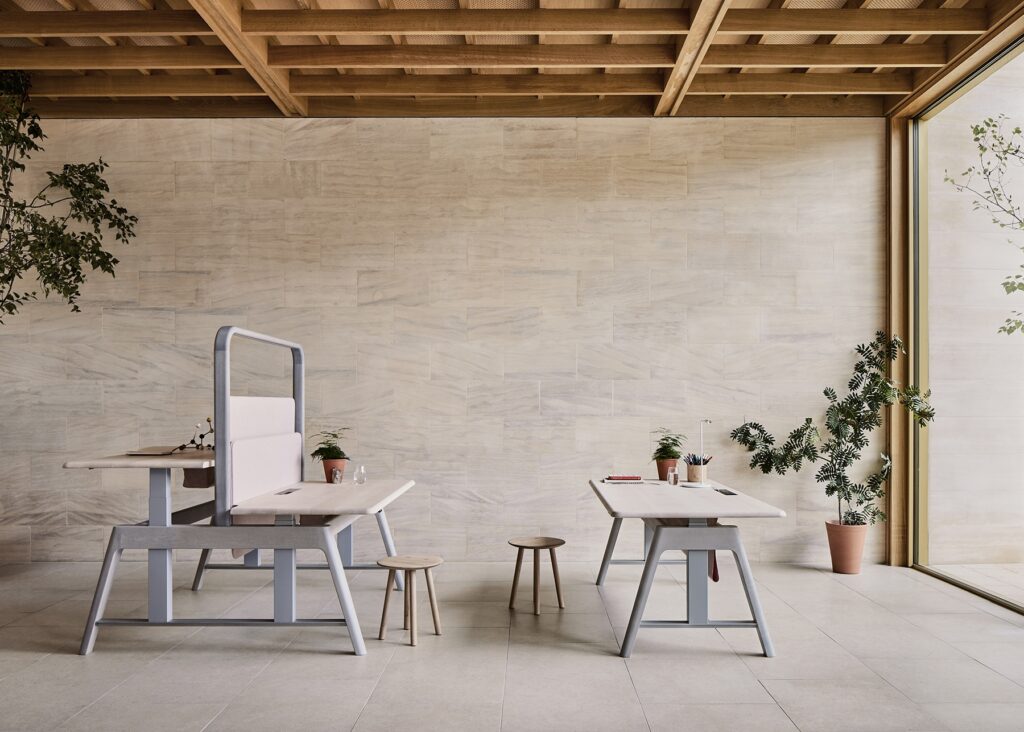 What was your design & creative process when working on the "Sage" Furniture set for Benchmark?
Benchmark was interested in creating a workplace furniture collection inspired by a sense of kinship—each piece should feel related and sit comfortably together, but also serve different functions and have its own unique traits.
At Rockwell Group, we like to collaborate with partners on products that tell a story, and we thought there was a really interesting dynamic between Benchmark's simple approach and use of natural materials and our interest in theatrical vibrancy and elegance.
We believed we could create this "family" of furniture that told a story about wellness and adaptability. We started with a very simple question, which was, "What do people need to feel comfortable at work and at home?" If there is a trend in workplace design—it's that wherever we work, whether it's in an office, a hotel lobby, or at home—it's that workplaces are personal spaces.
Adaptability, privacy, and an appropriate sense of scale are key to establishing well-being in your personal space. Transformation is also key. Many of the pieces in the collection serve more than one purpose. We wanted to create a product that is as good for people's well-being as it is for the planet, so we used the tenets of biophilic design to frame the collection. This meant natural materials, colours and textures, rounded profiles, and inviting ergonomic shapes.
When was the "Sage" collection launched?
Launch Date: 100% Design, September 18-21, 2019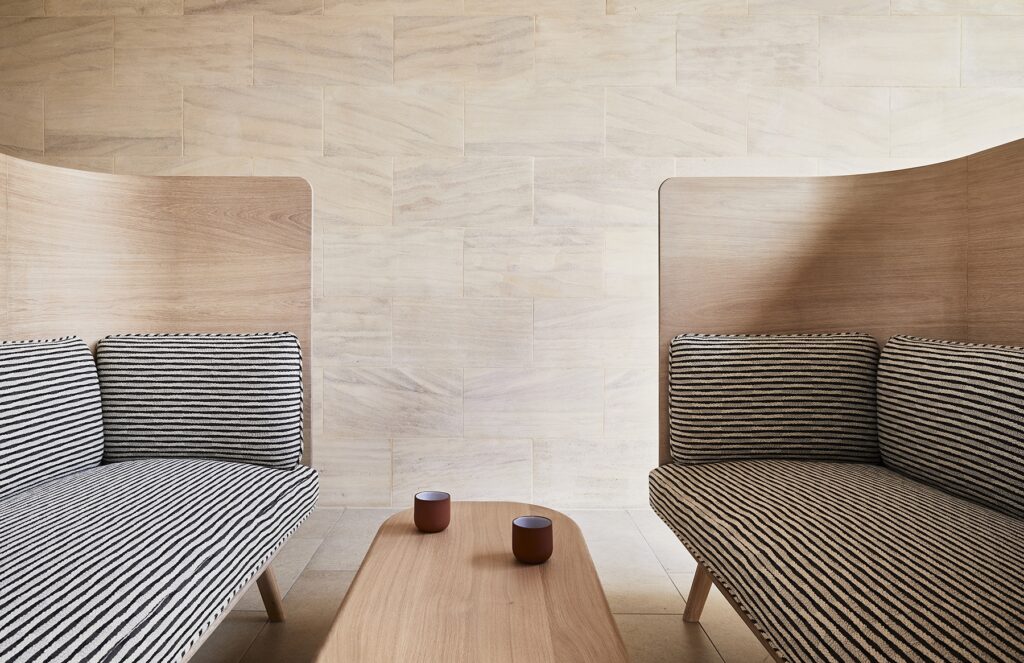 What are you working on now? What is in the pipeline for you?
This spring, we are thrilled that Phaidon will publish Drama, a rigorous exploration of David's principles and ideas in action, found in examples from both architecture and theatre, from both inside and outside the firm.
We're looking forward to the opening in the fall of FUTURES, an exhibition celebrating the 175th anniversary of the Smithsonian. Located at the 1881 Arts & Industries Building in Washington, D.C., the exhibition is a preview of the future-oriented, dynamic content that the AIB will host after the building's renovation: A prototype for the building's next big chapter and its first major exhibition in 20 years.
OpenStage NYC is a new initiative that utilizes portable staging to help arts organizations move to outdoor performances this summer.
What is your secret to creativity?
Creative friction is an engine for many of our projects and is always nurtured in all our projects. To achieve this we encourage design teams to be a mix of very experienced and younger, wise and green, specialist and generalist, dreamers and pragmatists.
As for good designers, I think they have an overabundance of the curiosity gene, are very willing collaborators, and just have an unbridled passion for new ideas.
My focus has always been on uncovering opportunities in every project, making a difference, making something that hasn't been done, to make something new, regardless of scale or type – that helps me stay curious.
Last, what would be your best advice to young talented Designers?
I tell students and young designers to look for ideas and solutions in the uncharted spaces between disciplines, between typologies. I think the "in between" space, and the edges and boundaries of a discipline, are where fresh ideas are born.