In the heart of Nagasaki, a city steeped in history and cultural exchange, a remarkable beacon of hospitality has emerged – the Hilton NAGASAKI. This exquisite hotel, adorned with 200 meticulously designed rooms, stands proudly in front of Nagasaki Station, beckoning leisure, tourism, and business travelers into a realm of unparalleled luxury. The crowning jewel of this architectural masterpiece, however, lies not only in its opulent interiors but in its captivating illumination – a feat that has earned it prestigious recognition at the LIT Lighting Design Awards of 2022.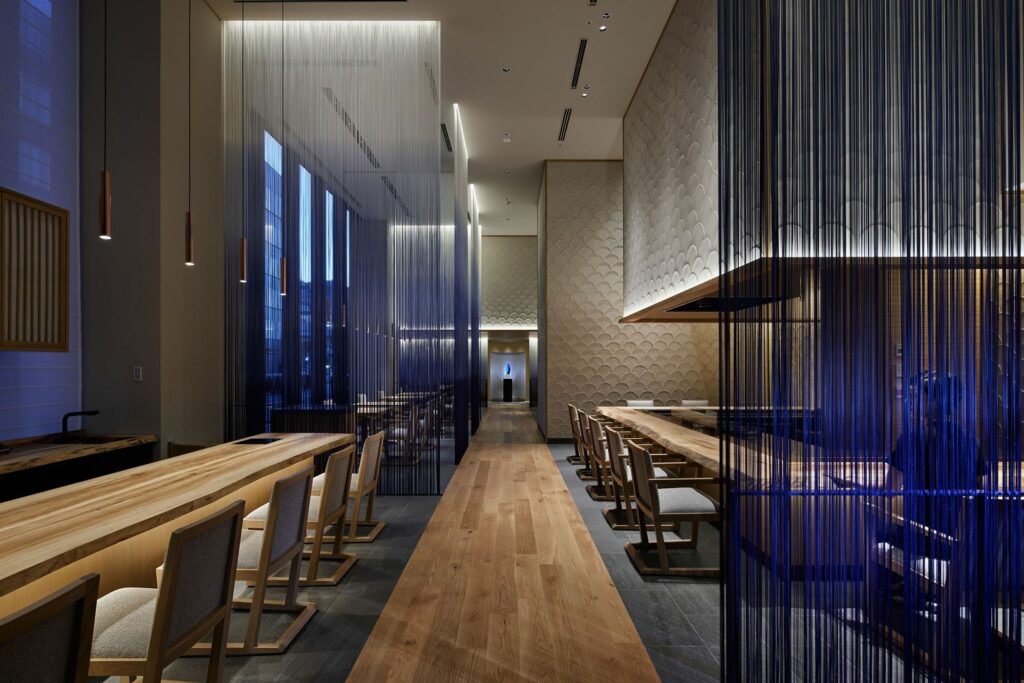 The brainchild of the visionary minds at Illumination of City Environment, led by the ingenious duo of Masanobu Takeishi and Yukio Hashimoto, the Hilton NAGASAKI's lighting design is a symphony of artistic expression and functional brilliance. Collaborating seamlessly with the interior design prowess of hashimoto yukio design studio inc., their combined efforts have culminated in a harmonious dance of light and space.
The driving force behind this luminous masterpiece is the philosophy of "Wonder NAGASAKI." A sentiment that encapsulates the city's unique history as a bustling trading hub and a melting pot of diverse cultures. This narrative threads its way through the hotel's very fabric, with each area meticulously curated to pay homage to the city's rich heritage. Themes like "PORCELAIN," "KARAKAMI (Chinese paper)," "SHIP & SEA," "KITE," and "HASAMIYAKI (ceramics)" unfold seamlessly, creating a sensory journey through Nagasaki's captivating past.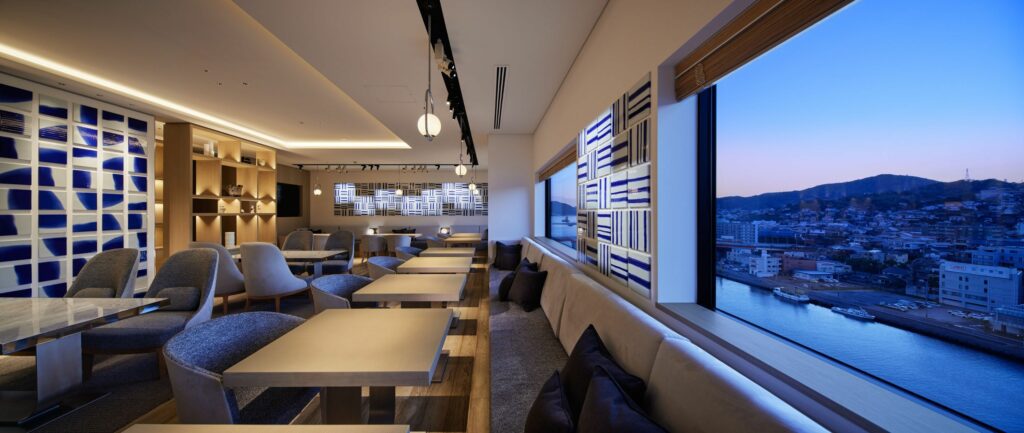 Central to this narrative is the art of lighting, wielded masterfully to not only enhance the visual experience but to craft an atmosphere that is both inviting and enchanting. The lighting plan deftly balances the need for optimal brightness, while judiciously eliminating harsh glare. Every corner of the hotel exudes warmth and comfort, beckoning guests to immerse themselves in the ambiance. Moreover, a conscious choice towards energy efficiency has been at the forefront of this design, with the exclusive use of LED lighting solutions.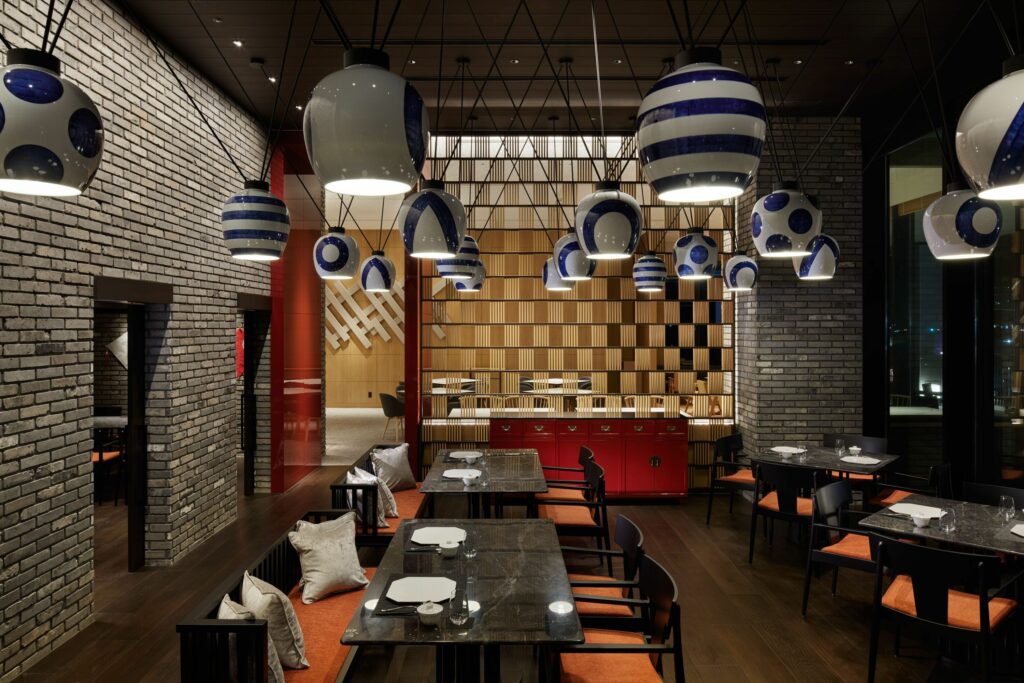 A true testament to the integration of nature and design, the architecture ingeniously incorporates daylighting into its common areas. This symbiotic dance with natural light serves as the canvas upon which a sophisticated light control system paints its strokes. As the sun makes its daily journey across the sky, the hotel seamlessly adjusts its lighting to mirror the ever-changing moods of day and night. Not only does this evoke a sense of enchantment, but it also conserves energy, underscoring the hotel's commitment to sustainability.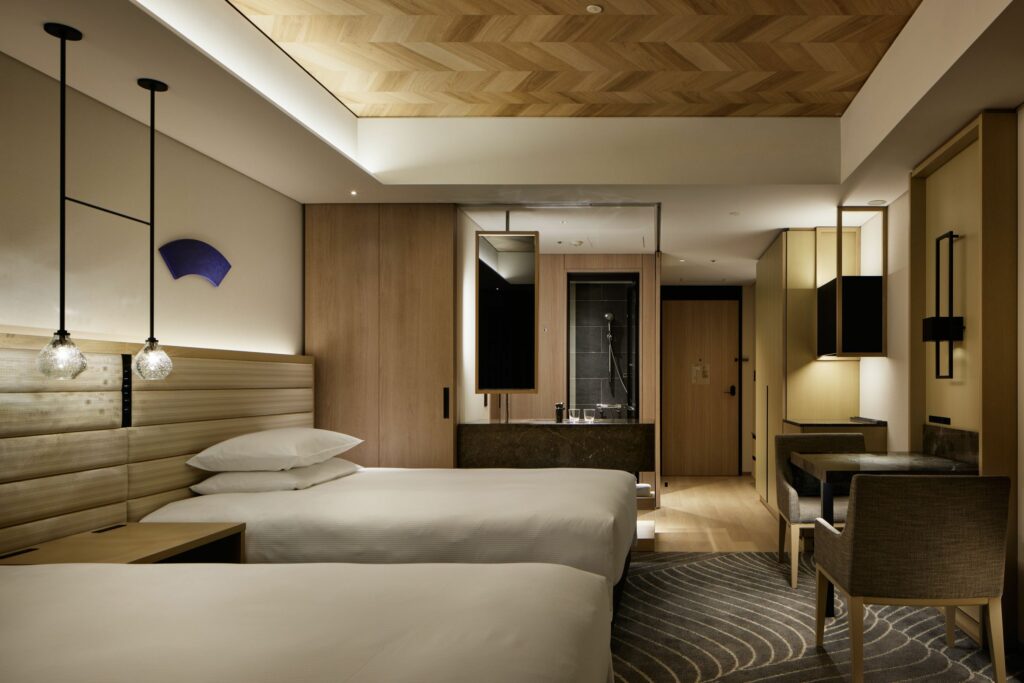 The Hilton NAGASAKI's lighting design is not just an embellishment; it's a testament to the power of illumination to elevate spaces to unparalleled heights of elegance and allure. In a world where aesthetics and functionality dance hand in hand, this masterpiece stands as a glowing example of the possibilities that unfold when creativity meets technology. As we gaze upon this triumph of design, we are reminded that light is not just a tool; it's an art form that has the power to shape our perception, emotions, and experiences.