Light is a fundamental element in architecture, playing a crucial role in shaping our experiences within spaces. From enabling visibility for our daily activities to evoking emotions and creating ambiance, the significance of lighting design cannot be overstated. Whether it's the warm glow of natural sunlight or the strategic placement of artificial lights, the right lighting system can transform spaces, enhancing their visual comfort and aesthetic appeal.
At the forefront of innovative lighting design is Hervé Descottes, a visionary designer who draws inspiration from the world around him. According to him, the biggest inspiration comes from daily life, the morning sun, and the places he does in the evening. All of this compiles a lot of story images. He also explains that good lighting and a good project always complete each other.
Hervé Descottes has been recognized many times by the lighting design and architecture community. As a notable designer, he has received many awards from the International Association of Lighting Designers, the Illuminating Engineering Society, the New York City Illuminating Engineering Society, the American Institute of Architects, and more. Furthermore, he is also the author of Ultimate Lighting Design and co-author of Architectural Lighting, Designing with Light and Space together with Cecilia E. Ramos.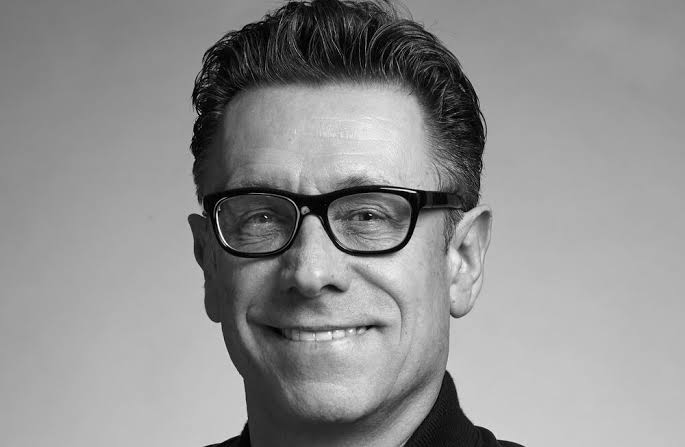 Born in Dijon, France Hervé Descottes migrated to The United States in 1993 and founded L'Observatoire International. Living in France until his twenties he has always been amused by his surroundings. After establishing the company it became successful and gathered the current team.
Descottes has personally created the lighting concepts for all projects that were designed by L'Observatoire International. Some of the projects that Descottes has worked on include De Durgerdam, Dar Mima Restaurant, and Bathhouse Studios. These projects reflect the personal approach Descottes has taken in each of them.
De Durgerdam, for instance, is located in Amsterdam, The Netherlands, and is a boutique hotel hidden amongst tall grass along the water's edge. It is the perfect way to immerse yourself in the Dutch culture and experience a luxurious stay in the country. The way the lighting has been installed also underlines the philosophy of the designer. Another example of the work of Descottes is Dar Mima Restaurant which aims to bridge the West and the East. It is a festive meeting place with a touch of oriental culture.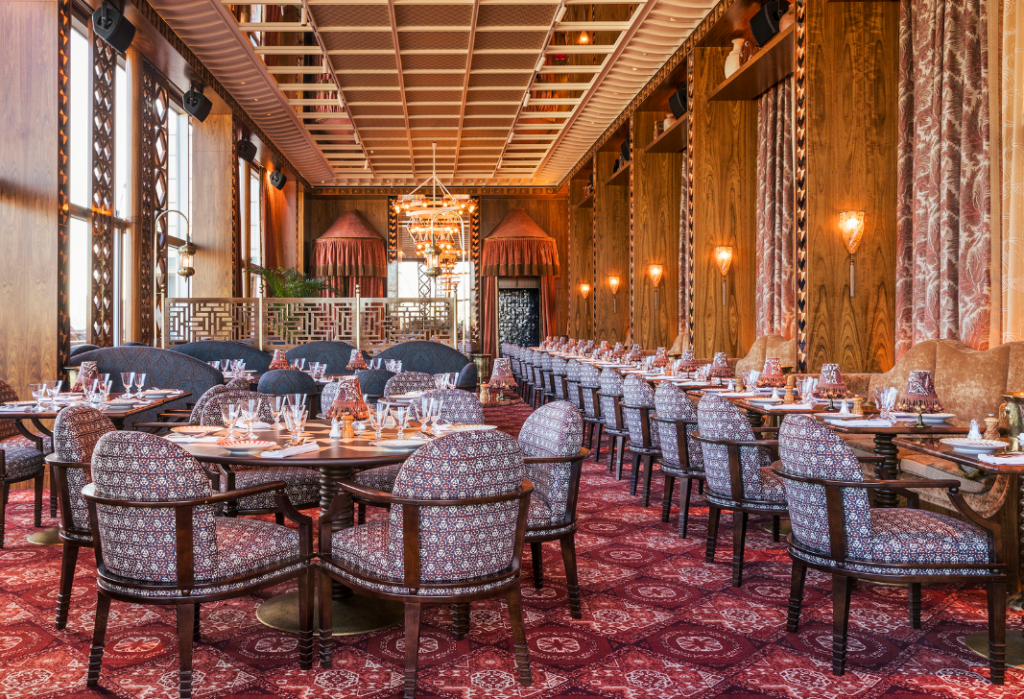 And while these are some exemplary projects of Descotte's work, he also sees and perceives light in his project as interactions with surfaces and objects while these elements only exist in the presence of light. Therefore, without light, our perception of the world would be completely different. On a more practical level, light ensures visibility. It can also establish spatial hierarchies and sequences within a space.
One of the main goals of Hervé Descottes' studio is to harmonize natural and artificial lighting in order to build an environment. That in comparison to the inspiration from the existing environment creates the successful projects of L'Observaroite International.
D5 magazine asked the designer what his advice to any emerging lighting designers would be. He focused on following your heart and feelings. "Trust your gut and don't give up! It's an amazing field. You require a very different type of skill from being extremely technical and understanding the technology. You have to understand your heart, your feelings, and be able to find the right balance between technology and emotions."
For this year's Milan Design Week L'Observaroite International focused on the power of fundamentals. The main focus of the project has been to draw inspiration from materials and express it through skilled know-how. The materials and techniques used by the studio to achieve this effect come from hand embroidery of rugs with graphic motifs, blown glass for minimalist lamps, and traditional upholstery for a simple chair.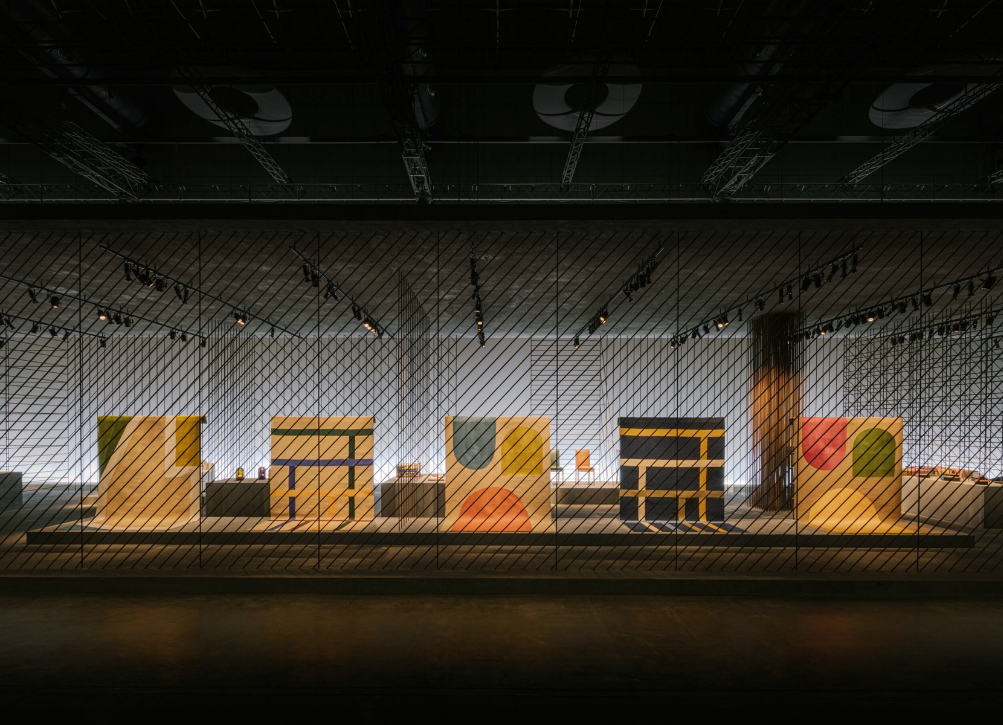 Last year, for the Milan Design Week Hervé Descottes and studio L'Observaroite International worked on a project focusing on light. The constructions in the shape of water towers are light. Made of food and covered with translucent colored paper, they radiate light. L'Observatoire International has been invited by Hermès to develop the lighting scheme for the 2022 Hermès' collections exhibition at the Milan Design Week with designer Studio CMP.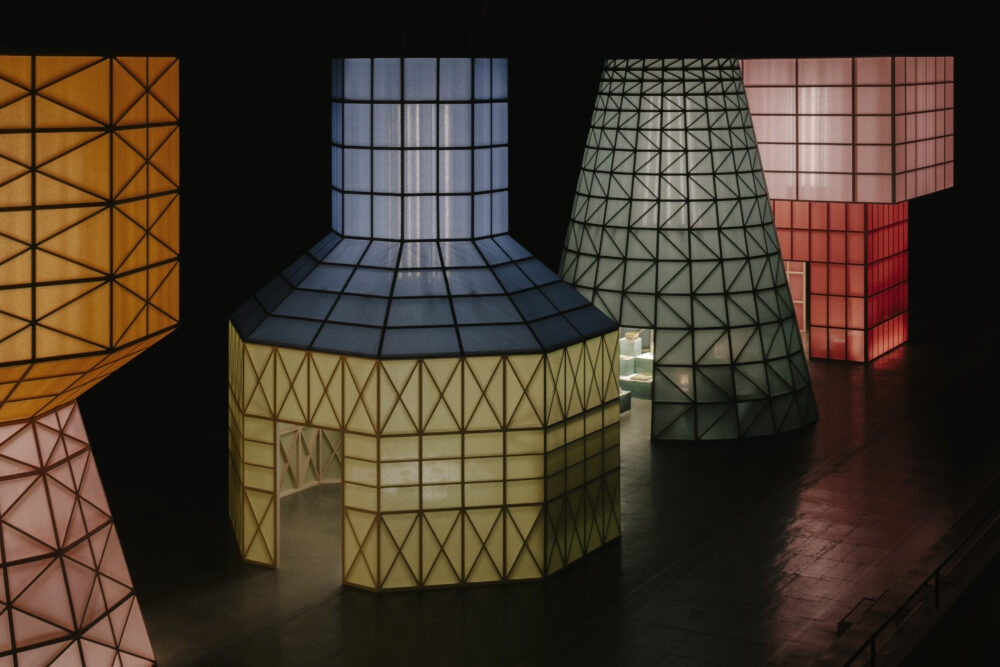 When asked if he has any upcoming projects or collaborations he could tell us about, Descottes answers:
"I am very busy. I think we have a lot going on these days. From the expansion of the Fondation Cartier in Paris – a great place for temporary exhibitions – to some beautiful hotel restaurants.
We have incredible designs in the works for the Guggenheim in Abu Dhabi. That project is now taking shape, it's under construction, and when you look at the pictures and understand its scale, it is very impressive. We are also in the process of working on a renovation here in New York, and a beautiful school academy with Jean Nouvel in Singapore. Many great projects, and I feel very fortunate."