In the realm of home accessories, a new collection is set to make waves and capture the hearts of design enthusiasts. MÄVINN, the latest offering from IKEA, shines a spotlight on the beauty of handmade crafts while providing job opportunities for vulnerable communities across Asia. Featuring a diverse range of items, including baskets, rugs, lampshades, aprons, bags, cushion covers, and a wall organizer, MÄVINN encapsulates the essence of traditional craftsmanship with a contemporary twist.
Paulin Machado, a designer at IKEA of Sweden, explains, "Our initial idea was to emphasize craftsmanship and bring the person who made the product to the forefront. This led us to think about the experience of visiting a local craft market: the interesting objects you might find there and the people selling their crafts. Every item has a distinctive look and rustic feel of a handpicked item, blending colourful splashes with natural materials through embroidery and woven designs where their handmade nature gives its uniqueness."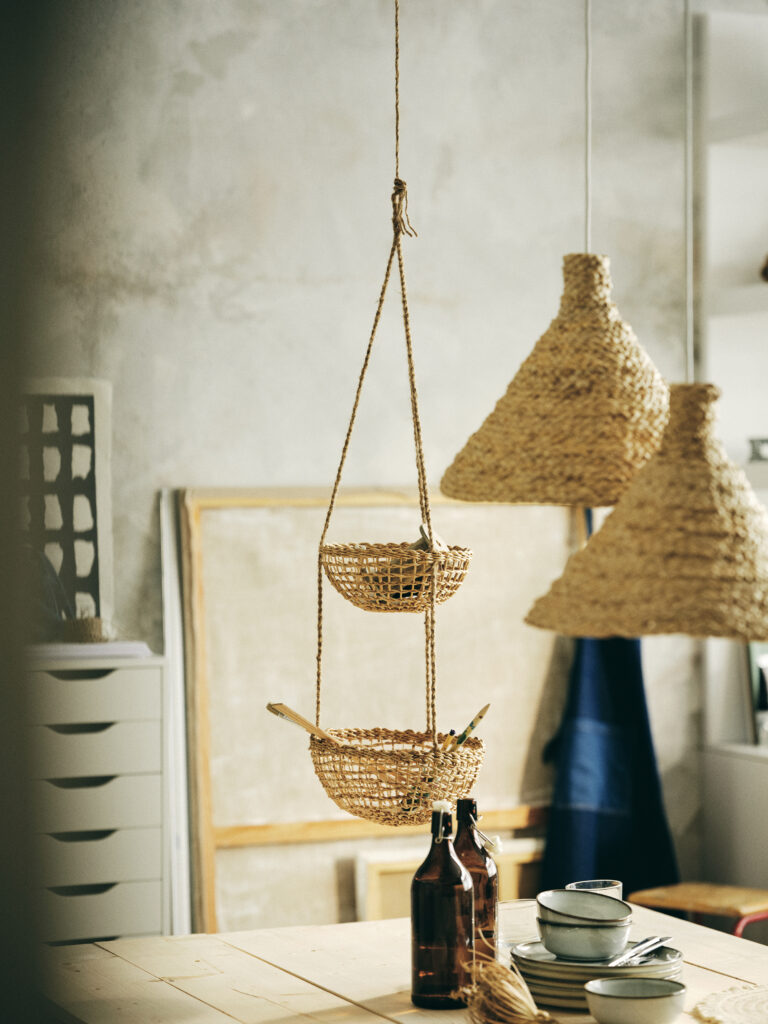 What sets MÄVINN apart is not just its aesthetic appeal, but also the materials and techniques used in its creation. The collection utilizes leftover denim, natural fibers, and handwoven textiles to craft its exquisite pieces. Embellished with intricate embroidery and tactile details, each item tells a story of tradition, creativity, and skilled artistry. By collaborating with social businesses across Asia, MÄVINN is not only a testament to cultural heritage but also a means of empowering communities and providing valuable job opportunities.
The materials for MÄVINN are carefully selected for their durability and renewability. Cotton, over-run materials from denim production, and natural fibers like paper made from the bark of mulberry trees, banana fiber, and jute are the primary components. Sourced locally in Bangladesh, India, Thailand, and Vietnam, these materials not only contribute to the collection's sustainability but also create employment opportunities throughout the sourcing and production processes. The unique combination of materials and production techniques showcases the skills and expertise of the seven social business partners involved, resulting in diverse products that celebrate talented weavers and craftspeople in their respective communities.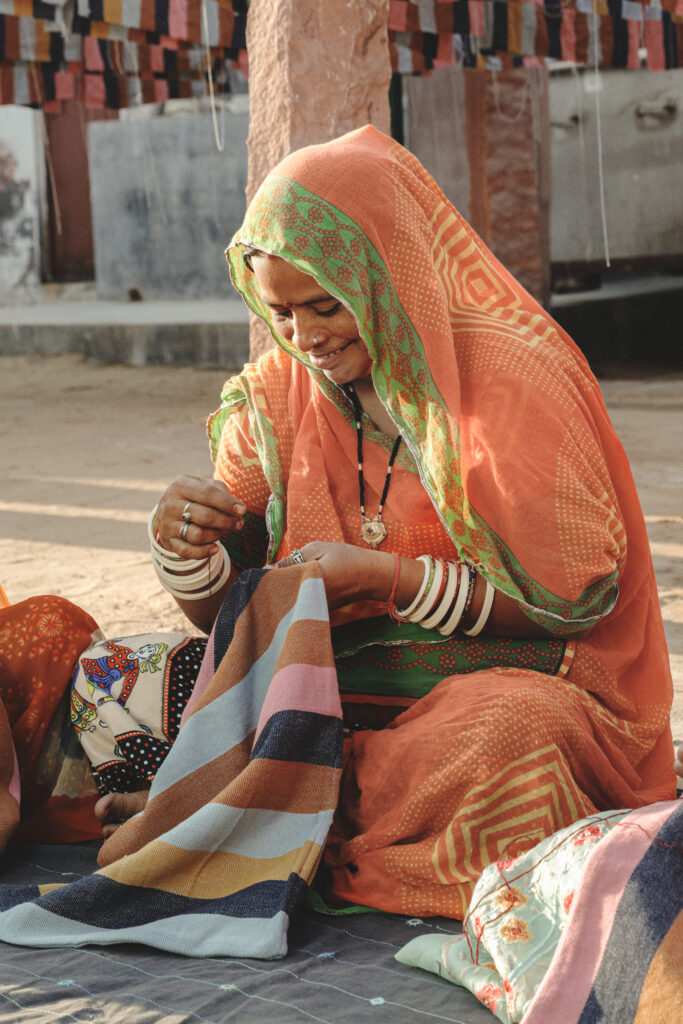 For IKEA, collaboration with social businesses has been a long-standing commitment. Since 2012, the company has been working with these enterprises to create long-term job opportunities and improve livelihoods in rural areas and vulnerable communities. MÄVINN represents the second global social entrepreneurship collection from IKEA, and it marks the first in an annual series that will bear its name. The collection's title, "MÄVINN," derived from a dialect spoken in Småland, the birthplace of IKEA, signifies having the wind at your back—an apt description for a collection that seeks to propel artisans and their communities towards a brighter future.
Maria Vinka, a freelance designer at IKEA of Sweden, shares her experience of collaborating closely with local artisans, stating, "As a designer, it has been a joy to work closely with local artisans, infusing their skill and creativity into every piece. Not only does it celebrate traditional craftsmanship, but it also creates meaningful job opportunities for those in need. With MÄVINN, we can support artisans and their communities while making handcrafted items accessible to people all over the world."
Design enthusiasts around the globe eagerly anticipate the arrival of the MÄVINN collection, which is scheduled to launch globally in June 2023. From its vibrant colors and unique textures to its underlying social impact, MÄVINN is poised to captivate individuals who appreciate the artistry of handmade products.