Giannone Petricone Associates presents Stock T.C., a culinary emporium that began with a conversation about creating an original gastronomic experience offering fine ingredients, prepared foods, and vibrant dining.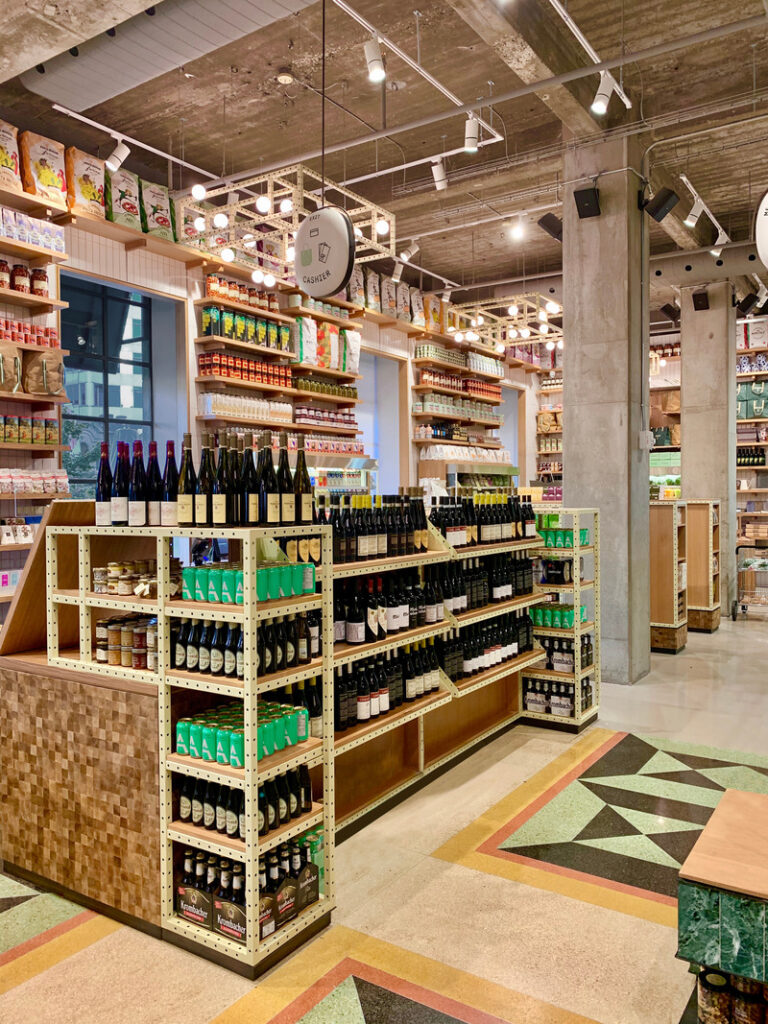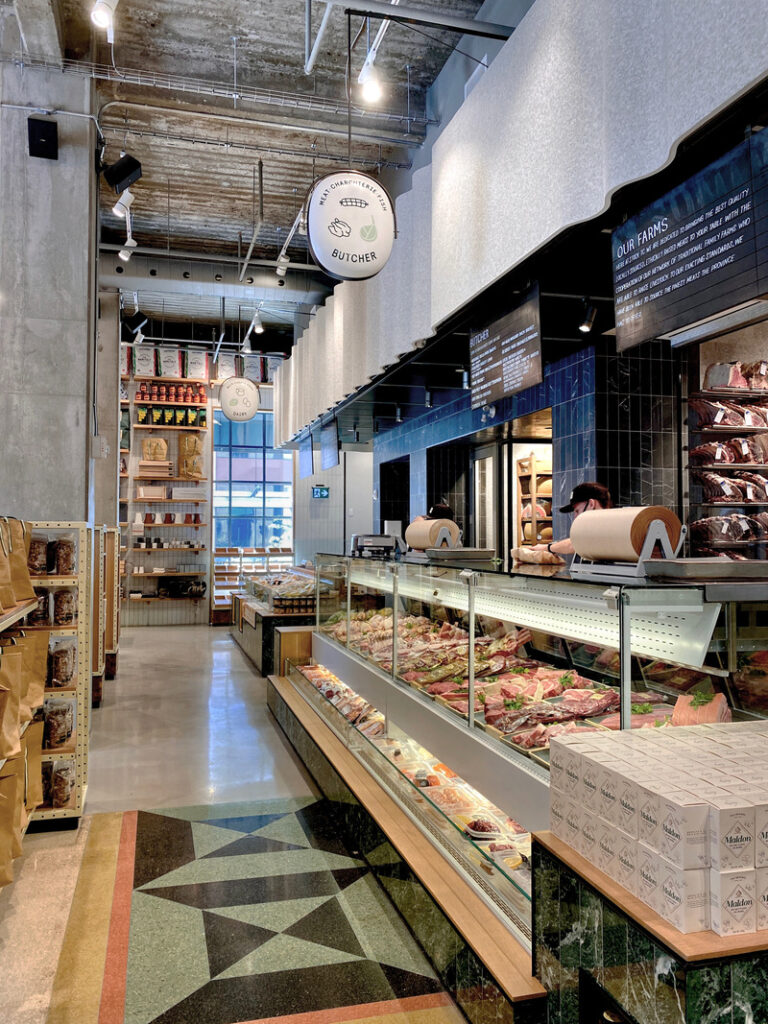 Giannone Petricone's response began with a name: STOCK T.C. implies stocked shelves, chicken stock, stockyards — essential building blocks from which to create a theatre of food, considered and presented in a trajectory from raw to refined.
Within a landmark postal station, STOCK T.C. offers an open market at grade, a 200-seat bistro on the second floor, and a third-floor garden room event space with a circular bar and roof terrace that takes full advantage of its sweeping views.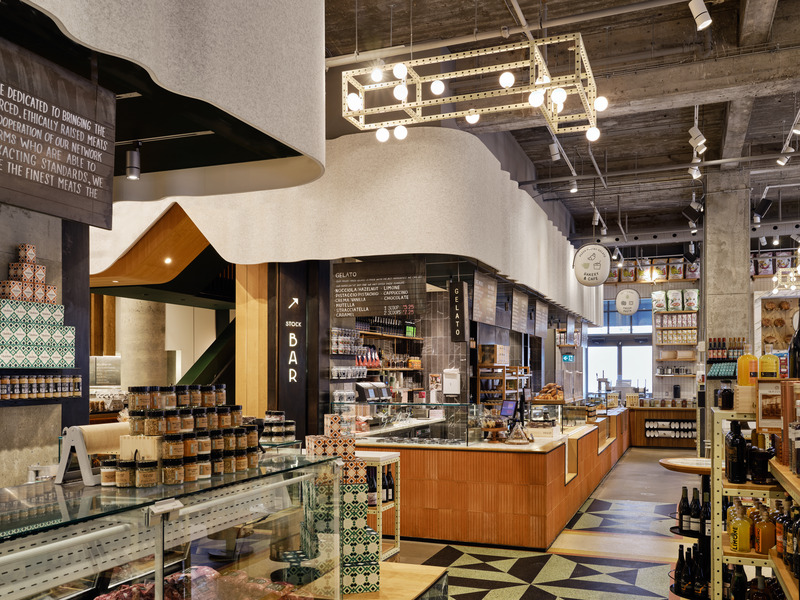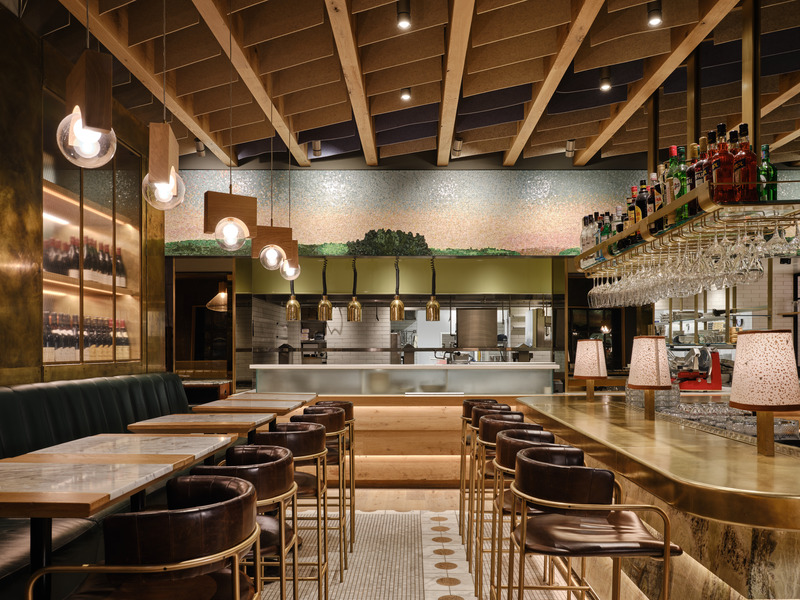 To restore and repurpose the 1936 limestone building, the design team lined the perimeter walls with a second skin spaced from the original shell and then hung shelving, lighting, and acoustic-dampening textures from it. The omnipresence of food preparation, with a clear 'backstage' treatment, mixes with the building materials to entertain the senses.
Just as bountiful shelves and counters display raw ingredients and comestibles, and the restaurant serves artfully finished plates, Giannone Petricone introduces materials and architectural elements interpreted in degrees of unrefined to refined. This progression unfolds as one moves from the ground-level market and self-serve tavola calda to the bistro, bar, and event experiences on the second and third levels.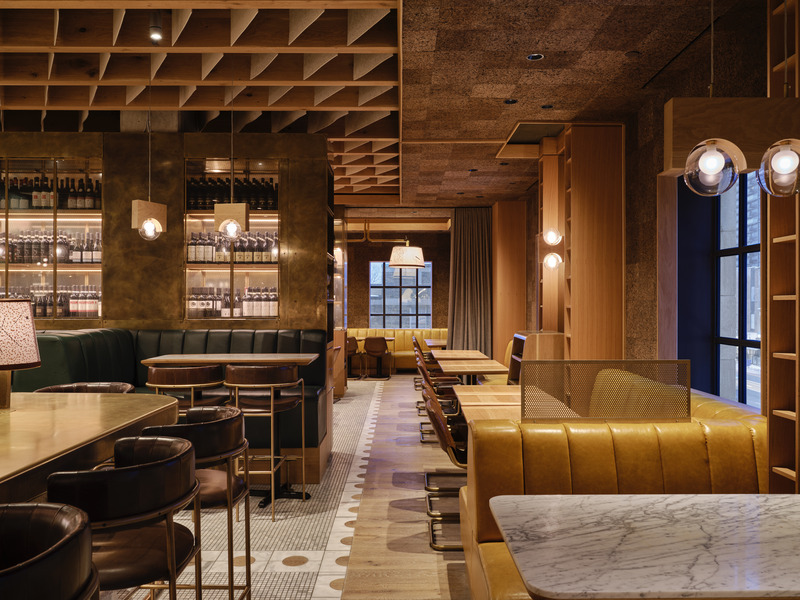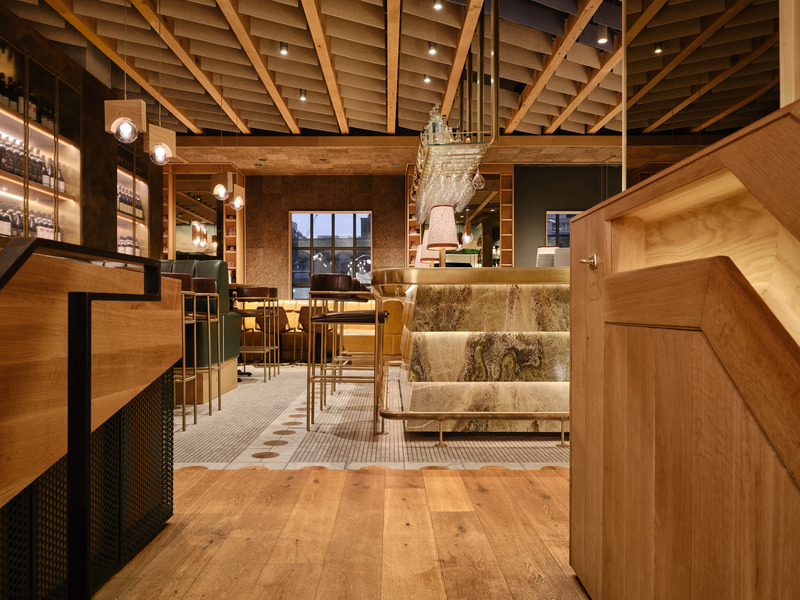 The stacking of spaces, and the charged thresholds between them, are enriched by vestiges of the historic building's original purpose, such as custom 'coffer' lights, postage stamp-patterned mosaic flooring, and felt ceiling baffles reminiscent of filing cabinet dividers.
Situated on a public plaza that once served as a historically important gathering place, Stock T.C. continues to draw people together, reanimating this civic corner with a wonderful new cultural experience.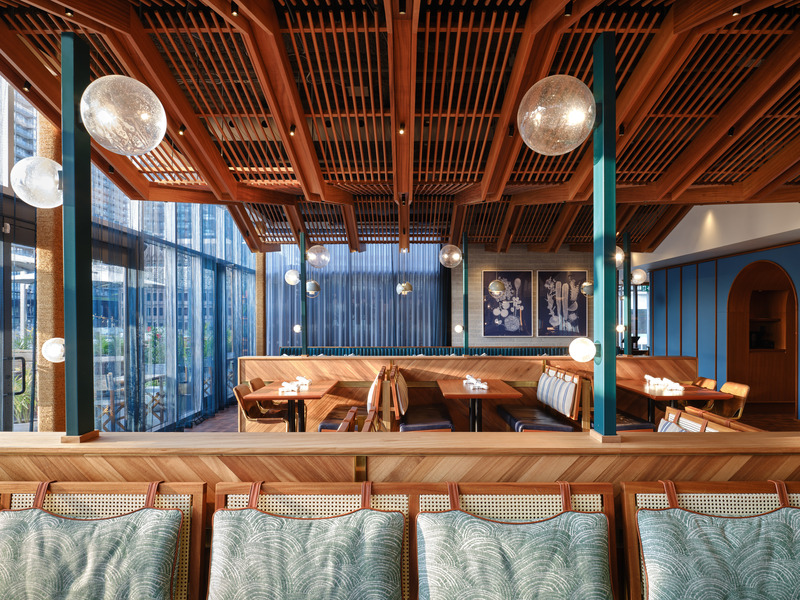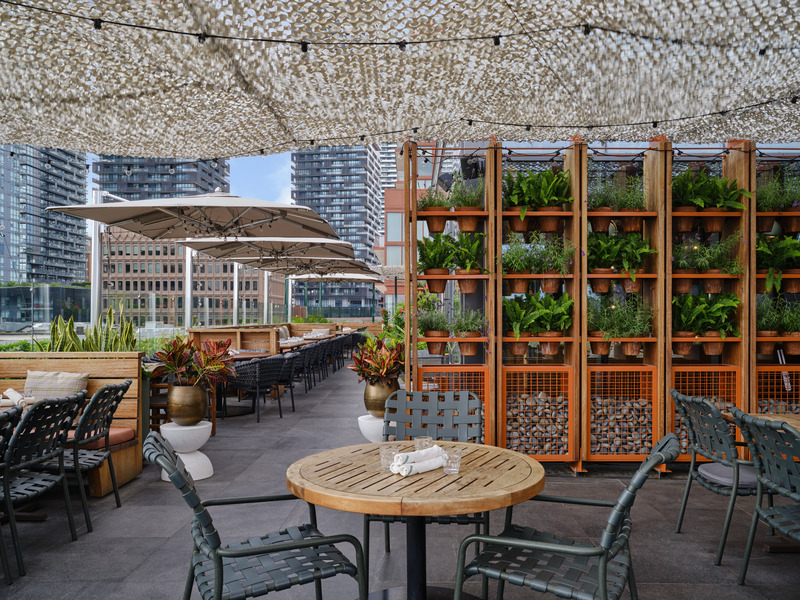 Source: v2com newswire