In the heart of Vilnius, Lithuania, Bokšto Skveras is a project that shows the transformative power of architecture. Designed by Studio Seilern Architects, led by the visionary Christina Seilern, this mixed-use quarter has breathed new life into a dilapidated UNESCO World Heritage site. Through a creative and contemporary approach to restoration, the project blends the charm of historic architecture with the functionality of modern design.
Christina Seilern, the lead designer, collaborated with a talented team to bring Bokšto Skveras to life. Working alongside Aleksandras Gvildys, an accomplished architect, and the interior design expertise of ArchDesign, the project unfolded with a holistic vision. The lighting design by IBU and construction executed by PST added layers of expertise, ensuring a harmonious integration of various elements.
Bokšto Skveras encompasses six historic buildings and courtyards, including the renowned Savičius Hospital and St Elizabeth Chapel. The restoration journey began with extensive archaeological investigations and research, laying the foundation for a project that celebrates the preservation of original baroque architecture. A standout feature is the innovative construction of steel slats for the roofs, a bold architectural intervention that preserves the original roof forms while introducing light-filled roof accommodations. This approach not only pays homage to the site's heritage but also serves as a symbol of forward-thinking design.
Environmental sustainability was a paramount consideration throughout the project. Studio Seilern Architects incorporated passive solutions and utilized improved building materials to minimize the ecological footprint. The architects' commitment to sustainability extends beyond the preservation of the past, showcasing a responsible and forward-looking approach to design.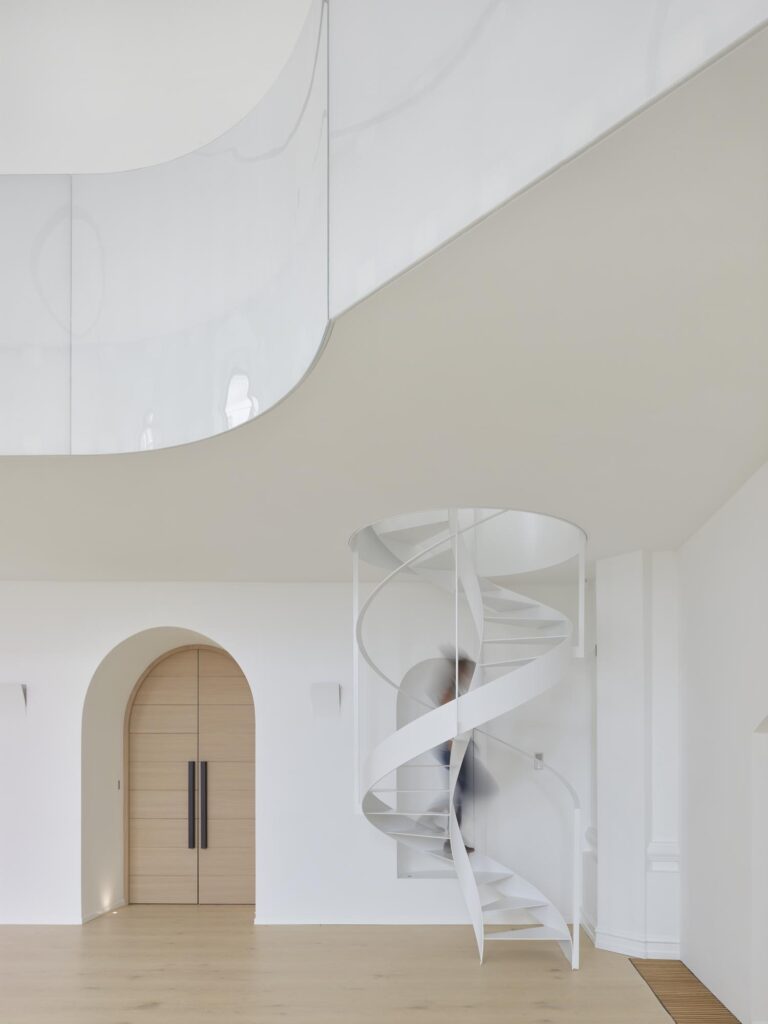 The project accommodates a range of functions, including apartments, a spa, and a restaurant. These contemporary additions, though minimal, tastefully integrate with the heritage structures, offering a seamless blend of the old and the new. As a revitalized UNESCO world heritage site, Bokšto Skveras is not just a physical space; it's a celebration of architectural expertise, contextual understanding, and a passionate commitment to preserving our cultural heritage for generations to come.
Photo Credit: Roland Halbe