Etat-des-Lieux, a contemporary lighting system defined by its variable silhouette, pays homage to the scenic mountains and their majestic reflections in nearby waters.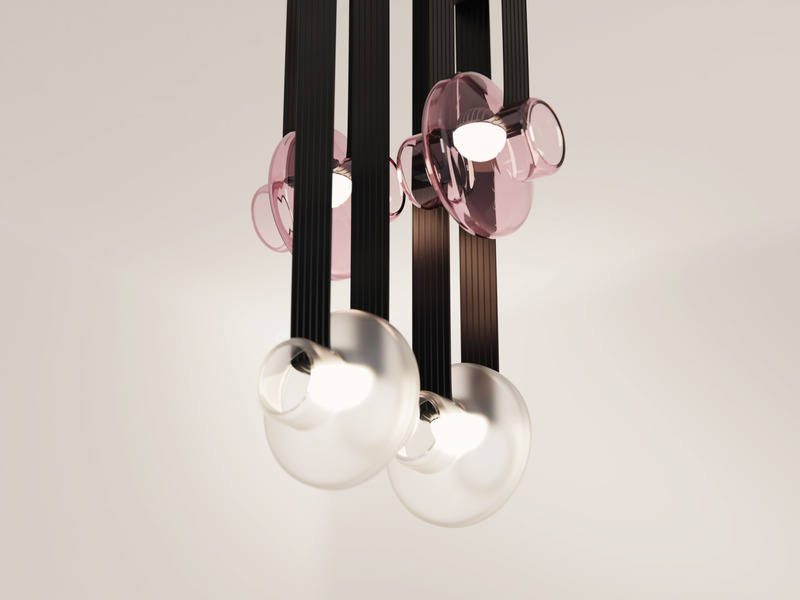 Thanks to its innovative design concept, Etat-des-Lieux gives you unlimited light and shape modulation options. Inspired by the beauty of the landscape surrounding our Studio, the Etat-des-Lieux lighting system is infused with precision and poetry. Etat-des-Lieux won the Archiproducts Design Awards 2020.
Etat-des-Lieux is the only lighting system to feature a wide, flexible, conductive cable. Designed and manufactured exclusively for Etat-des-Lieux, it supports the light modules while supplying them with power. Elegantly finished in matte black, the cable's flexibility enables the spatial designer to create an infinite variety of configurations by playing with geometry and tension.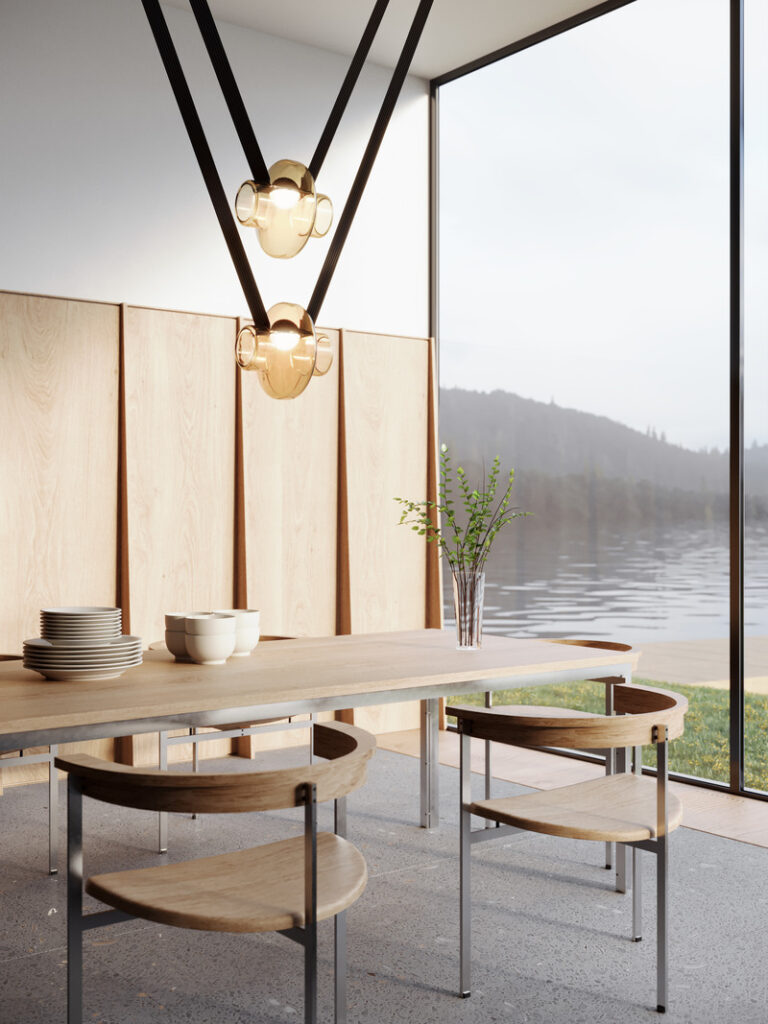 The hand-blown glass globe is available in 4 colours (transparent, pink, grey, and amber) in clear or frosted finishes. The globe houses the light module, made of anodized aluminium and frosted glass. The module can be positioned to direct light downward or up toward the ceiling.
Etat-des-Lieux delivers high-quality (>93 CRI), powerful LED lighting at 1288 lumens per module. Users can adjust the light temperature from warm white (2700 Kelvin) to cool white (4000 Kelvin). Also, dimming controls can be used to warm the light ("dim to warm", 2200 Kelvin) or to revert to the initial temperature, depending on the setting chosen.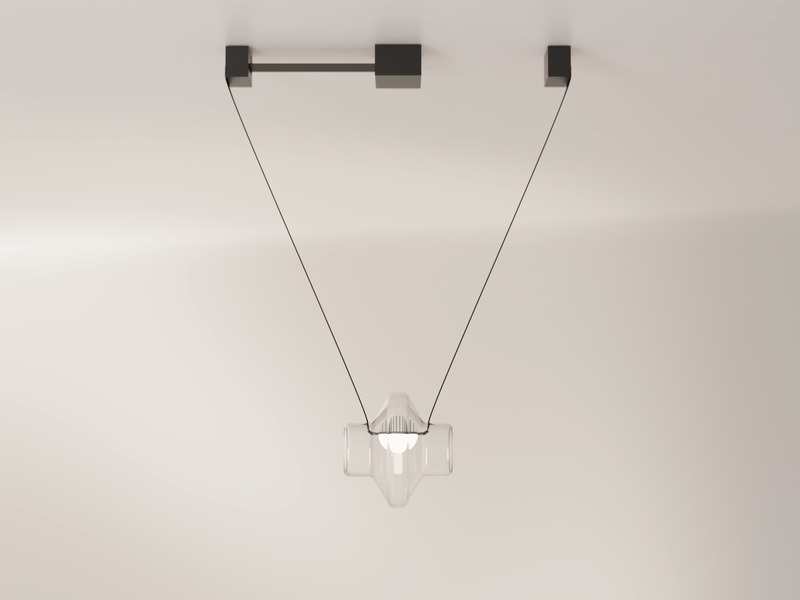 Clean-lined and aesthetically spare, the versatile structure can be configured according to the demands of any space it inhabits, whether public or residential. Starting from a base foundation of one light point, Etat-des-Lieux can be arranged in countless ways, growing in space in any orientation, it can include multitudinous light modules to create a monumental and striking centrepiece.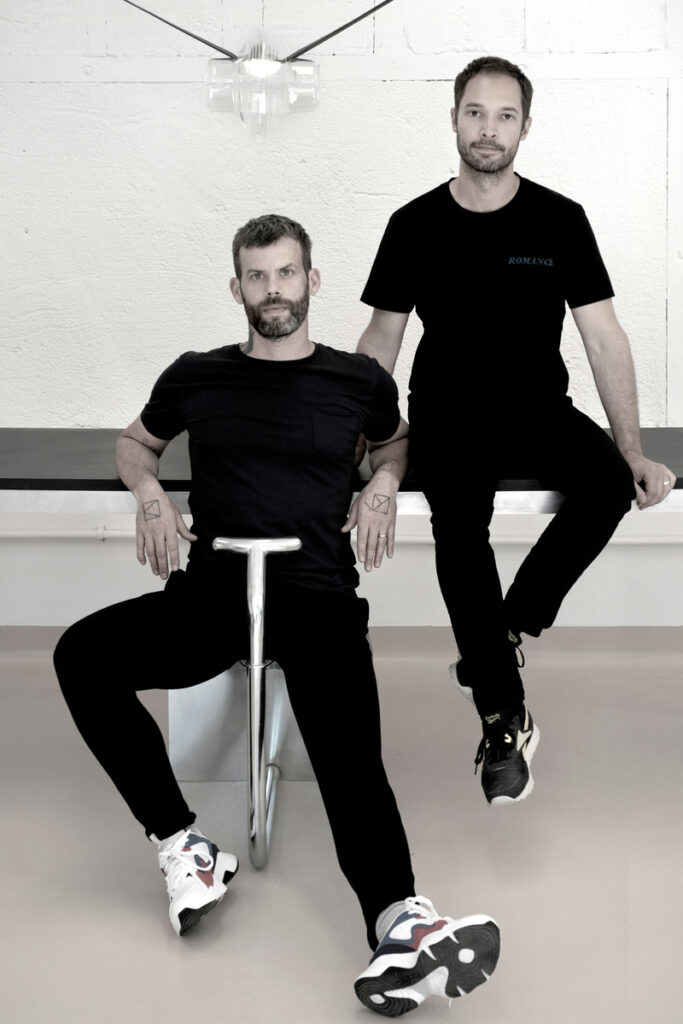 Source: V2com newsletter