As a new school year begins in the northern hemisphere, it's great to see the influence of product design on education and the way functional designs can enhance the learning experience for students of all ages. In this article, we will explore three outstanding projects that are making a significant impact on education and have recently been awarded at European Product Design Award.
Kaleidoscope by the School of Design at The Hong Kong Polytechnic University, China
Lead Designer: Choi Wing Tung
Design Team: Liem Pui Man, Liu Yin Lam, Yi-Teng Shih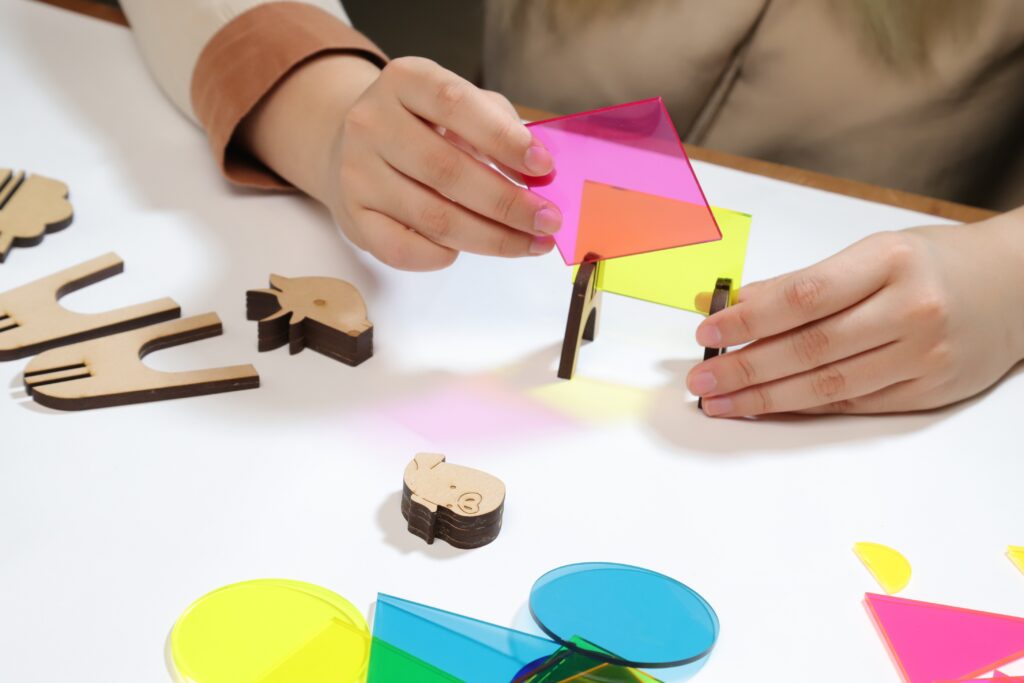 Kaleidoscope is a vibrant color education play-kit designed for kindergarten children. This project by Choi Wing Tung and her talented team is proof of the power of design in early education. The kit comprises loose parts, including colorful acrylics and wooden pieces, allowing children to explore the world of colors through play.
The acrylics come in geometric shapes like circles, triangles, and squares, representing primary colors that can be mixed to create various shades. The wooden pieces provide stability for creating structures, such as the legs of animals. Kaleidoscope offers different series, such as animals and cities, enabling children to craft their stories and characters by combining acrylics with wooden pieces. This project demonstrates how design can engage young learners and foster creativity from an early age.
Oti-Bot by TTS, United Kingdom
Lead Designer: Jed Brown
Design Team: Gemma Koch, Katie Hoy, Andrew Husband, Donald Rose
Concept Created By: Gemma Koch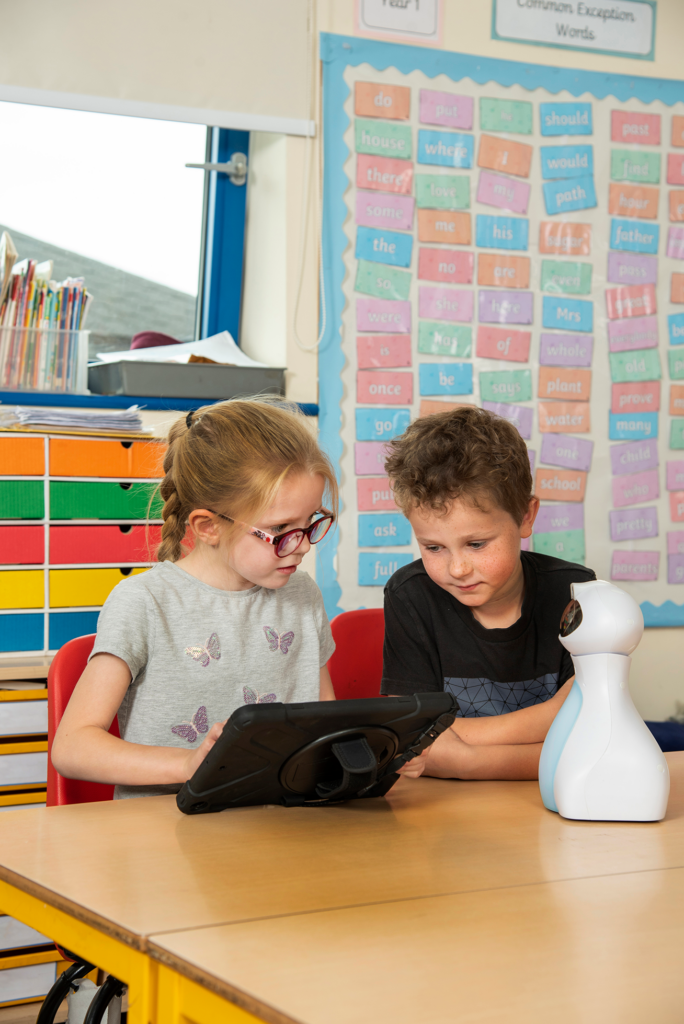 Oti-Bot is an educational STEAM (Science, Technology, Engineering, Arts, and Mathematics) robot designed to revolutionize 21st-century learning. Under the leadership of Jed Brown and the creative team, this innovative robot offers a plethora of educational opportunities that go beyond the traditional curriculum.
Featuring programmable functions like a pen holder, emotional expressions, head movement, capacitive touch sensors, and a camera, Oti-Bot empowers students to explore various subjects using robotics. It can be programmed to support computing outcomes while seamlessly integrating into other areas of the curriculum. This project exemplifies how design can prepare students for the evolving world of education by combining technology with creative thinking.
Mau Chair by Vinci Design Studio, Italy
Lead Designer: Vincenzo Vinci
Client: Foshan Huiyu Furniture Co., Ltd.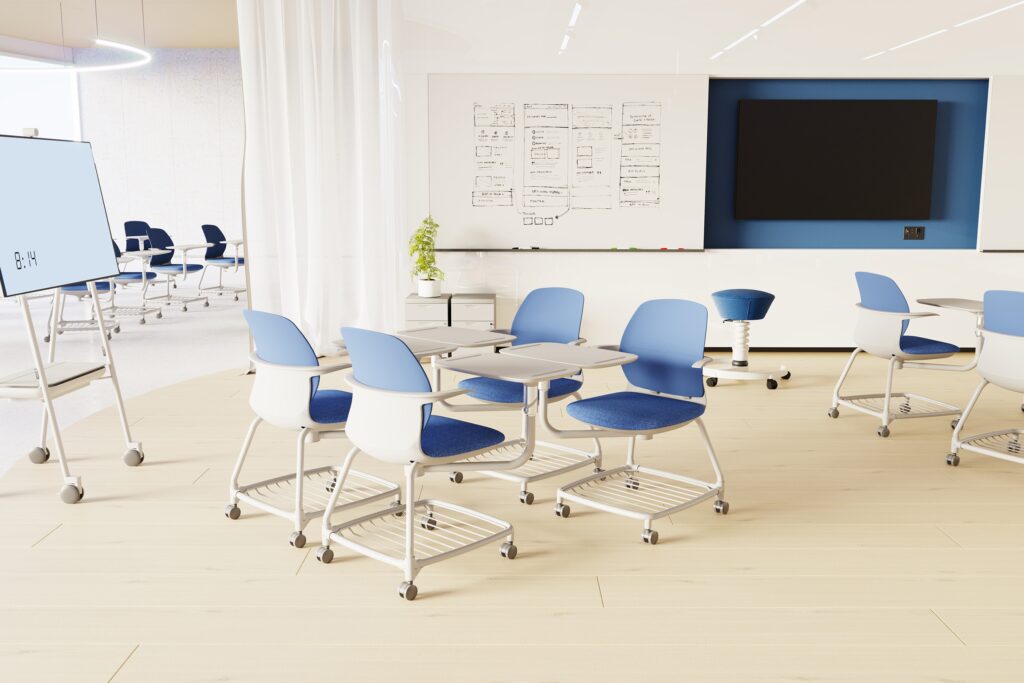 The Mau Chair project, led by the visionary designer Vincenzo Vinci, addresses the changing landscape of education with a focus on Active Learning. This innovative chair has been meticulously crafted to adapt to modern teaching methods that emphasize mobility, versatility, and adaptable classroom configurations.
Characterized by its inviting and soft design language, the Mau Chair features curved, three-dimensional lines that create a shell with overlapping layers of plastic. This unique design allows for customization with a variety of color combinations, making classrooms more engaging and vibrant. Vinci Design Studio's commitment to merging form and function results in products that align seamlessly with the principles of Active Learning, enhancing the educational experience for students.
Incorporating innovative product designs in education brings a refreshing and effective approach to learning. Projects like Kaleidoscope, Oti-Bot, and Mau Chair show us how design can inspire creativity, foster 21st-century skills, and adapt to the changing needs of modern education.