Header: Outdoor Wood Concepts
Depot Roel Vandebeek, led by designer Roel Vandebeek, has created an impressive acoustic wall cladding that can be used as an architectural element, the Woodface Acoustic panel.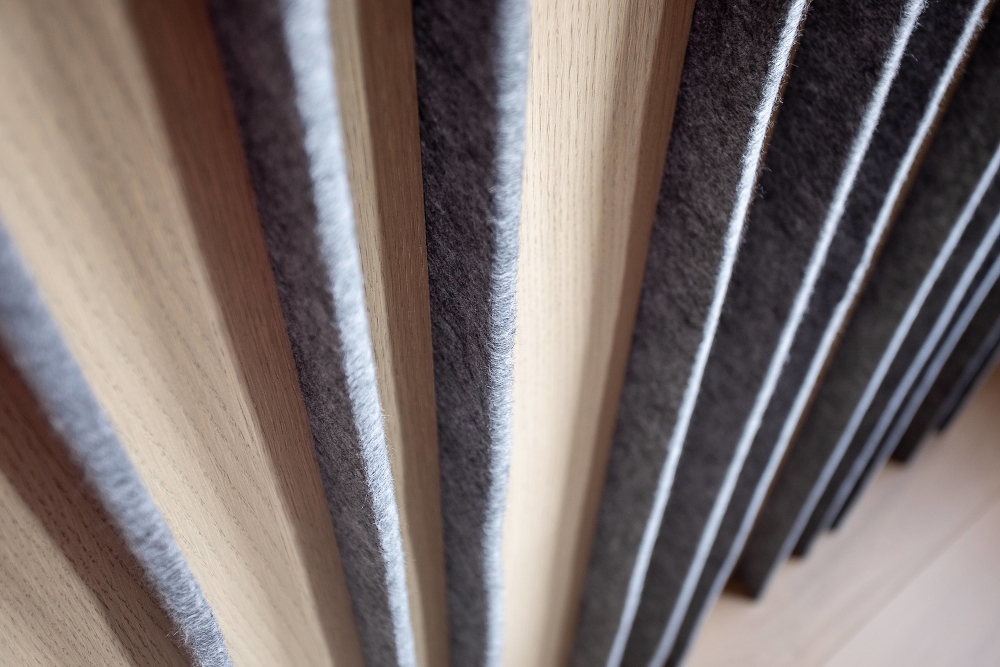 Design, Acoustics, and Cladding
The Woodface Acoustic is a high-performance panel that can be used as an indoor wall and ceiling cladding. Its simple and unique design consists of only two materials: veneered panels combined with recycled PET felt strips.
The felt strips are built perpendicularly to the grooves on the wooden plate, enhancing the acoustics quality while also giving the panel a unique look and feel. Actually, the Woodface Acoustic can be personalised to reach each buyer's desired sound absorbency or dampening just by varying the width and frequency of the felt stroke on the panel.
In other words, the acoustician can apply his measurement results to zones that the architect can translate aesthetically with Woodface Acoustic.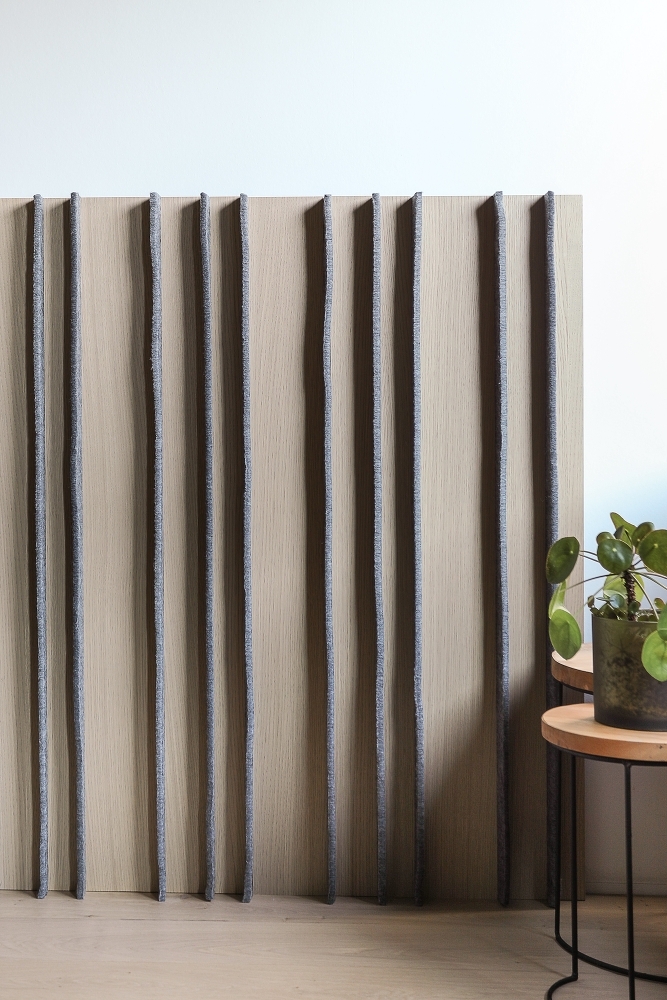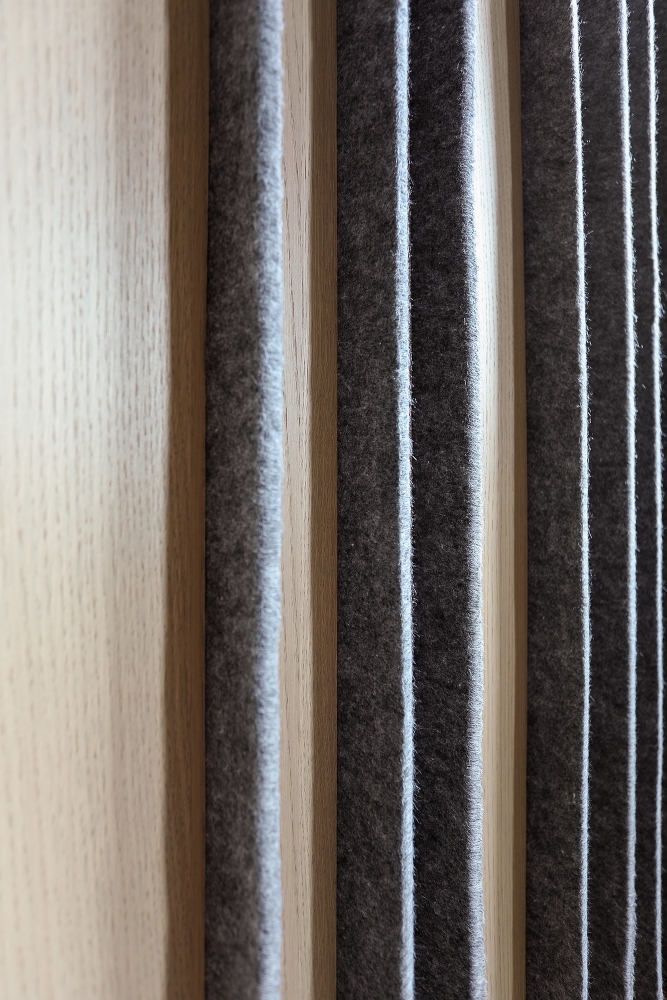 Integrating Ambience and Architecture
In addition to the 'custom-tailored' feature, the version of this project can also be used as a building block in the space. By being applied in the construction as an intrinsic part of the building, the Woodface Acoustic becomes more than just a tool to improve acoustics, it also plays a significant role in shaping the overall ambience of the room.
As Woodface Acoustic uses veneered sheet material in the foundation, putting the felt strips in the open slots is straightforward and can be done without much difficulty. Woodface's product line includes four basic panels that can be seamlessly combined wirelessly. The recycled PET felt strips are ironed through thermoforming processes, that leave a profile pressed into the felt.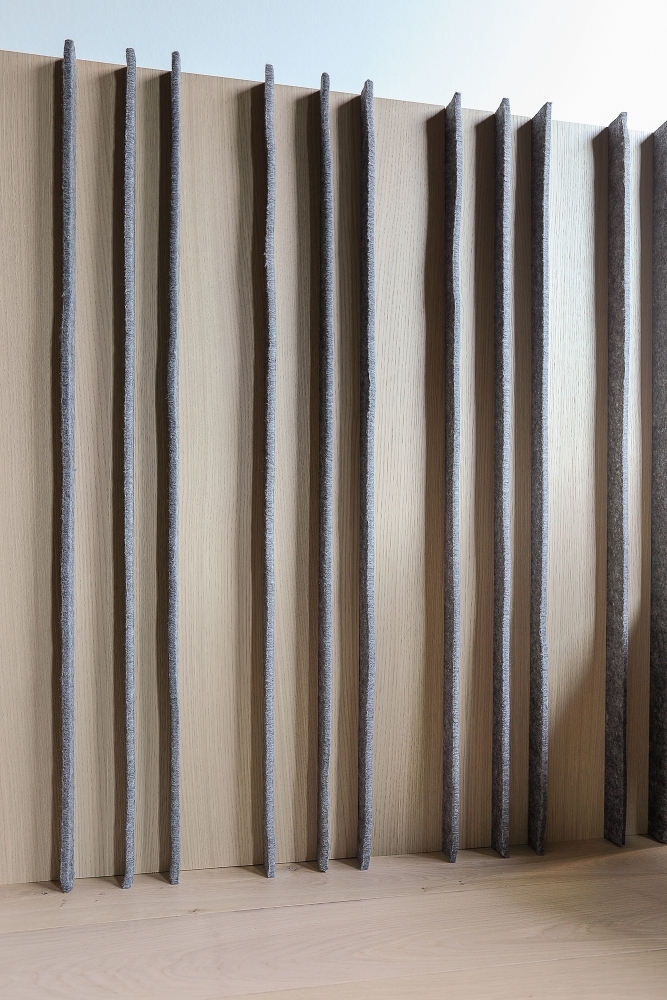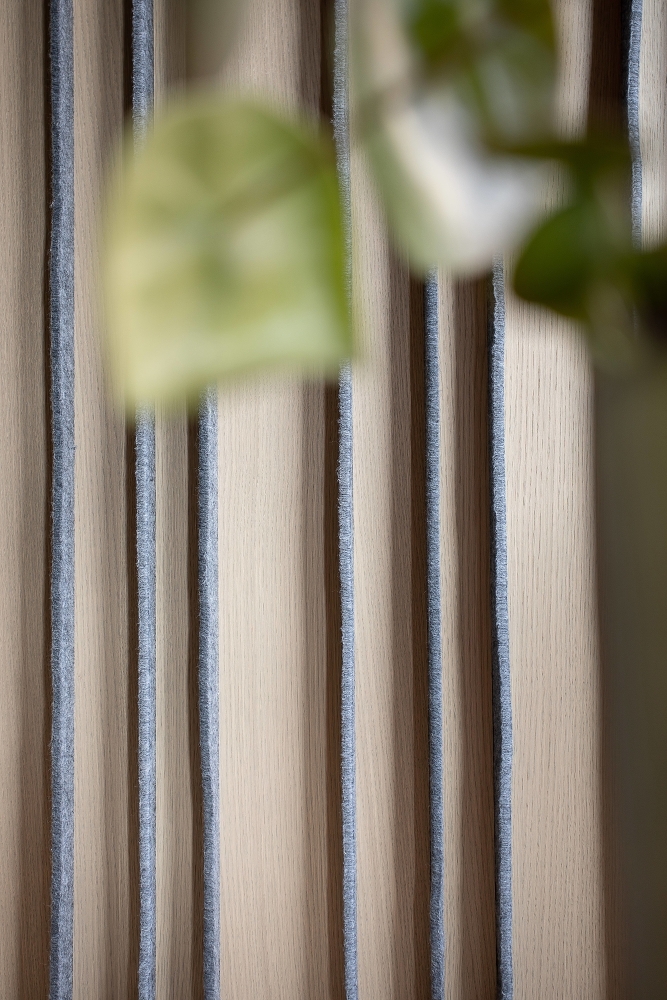 This unique panel has been recently awarded the Construction Product Design – Wall & Isolation Systems and Materials prize of the BLT Built Awards 2023.