From Malaysia, Edwin Khai Vun Ho studied Architecture at the University of Newcastle in Australia; he has recently won the LIV Awards' "Emerging Architect of the Year" prize for his project Farewell to Life. Concerned with the loneliness of the end-of-life, his design brings back families and life in auspices.
Could you tell us a little about yourself? Where are you from?
I grew up in a small town in Tawau, Malaysia, and then crossed the border to attend Taylor's University for my undergraduate. I earned my first degree in architecture and spent one year working at 29 Design in Malaysia.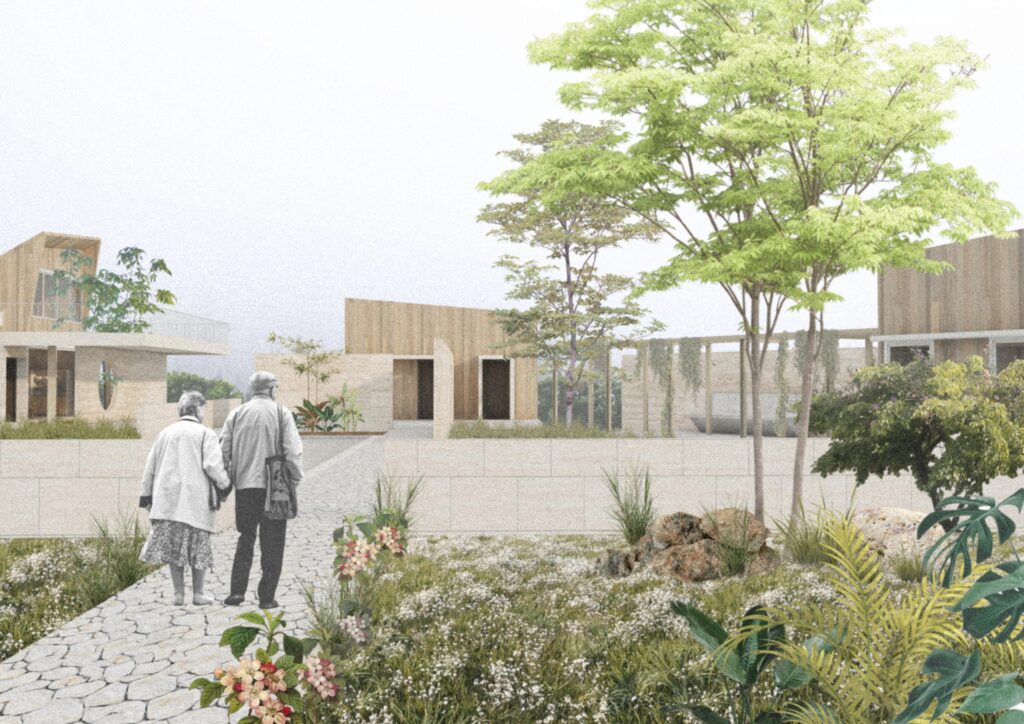 How did you discover your passion for Design and decided to study at the University of Newcastle, Australia?
My interest in architecture developed during my foundation year at the university, where I realized that architecture could change or give a better environment to people. I believe the role of the architect extends beyond designing a building itself to benefit the people and the surrounding. To achieve that, I decided to continue my education in a different country, gaining experience from another culture as well as practising in the field. This has helped me sharpen my design skills and prepare me to take a role in shaping better living conditions for society.
What was your design process when working on "Farewell to Life"? What did you want to achieve?
"Farewell to Life" was my final year thesis project. My concern with architecture is dealing with the idea of loneliness through death and the process of the end of life.
By bringing people together, by bringing the families in, but not isolating them, where people feel connected to their family or feel connected to the place in order to combat the idea of loneliness to death which is by nature a very lonely, isolated process. This led me to create a kitchen and dining room in a hospice so that families could come and cook together, rather than just sit around the bed and watch their sick loved one. This was my original idea when I started to develop architectural responses as to why it is important and how all the problems associated with loneliness can be solved.
In order to promote health, well-being needs are associated with fulfilment, quality of life, and psychological health. People prefer to be in a place where food is served, helping to develop relationship bonds. Living in a natural environment is also therapeutic, simultaneously creating an intimate sense of feeling protected.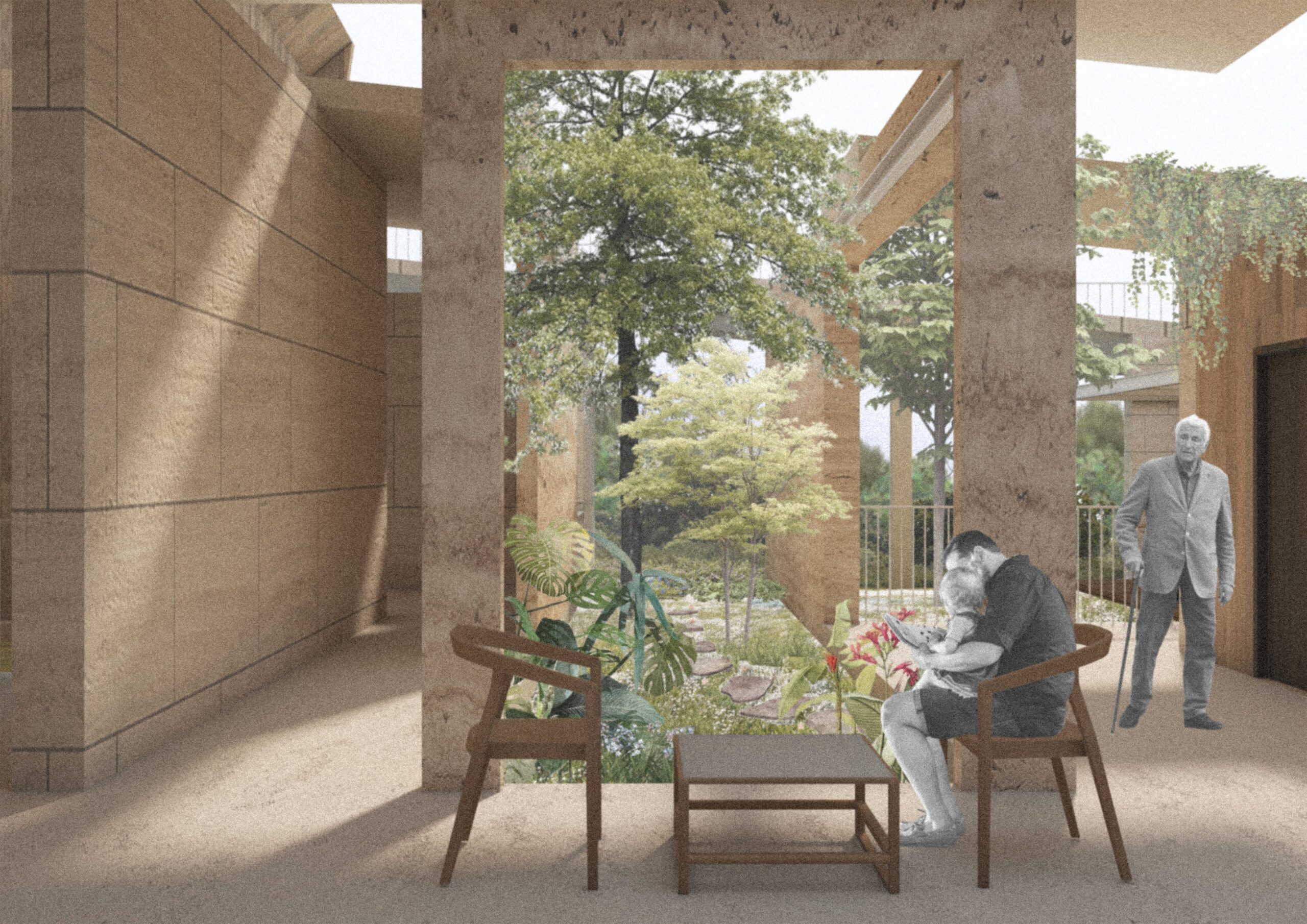 Can you please share with us what becoming the winner of the "Emerging Architect of the Year" prize means to you?
I am very honoured to receive such a valuable award. I am earnestly grateful for the recognition I have received for my work. I worked my hardest to be here, but someone always outperformed me. In retrospect, I have experienced a number of hurdles, but each one has only strengthened me. I think winning this prize is a good thing since I gained the courage to push myself and improve my performance at each step. Lastly, I would like to take this opportunity to make a special mention of my tutors Peter and Rebecca who have been my mentors throughout my thesis and guide me to drive the design process and find better solutions.
What are you working on now? When will you finish your study?
I graduated with my master's degree recently. I am currently working as a freelancer on several projects. I know many graduates have been impacted by the pandemic in job hunting, and I was no exception. I hope to continue working as a freelancer, looking after small-scale projects that keep me moving forward to achieve my goal and gain more experience in architecture practice.
What can we wish you for in the future?
I hope this recognition can become a helpful connection to my future career.