Xudong Zhu, a recent graduate from the Harvard Graduate School of Design, has been in the spotlight several times during his young career​​. His award-winning project, Urban Irrigation, which blends architectural innovation with urban sustainability, was recognized as the "Emerging Architect of the Year 2022" by the BLT Awards.
Hailing from Shanghai, Xudong's journey into architecture began as a childhood dream fueled by the rapid urban development he witnessed in the '90s. After completing his architectural studies at Tongji University and earning a double-degree exchange at POLIMI, Xudong embarked on a seven-year exploration that led him to Harvard University's Graduate School of Design in pursuit of a Master's in Architecture in Urban Design.
Xudong's global perspective, shaped by living and working in diverse countries, has instilled in him an inclusive attitude toward the living environment. As an urban designer at OnLand Studio, he continues to blend his cultural insights with professional knowledge, contributing to interdisciplinary projects that prioritize ecology, inclusivity, and adaptivity.
Beyond his current endeavors, Xudong envisions refining and experimenting with his design philosophy through cross-scaled projects. His commitment to meaningful designs and exploration in the realms of competitions, research, and project commissions highlights his dedication to pushing the boundaries of architectural innovation.
As we delve into the conversation with Xudong Zhu, we catch a glimpse of his transformative journey, innovative thinking, and the boundless possibilities that lie ahead in shaping the future of architecture and urban design.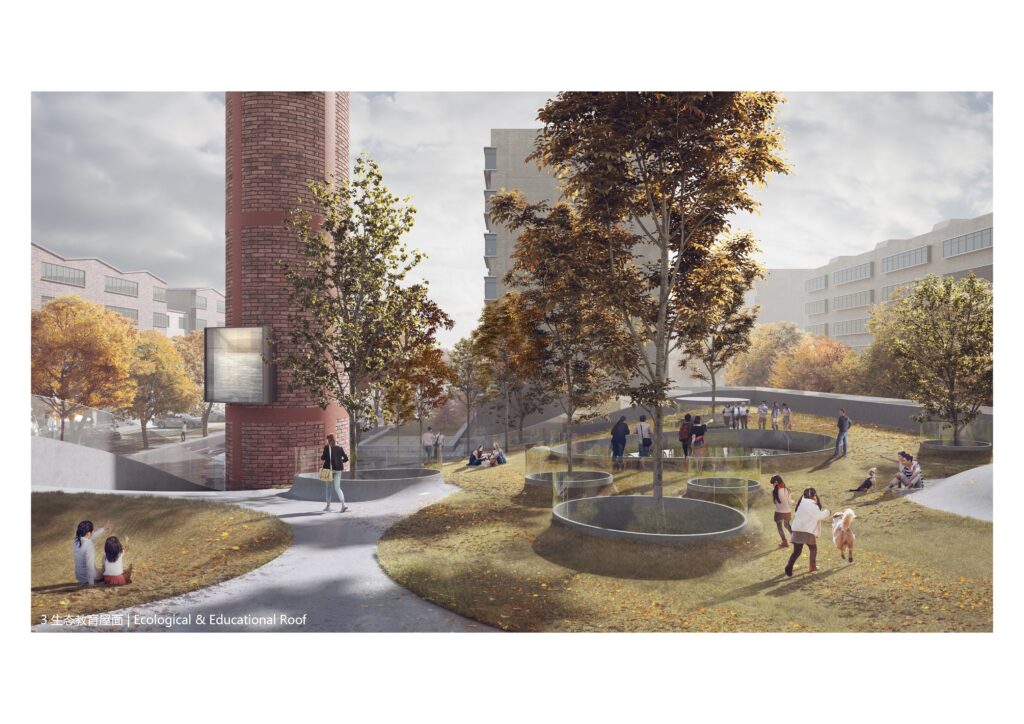 ---
Could you tell us a little about yourself?
I was born and grew up in Shanghai. After living there for 25 years, I studied abroad at Politecnico di Milano and worked at UNStudio in Amsterdam before and after I completed my studies at the Harvard University Graduate School of Design in Cambridge, in the United States. I am currently an urban designer at the Sasaki's Boston office.
How did you discover your passion for architecture and decide to join Harvard University?
Influenced by the rapid development of Chinese cities in the 1990s, especially my hometown, Shanghai, I dreamed in my childhood of being an architect and fantasized about how great it would be if a conceptual building that I designed would become a reality, standing in front of me. After studying architecture at Tongji University in 2012, I started to realize that my dream could come true. It took me seven years to get my bachelor's and master's degrees in architecture.
During my graduate period, I had a chance to study at POLIMI as a double-degree exchange student. For my thesis and out of interest, I spent two months visiting 47 local open residential projects and researching 32 shared urban public spaces. From this experience, I was in contact with the complexity and diversity of Milan's urban public areas. The spatial decisions designed responded to topics such as social equality and environmental inclusivity.
Those unexpected development modes, spatial strategies, management methods, and types of activities made me deeply interested in publicity. This experience prompted me to apply for Harvard University's Master of Architecture in Urban Design, after seven years of architectural studies and work at Tongji University. I hope to understand public space better, and I hope my designs will reflect reasonable publicity and respond to diverse urban topics to a certain extent.
What was your design inspiration behind "URBAN IRRIGATION"?
Urban Irrigation is a representative project since I continue exploring my understanding of designing ecological sustainability with public space, alongside my girlfriend, Michele Chen, a landscape architect and urban designer studying at Harvard GSD. We see nature as a broadly shared space for the public that includes all beings – humans and non-humans. In this project, designers are responsible for initiating a co-existing system between nature and urban dwellers. This belief establishes a design prerequisite to create a new typology of urban public space as a spatial product to intrigue a series of nuanced, collective, and experiential activities in, with, and through nature.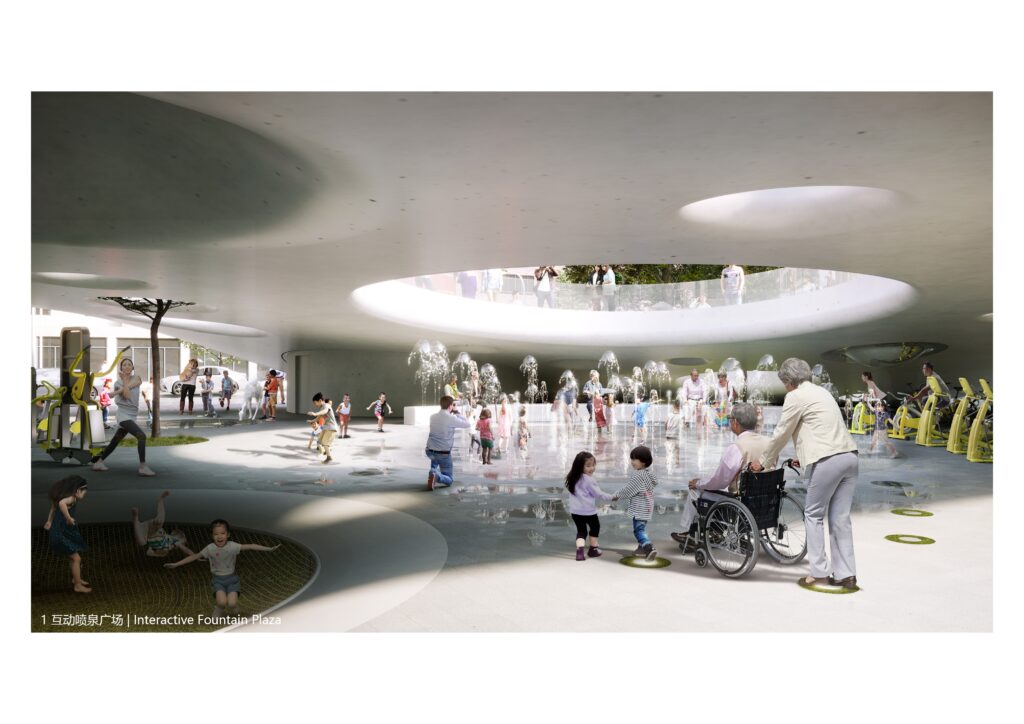 What do you see as the strengths of your winning project and what does this award mean to you personally?
Urban irrigation, in addition to innovating an urban public space typology, redefines the renewal life of urban industrial heritages. Moreover, the project empowers water as the core medium that drives the material process of the space with its public relationships between ecological services, educational engagements, and recreational activities. In technical terms, the project enables the old water tower to form a positive energy production and consumption cycle through rainwater collection, purification, storage, solar power generation, and other energy-saving measures. It transforms a typical street corner into an urban public plaza out of industrial relics, carrying the daily activities of the surrounding residents while preserving the city's cultural memory.
Urban Irrigation demonstrates my ability to coordinate design across multiple disciplines, such as urbanism, architecture, landscape, and interactive design. This award means a lot. It encourages me to keep exploring the meanings of ecological sustainability in public spaces and pushes me to experiment with them through more practice and research.
How do you think your own culture and environment have shaped your personal and professional creative vision?
I have lived, studied, and worked in different countries, such as China, Japan, Italy, the Netherlands, and the United States. I believe culture is not a fixed term. My diverse background gives me a more inclusive attitude toward the living environment. When dealing with design-related matters, it is more natural for me to discover, evaluate, think about, and implement in a more comprehensive and innovative way.
What are you working on now? When will you finish your studies?
I graduated from the Harvard University Graduate School of Design in May 2022. After graduation, I became an urban designer at the SASAKI Boston office. SASAKI is an interdisciplinary team that cares about ecology, inclusivity, adaptivity, and definitions of the public realm. While I am learning professional knowledge from different scales of projects at SASAKI, in my spare time I am also doing competitions, research, and project commissions to explore my design manifesto further.
Last, what can we wish for you in the future?
I hope to refine and experiment with my design philosophy through more cross-scaled projects and do my best to create meaningful designs in the future. Finally, thank you for the award and interview. I wish BLT all the best!