Craig A. Bernecker's lighting career now spans nearly four decades and during that time he has had the opportunity to play a significant role in the development of two highly regarded lighting education programs, one at Penn State University and one at Parsons School of Design, The New School.
Craig's contribution to Lighting Education is tremendous, as an Educational Facilitator for LIGHTFAIR International, Professor of Lighting Design and Director at Parsons School of Design, The New School, New York and Founder of The Lighting Education Institute as well as his involvement in professional societies such as the Illuminating Engineering Society of North America (IES), the International Association of Lighting Designers (IALD) and the International Commission on Illumination (CIE).
Craig shared with us his involvement in lighting design to understand his career:
Craig A. Bernecker: After leaving college with an undergraduate degree in psychology, I chose to pursue a very different career by entering the Master's Program in Architectural Engineering at Penn State University.  Unknown to me was the fact that the lighting faculty member there, John Flynn, was conducting research on the psychology of light. I got into lighting because my background in psychology led me to serve as his graduate assistant. And my master's thesis work in lighting, The Potential for Design Applications of Luminance Data, turned out to be awarded transaction status when presented at the 1979 IES Conference and published in the Journal of the Illuminating Engineering Society. It also introduced the first computer-generated photorealistic rendering of the lighting effects in a space.
The influence of John Flynn on my career was not over yet, however, after graduation, I took a position with a large architectural engineering firm in Philadelphia and was asked by Flynn to co-teach graduate architecture students at the University of Pennsylvania. Thus my teaching career began.
After designing lighting systems for all of the A&E firm's projects for two years, I was hired by a west coast manufacturer, primarily based on the strength of my thesis, to run their applications department and conduct research.  Shortly after arriving there, I learned of the illness and ultimately the passing of John Flynn, which began a road to return to Penn State to continue the lighting program there. One of the carryovers from the west coast manufacturer to Penn State was research I conducted on indirect lighting systems and brightness perception. This led to a second major publication, The Effect of Source Luminance on the Perception of Environmental Brightness, and to an effort by a number of manufacturers to convert totally indirect lighting systems to direct-indirect lighting systems.
Penn State Lighting Program
Craig A. Bernecker: While at Penn State, I was able to expand the lighting program in the Department of Architectural Engineering from 2-1/2 courses to eight courses, and created stability by bringing a second lighting faculty position to the program, which led to the hiring of Rick Mistrick, who remains a mainstay of the program. I was also able to garner funding from the Besal Foundation to provide a significant number of lighting scholarships for our students.  During my twenty years at Penn State, we placed well over 200 professionals into the lighting industry, with notable graduates like Chip Israel (Lighting Design Alliance), Rick Mistrick (Penn State), Kevin Houser (Oregon State), Clarence Waters (Nebraska), Bob Davis (Pacific Northwest National Laboratory), Dorene Maniccia (Design Lights Consortium), Jim Baney and Emily Klingensmith (Schuler Shook), Andrea Hartranft (Hartranft Lighting Design), Karen Murphy (HDR), Mary Ann Hay (Syska Hennessy), Ron Kurtz (Dark Light), Dave Pfund and Joe Zaharewicz (The Lighting Quotient), Dave Ranieri (Acuity Brands), and countless others I have missed, who hold significant positions in the lighting industry.
I also got involved in distance learning in its formative stages during my tenure at Penn State, in particular serving on the University steering committee for Penn State's World Campus and serving as a Faculty Fellow in Distance Education. As a part of my work in this arena, I developed a course that I taught jointly between Penn State and Tennessee State University students using early distance learning technologies. Focusing on creating diversity using these technologies, this experience led to several publications, An Inter-institutional Approach to Distance Learning and Diversity, and Distance Learning in Architectural Engineering: An Inter-Institutional Case Study.
My research at Penn State included collaboration with Dr George Brainard, where we published the first study (Biological Effects of Architectural Lighting and Their Associated Energy Utilization) demonstrating that the physiological effects of lighting could be influenced by architectural lighting systems rather than solely through the use of therapeutic devices.
During my time at Penn State, I also authored five chapters in the IES intermediate education course (ED150), as well as many other articles published in a variety of journals.
The Lighting Education Institute
Craig A. Bernecker: Ultimately my work in distance learning and restrictions on the ability to reach a wide range of people led me to leave Penn State and pursue distance learning on my own by forming The Lighting Education Institute (LEI). I continue to deliver professional lighting education through LEI, including offering an annual Lighting Certification (NCQLP) review course with the Illuminating Engineering Society and serving as Educational Facilitator, responsible for planning the conference program at LIGHTFAIR each year. I also annually teach the two-day intermediate lighting course annually at LIGHTFAIR.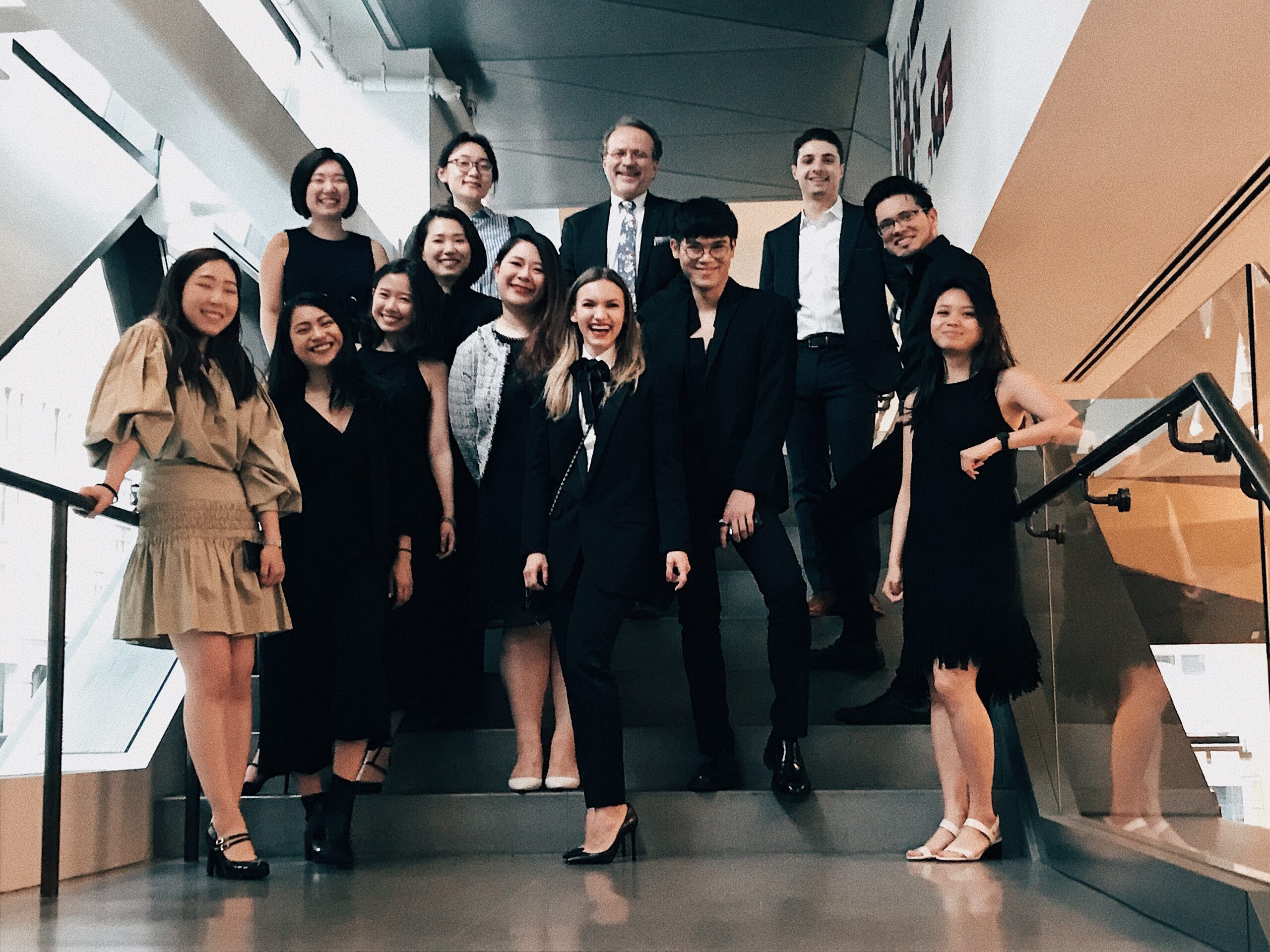 Parsons School of Design Lighting Program
Craig A. Bernecker: A few years after starting the Lighting Education Institute, I was asked to travel to Parsons to teach one of their lighting courses. Over a year or so, this quickly morphed into four courses and a full-time position in the lighting program beginning in 2006.
At Parsons, I contributed to revising the curriculum in the two-year MFA Lighting Design program, and, in particular, helped establish a stronger fundamentals base for the lighting design students.  We also developed an interdisciplinary emphasis, establishing both a dual degree program to award a Master of Architecture and MFA in Lighting Design simultaneously, and a double major granting an MFA in Lighting and Interior Design, led by my colleague Derek Porter.
An additional curricular initiative relatively early in my tenure was to create an elective course offering, Lighting Technologies in the Developing World, exploring the large part of the world that does not have access to electric lighting either due to poverty or lack of access to electric power. We generated significant interest among our students in exploring the developing world, including design issues, technologies, and implementation. As a result, I was able to deliver twenty-four solar-powered lighting systems, identified through a series of these course offerings, to a remote village in Senegal, and presented both our students' work and my experience in several venues – IALD Enlighten Americas, PLDC, and IES.
In 2014, I was awarded an educational grant by the Illuminating Engineering Society to seed the development of a one-week intensive lighting design studio, intended to bring practising professionals back into the design studio to refresh, reinvigorate, and learn new design techniques. The studio has been quite successful, drawing attendees from all around the world.  One international attendee wrote on Facebook, "to one of the most amazing experiences I've had along my journey with light," and "If it existed… the 10 courses to take before you die, surely this one would be at the top of my list."
We recently added a Daylighting Intensive Design Studio to pair with the regular intensive, taking advantage of the heliodon and diffuse sky simulator of our Light and Energy Lab. The studios are run back-to-back in consecutive weeks so participants can schedule either one or both together.
In the fourteen plus years since I've been at Parsons, we've been able to create a unique research program within a design school. Focused on evidence-based design, to get our design students to conduct experimental research as their final thesis projects. Over the last four years, we have presented and published more than a dozen of their projects as technical papers at the IES Annual Conferences. Students learn how to do good research so they can more critically evaluate cutting-edge information potentially informing their future design decisions.
A significant accomplishment of the research program involves two studies to finally expand the psychology of the light work of John Flynn by exploring the influence of colour temperature on subjective responses to lighted environments. These two studies, The Influence of Chromaticity on Subjective Impressions in Lighted Environments, and, The Influence of Color Temperature along with Illuminance on Subjective Impressions in Lighting, were presented and published in 2017 and 2019.
Another part of the research program is being conducted for the U.S. Department of Energy's Next Generation Lighting Systems program.  As a result, there are currently thirteen different connected lighting systems installed on the New School/Parsons campus that serves as a "living laboratory," where students are engaged in evaluating these systems to better inform their effectiveness. The ongoing work of the assessment of these systems following the stages of the overall building design and construction process from specification to post-occupancy evaluation has been presented in a variety of venues, from LIGHTFAIR to LEDucation to both the IES and IALD conferences.
Our most recent research is focused on the integration of germicidal ultraviolet radiation (GUV) into architectural lighting systems. We are evaluating the potential for GUV to be safely integrated into architectural lighting systems to kill bacteria and deactivate viruses, including SARS-CoV2. We will test both the efficacy of GUV to treat upper room air to keep our environments safe over the long term and develop a protocol for the assessment of such systems as more manufacturers produce products that will require evaluation to ensure they are safe.
Most recently, I have developed a lighting certificate program in cooperation with The New School's online distance learning initiative. Consisting of three five-week courses and entirely virtual, this certificate program will address a growing need for lighting education outside of full degree programs.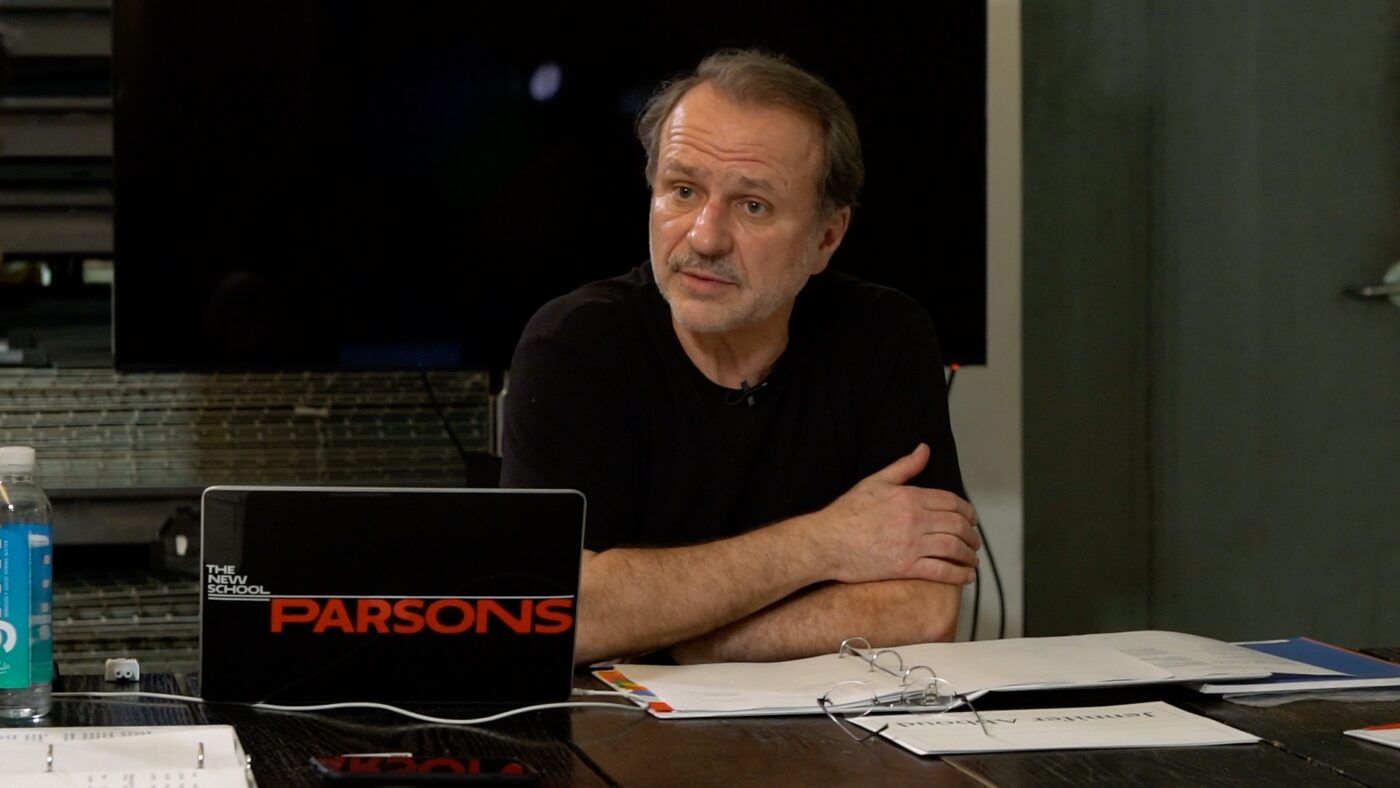 Service to the Lighting Profession
Craig A. Bernecker: A large part of my service to the lighting profession has been through the Illuminating Engineering Society. I have had the opportunity to serve in three major positions, Vice President of Technical and Research Activities, Vice President of Educational Activities, and President, including serving one year as Senior Vice President before serving as President, as well as one year as Immediate Past President, the year following. Within that arc of service, I was able to implement several changes. One was to create a new publication, a Technical Memorandum, to address cutting-edge issues in a timely fashion, another to establish a task force to develop a new classification system for exterior luminaires, and yet another to revamp the annual conference that had been lagging in attendance and quality. I also reorganized several committees and the overall committee structure in each position.
The IES recognized my service with the Distinguished Service Award in 2017, and my overall contributions to the profession by naming me a fellow in 1991.
I have served two terms on the IALD Board of Directors, but also provided service in a different way, specifically to develop and deliver a series of workshops on solid-state lighting (LEDs), as it was becoming a more accepted technology and helping designers to understand it better.
I have been involved in the International Commission on Illumination (CIE) in the past, and again most recently, having been appointed as the United States representative to Division 3: Interior Environment.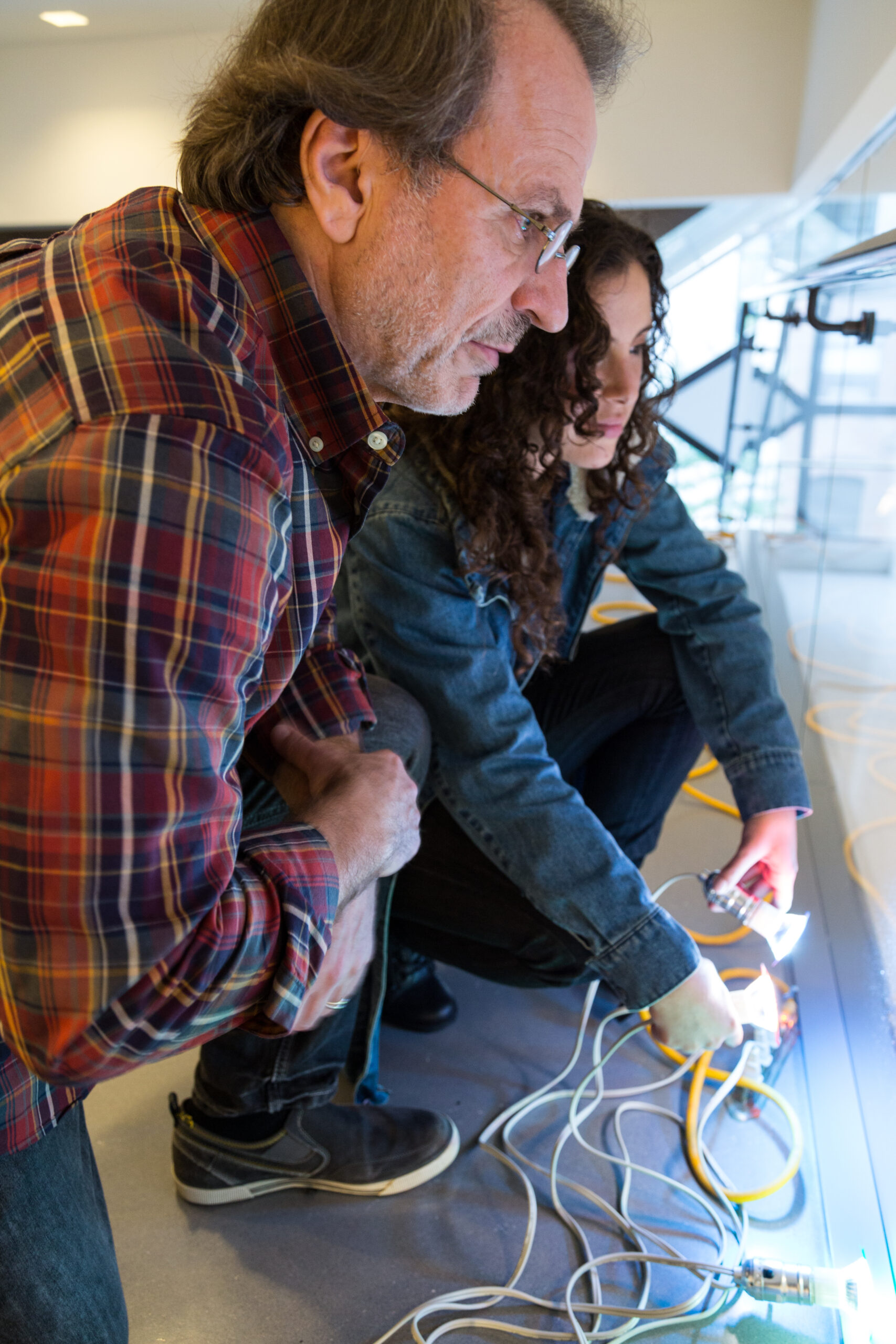 Consulting and Other Services
Craig A. Bernecker: I have regularly attempted to stay current with design practice by engaging in design opportunities throughout my career as a lighting educator. My projects have included pro bono design work for a church in my community, to design for a historical township building. I was also called in to re-design a newly installed lighting system in a residence that purportedly contained the largest collection of modern art in the U.S.
A part of my consulting work over the years has been to serve as an expert witness in several cases. Over time, these have included automobile accidents, personal injuries due to poor lighting, and even a murder case.  My most recent expert witness work was a major multi-billion dollar trademark infringement case where the judge cited my testimony as one of the major factors influencing his decision.
Crossing back over to more of a service role, I was appointed by the U.S. Department of Energy as co-chair of the technical committee that evaluated and ultimately awarded the $10,000,000 prize for the Bright Tomorrow Competition, also known as the L Prize, of the 2007 Energy Independence and Security Act.
I find it important to be involved in these kinds of activities in order to bring an understanding of design practice, as well as cutting-edge information back into the classroom for my students' benefit. And if I've accomplished anything deserving of this award, it is the students who as practicing professionals have contributed to the lighting profession in a myriad of ways, raising the importance of lighting as a critical design element in our built environments.