Header: Chloe Fan and Gabriel Munnich
Chloe Fan and Gabriel Munnich are the co-founders of Design With Frank, a software firm that has developed a user-friendly platform that revolutionizes how we envision sustainable living spaces​.
Their award-winning product, the FRANK software, is a sophisticated home design tool that provides real building materials and furniture databases, helping users create their dream homes with ease​​. It was created when they were architecture graduates at Cooper Union and was born from the belief that quality design should be accessible, not a privilege​​.
In this interview, we discover the inspiration that drives these two designers and explore how their software can redefine the landscape of home design and construction.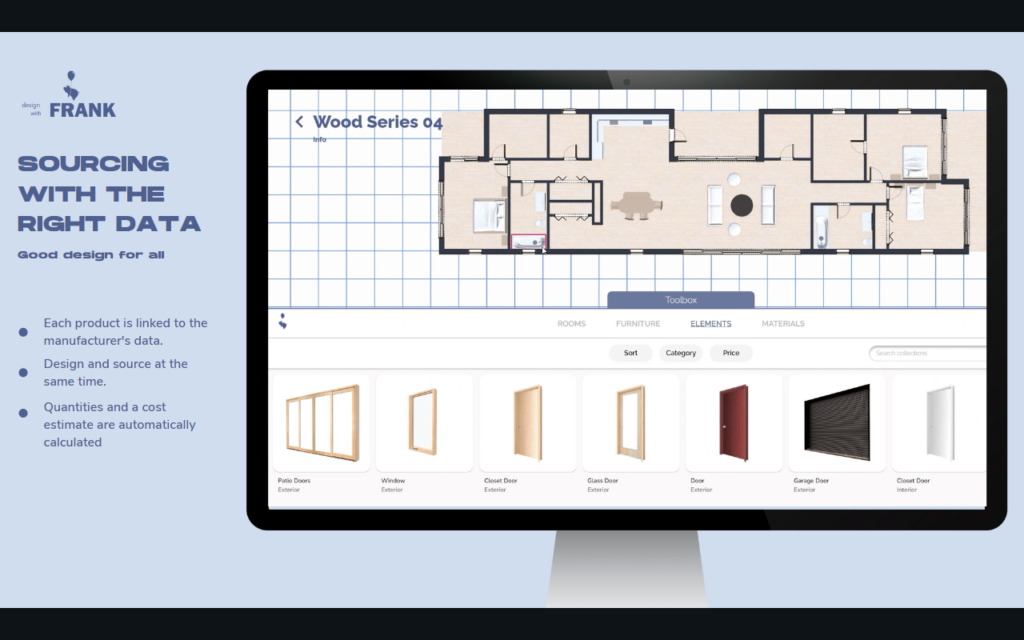 Could you tell us a little about your professional journey?
Chloe comes from a family construction business in China, growing up around the nuts and bolts of the building world. When I was 15, my city was blooming with construction. But its towers were ugly and removed the cultural and individual identities of the city and its people. I aspired to be an architect and wished to bring a well-designed landscape to the world.
Gabriel, from France, was also crafting, drawing, and tinkering at a young age – he quickly realized that he was most excited when making things. We met while we were studying architecture at Cooper Union in NY and immediately realized that we shared a passion for research and architectural technology.
We invented and exhibited digital fabrication machines and machine learning research worldwide while we were still students and afterwards. Gabriel developed his thesis around machine learning of architecture, and Chloe developed her thesis about 3D scanning space and urban design. We founded our first practice right after graduating in 2018 and eventually founded FRANK together in 2021.
When did you found the company "Design With Frank"?  Why start a new company and what did you envision back then for "Design With Frank"?
We founded FRANK in 2021 inspired by the vision of re-imagine architectural practice on a large consumer scale. We met countless people who shared the paper and pencil sketches of their dream homes and the desire to take control of the design and building process. Designers, contractors, and homeowners all need design software, however, design programs are hard to use and require tons of training. There is no easy way to create a design quickly!
When we created the first prototype of FRANK, we immediately saw it could be a new design tool for people. The architecture of the ordinary is important, and, as architects, it is a social duty to envision how to bring design into the large landscape. The development of tools transcends the human landscape. 
We realized that most families in the US could not afford to hire architects or could not find the service they needed in architecture firms and decided to solve that issue by creating the most intuitive and fast design home design software for non-professionals.
We have worked with hundreds of individuals and families across the US and helped them design beautiful private homes, and we hope to continue making access to architecture easier.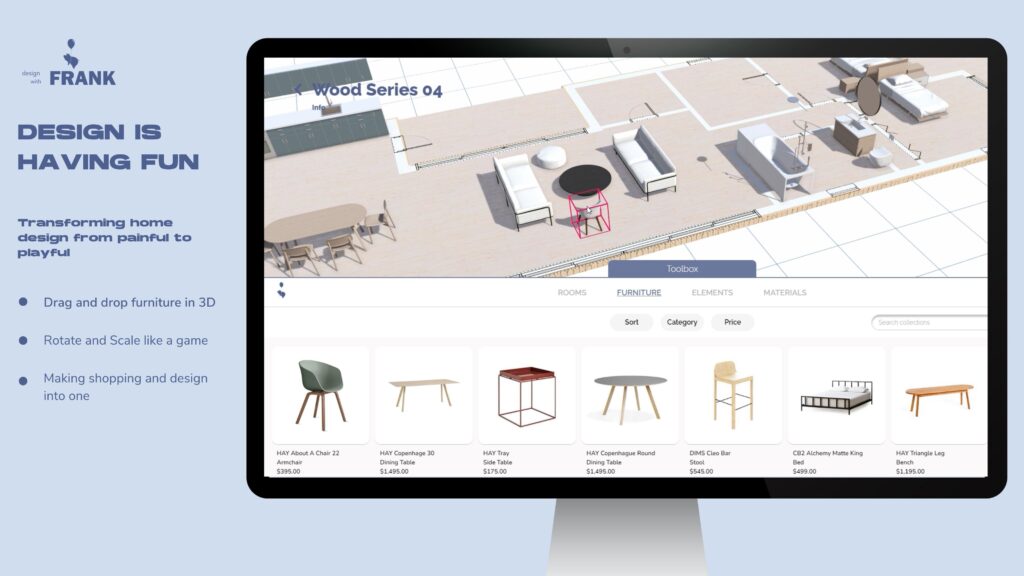 What was the most important for you when developing this new software?
The most important for us is to be in close contact with our users constantly. We have been hands-on with people's design to understand their needs and thought processes. 
Can you please share with us what winning the "Project Management of the Year" prize means to you?
We are very pleased that our work has been recognized by the BLT Awards' design committee. It is important for us because the design field is advanced by great singular projects and new tools and technologies that enable its process. We focus on the latter and are delighted to be recognized for it.
Do you have any upcoming projects or new features to be released that you're able to tell us about?
We are increasing the flexibility of our design tool so that people can use it to fully customize their space. Our goal is to make good design accessible to everyone through service and technology.
Lastly, what can we wish you for the future?
Design bridges people and materials together. Please wish us luck in reaching the goal of making good design accessible for everyone, and making FRANK accessible for everyone.  With our first prototype, we were able to support over 100 homes. The 2.0 will help thousands and millions in the future.