W Hotels Worldwide, a prominent brand within Marriott Bonvoy's impressive portfolio of 31 exceptional hotel brands, has unveiled its long-awaited gem, W Budapest. This marks a momentous occasion as it becomes the brand's first venture in Hungary, residing gracefully in the historic Drechsler Palace – a former Institute of Ballet that now stands poised to become the city's vibrant pulse, exuding visionary design, eclectic gastronomy, and a socially immersive spirit inspired by Budapest's cosmopolitan allure.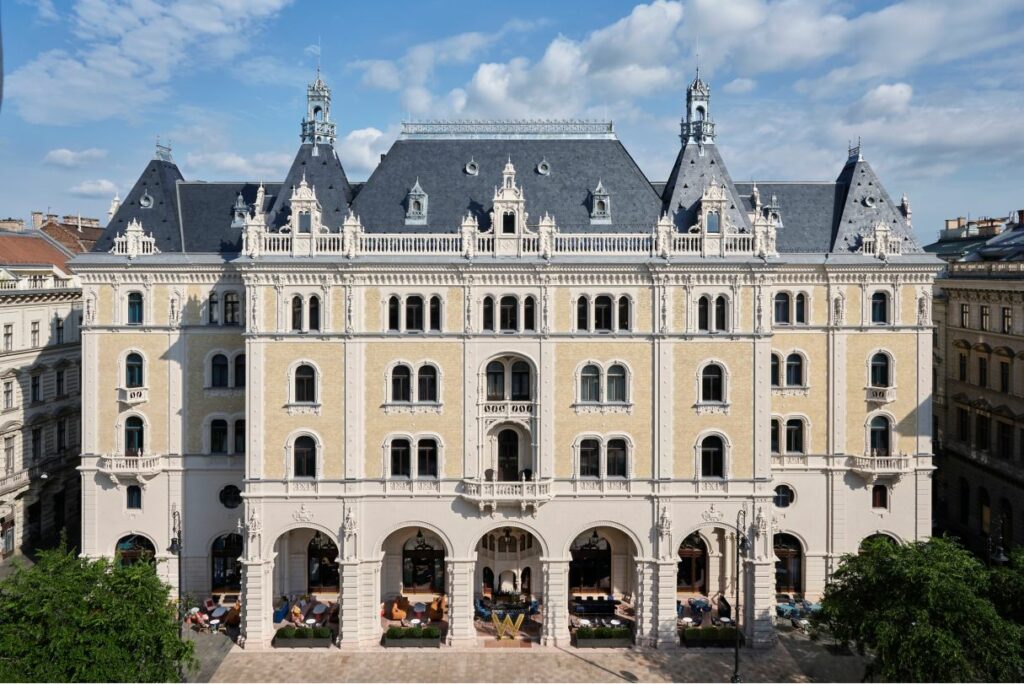 Elevated Design and Local Inspiration
At the heart of W Budapest's allure lies its captivating design narrative, masterfully brought to life by interior designers Bowler James Brindley from London and Bánáti + Hartvig from Hungary. The restoration of the Drechsler Palace was meticulously handled, drawing inspiration from its diverse cultural history as a café, social hub, and Hungarian State Ballet Academy, weaving these influences into captivating design narratives.
Buda and Pest, the two sides of the city, are playfully brought together in a "second skin" design story, adding depth and intrigue to the hotel's public spaces and guestrooms. The grand French Renaissance architectural aesthetic scattered throughout Budapest has been artfully infused with contemporary elements, manifesting in vibrant color palettes, Zsolnay-inspired tiles, and jewelry-inspired light fittings.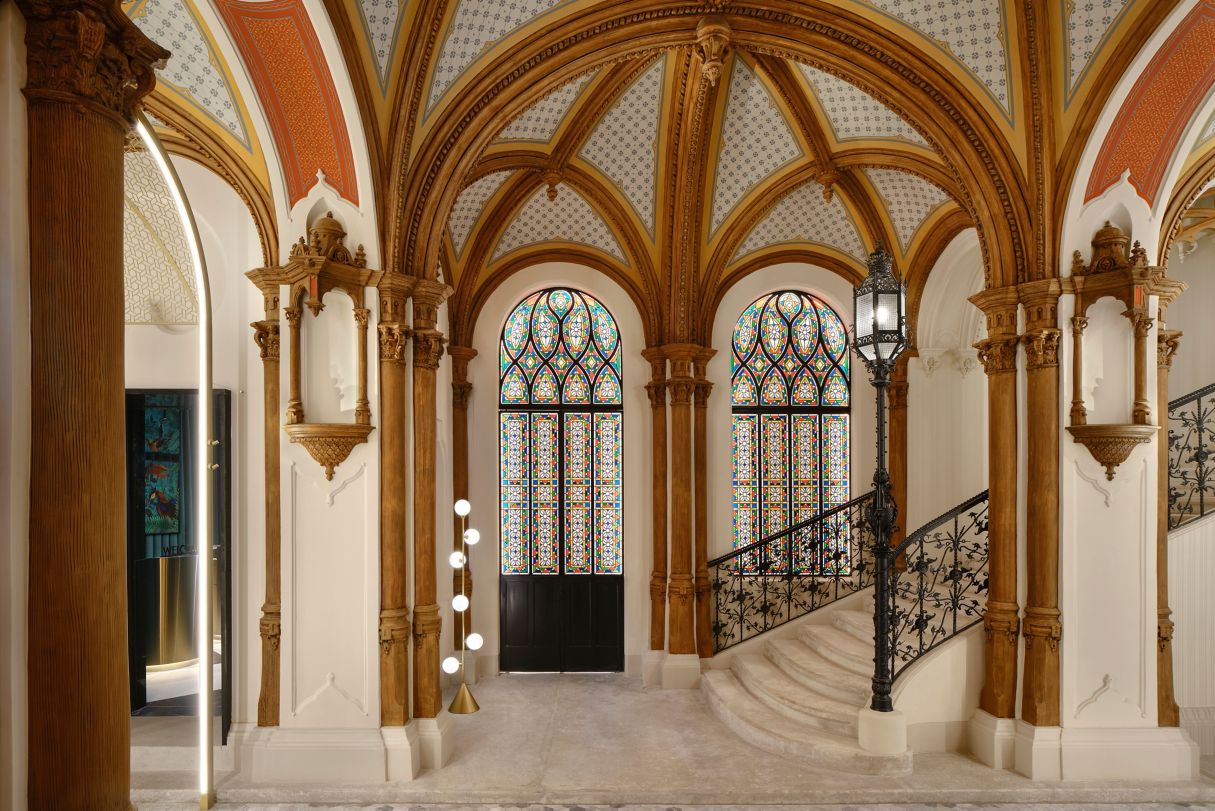 The cultural essence of Hungary comes alive within the hotel, showcasing subtle nods to its love of chess and deep-rooted connection to ballet. The bespoke chess-piece lamps and monochrome tiled marble flooring, along with soft pink hues and gracefully curved lines inspired by dance, all reflect the city's vibrant and eclectic cultural scene. Paying tribute to famous exports like Harry Houdini and Zsa Zsa Gabor, mirrors create intriguing optical illusions, evoking nostalgic touches of Hollywood glamour.
A Symphony of Fusion Dining and Timeless Cocktail Culture
W Budapest proudly introduces three imaginative dining concepts, expertly curated to ignite curiosity and foster connections among guests and locals alike. Headed by world-class restaurateur Riccardo Giraudi, Nightingale by Beefbar offers an approachable fusion of traditional Asian flavors with Beefbar's iconic meat dishes, creating a vibrant culinary experience. Guests can indulge in crispy carpaccio, yellowtail sashimi, and the delightful Miss Bao – all under the watchful eye of a master mixologist who crafts inventive cocktails like the Nightingale Boulevardier and Budapest Calling.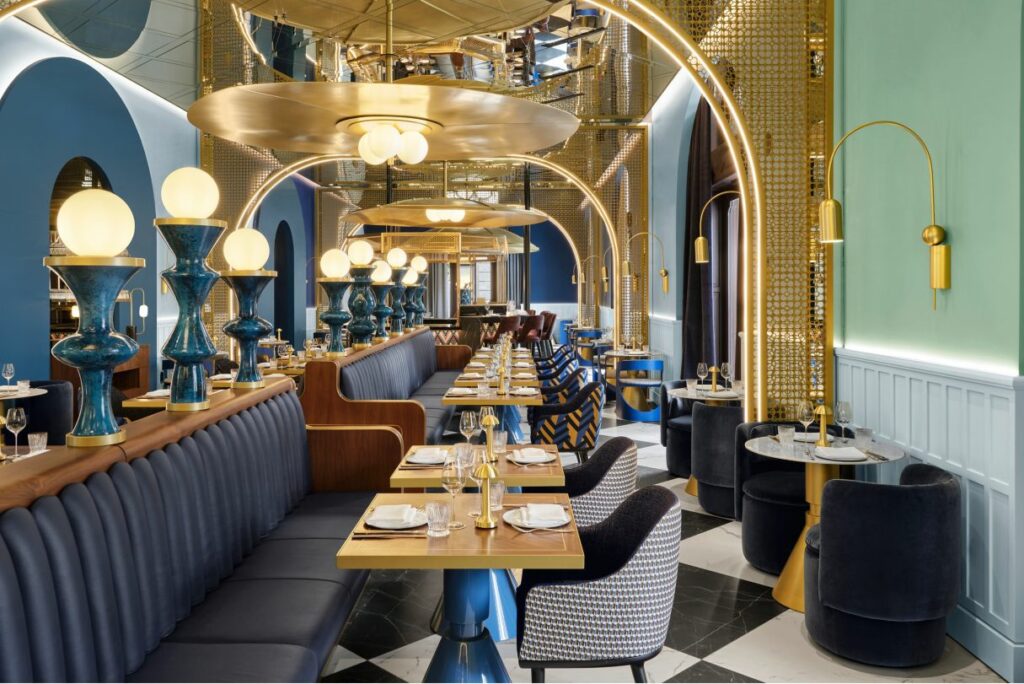 For those in the know, Society25 awaits in the basement, a captivating speakeasy inspired by the creative conversations of yesteryears. Expertly crafted cocktails, each with a mysterious ingredient, pay homage to Budapest's iconic eras and personalities, from Houdini to the Golden Age of coffee.
W Lounge: The Social Epicenter
The ground floor boasts W Lounge, the hotel's social epicenter that effortlessly transitions from daytime business meetings and light lunches to electrifying evenings featuring signature cocktails and mesmerizing DJ performances.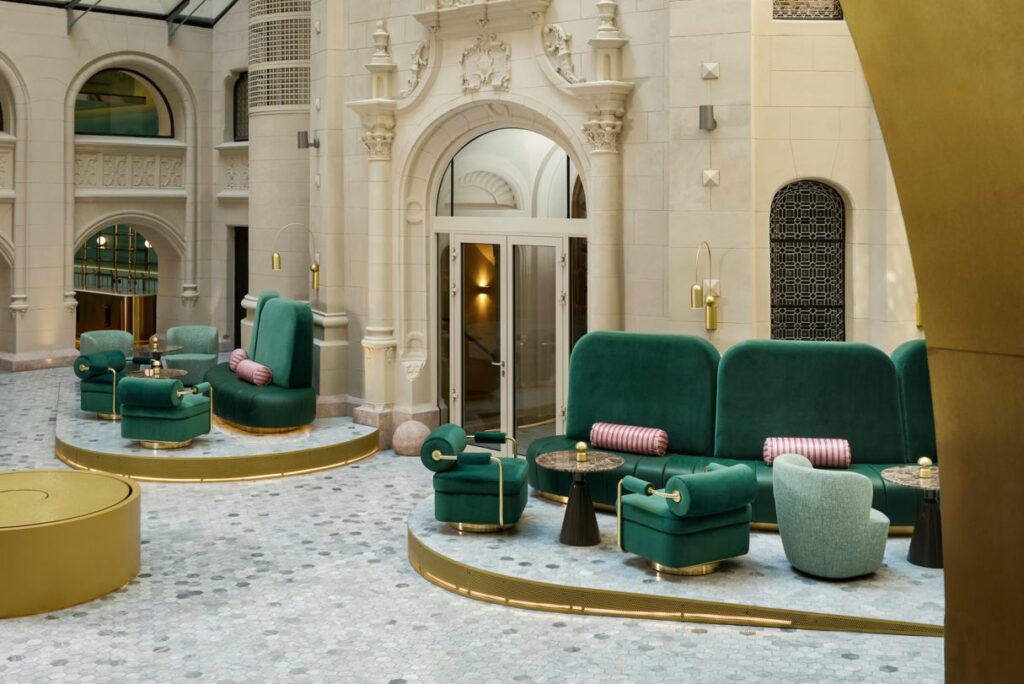 A Social Beacon of Budapest
W Budapest embodies a "always on" ethos, connecting people, places, and the vibrant city itself. Engaging programming, like FACES OF BUDAPEST and W RE(TREAT), offers a glimpse into the city's inspiring personalities and fosters connections among guests. Musical explorations at SUNSET SESSIONS, THE WARM-UP, and AFTERDARK, curated by the hotel's music curator, Dávid Ráday, pair musical vibes with cocktails and bites, capturing the essence of Budapest.
AWAY® Spa: A Hidden Oasis
Tucked away alongside the speakeasy, W Budapest's AWAY® Spa beckons guests to find serenity amidst the city's bustle. Drawing inspiration from Houdini's illusions, mirrors and water features create a sense of infinite space and tranquility. The thermal baths' influence on Budapest's culture is tastefully incorporated into the WET® pool's design, adorned with traditional tiles and gold mesh. Five treatment rooms offer a range of luxurious treatments and "Quick Fix" options, ensuring guests feel refreshed before exploring Budapest's vibrant nightlife.
An Invitation to Unveil the Future
W Budapest opens its doors with a vision to redefine luxury hospitality, offering an unforgettable experience that unites the essence of Budapest with the dynamic and invigorating spirit of W Hotels. For those seeking an extraordinary journey through the lens of a distinctly W perspective, W Budapest is a must-visit destination, where design, gastronomy, and social connections converge to create lasting memories.
For more information and to book your stay, visit www.wbudapest.com and follow W Budapest on Instagram. Be part of the unfolding story as W Hotels welcomes you to explore Budapest in a way like never before.