Header: Karl Yin
Karl Yin began his career in the world of finance as an FX trader and investment banker, however, family tradition was stronger and he eventually embraced a leadership role as the Chairman of Hualan Education Group.
Yin also dives into design and materials research, all supported by a BA from the Jingdezhen Ceramic Institute and an MA from Central St Martins in England, showing care for ecological and social responsibility in his work in the ceramic industry, challenging the status quo, and pushing for change.
In this interview, we discover YiBrick, winner of the BLT Built Design Awards Construction Product of the Year, the reasons behind its creation, and Yin's professional journey and inspirations.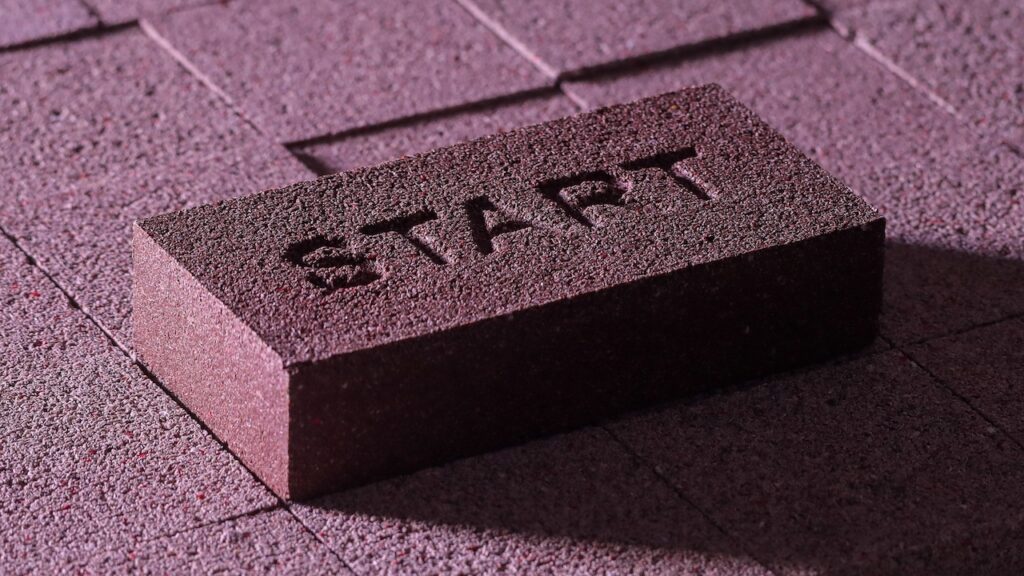 ---
Could you tell us a little about your professional journey?
In 2010, I was a ceramic student in Jingdezhen, China's ceramic arts and manufacturing centre. Everywhere I went in town, the waste materials from clay manufacture could be seen in huge piles along with the domestic garbage. As a designer myself working with clay, I also produced a lot of waste, so I began searching for ways to help solve this problem.
As a graduate student a few years later at Central St Martins, in England, I made this issue the topic of my research and explored methods of converting recycled ceramics into new strong and sustainable materials. After returning to China, Caroline Cheng and I started Yi Design and quickly established a design lab and small run factory. We reached out to many people to gather materials for the design process and offer them to the building industry.
YiBrick contains over 90% recycled ceramic, can you explain to us the challenges faced by the ceramic industry in China?
China produces 18 million tons of ceramic waste annually and most of it is usually illegally dumped or buried. Our main challenge and goal have been collecting the waste and recycling it at the same rate as they are produced. At present, making building products such as bricks and tiles with this material is a big part of the solution.
What was the initial idea of YiBrick? Can you please share more on the production process of YiBrick?
500 sponge cities are planned for China, and part of the concept of sponge cities is using a permeable brick to absorb the rainwater and utilize it, rather than allowing it all to flow into sewage. We created a porous brick (YiBrick) using ceramic waste materials. The process has great promise of significantly improving the environment through recycling ceramic waste.
We crush and remanufacture these particles as raw materials. The binder we invented makes the remanufacture possible without the need for cement, glue and other non-environmentally friendly substances. Currently, YiBrick permeable bricks have reached a high recycling rate of +97%. This adhesive allows our products to be recycled again, making it a circular product. From the beginning we apply the SDGs to the setting up of our lab and factory, we hope to set the standard for this industry in the future.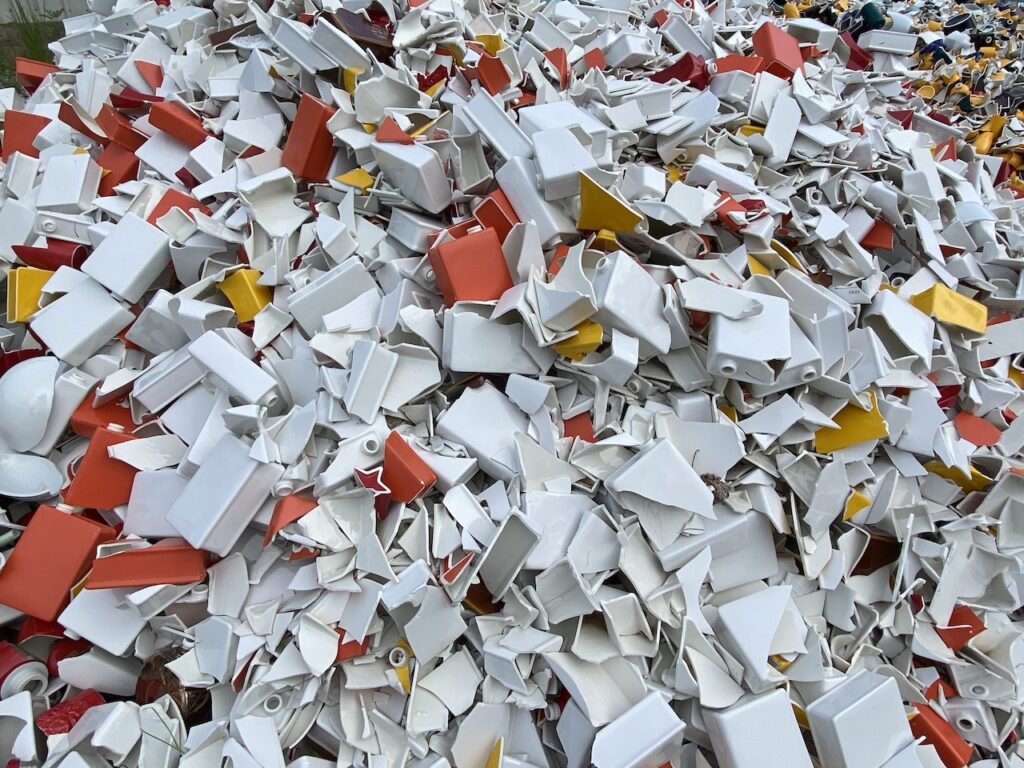 How are you distributing? Is YiBrick available worldwide?
We are completely open to market needs outside China, and there are already many overseas clients who are paying attention to or want to use our products. Top architectural firms such as MVRDV and OMA are interested in our materials. Interested parties can directly contact us through email. We are working on creating a sales and marketing team to distribute the product worldwide.
Having said that, we hope to work with local ceramic industries around the world so that transportation carbon footprint can be lowered and we can also help take care of the ceramic waste in their area.
What is your annual production and what support do you need to expand?
Our production is in the first phase of expansion, reaching 450,000-500,000 square meters per year in 2023. We will consume more than 80,000-100,000 tons of ceramic waste per year on average. We currently need capital to increase production capacity and lower our price point.
Can you please share with us what winning the "Construction Product Design of the Year" prize means to you?
The BLT Built Award has raised awareness of the importance of sustainable practices in building and construction. Our material made from 97+% recycled ceramics is a strong, beautiful, and sustainable product. By receiving the BLT Built Award, we at Yi Design are proud to raise awareness of ceramics recycling and its critical role in the planning and design of modern architectural projects.
What are you working on at the moment, and do you have any upcoming project or upgrade that you're able to tell us about?
Currently, we are completing the first manufacturing model for a ceramic production area in Jingdezhen. The model will expand to the rest of the country, and we hope the world, where there are ceramic production areas to help the ceramic industry form a closed loop, zero pollution and waste, and 100% recycled and circular products.
We are improving our products as well as researching into including other waste. We hope to design beautiful building materials and be able to reach out to all those who care about the environment. We also want more variety of products that could be used in other industries such as art and product design.
Lastly, what can we wish you for the future?
The realization of our dream of recycling ceramic waste impacts our environment and helps to establish sustainability in the field of building design.