Embracing the beauty of nature and exploring the concept of bringing it indoors, the modern organic interiors trend has captivated design enthusiasts with its soft sculptural shapes, natural materials, and earthy color palette. This design approach seamlessly combines Scandinavian minimalism, mid-century aesthetics, and bohemian influences, resulting in a refined and textured space that exudes a sense of laidback luxury. The goal is to create warm, neutral, and sophisticated living areas that maintain functionality while harmonizing with the modern lifestyle.
BoConcept, a brand deeply rooted in Danish minimalism and craftsmanship, wholeheartedly embraces this new design trend, aiming to positively impact people's homes and lives through extraordinary design. Claus Ditlev Jensen, BoConcept's Collection & Visuals Director, affirms their connection to this shift towards a softer and more organic approach, emphasizing that it transcends fleeting trends and represents a design ethos with integrity and longevity.
The introduction of soft rounded shapes into interior spaces adds a sense of flow, movement, and balance. These shapes evoke a feeling of home, instilling a sense of calm and serenity—a characteristic deeply embedded in BoConcept's DNA and Danish living in general.
BoConcept's latest collection, Bolzano, launched in May '23, perfectly captures the essence of this softer mood with its curved lines and sculpted round shapes. Designed by Morten Georgsen, this capsule collection features a 3-seater sofa, a 2.5-seater sofa, an armchair, and a chaise longue. The organic round silhouette of the furniture creates a cocooning effect, thanks to its curvaceous frames and puffed-up seats.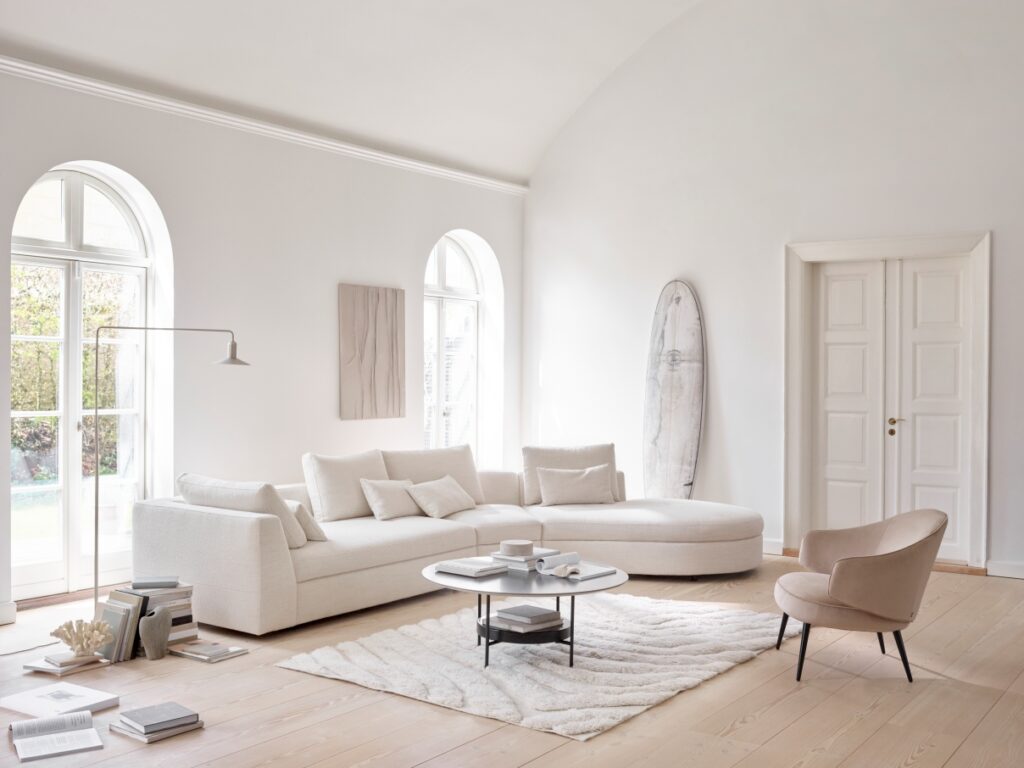 The iconic Imola chair, known for its exaggerated curves, also complements this trend, particularly when adorned with sustainable textures and earthy colors like the cozy 'Lazio' bouclé in forest shades of green and brown.
Natural wood grains provide inherent comfort and infuse a space with a sense of tranquility. BoConcept offers various ways to incorporate wood into your home, whether it's through a minimalist oak-topped dining table that will serve your family for years or opting for a curved armchair like Charlotte with natural oak legs. Regardless of the choice, the overall effect evokes an organic ambiance.
Mindfulness and well-being continue to be important topics, and creating restful spaces for retreat from our busy lives is crucial. BoConcept's modular sofa system, Bergamo, with its round lounging unit, combines organic luxury with comfort. Choosing tactile materials in colors inspired by nature enhances the experience. Biophilic design, which emulates natural elements, is believed to have a healing effect.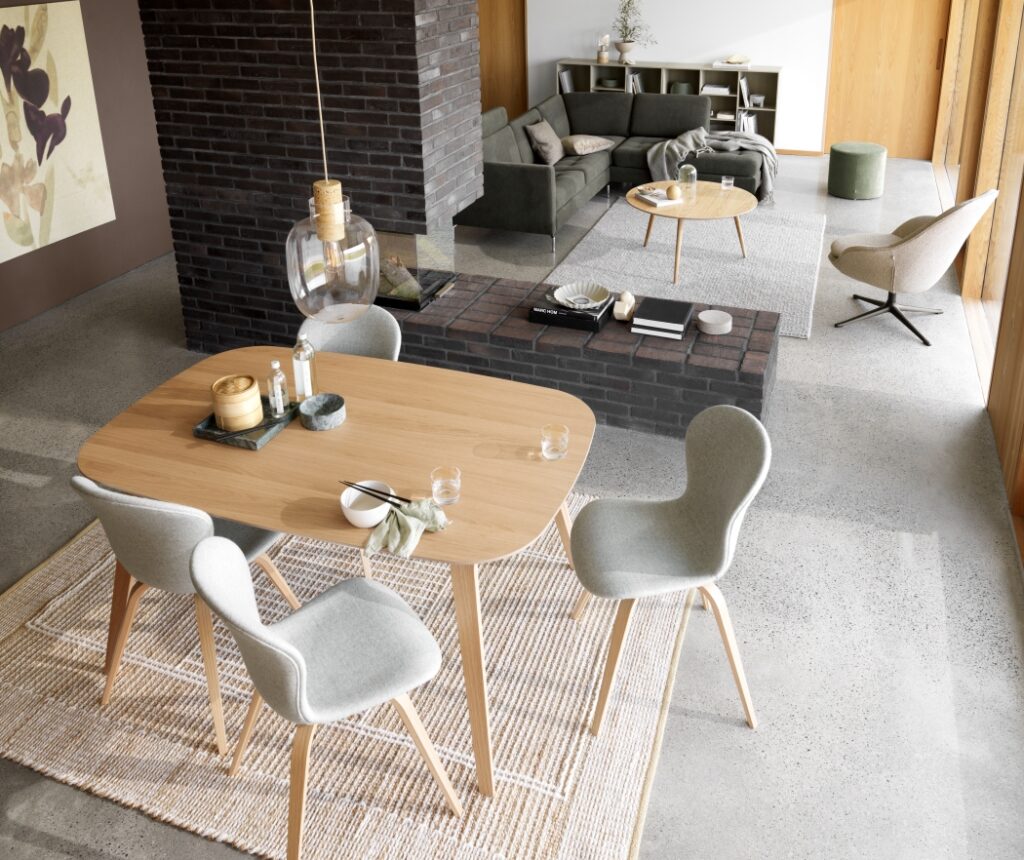 Incorporating organic elements into home accessories is another way to embrace this design trend. Adding texture and comfort through the layering of natural, rustic textiles can instantly transform a space. The curved lines of a round rug soften angular rooms and furniture, reinforcing the organic aesthetic. Soft linens, warm lighting, and strategically placed indoor plants complete the picture of modern organic living.
The modern organic interiors trend invites individuals to reconnect with nature and create serene, functional, and visually appealing spaces that reflect the harmony between the outside world and contemporary living. By embracing soft sculptural shapes, natural materials, and an earthy color palette, design enthusiasts can embark on a journey that brings the beauty of nature into their homes. With its commitment to extraordinary design and Danish minimalism, BoConcept is at the forefront of this movement, offering furniture and accessories that embody the essence of modern organic living.