Featured image: Richard Attenborough Rooms members' area. Photo credit: Luca Piffaretti
London-based Benedetti Architects has unveiled the remarkable expansion and re-design of BAFTA's Grade II listed headquarters, located at 195 Piccadilly. This comprehensive transformation aims to enhance the international identity of BAFTA as the leading center for excellence in motion picture arts, spanning Film, Games, and Television. The innovative design integrates cutting-edge technology while maintaining cost-efficiency and carefully balancing the needs of BAFTA members with public access and revenue generation. These initiatives ensure the long-term social, environmental, and financial sustainability of the esteemed charity.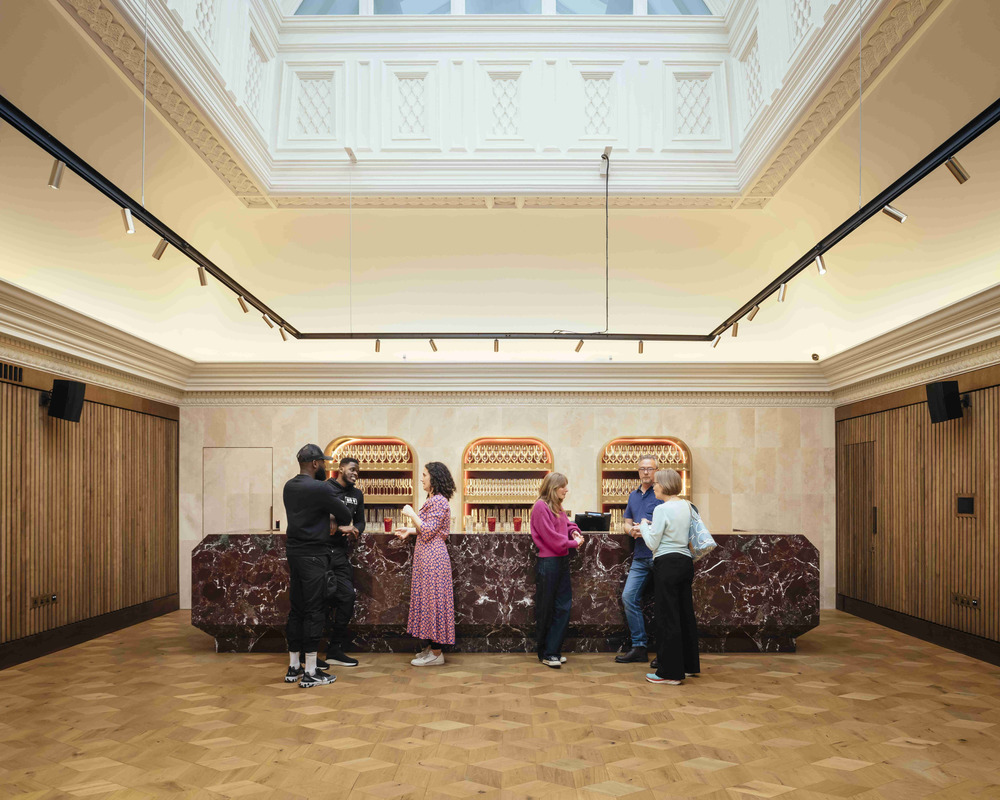 Originally constructed in 1883 as the Royal Institute of Painters in Water Colour, the building, with its notable JMW Turner bust on the facade, became BAFTA's home in 1974 after being overlooked by its neighboring Royal Academy. However, over time, the limited size, inefficient layout, and outdated facilities severely hindered BAFTA's ability to deliver its expanding range of charitable programs. With a new Crown Estate lease secured beyond their 100th anniversary, Benedetti Architects was commissioned to spearhead the architectural and interior design aspects of the project. BAFTA funded the £25 million endeavor through donations and reserves, without any government subsidies.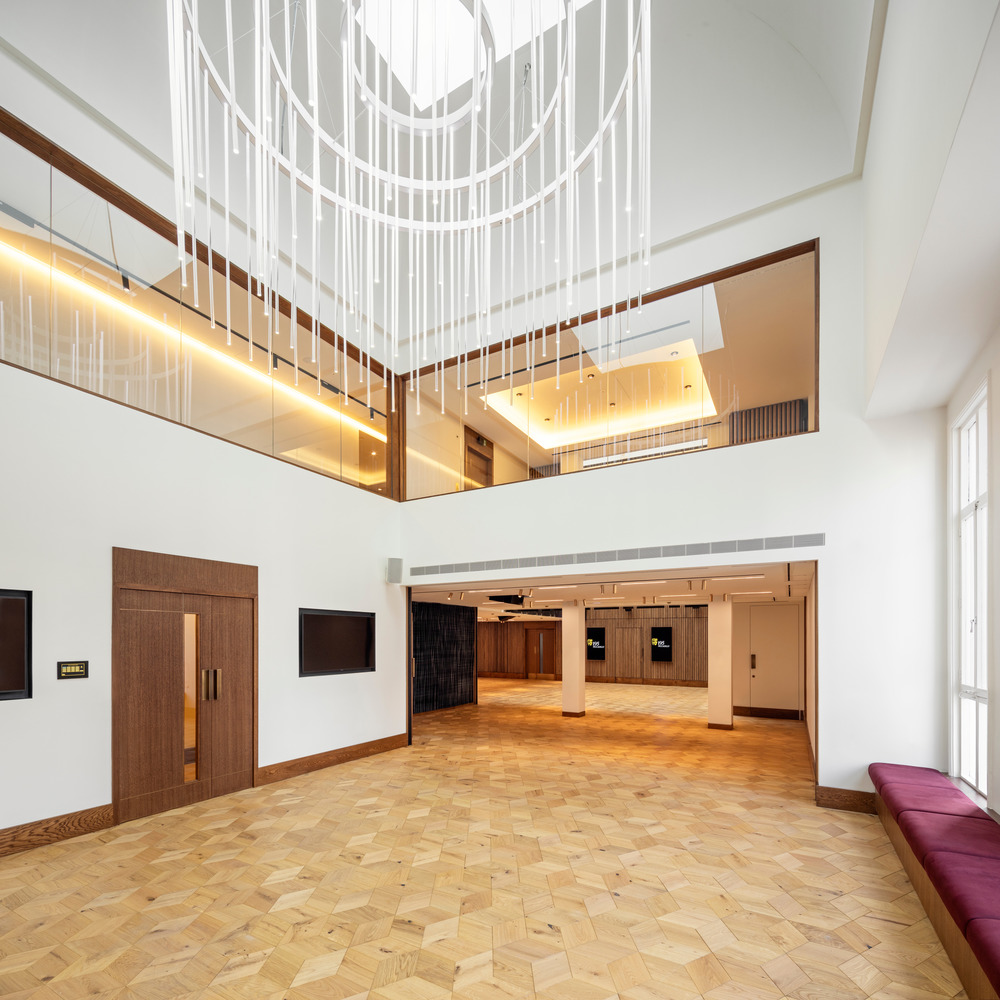 The original 2,050 square meter building was tired, ill-suited for its purpose, and costly to operate and maintain. Benedetti Architects' visionary design transformed the space into a sprawling 2,465 square meter state-of-the-art facility, offering maximum flexibility to accommodate the charity's educational initiatives, members' requirements, and revenue generation. At the core of the design is the Learning and New Talent floor, which plays a pivotal role in fulfilling BAFTA's mission to inspire, support, and train diverse young creatives in the fields of Film, Games, and Television.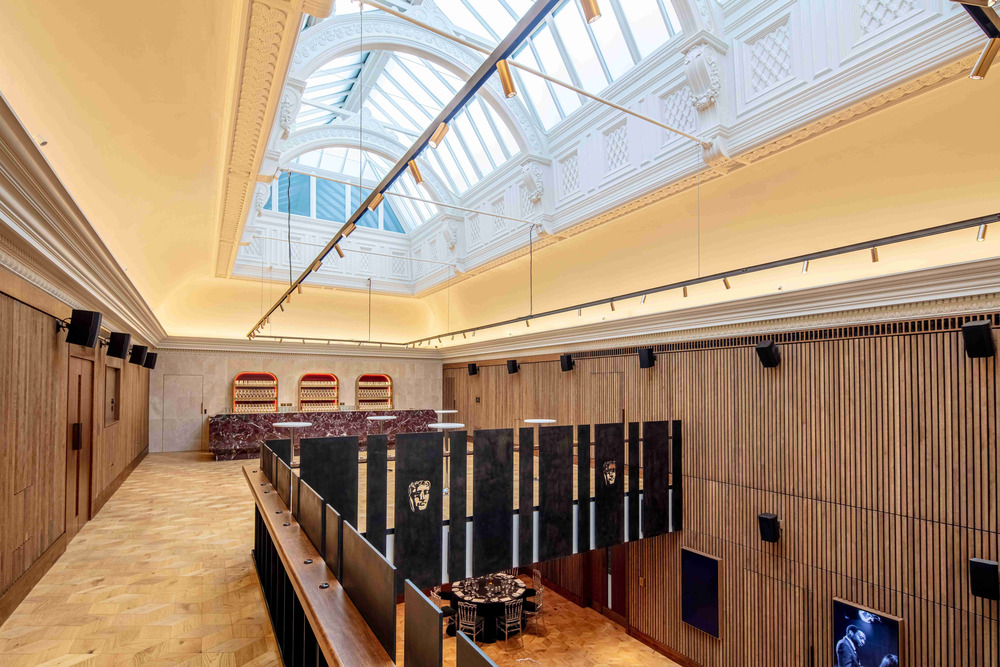 The transformative design significantly increases the usable area, doubling the capacity and number of washrooms, while introducing an entirely new infrastructure that addresses fire safety, energy performance, acoustics, thermal comfort, and overall usability. The unified interior design amplifies BAFTA's unique character and celebrates its historic assets. Benedetti Architects achieved this through inventive reworking of various combinations of spaces, volumes, views, and sequential movement. This approach allows for robust adaptability, both for charitable and commercial purposes, with the added benefit of facilitating theatrical reveals and special events, securing the charity's long-term social and financial sustainability.
A particularly striking aspect of the design is the restoration and elevation of two massive Victorian rooflight spaces and their decorative plasterwork, which had been blocked and considered lost for over 40 years. By raising them 3 meters and enclosing them with innovative high-performance 'Eyrise' smart glazing (a first in the UK), Benedetti Architects created a new top floor that offers breathtaking views of St James's Church and its surrounding garden. Another UK first-use feature is the inclusion of a 3D-printed 'wearpure.tech' airborne-carbon reducing bar/screen, highlighting sustainability to young visitors on the Learning and New Talent floor.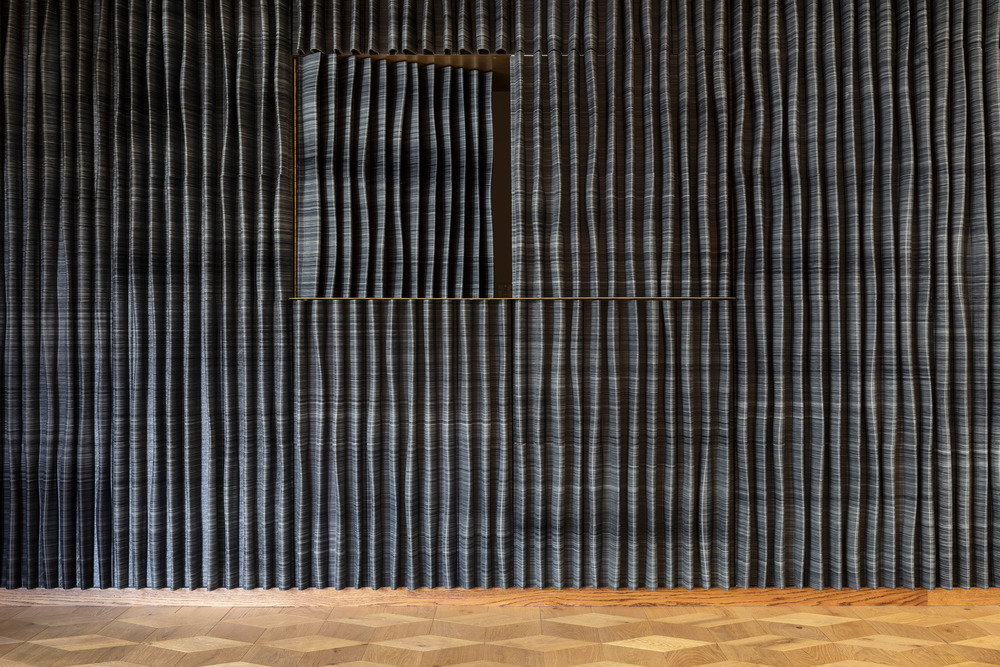 The project's environmental performance is equally impressive, with the Energy Performance Certificate (EPC) benchmark rating improving from "G" to "B." The design achieved approximately 73% carbon reduction, reducing carbon emissions from approximately 155 kg/CO2/m² to 42 kg/CO2/m². This equates to a remarkable saving of approximately 292 tonnes of carbon per year.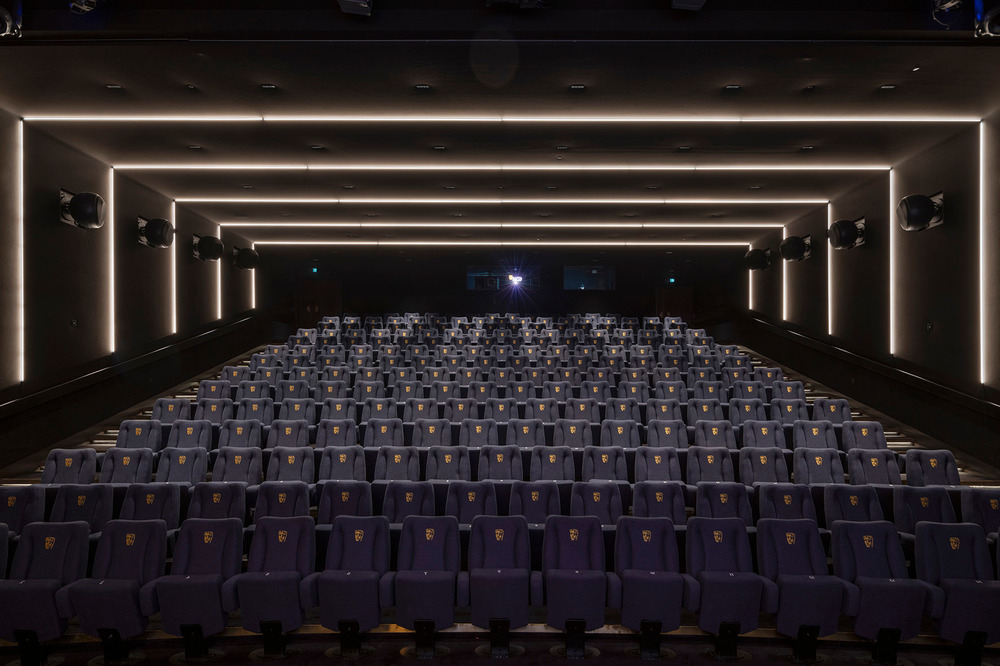 The expanded headquarters now encompass various spaces, including the 227-seat Princess Anne cinema/theatre, equipped with Dolby Atmos technology to become the finest of its kind in the UK. Additionally, a new 41-seat cinema/theatre, banqueting hall, four kitchens, multi-purpose event and exhibition spaces, members' bar and restaurant area, a skylit boardroom that repurposes historic materials found during construction, bespoke table and chairs, judging and meeting rooms, staff welfare facilities, offices, and new terraces overlooking Piccadilly and St. James's Churchyard have been integrated into the design.
The project's design features a pared-down palette of classic, durable, and sustainably sourced materials, each with varying textures and meticulously crafted bespoke detailing. The refinement of these materials increases progressively on each floor, culminating in a grand crescendo on the top floor.
To ensure future-proofing, the design incorporates robust flexibility, functionality, and financial efficiency, allowing for significant growth in learning and new-talent development programs. As a result, BAFTA expects to engage around 10 million learners annually through online platforms, equip approximately 80,000 individuals each year with the tools needed for careers in film, games, and television, and provide tailored support to approximately 500 talented individuals annually.
In BAFTA's press release for the opening event, HRH The Duke of Cambridge & President of BAFTA said, "I am hugely proud of BAFTA's ongoing commitment to ensuring that young talent from all walks of life are given every possible opportunity to build and develop successful careers in the film, games, and television industries. The redevelopment of 195 Piccadilly has created fantastic new learning spaces to ensure that future generations can receive the support they need to thrive."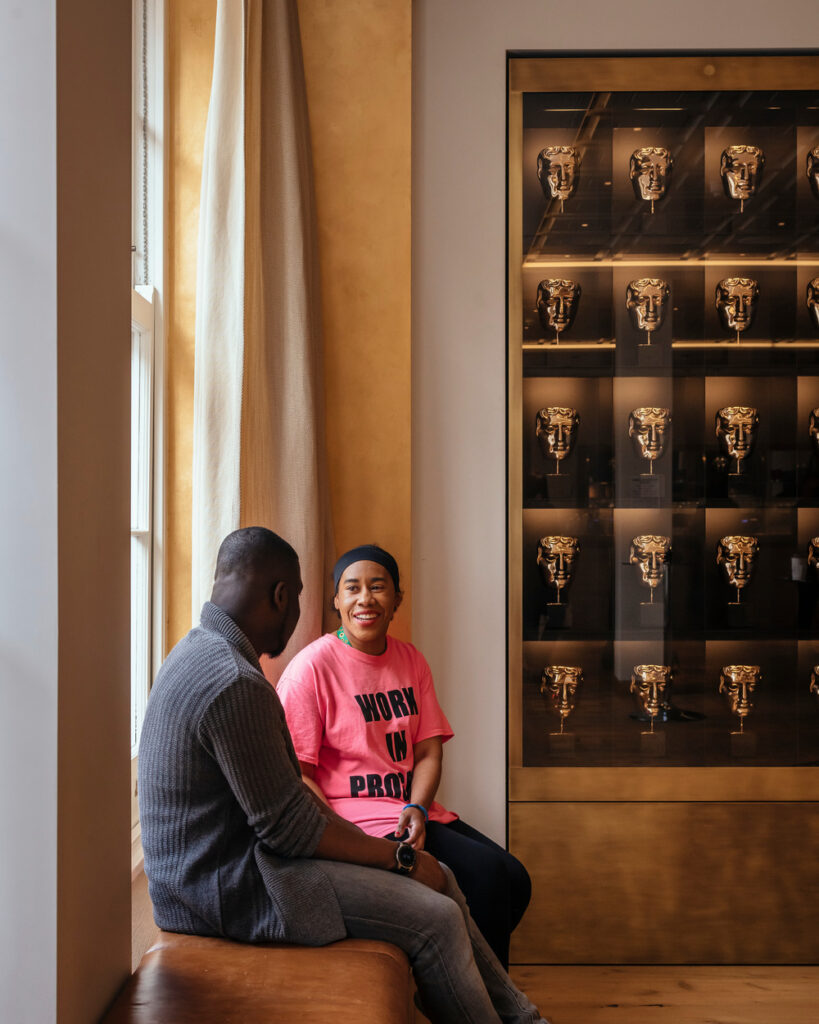 The successful completion of this ambitious project, which lasted 2.5 years through the challenges of the COVID-19 pandemic, was made possible through close collaboration with clients and consultants. Benedetti Architects formed partnerships with innovative firms such as Dolby, Christie, Merck, Noumena, and others. The engagement of contractors throughout the construction process ensured the project was completed on time and within budget. Following a commissioning and training phase in September 2021, BAFTA's revitalized headquarters were officially opened to the public in January 2022.