BEDGEAR®,  a pioneer in the Performance® bedding category, providing innovative bedding essentials, is proud to roll out the highly anticipated Split Head Sleep System reimagined for couples. The new revolutionary Split Head line offers personalized comfort and tailored adjustments for each side of the bed answering the needs of co-sleeping couples. BEDGEAR's Split Head configuration empowers consumers to fine-tune their mattress position ensuring that optimal support and comfort are achieved independently, even in the company of a partner.
Engineered for intimacy and comfort, BEDGEAR's Split Head design minimizes separation, delivering an uninterrupted sleeping experience unlike other Split Head mattresses on the market. This innovative approach not only benefits couples by reducing disruptions but also provides practical solutions for individuals with health concerns such as acid reflux and snoring who need position adjustments.
The Split Head design will be employed on BEDGEAR's most popular mattress models, including the modular M3, H4 and H6. Unlike many other competitors on the market, BEDGEAR's Split Head mattresses can be purchased in more size options including Queen, King and California King in order to bring comfort to a wider range of consumers. This line expansion ensures that BEDGEAR's innovative technology is accessible to a wide range of consumers, each with unique mattress preferences and needs.
The Split Head line is complete with the required adjustable Flex SH base, in addition to specially designed mattress protectors and sheet sets featuring BEDGEAR's popular cooling technologies. Each element of the Split Head Sleep System works together to bring you unmatched comfort and personalization. The Flex SH base offers independent adjustment for the head and lumbar support, and it comes complete with a pair of remotes for each side of the bed. The Split Head sheet sets and mattress protectors, designed to seamlessly complement the Split Head mattress, boast enhanced durability thanks to their meticulously engineered mitered construction.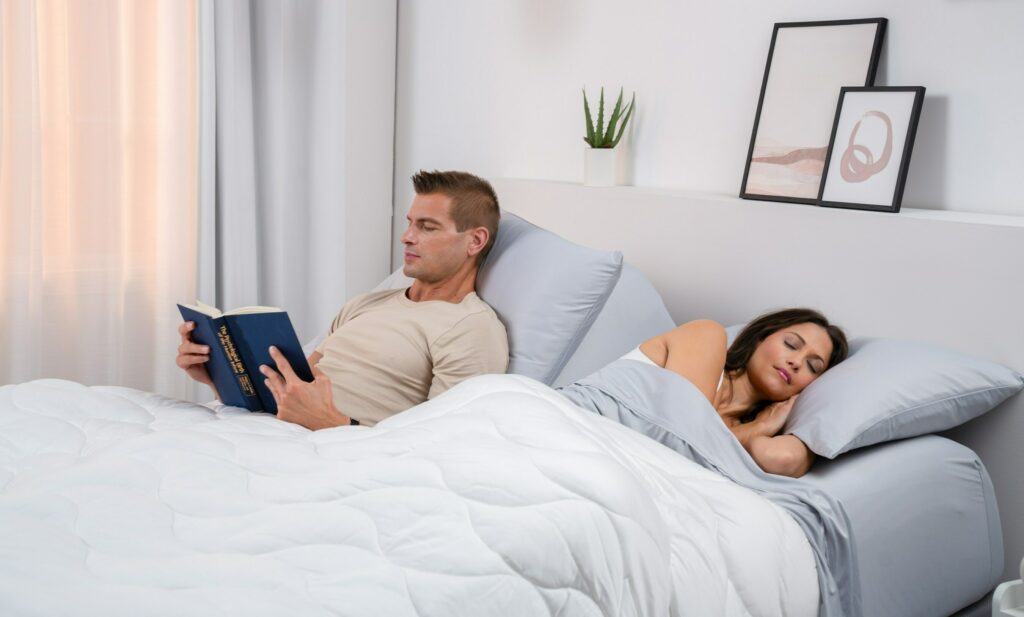 Split Head Sleep System Key Features:
Enhanced Flexibility: Discover a wide range of preset positions and the ability to customize your own, ensuring that each individual can find their ideal balance for relaxation, reading, sleeping, and more.
BEDGEAR's Exclusive Hidden Retainer Bar: Designed exclusively for BEDGEAR mattresses and bases, the concealed retainer bar is a crucial feature that enhances the durability and longevity of your Split Head mattress.
Cuddle Without Compromise: Thoughtfully crafted with couples at the forefront, BEDGEAR's Split Head mattresses boast a shorter split of separation, setting us apart from other split mattresses. This unique feature allows you to maintain closeness with your partner while retaining individual control over your comfort.
Dual Wireless Remote Controls: Enjoy the convenience of two wireless remote controls, granting users the freedom to independently adjust their side of the bed without disrupting their partner's rest.
Whisper-Quiet Motors: Smooth and silent motorized adjustments allow you to set the preferred height and angle of your Split Head mattress for a personalized sleep experience that won't disturb your partner.
USB Charging Ports and Bluetooth Integration: Experience the ultimate convenience of two USB charging ports on each side of the base, along with immersive audio through Bluetooth-connected speakers discreetly positioned beneath the bed. Connect your smartphone for a seamless and enjoyable experience.
Specially Designed Sheet Sets: Redesigned Split Head sheet sets feature BEDGEAR's Powerband to ensure a secure fit and grip during position changes and reinforced at the split for longevity.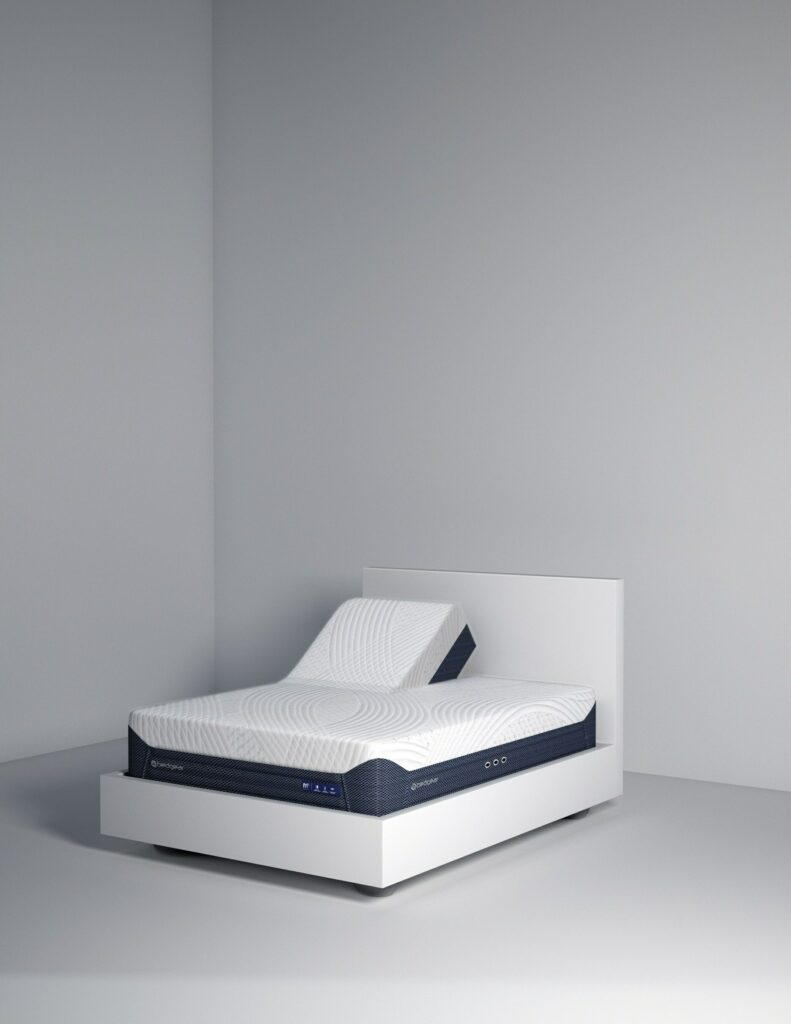 This innovative sleep system comes at a time when customization and comfort are paramount to consumers. BEDGEAR's Split Head Sleep System addresses the diverse needs of couples, promoting better sleep and, consequently, overall well-being.
"Sleep is a deeply personal experience, and at BEDGEAR, we understand that no two people sleep the same way," said Euguene Alletto, CEO of BEDGEAR. "Our Split Head Sleep System represents our commitment to providing innovative solutions that empower individuals and couples to personalize their sleep experience for ultimate comfort and support."