The highly anticipated M0.0NSHOT by Allbirds has taken the fashion industry by storm as the world's first net zero carbon shoe, inspiring a call to action for others to follow suit. The M0.0NSHOT stands as a testament to Allbirds' commitment to sustainability. With a remarkable carbon footprint of net 0.0 kg CO2e, this shoe has set the bar impossibly high.
Allbirds' co-founder, Tim Brown, took to the stage at the prestigious Global Fashion Summit in Copenhagen to introduce the M0.0NSHOT and issue a challenge to all industry competitors present. He called upon them to create their own versions of this revolutionary shoe. To assist them in this endeavor, Allbirds is taking the unprecedented step of open-sourcing the methodology behind the M0.0NSHOT through its 'Recipe B0.0K.' This comprehensive toolkit meticulously outlines every step involved in creating the shoes, including materials, manufacturing, transportation, end-of-life considerations, and even carbon footprint calculations.
"This is one small step for Allbirds – but it could be one giant leap for the footwear industry, if others join us. Unlike the space 'race', this is a relay – we're all on the same side," said Tim Brown. "M0.0NSHOT is Allbirds's greatest achievement, but it's meaningless without others taking action: which is why we felt compelled to open-source our learnings, so others can pick up the baton and take us forward."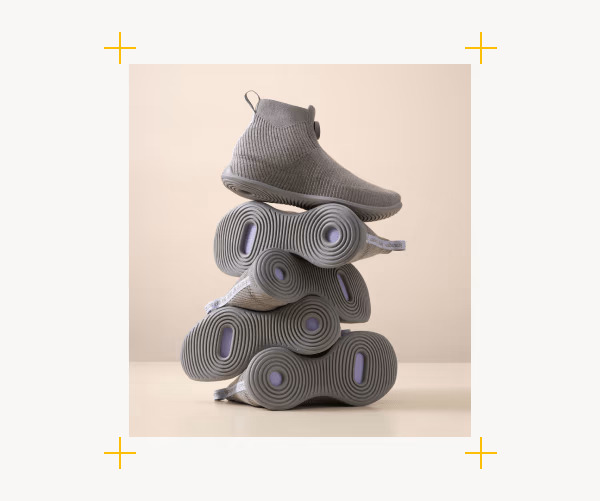 Scheduled for commercial launch in Spring 2024, the M0.0NSHOT represents the culmination of years of dedicated work and Allbirds' relentless pursuit of carbon reduction in both their business practices and products. In 2018, they pioneered SweetFoam®, a midsole foam crafted from carbon negative, sugarcane-derived green EVA. The knowledge gained from SweetFoam® directly informed the development of the innovative foam material utilized in the M0.0NSHOT.
In 2020, Allbirds became the first fashion brand to label products with carbon footprints—an important step towards transparency and accountability. The following year, they partnered with adidas to collaborate on the Adizero x Allbirds, a groundbreaking shoe that, at the time, boasted the lowest carbon footprint in the industry. Building on this achievement, the Allbirds Futures Team, a dynamic innovation team, eagerly embraced the challenge of creating a net zero carbon shoe in 2022, incorporating all the invaluable lessons learned from previous projects.
This incredible achievement is made possible through several key components:
The upper of the M0.0NSHOT features carbon negative regenerative wool sourced from the esteemed Lake Hawea Station. The minimalist design approach allows this extraordinary material to take center stage, representing a full-circle moment for a company that was founded on theprinciples of creating footwear from wool.
The midsole of the M0.0NSHOT showcases a specially crafted version of Allbirds' SuperLight Foam. This carbon negative, bio-based midsole foam is created from sugarcane and shaped using supercritical foaming techniques, resulting in a lightweight and sustainable material.
The shoe also incorporates molded components, including a logo made with methane-capture bioplastic, made possible through a partnership with Mango Materials. This innovative approach ensures that even the smallest details of the M0.0NSHOT contribute to its overall sustainability.
Emphasizing their commitment to reducing environmental impact at every stage, Allbirds employs carbon negative sugarcane-based polyethylene packaging for the M0.0NSHOT. This packaging material not only reduces weight and space required for transportation but also adds to the shoe's overall carbon neutrality.
"We didn't just make the world's first net zero carbon shoe. We also made the second, third, fourth net zero carbon shoe, and so on, as we explored different prototypes to create an appropriate visual identity for this milestone," said Jamie McLellan, design lead on the project. "As we thought about this 'shoe of the future', we were clear that M0.0NSHOT couldn't look like something from the past. We've not just reimagined the science of a sustainable shoe, we've reimagined the design, too."
As Allbirds continues to push boundaries and redefine the possibilities of sustainable footwear, the M0.0NSHOT stands as a testament to their unwavering commitment to combating climate change. By open-sourcing their knowledge and inviting the fashion industry to join their cause, they aim to create a domino effect that will lead to a brighter, greener future for all. With the M0.0NSHOT, Allbirds has taken a remarkable leap forward, setting a precedent for what is possible when sustainability and innovation intertwine.