School of Visual Arts has been a leader in the education of artists, designers and creative professionals for more than seven decades. With a faculty of distinguished working professionals, a dynamic curriculum and an emphasis on critical thinking, SVA is a catalyst for innovation and social responsibility. Their student Hsiang-Ting Huang has recently won the BLT Built Design Awards 2023 prize as an Emerging Interior Designer of the Year for the project Ripple.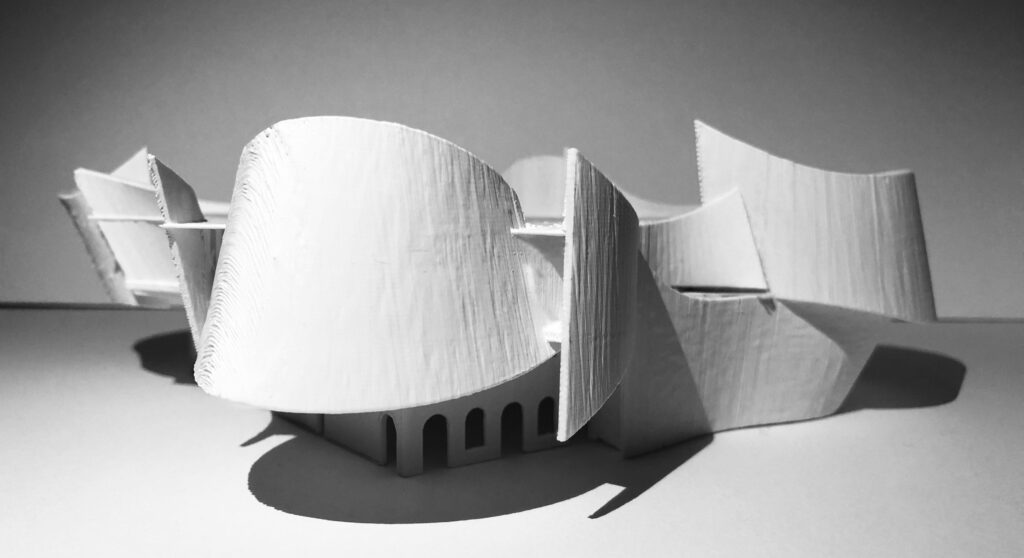 The Project
Ripple is a sound healing centre that uses white noise to promote relaxation and healing. Along with its innovative methodology, the centre presents a sleek and clean look, which also helps cure the overstimulated senses of the clients who turn to it for support.
Ripple applies its white noise rehabilitation procedure through sound bathing, helping guests improve their mood and release tension in their bodies – and minds. This is a necessary program since, on average, people in large urban areas are overstimulated – for example, due to loud noises and bright lights – which can lead to high stress levels.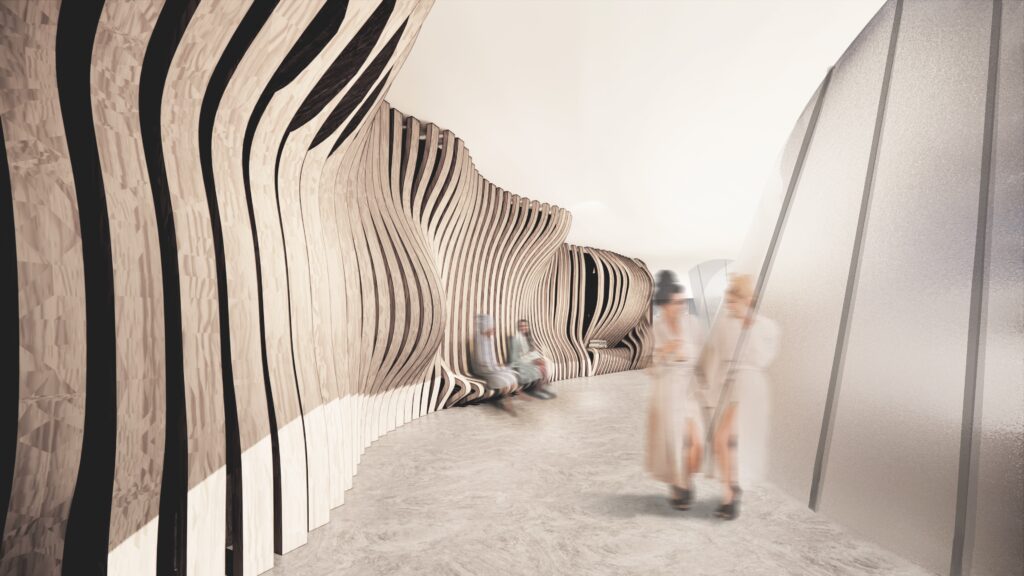 The exterior walls and some parts of the interior are made of brick, which end at the right angles, giving the space a sort of stiffness and brutality. To soften the facade and interior space, Huang destroyed the brick from the west facade and added a curvilinear, translucent polycarbonate material.
This polycarbonate wall is the core aspect of the whole design as it represents not only the sound ripple, but also the amplification of sound – the interior is reminiscent of the sound itself, and the exterior is representational of the sound amplification.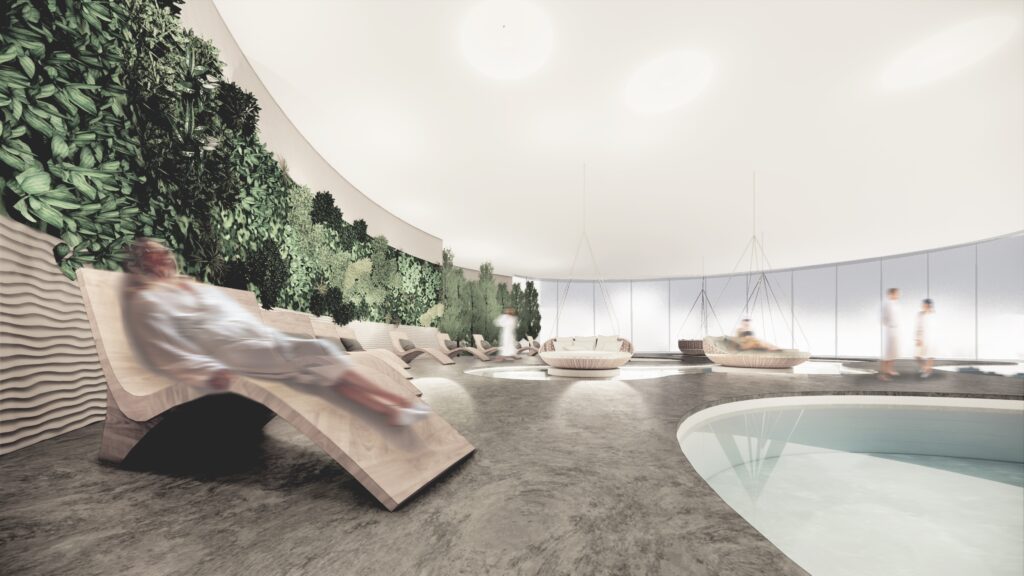 To discover other designs that have won this year's BLT Built Design Awards, visit the award's website.