In the heart of Palo Alto, California, a remarkable project stands as a testament to the harmonious integration of architecture, lighting, and community values. Congregation Kol Emeth, renowned for its warmth and inclusivity, found its new home in a stunning building that seamlessly combines modern aesthetics with the comforting embrace of timber lattice and interior wood finishes. This architectural gem, completed in June 2020, earned widespread recognition, including the prestigious LIT Lighting Design Awards 2022, solidifying its place as a true exemplar of excellence in community building lighting. The visionary team of Loisos + Ubbelohde, led by the talented Abe Shameson, masterfully blended light and daylight, transforming the space into a sanctuary that fosters spiritual experiences and communal gatherings.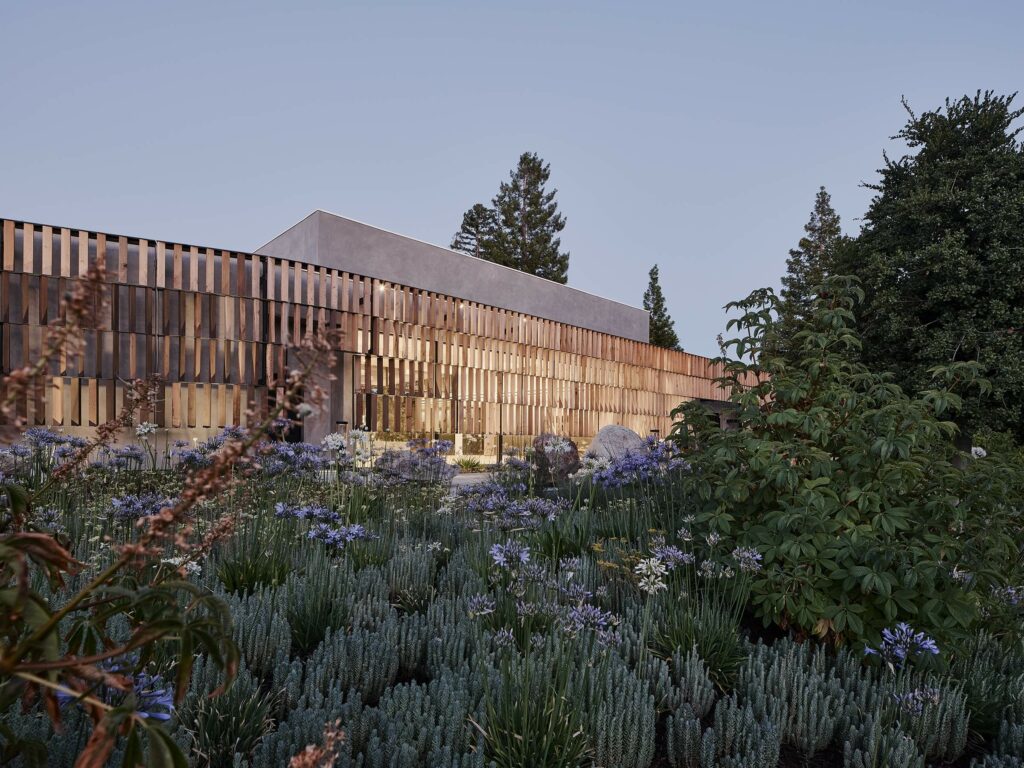 Approaching the Congregation Kol Emeth, visitors are greeted by a mesmerizing lattice façade that engenders a profound sense of serenity. Bathed in the golden hues of the afternoon sun, the skewed timber lattice performs a captivating play of light and shadow, enchanting those who enter the garden. As the sun sets, the lattice undergoes a metamorphosis, subtly illuminated from below by elliptical beam spots that create glancing angles. The garden and pathway are gently lit with bollards reminiscent of the soft glow of candles in a menorah, setting the stage for a spiritual and communal experience within.
Inside, an artful interplay of light and architecture unfolds. Tall windows offer sweeping views that seamlessly blend the interior with the natural world outside, symbolically uniting the spiritual and the earthly.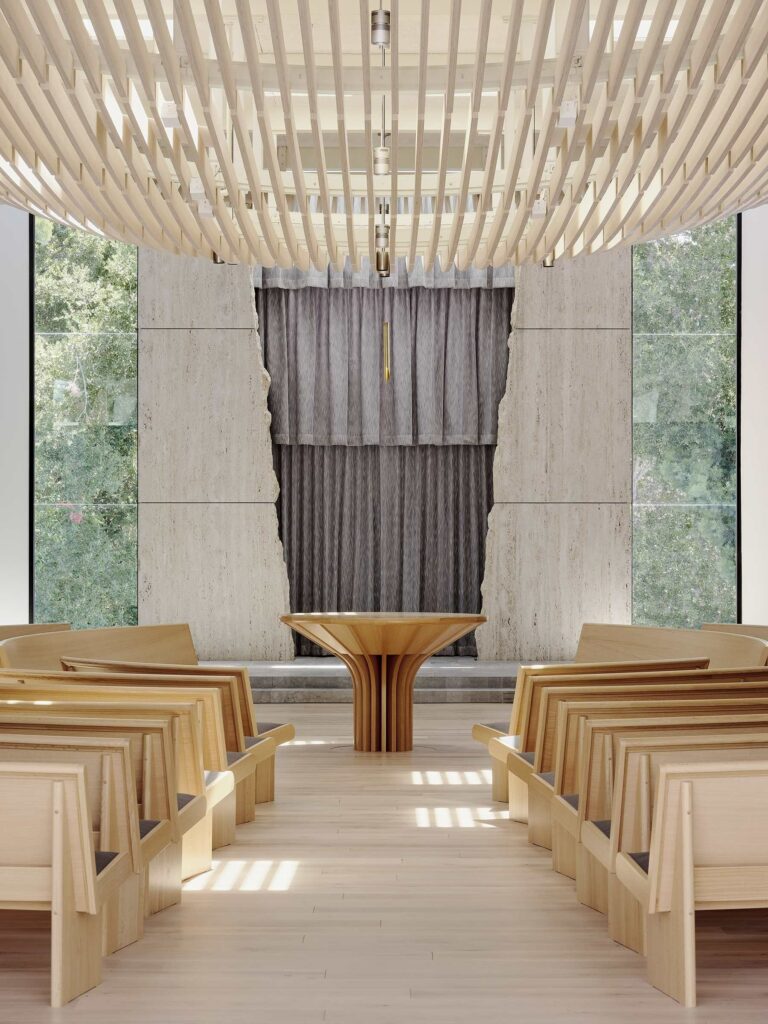 The design thoughtfully extends outside – glass pavers transform into illuminated guides in the evening, gently leading the way to the courtyard. This shared space, bridging the sanctuary and social hall, becomes an inviting gathering spot embraced by the lattice wall outside the classrooms. The trellis mounted spots gracefully light up the courtyard, fostering an atmosphere of warmth and camaraderie.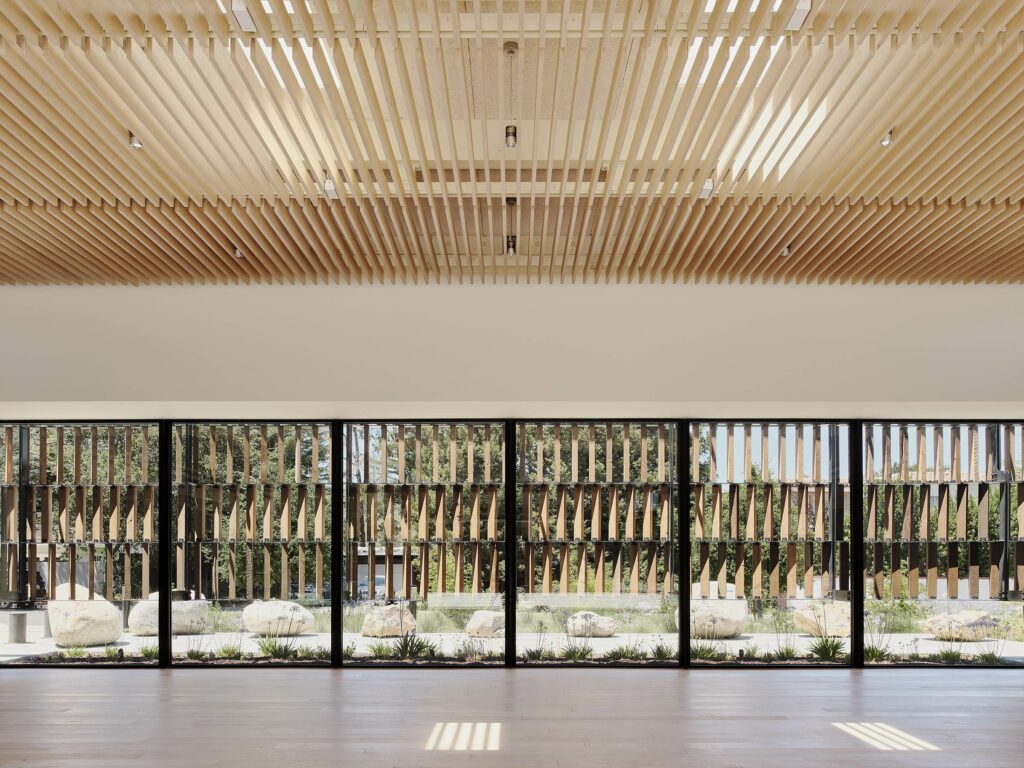 The magnificent design of Congregation Kol Emeth's new home in Palo Alto, masterfully crafted by Loisos + Ubbelohde, under the guidance of lead designer Abe Shameson, embodies a profound understanding of the interplay between light and architecture. Through the thoughtful integration of light and daylight, this spiritual haven bridges the gap between tradition and modernity, inviting people of all walks of life to come together in unity.
Congregation Kol Emeth stands as a shining example of how innovative architecture and lighting design can harmoniously blend with timeless traditions to create spaces that uplift the spirit and enrich the soul.
(Photo credits: Joe Fletcher)